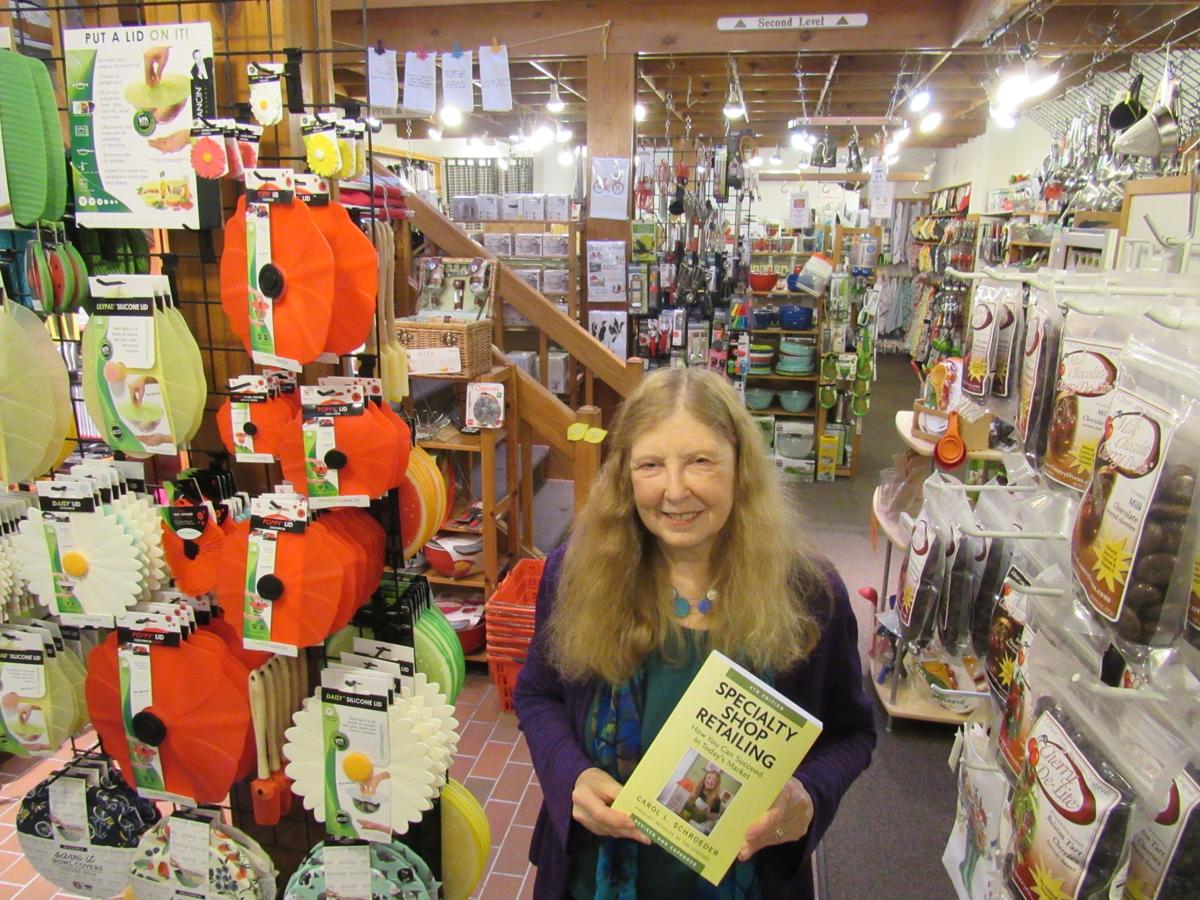 Carol "Orange" Schroeder became enamored with retailing during her junior year of college when she spent a year in Copenhagen.
The Denmark city was filled with specialty shops selling colorful handcrafted items, furniture, candles, flowers and other wares and staffed by owners and employees who offered friendly service.
Schroeder studied Danish and English literature and obtained a master's degree in Scandinavian studies, while her work experience consisted of working in journalism and being a dental assistant. But her career and life changed in 1974, when she landed a job at Bord & Stol, a Scandinavian retailer that sold furniture, housewares and gifts.
A year later, Schroeder and her husband, Dean Schroeder, bought the Monroe Street store and renamed it Orange Tree Imports, and they have been one of the city's best retailing success stories of the past 40 years.
But Carol Schroeder has been transparent about how she and Dean have managed to succeed through the crashed economies of the 1980s and mid-2000s, the proliferation of big box stores, the loss of other retailers along Monroe Street and the arrival of online shopping. Another test is under way as the reconstruction of Monroe Street has begun and, in a few weeks, will be down to a single lane of only inbound traffic.
Schroeder is the author of "Specialty Shop Retailing," a book she first wrote in 1997. Revised and expanded editions followed in 2002 and 2007, with the fourth edition just released by HenschelHAUS Publishing in Milwaukee.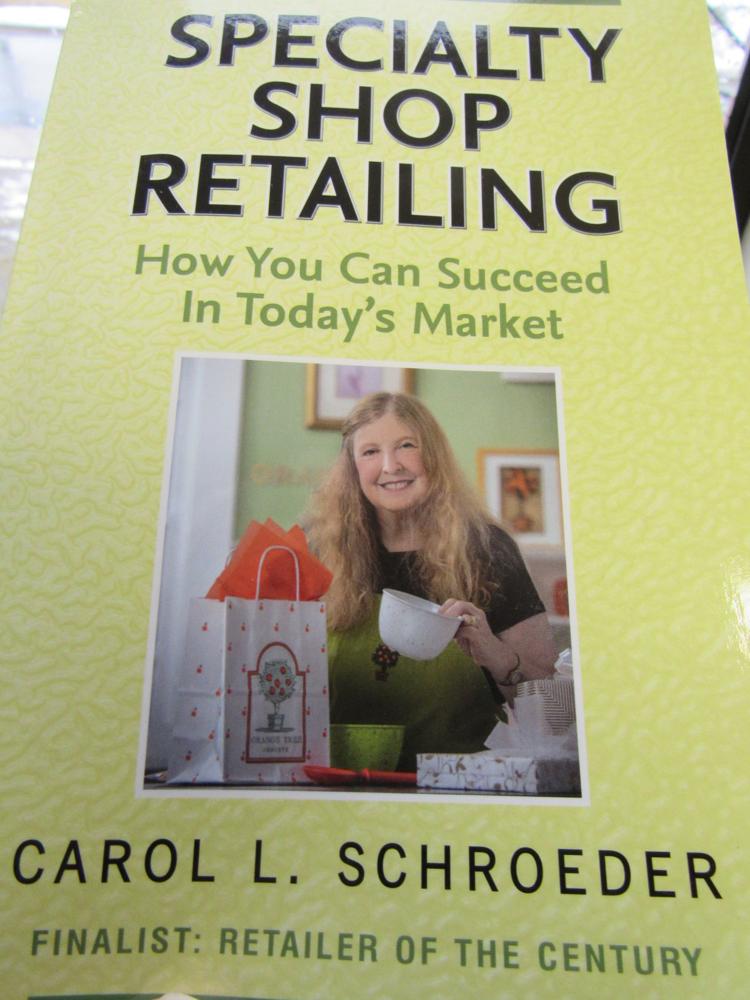 The 450-page book is far from a broad overview of retailing. Instead, it's more of a retailing bible that drills into the minutia of running a successful shop. The book has sold over 40,000 copies worldwide, with one edition translated to Russian.
"I try to provide the minutia because nobody else does," said Schroeder, who was seated in front of the second-floor cooking demonstration area of her shop at 1721 Monroe St. "There are really no other books on retailing that tell you not only how to put price tags on but how to remove them without leaving a residue on the product; how to find employees (and) how to keep employees. In fact, there are very few books out there on retailing, period. Most of them are textbooks."
You have free articles remaining.
Each of the book's 18 chapters is broadly titled but broken down with highlighted subsections. Chapter 2, for example, is titled "New to Retail: Getting Off to a Great Start." The chapter covers topics such as determining whether a potential store owner has the skills to run a retail shop. It covers franchising, buying an existing business, writing a business plan, finding the right location and choosing a name. Chapter 5 — "Merchandise Buying: Gathering Goods" — helps the reader determine what and how much to order, stretching the buying budget and inventory control.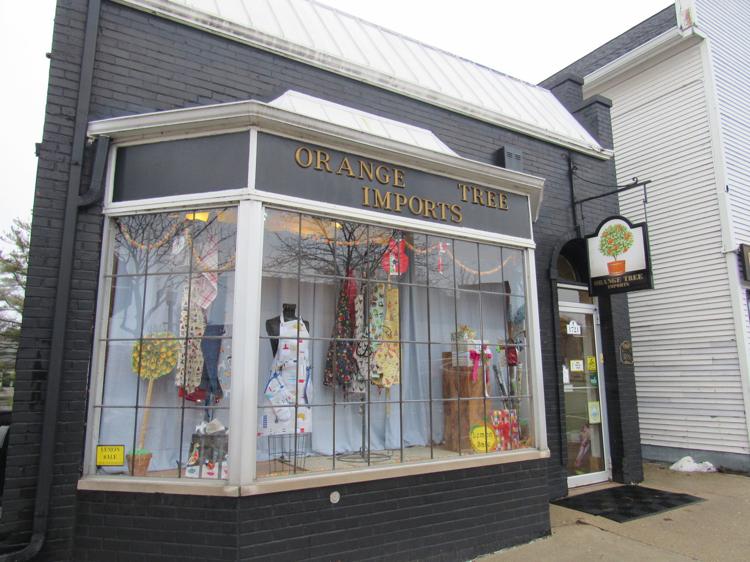 In Chapter 7, on visual merchandising, the book delves into how to best present products and how to use window space, while Chapter 9 is all about finding and keeping good employees. The book also explains "participative Democracy," Schroeder's management style, in which hiring is done by consensus: staff members meet with pre-qualified candidates and vote on whom to hire. Everyone on the staff also has a section of the store that they're in charge of, where they make decisions on displays and markdowns and help with buying decisions.
"It makes it more exciting for employees. They're very proud of their departments," Schroeder said. "Dean and I had to learn early on that part of empowering people to take ownership is giving them the ability to make mistakes without stepping in. We make mistakes, too, so we have to trust that we'll survive everyone's mistakes. We try our best to be supportive and praise what they do."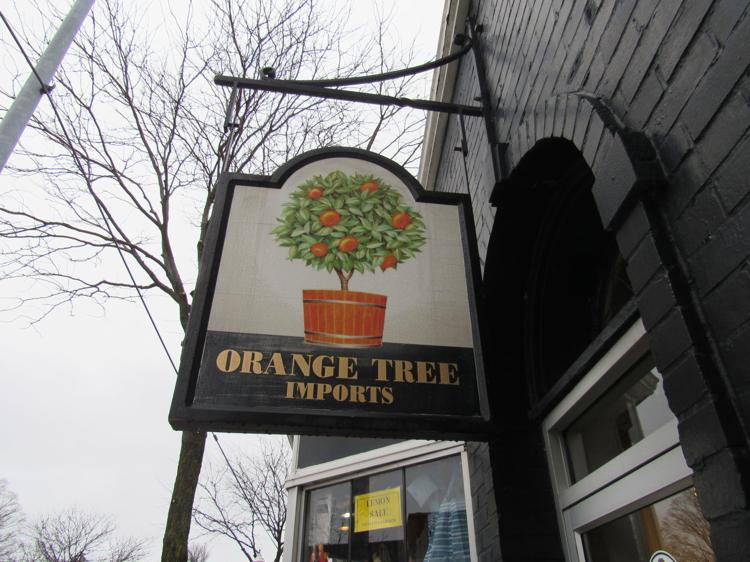 Schroeder, 66, founder of the Monroe Street Merchants Association, served for six years on the Retail Advisory Board of the national Gift & Home Trade Association. Last summer, she was a finalist for a Retailer Excellence Award in commemoration of Gifts & Decorative Accessories magazine's 100th anniversary.
Like most other retailers, Schroeder also has had to address the growth of technology. Not only in in-store management and bookkeeping systems, but by customers who are now armed with mobile devices and shop online.
"I do think that despite that, there's a place for a well-curated and exciting bricks-and-mortar store," Schroeder said. "Frankly, we find a lot of customers coming in here having already looked online to find out what they want and then come here to buy it."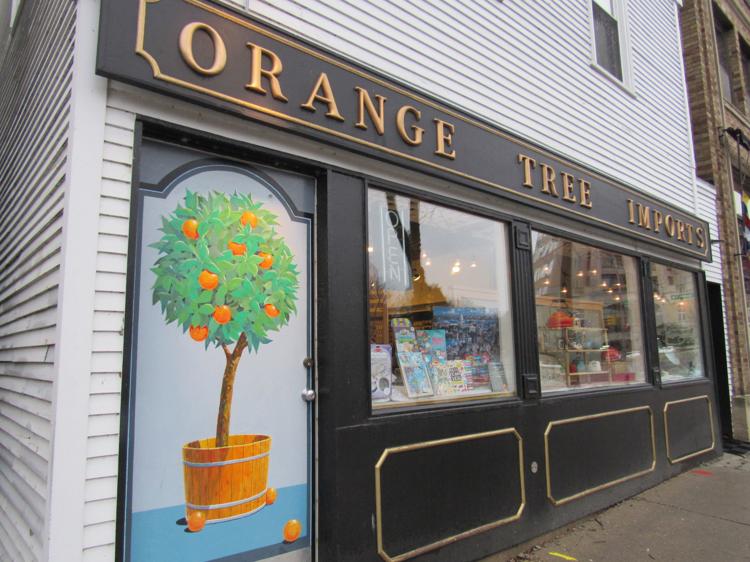 The book, on sale at the store or through the Orange Tree Imports' website for $19.95, includes a 13-page resource guide, an extensive index and an informative and revealing preface about Schroeder's retailing journey, something that continues to evolve.
"Today in retailing is a little like when they said corporate farms were going to do in the family farm. And now we have, in the Madison area, very successful small farms. We have ways of making that work, and I think it's the same with retail," Schroeder said. "We have to figure out the ways to make it work so that our towns and cities have really interesting shops and offer opportunities for entrepreneurs to open businesses and local customers to support those businesses."
Send retail-related tips and story ideas to badams@madison.com or call Barry Adams at 608-252-6148.