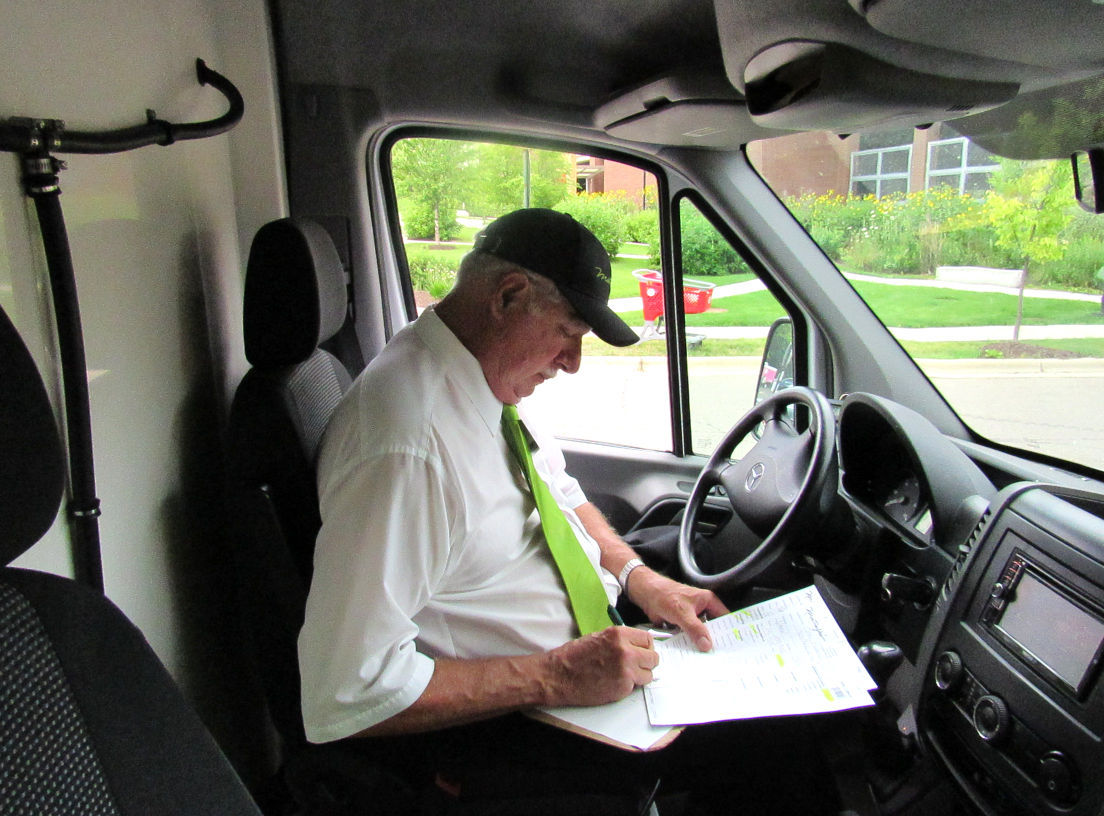 Sam White may be only a few weeks out of high school but the Monona Grove graduate headed to UW-Whitewater this fall might be the most accomplished grocery shopper in his age bracket.
Armed with a hand-held computer scanner that contains an electronic shopping list, White, 18, can fill carts with $1,000 or more of grocery items a day, only none of it will see the pantry or refrigerator of his parent's home or his dorm room.
Instead, the containers of ricotta cheese and yogurt, cans of soup, bags of potato chips and packages of toilet paper are delivered to Dane County customers as part of Metcalfe's On the Go, an online shopping service based at Metcalfe's Market at the Hilldale Shopping Center.
"This thing lays it out pretty good," White said, referring to his computer that is about twice the size of a smart phone. "It's pretty simple most of the time."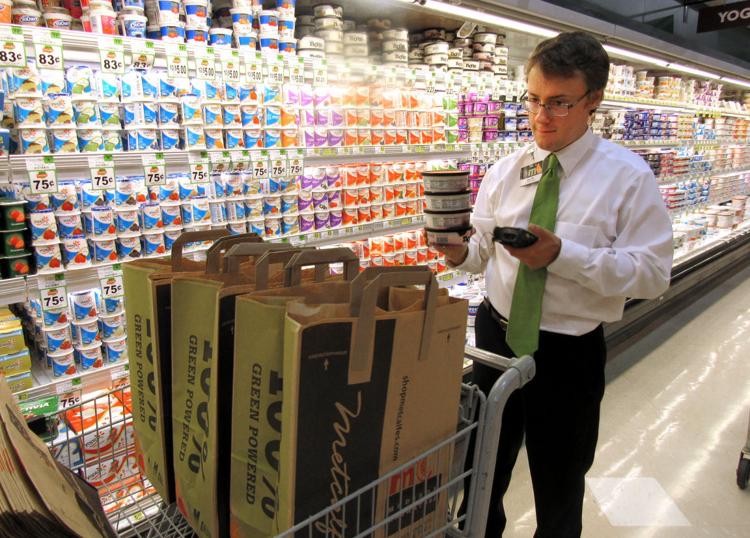 With no minimum order required, shoppers can pay $12.95 for delivery or $7.95 to pick up the bagged order at the store. Metcalfe's has been offering the service since 2001 but the competition for online sales is heating up.
Virtually every major grocer and some smaller grocery retailers in the Madison area that don't offer online services have either announced plans or are exploring their options in an attempt to retain market share in one of the most competitive grocery markets in the Midwest.
Helping to lead that charge is Madison-based GrocerKey, a startup company that helps grocery stores create online shopping sites and provides software and hardware to its stores.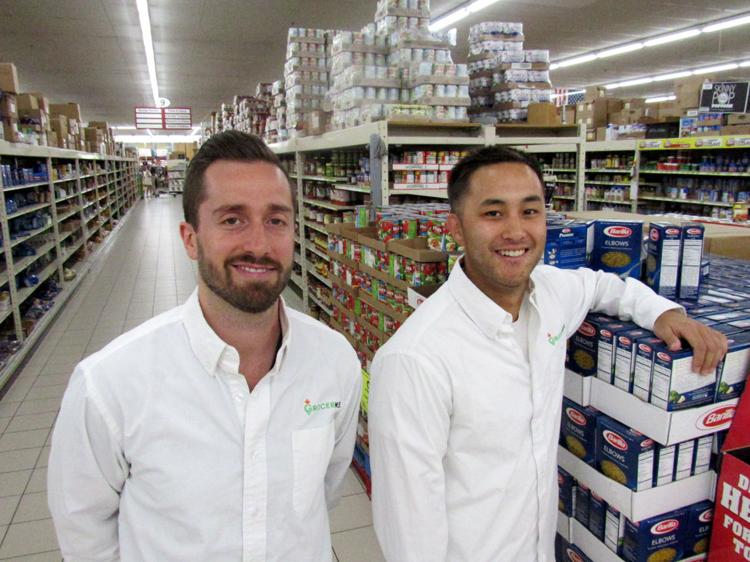 In May, GrocerKey announced that it received more than $690,000 in funding from Janesville-based Woodman's, which is scheduled to launch its Shop Woodman's online service next month. The program will be run by GrocerKey and will use about 2,000 square feet in what used to be the photo department at Woodman's West at Gammon and Watts roads.
The space will be used as a staging area and hold dozens of totes with Styrofoam liners designed to keep foods cold and frozen for up to 20 hours at a time using dry ice and gel packs. A minimum order of $40 is required with a $9.95 charge for orders picked up by customers and $14.95 for delivery within 10 miles of the store. Ultimately, the service, if successful, would be expanded to Woodman's 14 other stores in Wisconsin and northern Illinois.
"Being able to offer our customers as much value as anyone else is something I thought we should get into," said Clint Woodman, vice president of the company, which has 3,400 employees and will soon open a store in Eau Claire. "I think we'll get shoppers that don't necessarily like going to the grocery store or shopping at Woodman's because it's such a large store. It's going to be a whole new aspect for our customers."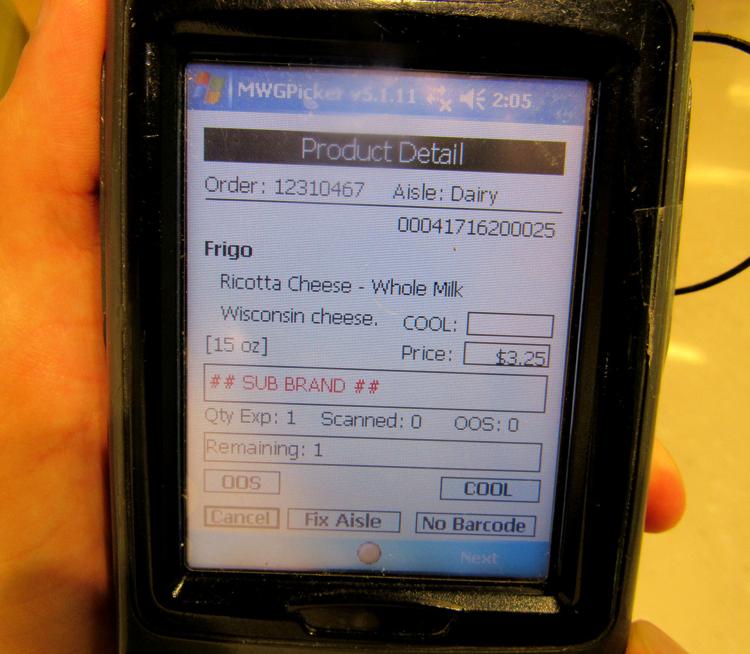 Market research publisher Packaged Facts predicted last fall that online grocery shopping sales will grow from about $23 billion in 2014 with a market share of 3.5 percent to $100 billion by 2019 with a 12 percent market share.
At Woodman's, where revenues are more than$2 million a week per store, 1 to 2 percent of sales online can translate into large numbers. Jeremy Neren, GrocerKey's CEO and founder, who launched Munchie Delivery to college students in 2006, predicts that Woodman's stores collectively could hit $100 million in online sales a year.
But GrocerKey is focused on more than just Woodman's. In the next year, the company, with 10 employees, hopes to have 100 stores around the country.
GrocerKey will do the shopping and delivery, and run the online service for Woodman's West, but Neren's plan for other stores call for his company to provide the software and hardware for stores, which will hire their own staffs for the service.
"It's still the ground floor for the (online) market, but stores are starting to realize that they need to evolve and they need to develop an online strategy," Neren said. "Especially in dense, urban markets, everyone is actively searching for a solution. This is a great way to extend your store and offer a value-added service."
Other stores that could soon be using GrocerKey include Miller's Market in Verona, and Willy Street Co-op and Regent Market Co-op, both in Madison.
You have free articles remaining.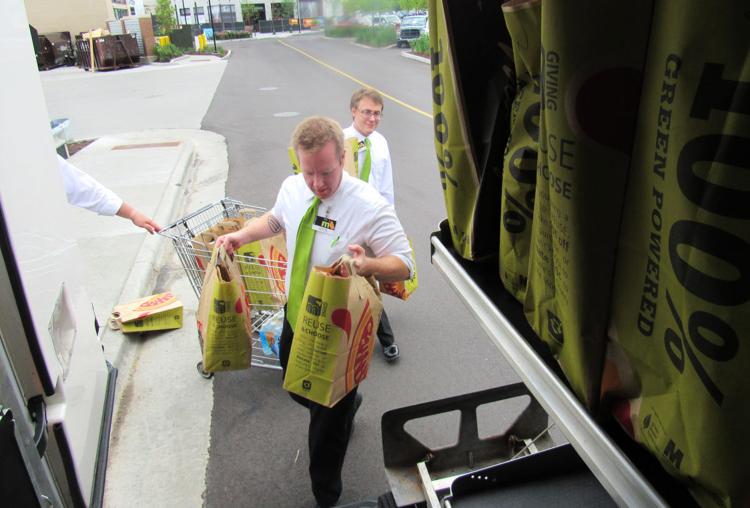 Neren said challenges for online grocery services are many.
One of the biggest is the number of products. Woodman's, for example, offers around 70,000 items. Order pickers must ensure they select the correct brands and sizes and, when weighing produce or bulk foods, come as close as possible to the requestedweight.
Other challenges include keeping the website up to date, dealing with out-of-stock items, finding suitable product replacements for customers and properly handling perishables.
Helping to manage GrocerKey is Heidi Chapnick, the company's chief operating officer and a former executive with national online grocer Peapod.
"We have a lot of collective experience in software development, e-commerce and grocery delivery experience," Neren said. "When you have a growing sector in the largest retail market (grocery), it creates a lot of opportunities. The grocers that move first and set themselves up for success are going to win."
Iowa-based Hy-Vee began rolling out its Aisles Online program in April and plans to complete the service's launch by this fall to its stores in eight states.
The company has three Madison area stores, and the West Side store on Whitney Way is scheduled to begin using the program next month, a Hy-Vee spokeswoman said. There is no charge for orders over $100 but for those under that amount, it's $2.95 for pick up and $4.95 for delivery.
Festival Foods has an online service for its chain of stores and is scheduled to open this fall on East Washington Avenue.
Madison area Copps stores and the Metro Market on Cottage Grove Road, all owned by Roundy's, do not offer an online shopping service. However, Jim Hyland, a Roundy's spokesman, said last week that "we are currently evaluating home delivery options for our Wisconsin stores."
Fresh Madison Market, a store that caters to college students and Downtown residents, has offered online sales and delivery since it opened in 2010 and delivers throughout Dane County.
Kristie Mauer, the store's director, said during the school year the store gets 30 to 50 online orders a day. Orders average $75 to $80 including the $5.95 shopping fee. The majority are delivered.
"It's vital for an urban market," Mauer said of online ordering and delivery. "We've seen it grow. It's an important part of our business and helps us reach other customers."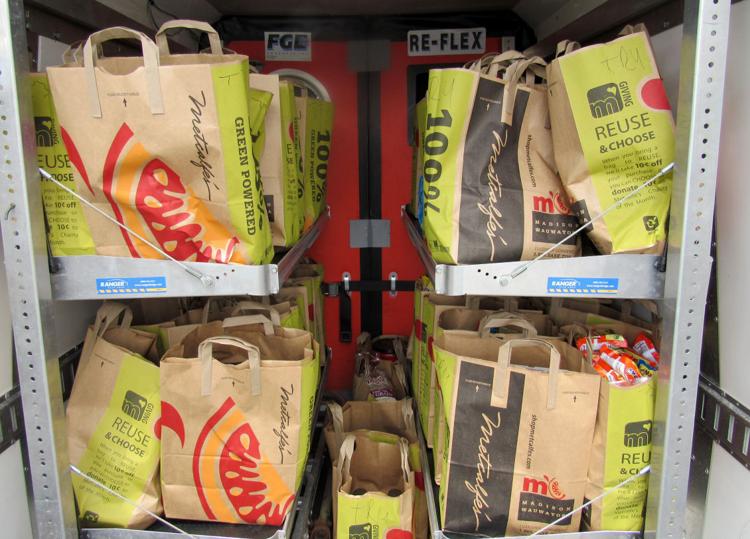 At Metcalfe's, online orders accounted for about $1.3 million of the store's $30 million in annual sales in 2014 and could hit$2 million this year.
A fleet of three delivery vans, each with refrigeration and freezer space, deliver about 30 orders a day throughout Dane County. Metcalfe's employs 10 people who can pick three to four orders at a time and make deliveries, said Dave White, Metcalfe's On The Go manager.
White has been involved with grocery shopping services since 1989 when he ran his own service out of Woodman's West until 2000. Orders were phoned in, customers used printed booklets as a guide from which to order and the two-man operation accounted for about $350,000 in sales.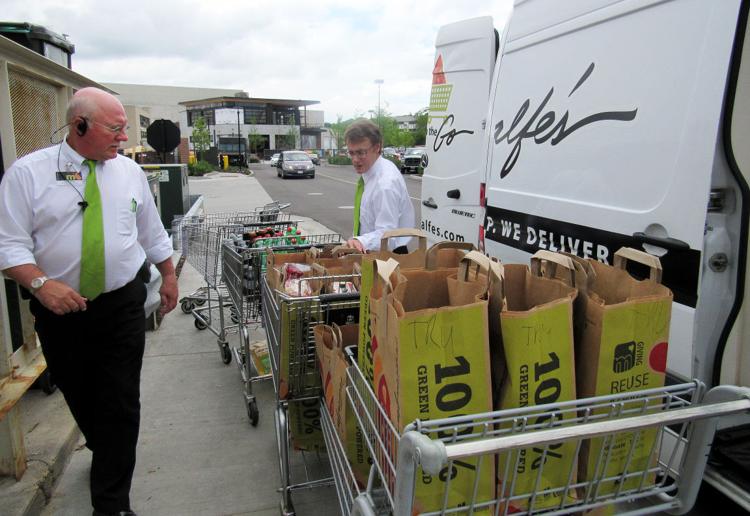 Today's computer technology has simplified processes for customers and operators but regardless of the technology, stores that can offer superior customer service will win out, White said.
"The growth has been tremendous and the pick-up service is really taking off," White said. "It's very labor intensive so you to try and keep your costs as low as possible and be as efficient as possible but it's all service."