The American Center Business Park continues to grow and diversify its offerings with the latest addition aimed at the banquet industry.
Construction has begun at 5020 American Family Drive on a $1.1 million, 8,700-square-foot Noah's Event Venue, owned by Noah Corp., a Utah-based company founded in 2003. Since opening its first event facility in 2007, the company has grown to 22 locations in 13 states with seven facilities under construction this year in Kansas, Nebraska, New Mexico, North Carolina, Oklahoma, Texas and in Wisconsin, where the Madison facility is its first in the state.
Each facility includes a state-of-the-art audiovisual system, free wireless Internet, hardwood floors, and a unique movable ceiling with patented technology that allows decorations to be suspended and installed without the use of a ladder. Each facility's main hall features an electric stage that rises out of the hardwood floor for a live band, deejay or presentation. All rentals include tables, chairs and tablecloths.
The company touts its facilities for weddings, corporate events, conferences, banquets and special occasions. Customers use their own vendors and caterers.
"Noah's is the first national event venue of its kind, and we're very excited about our newest location in Madison," Nicholas Redd, director of design and marketing. "We feel like our customers are initially drawn in by our easy-to-use business model and our state-of-the-art buildings, but it's our unparalleled customer service and the feeling that we truly care about each event that keeps our customers coming back time and time again."
Customers can rent the entire facility or rent any of the four rooms individually. The Madison location has small and large conference rooms commonly used for birthday parties, weddings and corporate events for up to 350 people. There is also a game room that features a pool table, shuffleboard table and a high-definition television and projector. The facility also houses a bride's room, catering prep kitchen and an outdoor patio.
The facility is scheduled to host its first event in July.
Cranberries are plentiful: There should be more than enough cranberries to go around the holiday table this year.
The Wisconsin State Cranberry Growers Association reports that the crop will be down from last year but the harvest will still result in an oversupply of cranberries "prompting a continued focus on market expansion and export opportunities."
Wisconsin is the nation's leading producer of cranberries with state growers harvesting more than 60 percent of the country's crop. More than 250 growers produce cranberries throughout 20 counties in central and northern Wisconsin that cover more than 21,000 acres.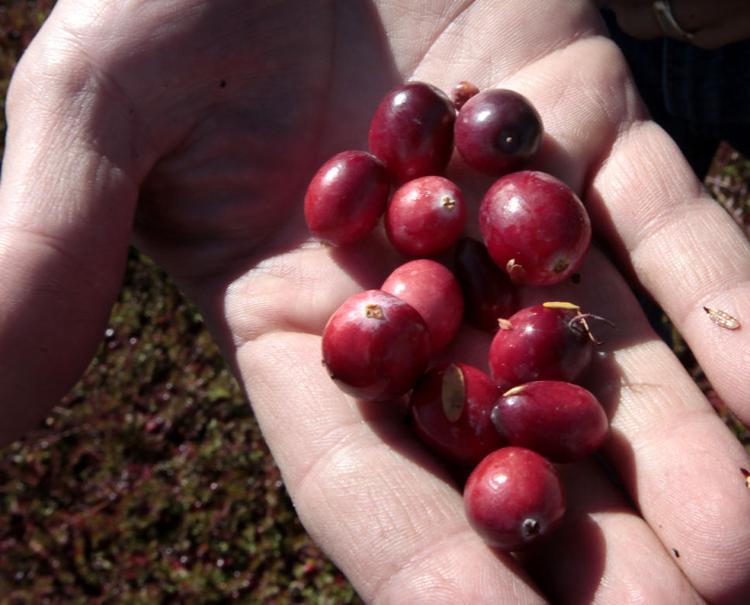 "We've had a number of really high-yielding crops in recent years and as the supply of cranberries coming from Canada continues to increase, grower returns are down again," said Tom Lochner, WSCGA executive director. "As an industry, increasing demand for cranberries remains a top priority, and we are pleased to work with the state toward this goal."
You have free articles remaining.
Register for more free articles
Stay logged in to skip the surveys
Over the last 10 years, cranberry exports from Wisconsin have increased from less than 10 percent to nearly 33 percent of the crop. Part of that is due to efforts started in 1999 by the cranberry industry to educate those from foreign lands about the tiny red fruit. Brazil, Russia, India, China and South Africa are among the countries where cranberry exports are on the rise and more countries are being targeted.
In October, the state Department of Agriculture, Trade & Consumer Protection's International Trade Team hosted Mexican food buyers, who toured Wisconsin cranberry marshes and processing facilities.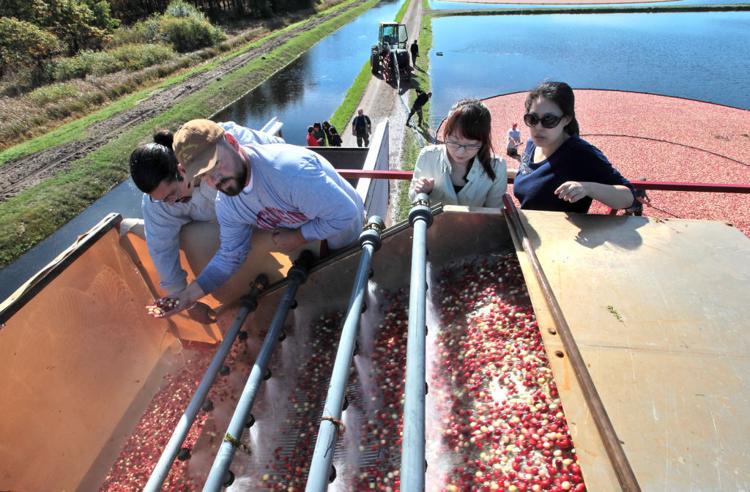 In 2013, the U.S. Cranberry Marketing Committee sponsored a program that brought a group of Asian journalists to Wisconsin to wade through flooded bogs and see the harvest first-hand.
Cranberries are a $936 million industry in Wisconsin that supports nearly 4,000 jobs, according to a recent economic impact report released by the Cranberry Marketing Committee and conducted by the University of California-Davis.
Attic Angel Holidays Galore sale scheduled: Shoppers looking for holiday decorating bargains will find new and gently used merchandise at the Attic Angel Holidays Galore & More Sale on Friday and Saturday with proceeds helping to fund nonprofit programs to help children read.
The resale includes collectibles, gift items and decor celebrating Christmas, Thanksgiving, Hanukkah and New Year's Eve. Other items include Wisconsin dried cranberries, locally produced honey, a coffee blend exclusively created for Holidays Galore & More, and hand-crafted holiday items. Raffle items include a University of Wisconsin basketball signed by coach Bo Ryan and a homemade gingerbread house.
Sale hours are 10 a.m.-4 p.m. Friday and 9 a.m.- 1 p.m. Saturday at the Attic Angel Association at Old Sauk and Junction roads on the Far West Side.
The nonprofit Attic Angel Association, which has more than 500 Attic Angel volunteers, provides time and financial support to improve the lives of Dane County's children and the elderly. In the last 30 years, the Attic Angel Association has raised more than $6 million for more than 140 Dane County nonprofits, partially through fundraisers such as Holidays Galore & More.
For information on the sale, call 608-662-8900 or go to atticangel.org.
Santa has arrived: While most of us have yet to buy a Thanksgiving turkey and spent last week devouring the last of the Halloween candy, Santa has already shown his face in the city.
The big guy arrived at East Towne Mall on Saturday and will make his first appearance at West Towne Mall on Friday. At Hilldale Shopping Center, Santa won't arrive in the atrium near Macy's until Nov. 27, the day after Thanksgiving. He'll be at the shopping centers virtually every day through Christmas Eve.