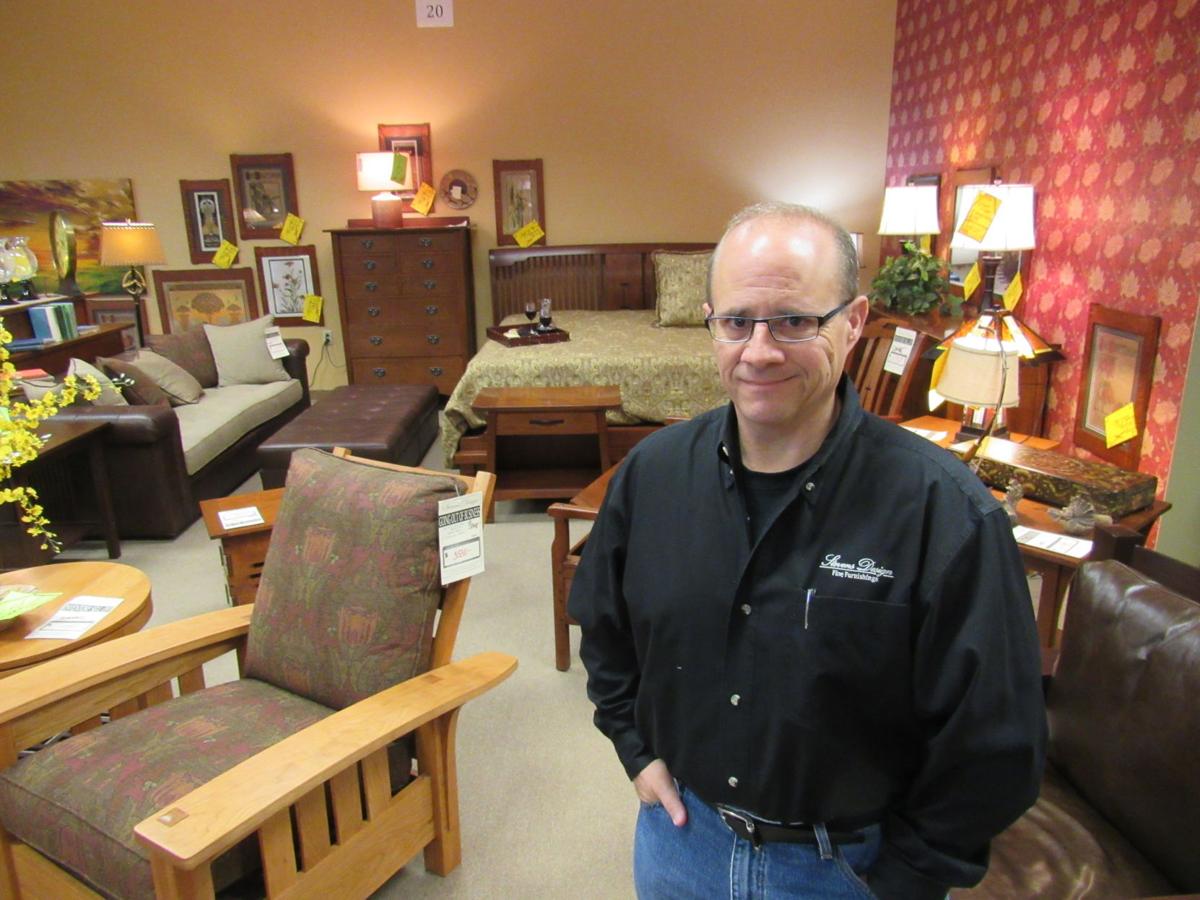 Brad Stevens is frustrated, closing his furniture store and unsure about the future.
He also stands to lose about $500,000 in sales.
Stevens knew more than two years ago that his high-end furniture store, Stevens Design, along Verona Road, would be a casualty in the multi-year road construction project that has clogged the Beltline, redesigned intersections and widened the roadway. The plans call for the construction of a bridge over Highway PD which would mean the southbound exit ramp for the intersection would be built in front his store and include a 24-foot-high wall. Stevens, who says more than 38 percent of his business is from drive-by traffic, knew his store couldn't co-exist with the new road design.
So in early September, Stevens inked a deal with a company that specializes in liquidation sales. The contract essentially sells the store's inventory to the liquidation company which then runs a going-out-of-business sale. Everything appeared to be on track, but then Gov. Scott Walker announced in mid September, that he wants to delay certain road construction projects in the 2017-19 transportation budget.
One of those Walker has proposed delaying is the Verona Road project by two years. State lawmakers will begin debating the budget early next year but Stevens said if it is delayed, he has no way of reopening his store. Had he not sold his inventory and started a going-out-ofbusiness sale, he could have remained open.
His 12,000-square-foot store sells $8,000 dining room sets, $10,000 grandfather clocks, $2,700 curios and other expensive furniture, and is one of the few dealers in the state that sells Stickley Furniture, a New York-based company founded in 1900.
"I could have stayed open another two years," Stevens said. "That's a huge difference, but I was at a point of no return."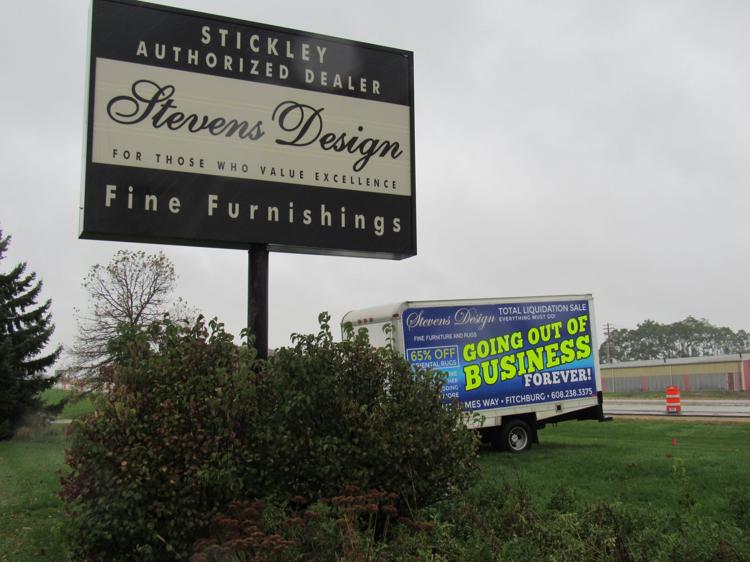 Stage 1 of the Beltline/Verona Road project cost $139 million, took three years to complete, has been focused on the Beltline, and Verona Road from the Beltline to Raymond Road and is scheduled to wrap up this month. The second stage between Raymond Road and just south of Highway PD could cost nearly $150 million. It includes construction of an underpass at Williamsburg Way and overpass at McKee Road and expanding Verona Road to six lanes from McKee Road to Raymond Road. The initial schedule called for those improvements to occur between 2017 and 2020, but Walker's proposal would push the work to between 2019 and 2022.
"No one denies that this road construction project will significantly impact the businesses and commuters along Verona Road. Why is the current legislature not prioritizing healthy business development by reducing delays in construction that has already begun?" the Verona Road Business Coalition wrote this fall in a letter to the governor. "Businesses need more certainty in order to make rational business decisions. The uncertainty surrounding Verona Road Stage 2 construction question creates an unfriendly business environment for all concerned, locally and on a statewide basis."
Stevens founded his furniture store in 2005 shortly after his mother, Buffy McGilligan Stevens, closed McGilligan's Interiors, located along Verona Road just north of where Stevens Design is located.
Stevens started his store in Middleton but doubled his space when he moved to 5356 King James Way in 2009. Customers enter from King James Way, but the store fronts Verona Road.
At its peak, he had 12 employees but had just four employees when he sold his inventory in September.
Stevens, 51, is also part owner of McGilligan's Upholstery Shop, 2912 Syene Road, which was founded by his great grandfather in 1917. That business will continue, but Stevens has placed his Stevens Design building on the market for $899,999.
"They said it's still a perfectly fine building, which it is. Right now, best use is retail, based on the traffic, based on the prettiness of the interior and so on and so forth," Stevens said. "After (road construction is completed), best use will be warehouse or light manufacturing."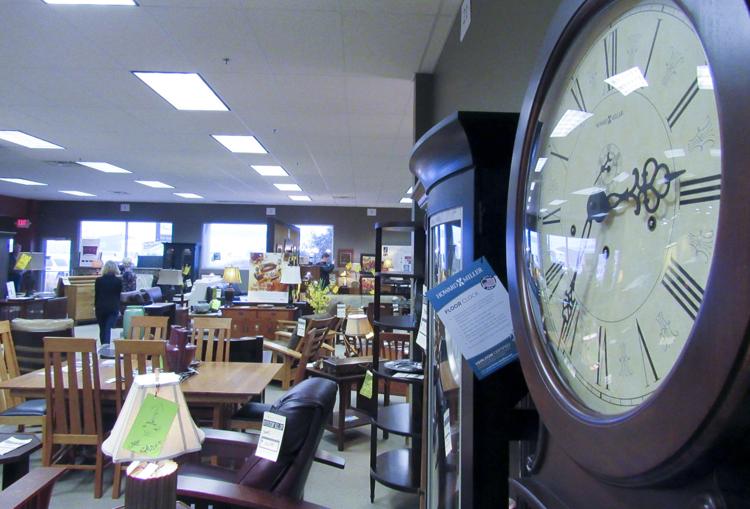 You have free articles remaining.
Stevens, who started working in the family upholstery shop when he was in elementary school in the 1970s, said he plans to work as a consultant for other furniture stores but said it's unlikely he will get back into retail if and when he opens another business. The area used to be home to other high-end furniture stores but few high-end shops remain.
"It's so hard to compete with the dot com, even in furniture," Stevens said. "It's been a good ride and the market shifts. I think there's still legs for the high end, especially because Madison is a very desirable city. My fear is that when we go out of business Madison will be uneducated in better (furniture) goods. There are probably five lines (in my store) that somebody could do well with but retail is much different than it used to be."
Dorn sport shop cuts hours
The Verona Road construction is also getting part of the blame for reducing the hours of one the city's most popular bait and tackle shops.
Tom Dorn, president of Dorn Hardware, said the company's Dorn Outdoor Pro Shop, located below the hardware store at Midvale Boulevard and the Beltline, is no longer open on Mondays. Customer traffic has been reduced on Mondays and Tuesdays and access into the parking lot has been limited during construction. The parking lot has also lost, on a permanent basis, an entrance an exit on the west side of the lot that allowed customers to come and go via the westbound on-ramp to the Beltline after the interchange was reconfigured.
In addition, an entrance on the north side of property forces customers to wind behind a closed restaurant building that could someday be home to a PDQ convenience store but for now serves an obstacle for customers, many of whom are pulling boats.
"It doesn't work very well right now," Dorn said. "You have to plan. It gets to be tricky how you navigate the whole site."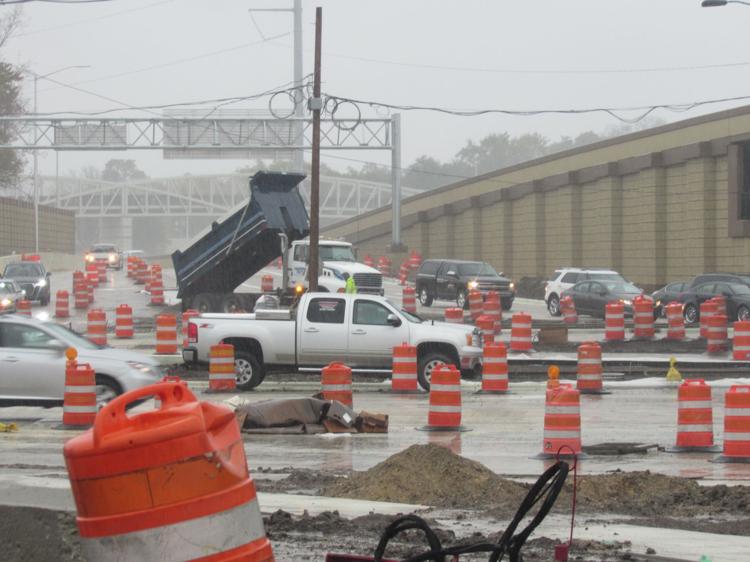 Dorn said he didn't consider reducing hours at the hardware store but said he chose to eliminate a day of business at the sporting goods store because he couldn't reduce the number of employees working at the store. It sells fishing gear, live bait and archery equipment. Ice fishing gear is being stocked and he's unsure if the shop will go back to seven days a week in the spring, arguably the shop's busiest time of the year.
"One guy can't run this," Dorn said. "Is it long term? I don't know. Is it short term? I don't know. It really depends on how quickly the customer traffic comes back to this intersection and people find their way into the mall and shop the store."
Wollersheim promoting
future winemakers
Wollersheim Winery has donated $25,057 to the UW-Madison Fermentation Sciences program, money that represents the proceeds from the sale of Red Fusion wine.
The wine was produced through the Campus Craft Winery, a collaboration between the Fermentation Sciences Program and Wollersheim, which is located near Prairie du Sac. In the program, taught by Jim Steele, a food science professor, and Nick Smith, an enologist, students produced the wine, came up with the name and designed the label. This year's effort resulted in 230 cases of wine but officials hope to produce over 1,000 cases in 2017.
Red Fusion uses grapes from Wisconsin and is similar to Cabernet. Maréchal Foch grapes make up 43 percent of the product, along with Frontenac (29 percent), St. Croix (16 percent) and Marquette (12 percent). Grapes were donated from Wollersheim and Danzinger Vineyard of Alma and produced at Wollersheim.
The program is modeled after a similar program focused on beer developed by students in a small campus brewery with the winner commercially brewed at Wisconsin Brewing Co. in Verona. This year's beer resulted in an ale called S'Wheat Caroline.
Send retail-related tips and story ideas to badams@madison.com or call Barry Adams at 608-252-6148.