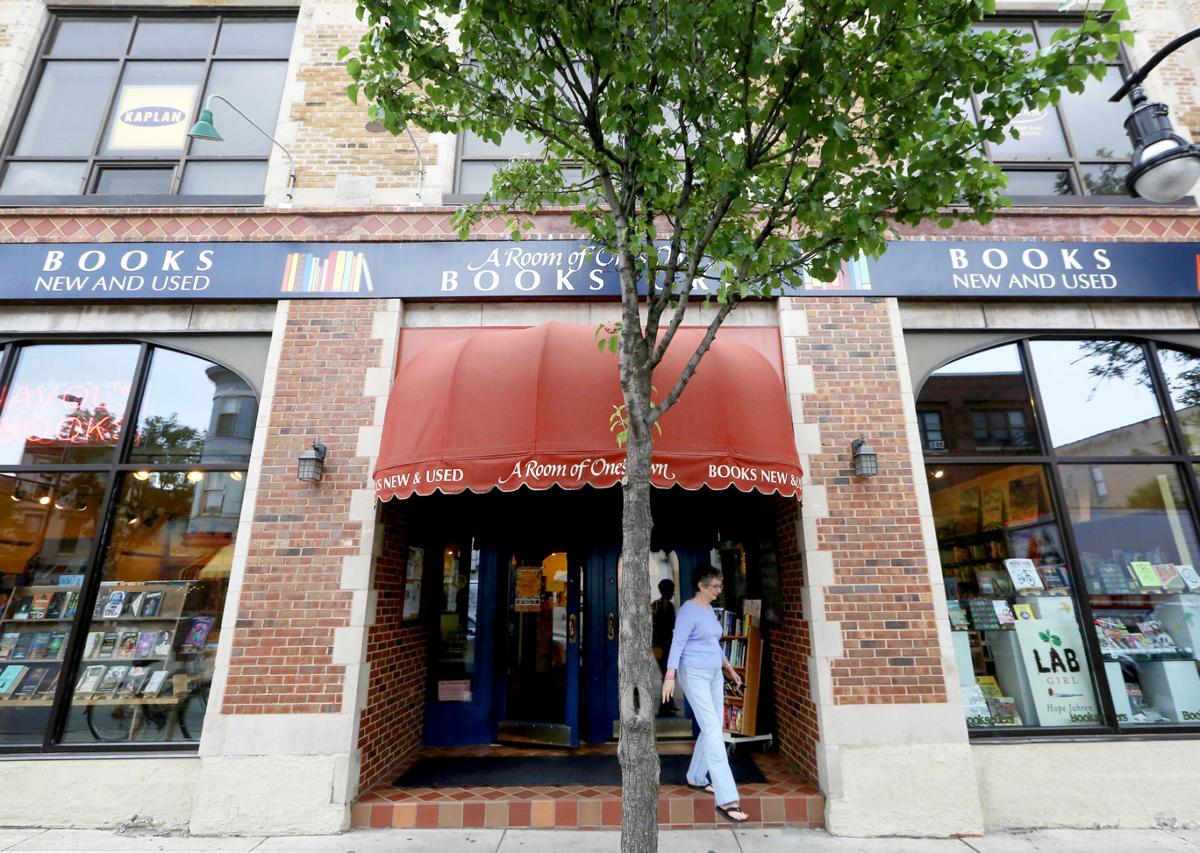 There has been interest from those who would like to buy a longtime Downtown book store, but turning the store into a co-op also is being discussed.
Sandi Torkildson, who helped found A Room of One's Own in 1975, has invited a representative from the UW-Madison Center for Cooperatives to give an informational presentation Tuesday at 7:30 p.m. at the bookstore, located at 315 W. Gorham St. Torkildson, who announced in June that she was putting the store up for sale, said she has had several customers inquire about the feasibility of a co-op, but there was no organized effort. The meeting is simply a way to bring those interested in a co-op model together and to learn about that type of business model.
"It's just a preliminary meeting because a lot of people have responded to the announcement that we want to sell the store and have expressed an interest in that model," Torkildson said last week. "It doesn't mean that we're going that route, it's just to see if that's a possibility. I've always personally felt that would be a good model for a bookstore but there are pros and cons. As a community you have a lot more control than if it's just an individual owner."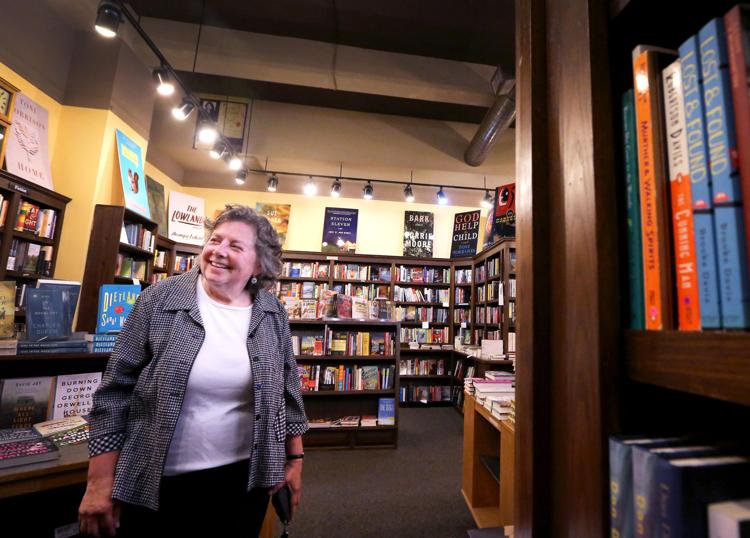 The store, now in a 6,000-square-foot space just south of State Street, began in a 2,000-square-foot space at 317 W. Johnson St. The business moved to a 3,000-square-foot space at 307 W. Johnson St. in 1997 but doubled its size again in 2011 when it moved to its current location next to Community Pharmacy and into space that had been home to Avol's Books after the closing of Canterbury Booksellers.
Torkildson, 66, and longtime business partner, Nancy Geary, want to retire but have said they will only sell to buyers who are fully vetted and who they feel can carry on the store's mission.
Courtney Berner, a cooperative development specialist, will be presenting at Tuesday's meeting. Berner provides technical assistance and counsel to existing and start-up cooperatives and to business owners interested in exploring conversion to cooperative ownership. Grocery co-ops, like Willy Street Co-op in Madison and Viroqua Food Co-op in Vernon County, are common and successful, but recently organizers in Baraboo and Deerfield have abandoned plans to start a grocery co-op.
Co-ops can include those owned by consumers or workers, but the co-op model isn't an automatic shield from the changes in the marketplace, Berner said.
"One of the foundational things I talk about with groups that are starting co-ops is 'is this a sound business idea'," Berner said. "There's nothing about the co-op model in particular that will save a business. There are certain things it can do, but it's not a panacea."
The redevelopment of the state Department of Transportation property at North Segoe Road and Sheboygan Avenue will force the farmers market there to find a new home.
Officials with the Westside Community Market and UW Health have announced that the market will relocate to UW Health's Digestive Health Center parking lot, at 750 University Row, beginning in April 2017. The new site is at the corner of North Whitney Way and University Avenue and will operate on a one-year trial basis, said Cassie Noltnerwyss, president of the market's board of directors.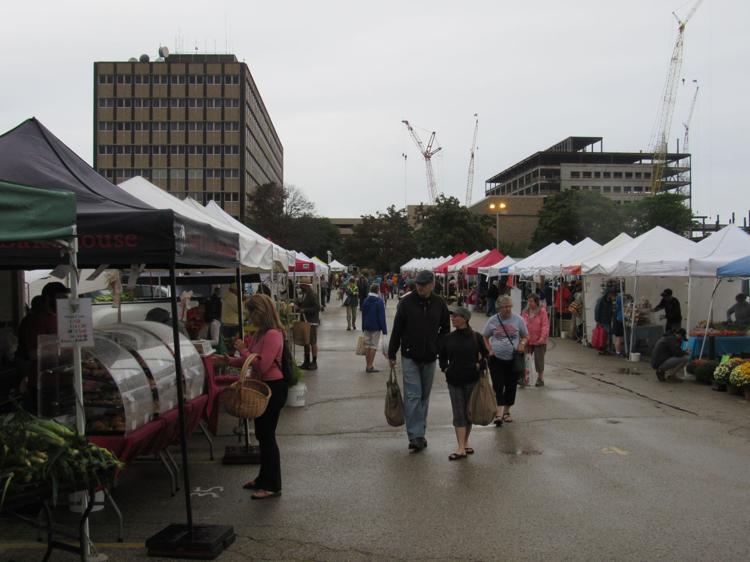 "We're hoping it's a trial that will continue into future years," said Noltnerwyss, a vendor at the market who operates Crossroads Community Farm, an organic vegetable farm between Mount Horeb and Cross Plains. "We want to stay in the neighborhood."
Market officials have not had discussions with the developer of the DOT property and plans for the space not being used for the $186 million, 600,000-square-foot office building and 1,700-space parking garage have not been released. Noltnerwyss said it's unlikely that the plan would include a parking lot large enough to accommodate the more than 60 vendors that are part of the market.
You have free articles remaining.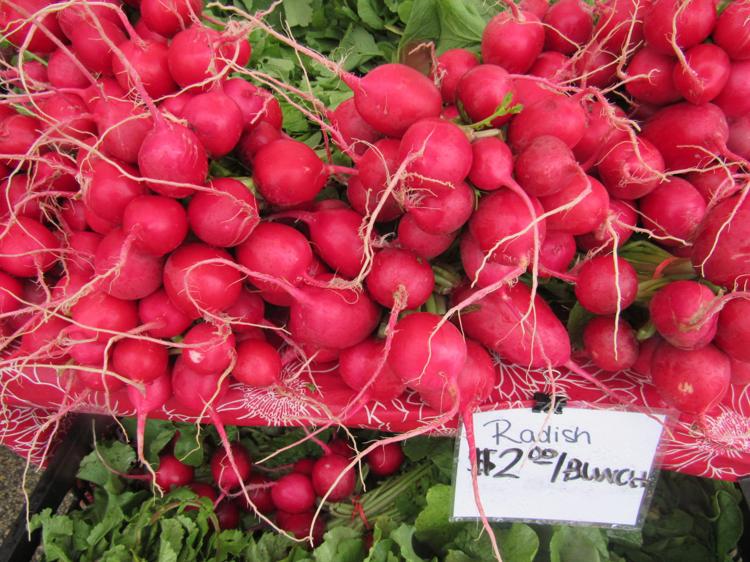 The Digestive Health Center opened in 2013, offers ample parking, a prime location and is not open on Saturdays.
"We think this new location will make things easier with the bigger parking lot and easy access from both University Ave. and Whitney Way," said Mary Evers Statz, sustainability director at UW Health. "Saturday farmers' markets are a staple in the community. UW Health's mission is about advancing health, and we are happy to support local, sustainable produce."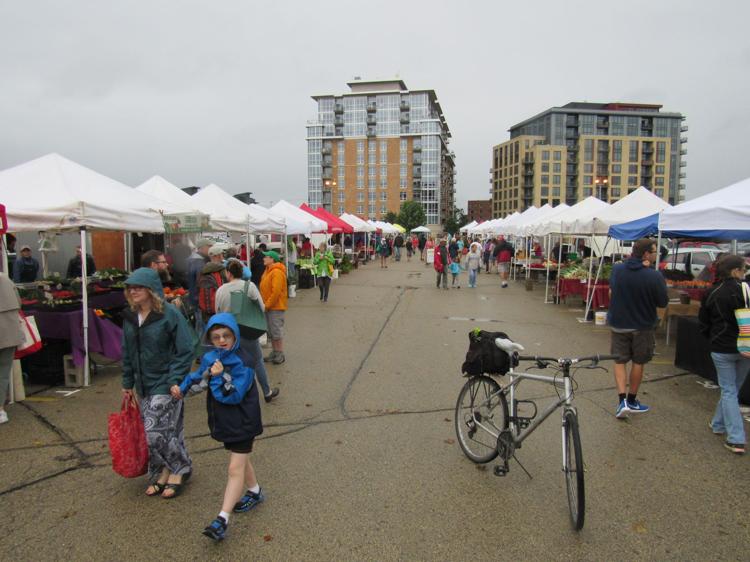 The market is held on Saturdays from April to early November from 7 a.m. to 1 p.m. It includes fresh, locally grown, raised or produced vegetables, fruits, berries, meats, cheeses, baked goods, bedding and blooming local plants, cut flowers, dairy and eggs.
"We are grateful UW Health was able to help us continue our market tradition," said Ben Zimmerman, the market's manager. "We are glad we found a new location in the community so we can still offer the same Saturday morning traditions."
One of the biggest clothing sales of the year in the Madison area will happen later this week.
The Attic Angel Association will hold its sale of new and gently worn designer-label jackets, sports and cruise wear, dress for success suits, cocktail and formal gowns and more from 9 a.m. to 4 p.m. Friday and 9 a.m. to 2 p.m. Saturday at the Attic Angel Association office building at the corner of Junction and Old Sauk roads on the city's Far West Side.
On Saturday, most merchandise will be reduced to half price. Clothing has come from the closets of Attic Angel volunteers, staff, friends and local boutiques including Chauette, Mainstream Boutique and Terese Zache Designs. The inventory also includes four wedding dresses in sizes 6, 8, 10 and 12.
Proceeds primarily support Dane County nonprofits that provide learn-to-read services for children ages 3 to Kindergarten.
The nonprofit Attic Angel Association, which includes more than 500 Attic Angel volunteers, will hold its Holidays Galore and More Sale on Nov. 4 and 5.
The Hilldale Shopping Center will hold its 4th annual Little Black Dress Affair & Fashion Show on Wednesday to benefit the UW Carbone Cancer Center.
The event begins with registration at 5 p.m. followed by a "Mix & Mingle" cocktail hour from 6-7 p.m. with complimentary wine and appetizers, craft brews from Great Dane Pub & Brewing Co., coffee from Cadence Cold Brew, Sassy Cow Creamery ice cream drinks, Gigi's Cupcakes and a chocolate table by Madison Property Management's Venture.
The event also includes a complimentary lipstick bar from Macy's, Breakfast at Tiffany's themed treats from Cornblooms and hand and arm massages from Lush. The Fall Fashion Show begins at 7 p.m. and will feature Madison area celebrities and models wearing new fall fashions from Hilldale stores.
Send retail-related tips and story ideas to badams@madison.com or call Barry Adams at 608-252-6148.