In an effort to create more of a one-stop shopping experience, Ashwaubenon-based retailer Shopko is adding beer to its large format stores.
The company has applied with the city of Madison for licenses to sell beer at its stores at 2201 Zeier Road and 7401 Mineral Point Road. It also notified the city of Monona last week that it planned to submit an application for the Shopko store at South Towne Mall, said Joan Andrusz, Monona's city clerk.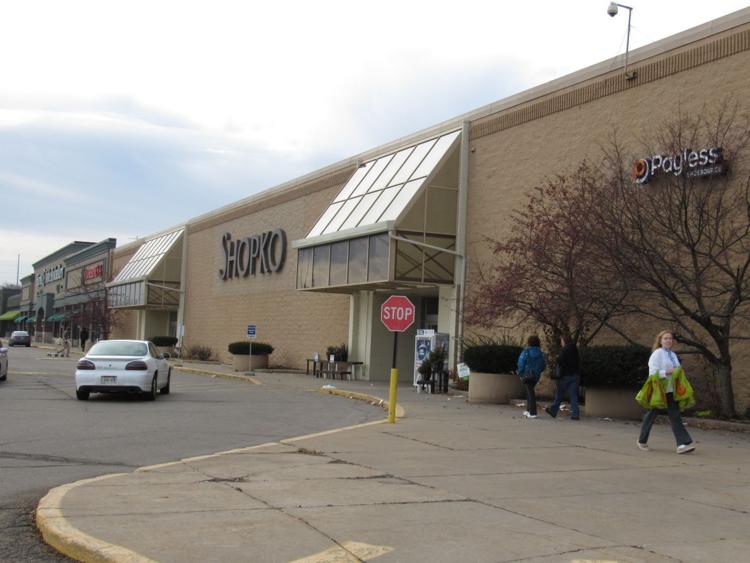 Under the proposals, no coolers would be installed. Instead, room-temperature beer would be sold on pallets.
"We're doing this because our customers have asked for it," said Michelle Hansen, a company spokeswoman. "We're trying to do it in as many locations as possible."
Shopko has 360 stores in 24 states. They include 131 large-format Shopko stores that range in size from about 80,000 to 100,000 square feet and 219 Shopko Hometown stores that are typically about 35,000 square feet and located in smaller communities like Waupun, Reedsburg and Columbus. In Wisconsin, Shopko has 51 big box stores and 24 Hometown locations.
Hansen said most Hometown stores, a concept launched in 2012, applied and received licenses to sell beer, liquor and wine when they were proposed, while most of Pamida's 193 stores in 17 states had sold alcohol before being purchased by Shopko in 2012. The large format stores, however, will sell only beer.
"It's just something we realized customers were looking for when they come in and do their shopping," Hansen said.
Is responsible shopping being criticized?: San Francisco-based NerdWallet, a financial education company, has come out with an interesting holiday shopping statistic. In a poll of consumers, the company reports that at least 13 percent of credit card holders who plan to buy gifts between Thanksgiving and New Year's Day don't intend to use their credit cards, leaving money on the table in the form of rewards points.
For many, that's an envious goal, especially when the post-holiday bills start trickling in come January. And some shoppers prefer to pay cash as a way of sticking to their shopping budgets.
The NerdWallet survey reveals that shoppers who don't use their credit cards could have collectively earned more than $151.8 million in rewards with a card that had the average rewards rate of 1.14 percent. For Madison shoppers, who put an average of $603 on their credit cards during the holidays, that collectively equates to about $125,671 in lost rewards points, or about $6.87 per shopper.
You have free articles remaining.
Register for more free articles
Stay logged in to skip the surveys
However, if shoppers fail to pay off that $603 balance, a credit card with a 15 percent interest rate would cost the user $90.
Last chance for indoor farmer's market on West Side: The last MadWest Winter Farmer's Market of the season will be this Saturday.
The market, from 8 a.m. to noon and sponsored by Willy Street Co-op, will be held in the gymnasium of the Lussier Community Education Center, 55 S. Gammon Road, next to Jefferson Middle School.
U-Haul opens in Mount Horeb: U-Haul Company of Wisconsin has announced that Valley View Stor-All, 918 S. Blue Mounds St., Mount Horeb, is now a U-Haul dealer.
The location will offer U-Haul trucks, towing equipment, U-Box Warehouse, support rental items and in-store pickup for boxes. Hours of operation for U-Haul rentals are noon to 4 p.m. Tuesday through Friday and 9 a.m. to 2 p.m. Saturday.
Making breakfast easier: Jones Dairy Farm has launched a new website, www.jonesdairyfarm.com, that provides a collection of recipes for its sausage, dry-aged bacon and ham products.
The site offers more than 200 recipes with more than half dedicated to breakfast and brunch. It also allows users to filter recipes by meal, dietary restriction and cook time.
Jones, based in Fort Atkinson, was founded in 1889.
Another shopping destination in Milwaukee: Brew City and its suburbs are filled with places to shop for the holidays but one spot most shoppers probably don't consider, unless they're catching a flight or returning from a trip, is the General Mitchell International Airport's Concession Mall.
To entice shoppers to the airport, customers who spend more than $10 in one of the shops or restaurants will receive a voucher for four free hours of parking in the hourly section of the parking garage, which is the closest parking to the terminal. Shops in the pre-security mall include Books Brothers, House of Harley, Milwaukee Marketplace, PGA Tour Shop and Renaissance Books, in addition to several restaurants.