The thirst for locally brewed beer has continued to inspire projects throughout Dane County and one of them will celebrate its first anniversary on Saturday.
But before we take a look at the growth for Octopi Brewing Co. in Waunakee, let's review some of the developments that have taken place over the last year in the ever-expanding craft beer market.
Openings this year have included the 4,000-square-foot Rock Hound Brewing Co., 444 South Park St. The brewpub features 16 taps, a geology motif and is on the ground floor of a 40-unit apartment building on the former site of Lane's Bakery.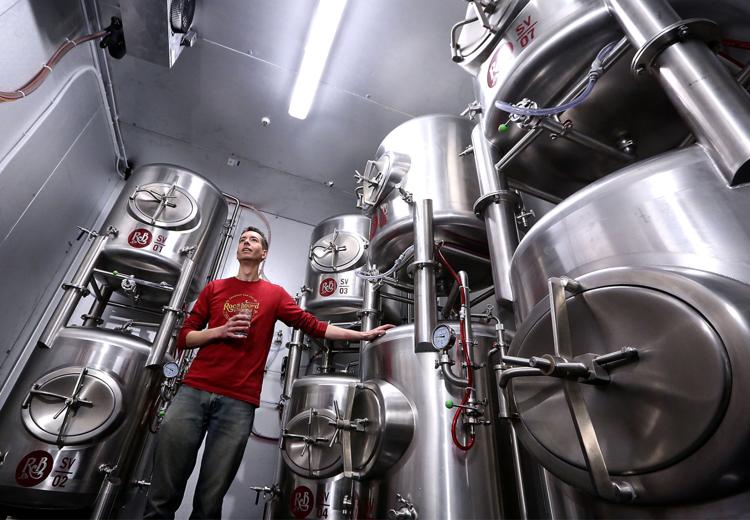 A few blocks away, Rod Ripley, owner of Lucky's Bar & Grille, has opened Lucky's 1313 Brew Pub and banquet facility on the site of the former Foreign Car Specialists on Regent Street. And in Fitchburg, the Thirsty Goat Brewpub opened late last month in the former Casa del Sol location at 3040 Cahill Main, although beer production won't likely begin until mid-2017.
In Sun Prairie, one of the state's fastest growing communities, a proposed two-story, 15,000-square-foot brewpub and event center for the downtown is making its way through city hall.
Bill and Jeff Howe's proposal for Wylde Brewing Co. would include a 7,675-square-foot brewpub and a second-floor event space of identical size for weddings, parties and meetings that could hold up to 200 people. The business, proposed for a vacant lot at 132 Market Street a block off Main Street, would also include an 840-square-foot outdoor beer garden.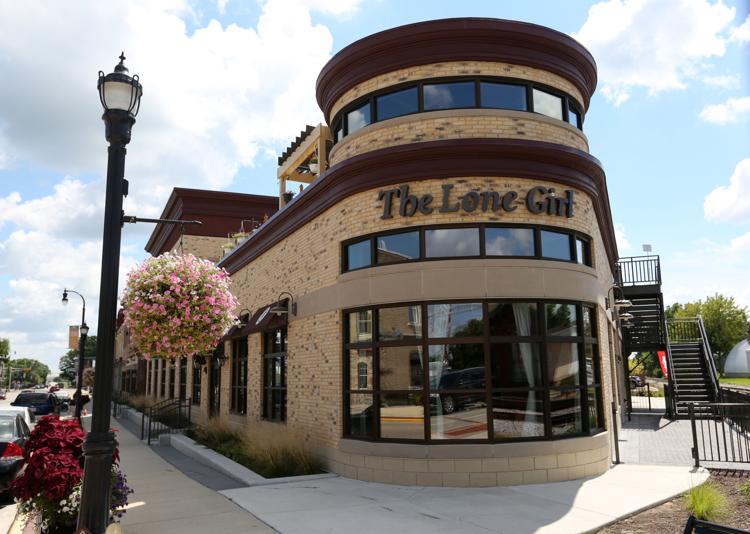 Downtown Waunakee has received a boost from the opening of the Lone Girl Brewing Co. in June. The brewpub, with a rooftop beer garden, is on the former Koltes Lumber site and is part of a Hovde Properties project that includes 23,000 square feet of retail and 12,000 square feet of offices.
But another brewing operation in the village will celebrate its one year anniversary on Saturday with a party that will include bands, food carts and the release of two new beers.
The $5 million facility for Octopi Brewing Co. opened last fall at 1131 Uniek Drive, across from The Ice Pond indoor skating rink in the village's industrial park. The brewery includes a tasting room and makes beer for its own 3rd Sign Brewery label but most of its production is for other beer companies who have chosen not to invest in a brewing facility or for those who don't have enough capacity at their own brewery.
Isaac Showaki, Octopi's founder, who also co-founded 5 Rabbit Cerveceria in Chicago in 2011 but later departed the company, said last week that his new brewery has added employees and capacity. On Saturday, the brewery will also launch two new beers for its 3rd Sign Brewery brand: Osiris Oak Imperial Stout (that registers at 9 percent alcohol by volume) and Osiris Afterlife Russian Imperial Stout with dates (11 percent ABV).
Improvements to the brewery over the last year have included three new fermenters that will allow capacity to increase to 20,000 barrels from 13,000 barrels. The brewery is on pace to make 12,000 barrels of beer in its first year of operation but the addition of more fermenters points to expected growth in the year to come.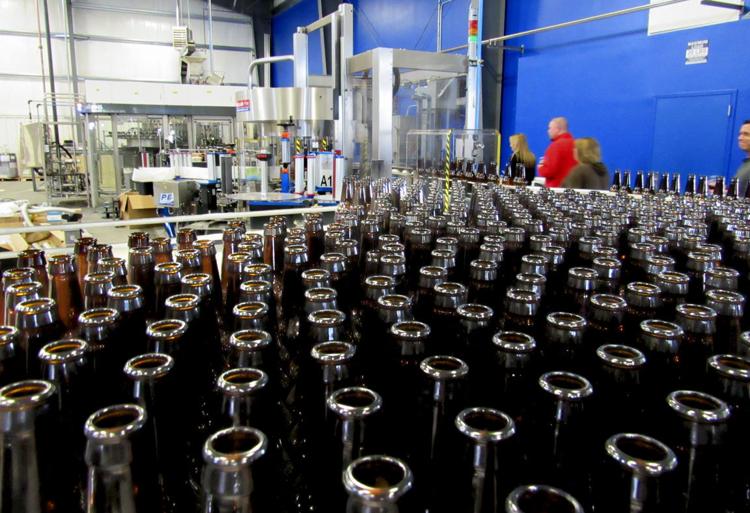 Showaki said he is brewing for six different brewing companies, a national retail chain and expects to add three more beer companies in 2017. Current clients include One Barrel Brewing Co. in Madison; Door County Brewing Co. in Bailey's Harbor and Yoerg Brewing Co. in St. Paul, Minnesota.
Other improvements have included the automation of part of the bottling line to increase production to 40,000 bottles per shift from 25,000 per shift. Over the last year, the brewery has brewed over 35 styles of beer, used 8 different strains of yeast and has packaged over 2 million bottles. Over $25,000 in lab equipment has been installed and a lab technician hired since last year's opening, the staff has grown from five people to 12 full-time and five part-time employees, Showaki said.
Software company lands first grocer
A Madison-based software company has signed on a Madison-based grocer as its first official partner for a nonprofit program designed to reduce food waste.
You have free articles remaining.
Register for more free articles
Stay logged in to skip the surveys
Pinpoint Software has announced that Metcalfe's Market will begin using its Stop Waste Together program. The initiative gives customers the opportunity to save on groceries by purchasing specially-marked, soon-to-expire items throughout the store. The discounts can range from 20 percent to 30 percent off.
"Our goal is to work towards zero waste while providing the highest product integrity and shopping experience to our customers," said Kevin Metcalfe, co-owner of Metcalfe's, which has two stores in Madison and another in Wauwatosa. "This program will play an important role in our ongoing sustainability efforts."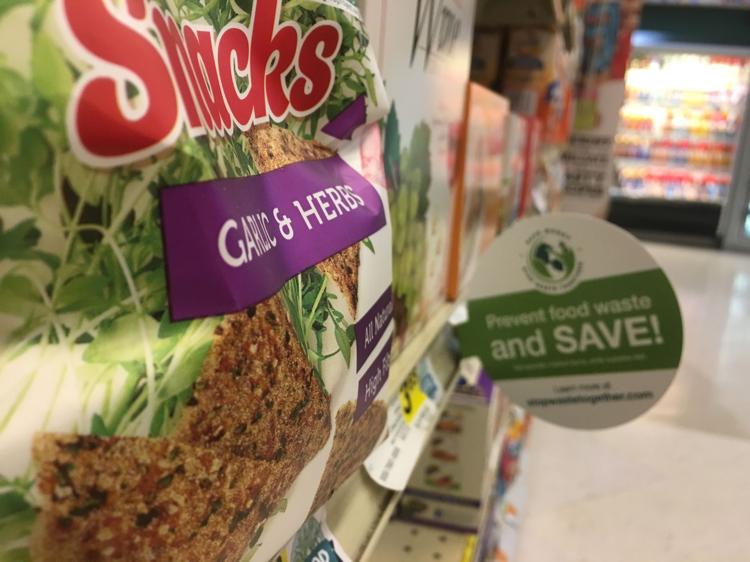 Metcalfe's has used Pinpoint's expiration date management program, Date Check Pro, for the past year to track and find items nearing expiration. The Stop Waste Together program is meant to help further reduce food waste by raising shopper awareness of the items by using signage promoting discounts for those items nearing expiration.
This nonprofit program includes template marketing materials such as high-grade, tamper-proof coupons, aisle signage and online promotion for retailers to maximize their waste prevention efforts, to promote those efforts to their customers and to track their green impact per store.
"Just knowing products are going to expire is only half the battle," said Andrew Hoeft, CEO at Pinpoint Software. "We are excited to have found a way to help prevent these products from becoming waste while rewarding customers with savings by participating in the effort."
Football schedule, weather help apple orchards
A gorgeous Sunday afternoon with the Green Bay Packers playing a night game combined for what was likely a banner day for area apple orchards and other outdoor agricultural entertainment venues.
A good example of the day could be found at Appleberry Farm, west of Madison and south of Mineral Point Road on Mauer Road.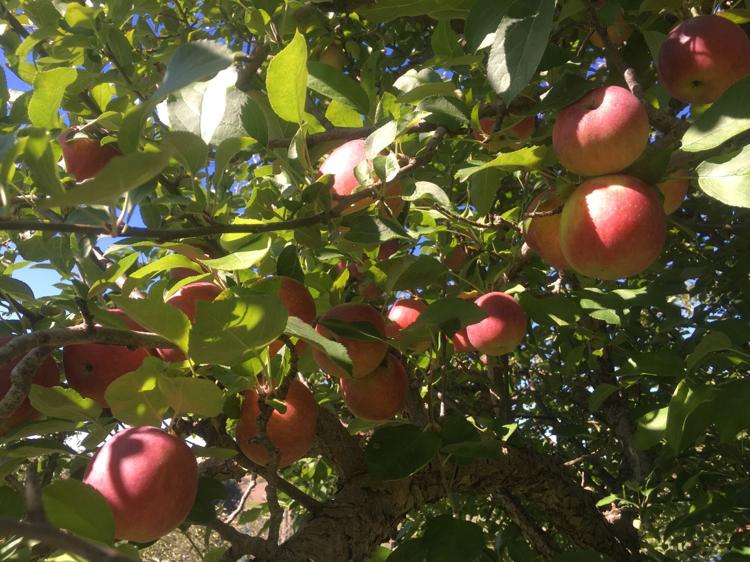 Vehicles jammed the parking lot and lined the sides of the roadway, the checkout line had 30 people in it at times and scores of families descended on the farm to pick apples, find a pumpkin and to munch on caramel apples. Saturday, Oct. 8, a bye week for the Badgers football team, was also a busy day and came after a bye week for the Packers on Oct. 2.
Last weekend's sales shattered previous sales records, said Dave Wildes, who owns the farm with his wife, Sandra.
"I can't attribute it all to football but this past weekend and the weekend before we were very popular and had an enormous amount of people come out," Wildes said.
The 33-acre farm and orchard was started in 1975 and purchased by the Wildeses in 2001. In addition to more than 30 varieties of apples, the farm grows strawberries, raspberries and blueberries, and offers hayrides and farm tours. It also sells apple cider bratwurst made by Bavaria Sausage Co. in Fitchburg that contains cider from Appleberry.
Because of the crowds, picking your own apples is no longer an option but the orchard does have apples to buy in its store, Wildes said.
"When it gets to a point where they have to reach too high and they get tempted to climb up into the trees, that's not a good thing," Wildes said. "It damages the trees and it's obviously a risk for people getting hurt."
Send retail-related tips and story ideas to badams@madison.com or call Barry Adams at 608-252-6148.