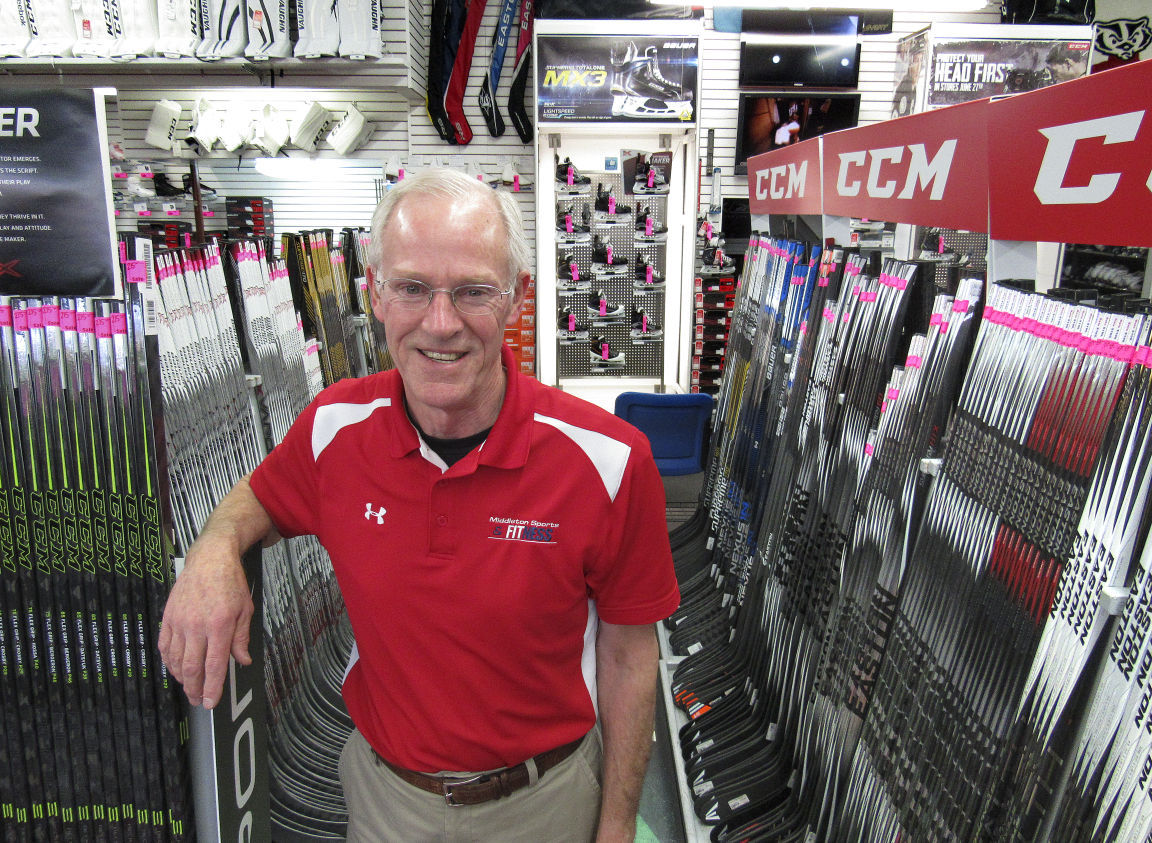 A store with more than four decades of service to hockey, swimming, soccer and lacrosse crowd is closing, but the neighboring bike shop long associated with the Middleton business will remain open.
Middleton Sports & Fitness, 6649 University Ave., started a going-out-of-business sale last week that is expected to end just before Christmas. However, Middleton Cycle, which until 2003 was affiliated with Middleton Sports & Fitness, will remain open, said Dan Faas, who opened the 6,000-square-foot cycle shop in 2000, three years before his parents sold Middleton Sports & Fitness to Rick and Ginger Hong.
"There's a lot of people who think I'm going out of business," Faas said last week. "I'm doing fine. I'm here to stay."
But that's not the case for Middleton Sports & Fitness, founded in 1972 by Pat and Bob Faas.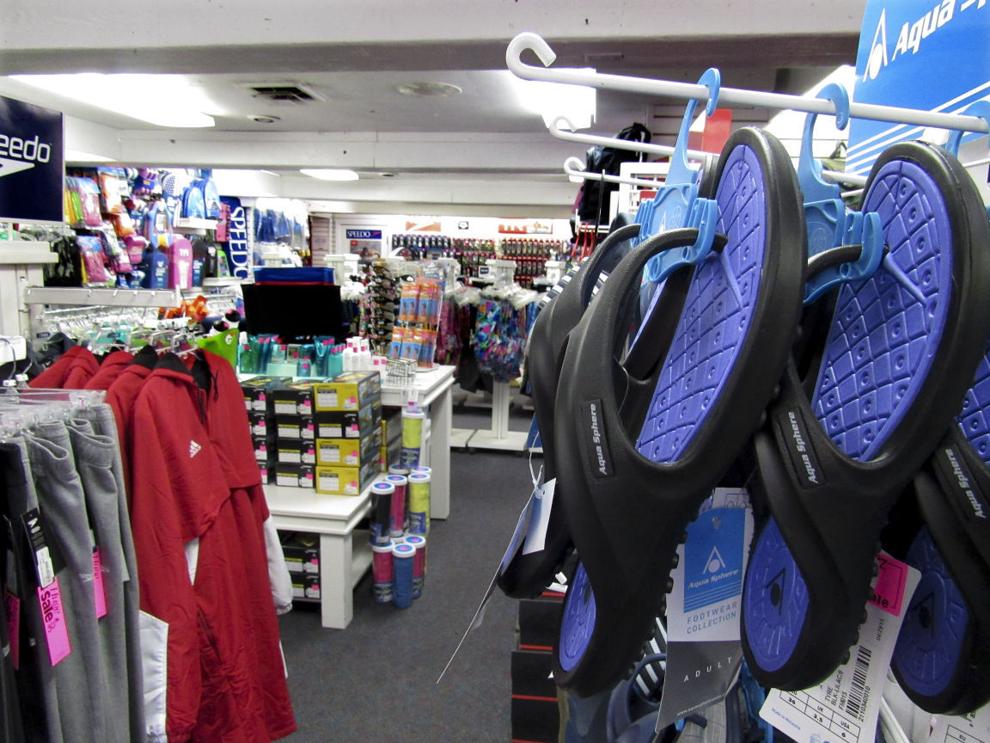 The 11,000-square-foot store at University Avenue and Branch Street is liquidating its inventory after a buyer could not be found.
Rick Hong, 67, said he made the decision to retire in 2012 and had hoped to find someone to take over the business.
Internet competition, direct sales by manufacturers to customers and the opening of more hockey-focused stores from national retailers — like Total Hockey at Greenway Station in Middleton and Hockey Giant at South Towne Mall in Monona — didn't make finding a buyer for the business any easier.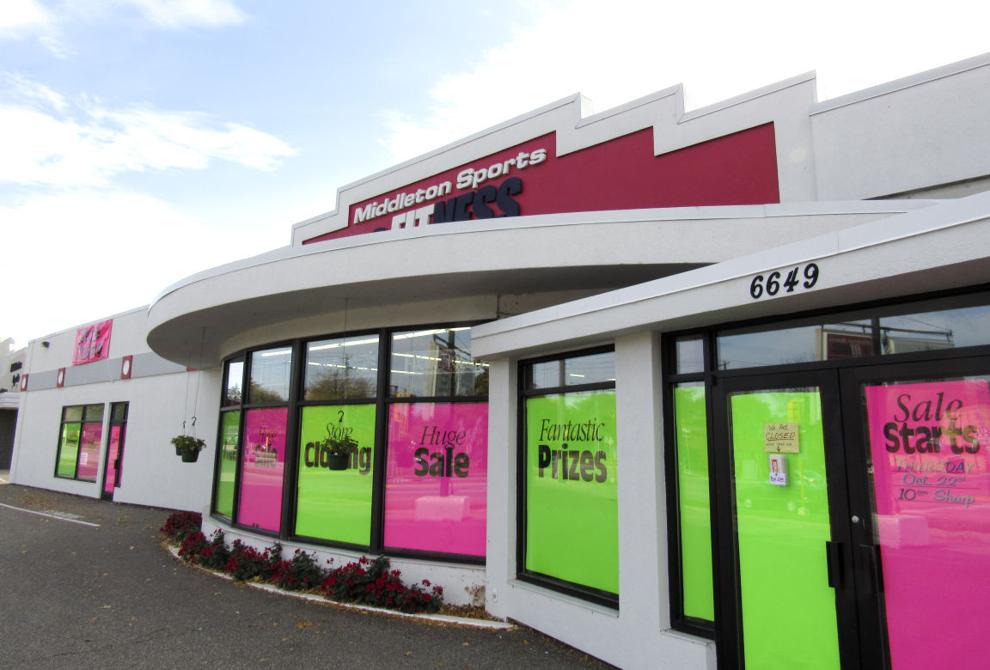 "It's getting to be a tougher market for the smaller, local retailer," Hong said. "Realistically, I didn't see how a store like this could survive."
Hong, an Eau Claire native and Vietnam veteran, purchased the business after spending much of his career in information technology departments for financial institutions. The store, with 20 employees, features skate-sharpening services, a large line of skates and sticks and a shooting gallery for customers to try out sticks. The shop also includes soccer and lacrosse departments and a swim room jammed with goggles and suits.
According to Faas, Middleton Sports & Fitness started in a portion of the building it now occupies. At the time it was home to a grocery store, Turkish diner, a bar and a beauty salon. The business moved to downtown Middleton for a few years before coming back to its University Avenue location, where it gradually took over the entire building, Faas said.
The closing of the longtime business, while difficult for the Hongs, is also painful for the Faas family, even though they haven't owned the business for 12 years.
"This is worse than the death of a family member," Dan Faas said. "We never thought he'd do a store closing."
WEB TRAFFIC: The Mallatt's Pharmacy & Costume stores in Madison are busy places in October thanks to the business' long-running effort to sell costumes and accessories, but the company's website is also getting its share of customers.
The website was launched about 10 years ago, underwent a redesign a few years ago and sales continue to grow, said Sal Braico, Mallatt's chief operating officer. Online sales for October are expected to top $70,000, he said.
"That's only a small percentage of the whole year because we're selling stuff throughout the whole year," Braico said. "People do zombie parties or you have theater groups doing plays, Mardi Gras parties and at Christmas you have people buying elf costumes."
Mallatt's was founded on State Street in 1926 and moved to Monroe Street in 1941. In 2001, the employee-owned company purchased Shafer Pharmacy, 1255 Williamson St., and in 2012, purchased pharmacies in Lodi and Waunakee. In 2000, the company formed Mallatt's Homecare Pharmacy to meet the needs of residents in assisted living and skilled nursing homes. Those pharmacies are at 3250 Kingsly Way and in Menomonee Falls, northwest of Milwaukee, a business purchased in May.
Mallatt's started selling pancake makeup in the 1960s before expanding into costumes. The website has meant orders from around the country, not just customers from the Madison area.
"We just want to keep growing it," Braico said "It's a very competitive business. You're not just competing with the store up the road but the others online selling costumes and that's always changing. It's hyper-competitive."
NEW MATTRESS FIRM OPENS: Drums, guitars and violins have been replaced with mattresses at 2200 W. Beltline Highway.
What had been home to Ward-Brodt Music Mall for more than three decades is now a Mattress Firm store.
The mattress store opened Oct. 16 and is one of five Mattress Firm stores in Dane County. The company, founded in 1986 in Texas, has more than 2,000 locations, including near Greenway Station, East Towne and West Towne malls and another at 2101 W. Beltline Highway, across the Beltline from the newest location.
In May, Ward-Brodt moved into a 15,000-square-foot store at 5976 Executive Drive, near the intersection of Seminole Highway and Highway PD, next to Break Away Sports Center in Fitchburg.
Ward-Brodt was founded in 1927 in Madison's Downtown.
PICKLE ICE: The Wisconsin company known for its large pickles in a pouch, pickle-flavored lip balm and bags of dill pickle popcorn has a new creation designed to quench the thirst.
Van Holten's in Waterloo will begin selling next month Pickle-Ice, a 2-ounce freeze pop made with Van Holten's pickle juice and "enhanced with electrolytes."
The company says it can be consumed frozen or un-frozen and is a sugar-free alternative to sports drinks. The suggested retail price is 49 cents a package.
"Pickle-Ice is real Van Holten's pickle brine with added electrolytes to quench your thirst", said Eric Girard, Van Holten's vice president of sales and marketing. "Athletes have praised the electrolyte benefits of pickle juice for years and now it's easy to get a refreshing boost anytime."
Pickle-Ice will be the first Van Holten's product to highlight its partnership with the Boys & Girls Club of America and features the charity's logo on its packaging.
In 2014, Van Holten's debuted Pickleback — Real Pickle Brine in 32-ounce bottles to be used in mixed drinks or as chasers to shots of whiskey and tequila.
Van Holten's was founded in 1898 as a vinegar distributor in Milwaukee but later added sauerkraut, pickles and relish.
In 1939, the company developed the pickle-in-a-pouch before moving to northwestern Jefferson County in 1956.
The company stopped making sauerkraut in the late 1980s and relish in 2004, focusing only on individual pickles, but in recent years has added more products.
Send retail-related tips and story ideas to badams@madison.com or call Barry Adams at 608-252-6148.