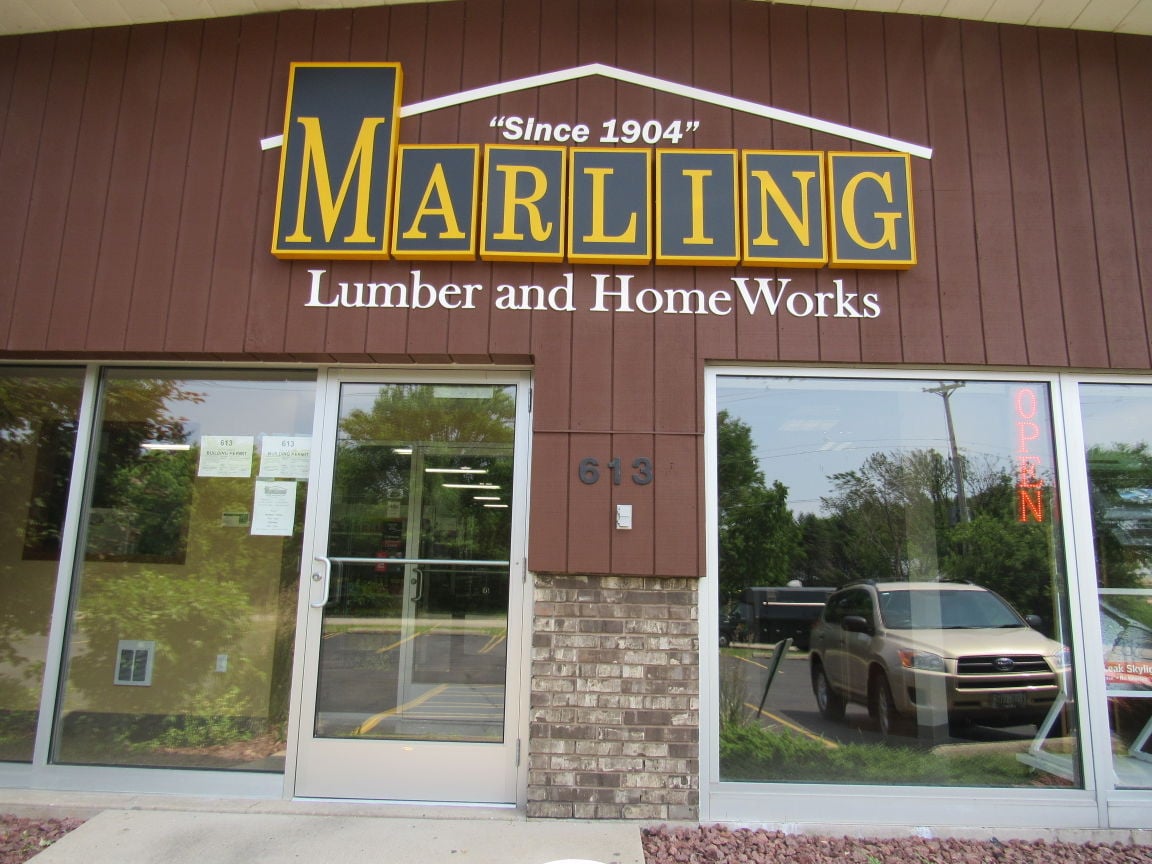 After 95 years, the yard at Marling Lumber was beginning to show its age.
So the timing of a proposed housing and commercial development for the 3.8-acre site at 1801 E. Washington Ave. was pretty good. It also has allowed Marling to consolidate its Madison operations to one location.
The new digs, at 613 Atlas Ave., east of Stoughton Road and north of Cottage Grove Road, includes a fully enclosed 50,000-square-foot lumber warehouse, a 10,000-square-foot showroom and sales office and a 15,000-square-foot cabinet distribution center. The relocation of the yard from East Washington Avenue to Atlas Avenue was the final phase of a three-phase plan that moved the company's showroom in spring 2015 to Atlas Avenue and the cabinet distribution center out of the Janesville headquarters.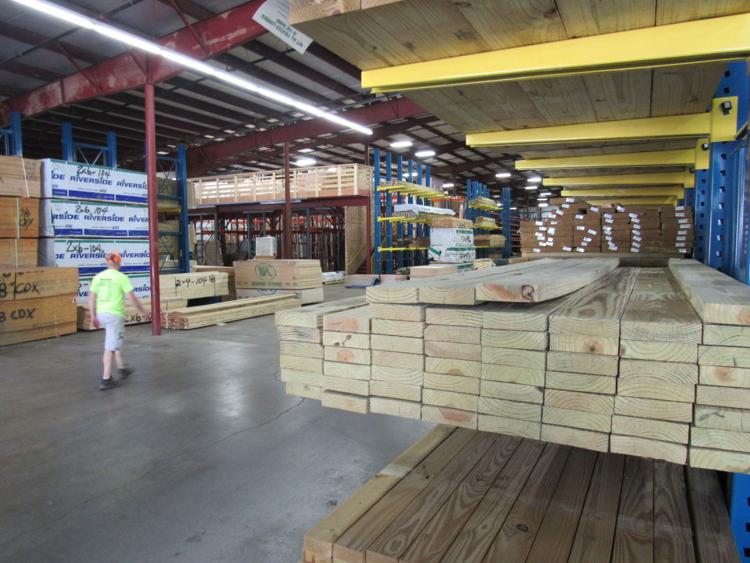 "The biggest thing is we're able to put two stores under one roof, and getting everything under cover is so attractive that we couldn't pass it up," said Scott Bowers, Marling's corporate sales and marketing director. "It's going to better serve our customers."
The previous yard was spread out among a number of buildings, some of which were not fully protected from the elements. But while the footprint of the new lumber warehouse may be smaller, the ceiling ranges from 28 to 32 feet high, which will allow for more vertical storage, Bowers said.
Marling Lumber, with 110 employees, was founded in 1904 in the 600 block of East Main Street by Walter Marling. The company moved its operations in 1921 to 1801 East Washington Ave. and in 1931 added a second location in Janesville. That is where the company is now based, has a 105,000-square-foot lumber warehouse at 634 S. River St. and a sales office and showroom at 1138 Humes Road. A showroom for contractors opened in Waukesha in 2007.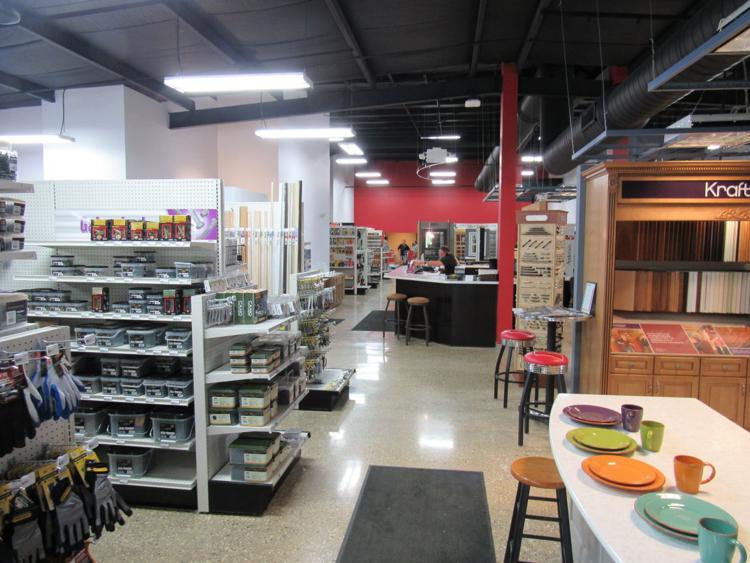 The latest move by Marling opens up another prime piece of real estate along the East Washington Avenue corridor that has been one of the hottest areas for redevelopment in the city over the past five years.
In April, Festival Foods opened a 55,000-square-foot grocery store on the ground floor of developer Otto Gebhardt's $64 million Galaxie building at 810 East Washington Ave. It includes about 200 apartments and another 97 proposed living units and 105,000 square feet of commercial and retail use, including a proposed sports bar.
The building is between Gebhardt's 12-story Constellation building that has 220 apartments and Breese Stevens Field.
Across East Washington Avenue, Gebhardt has plans for Cosmos, a $75 million, two-building project that will include 160,000 square feet of office space, including 100,000 square feet for American Family Insurance and startup organizations; 25,000 square feet of retail; and a 45,000-square-foot, 3,000-seat music venue and auditorium. A 450- to 650-stall parking garage is planned for property behind the development, Gebhardt said.
In the 1000 block of East Washington Avenue, Stone House Development has removed the former Madison Dairy Produce and Straus Printing buildings to make way for 200 housing units, 61,000 square feet of office space, 18,000 square feet for retail and 400 parking spaces.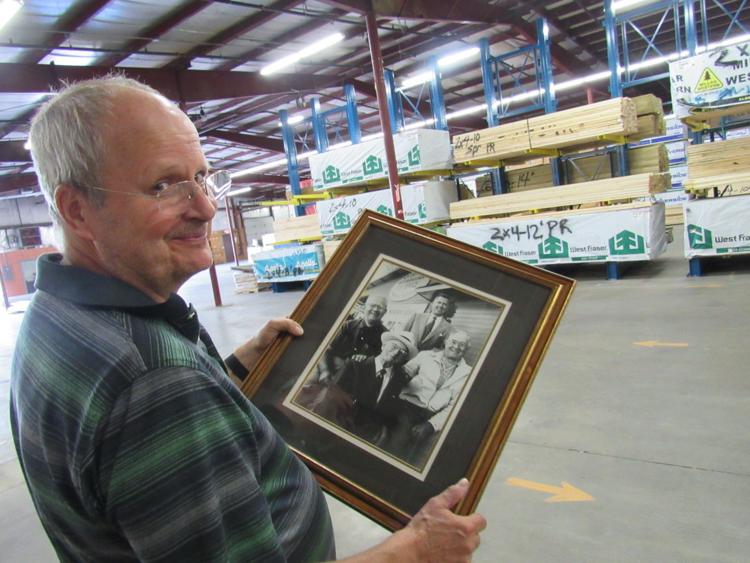 The city is eyeing the corner of East Washington Avenue and First Street for a proposed Public Market while the Marling site across the street would be home to a mix of housing, commercial and retail. Developer Michael Campbell and other investors have proposed a 228-unit apartment building and 20,000 square feet of commercial space, some it facing the Yahara River.
"It was so old and inefficient," Tom Marling, whose great grandfather founded the company, said of the Marling site. "Plus we knew it was worth more as something else."
Current taxes on the property are about $55,000 a year. When the project is completed, it should generate about $700,000 in property taxes, according to estimates by Campbell.
You have free articles remaining.
Waunakee continues
to grow
The former Marling site isn't the only former lumber yard site making news.
In Waunakee, Lone Girl Brewing Co. last week opened a brewpub that features a large dining room, a brewing area and a rooftop patio. The business is on the former Koltes Lumber site and is part of a Hovde Properties project that includes 23,000 square feet of retail and 12,000 square feet of offices. Koltes opened in 1891 but closed its Waunakee site in 2010. Village officials say the project will help drive traffic to the village's downtown.
But there is also excitement for a project on the village's south side that is adding homes, commercial and retail space on the east side of Highway Q and south of Woodland Drive.
More than half of the 300 homes planned for the Kilkenny Farms development have been built while commercial properties in what is called Kilkenny Farms Commons are also starting to rise.
The commercial area is already home to a Dean Clinic, First Choice Dental and Christian Life Assembly Church. On June 9th, ground was broken at the northeast corner of Highway Q and Water Wheel Drive on for Waunakee Community Bank, a branch of Oregon Community Bank. The project is scheduled to be completed later this year.
But more businesses are on the way for the development being spearheaded by Don Tierney, who has had a hand in the development of several Waunakee neighborhoods over the past 20 years.
At Kilkenny Farms Commons there are plans for a convenience store, day care, 50-room hotel, restaurants and office space, all of which, along with the housing, could be completed in the next five years, said Todd Schmidt, the village's administrator and economic development director.
The project also includes a $6 million project from Home Again Senior Living. The 86,000-square-foot senior living facility would include 58 assisted living apartments and 12 memory care units, employ 37 people and be located just east of the Dean Clinic.
"There's a lot of curiosity and excitement about this added commercial area," Schmidt said. "It's not something that's dramatically sprawling. It's sized right to fit the residential activity that is happening at that end of the village. It doesn't pick up Main Street and move it elsewhere."
Once completed, the area would be home to 322,645 square feet of commercial and retail space, which could include a grocery store, according to plans submitted to the village's Plan Commission.
Botham wins gold
An estate-grown, produced and bottled dry red wine from Botham Vineyards near Barneveld took home top honors at the New York International Wine Competition last month.
The award was announced Wednesday for the sixth annual competition that drew 1,200 entries from 25 countries.
Botham's 2014 Field 3, a dry red varietal made from Leon Millot grapes that grow in field No. 3 of the 10-acre vineyard took home a gold medal in the red non-vinifera varietals, dry category.
The winery, owned by Peter and Sarah Botham, was also named Wisconsin Winery of the Year. Just 200 cases of Field 3 were produced in 2014 and the wine is sold exclusively in the vineyard tasting room and at select Madison-area restaurants for $20 per bottle.
Botham's semi-dry Riesling and Badger Blush also earned silver and bronze medals, respectively.
Send retail-related tips and story ideas to badams@madison.com or call Barry Adams at 608-252-6148.