There couldn't have been a better opening weekend for the newest retail addition at the Hilldale Shopping Center.
With temperatures in the upper 70s, a sunny sky and lots of shoppers, the double doors of Pier South, located between Kate Spade New York and Home Market, were propped open to show off the colorful dresses, pastel men's shorts and collared shirts that seemed to be custom-ordered for the spectacular spring conditions.
The 1,600-square-foot, nautically themed clothing store includes a replica of the stern of a wooden Chris-Craft boat that doubles as the sales counter, a spacious dressing room and exclusive rights to sell clothing brands including Vineyard Vines, Southern Tide, Lauren Jones and Pete Millar in the Madison market.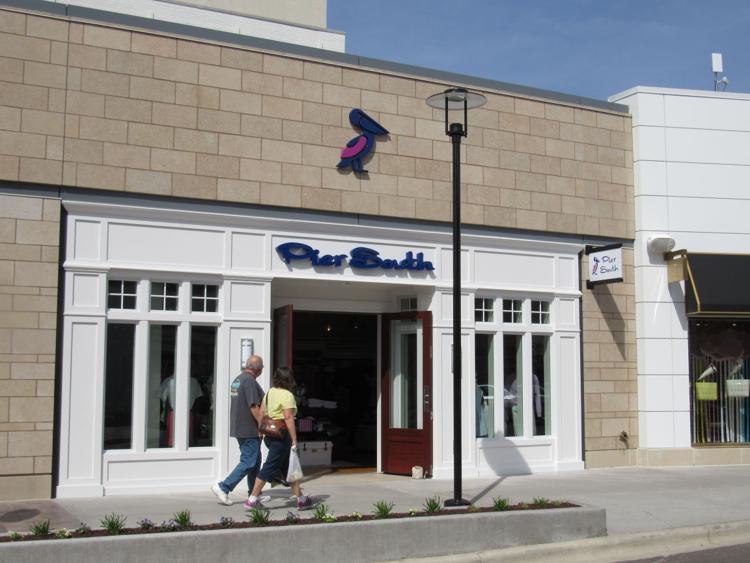 But this being Wisconsin, the weather will undoubtedly change and at some point drop the temperature to below zero, freeze the lakes, cover the ground with snow and send some flocking to The North Face store nearby. Ben Scharpf, a Green Bay native and one of the co-owners of Pier South, is well aware of the state's climate but is confident the store will be relevant to shoppers year round.
"I think it will work because the coastal brands have moved in from the East Coast and from south to the north," Scharpf said. "If you go the Vineyard Vine store in Chicago it's a madhouse. The fun nature of the brands have caught on. I think there's great retailers that have been here a long time, but it feels different when you come in here."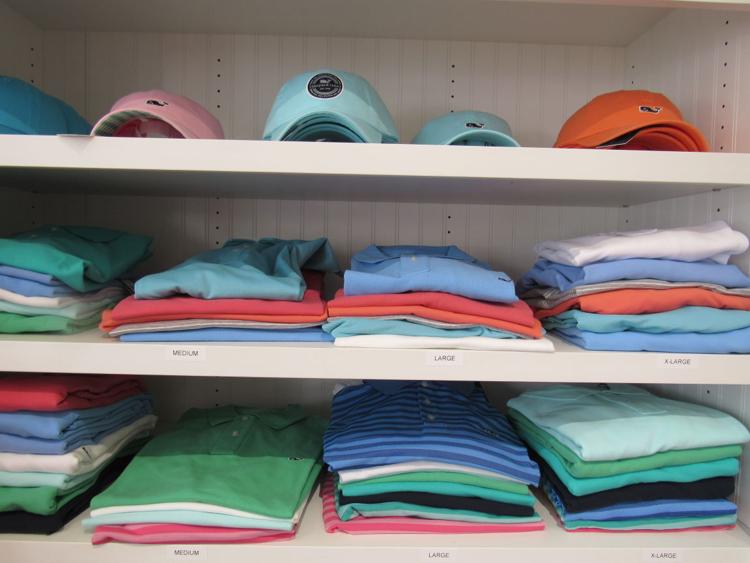 The store, with seven employees and located on the shopping center's Main Street, is not a chain. Instead it is locally owned and was conceived by Scharpf, 52, and his wife, Barbara, 51, and their daughter Mary Scharpf, 24, and her fiance, Nick Atkin, 25.
"We'll definitely have a little bit of resort (wear) come winter. It's hard to find a dress in Madison if you're going on a winter vacation," Mary Scharpf said. "The brands adapt very, very well."
The shop describes itself as selling "upscale casual fashion for men, women, and children." Dresses range from $100 to $280 with some lines offering matching dresses for children. For men, polo shirts start at $80, button-down shirts range from $98 to $120 while shorts sell for between $70 and $85.
Ben Scharpf owned and operated a nursing uniform store on South Park Street from 1985 to 1993 and in 2001 bought Gressco Ltd., a library supply and furniture company in Waunakee. In 2011, he purchased Automation Arts, a Middleton-based audio-visual company. Scharpf is also on the board of directors and a major shareholder of Musicnotes, a Madison-based company founded in 1998 that has grown to become the world's largest e-commerce retailer of sheet music.
You have free articles remaining.
Mary Scharpf, a Middleton High School graduate who studied makeup design in Manhattan, has retail experience at White House Black Market when it was Greenway Station and Sephora at West Towne.
"My grandparents had a condo down in Florida and we grew up going there and I just fell in love with the clothes," Mary Scharpf said. "Bright colors have always kind of been my thing, and it's always been hard for me to find anything that has any color and life to it in Madison."
The store adds to the mix of more than 50 national and local retail outlets at the 675,000 square-foot shopping center that has undergone a transformation over the last decade. Just over a year ago, an open-air corridor running east to west was unveiled after nine months and $15 million worth of renovation. And there are plans to someday add a similar corridor to the south end of the shopping center.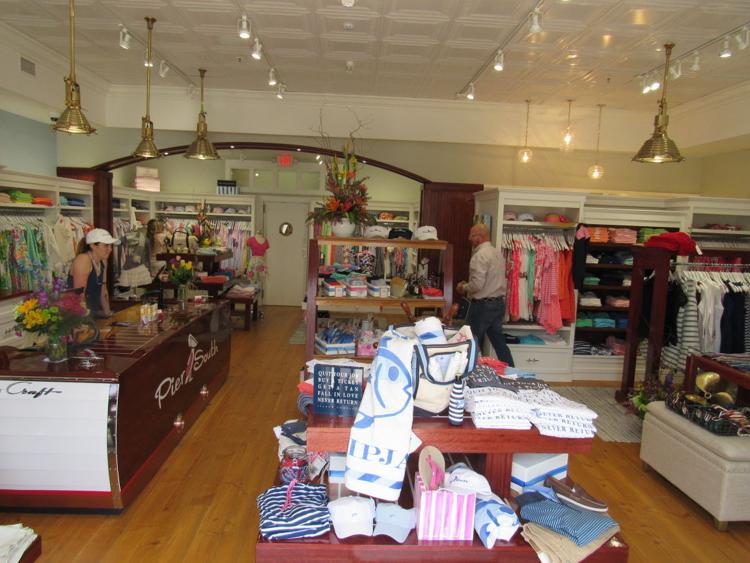 Pier South is located in part of the latest renovated section of the shopping center and includes mahogany display tables, lighting that was created to look like it came off a submarine and a two-stall dressing room with thick carpeting that covers 250 square feet. The $500,000 build-out, which includes the partial boat built at The Boat House of Madison, began in February. Construction workers completed the finishing touches on the store 30 minutes before opening on April 15.
"I think our investment could have been less, but it would have showed," Ben Scharpf said. "We wanted it to be something we felt proud about."
Wine walk in Middleton: In an effort to promote downtown businesses and raise money for Domestic Abuse Intervention Services, the Downtown Middleton Business Association will host a spring wine walk from 5-8 p.m. on May 5.
Guests will begin at BMO Harris Bank, 7447 University Ave., where they will be given a wine glass and wristband. There is no set route, but those taking part can visit one of 14 downtown businesses. Wine from around the world as well as Wisconsin will be poured in one-ounce samples. Tickets are $25 each. For more information contact the DMBA at 608-836-5559.
Wisconsin Main Streets recognized: The Wisconsin Economic Development Corp. has recognized the best downtown revitalization projects of 2015.
Those receiving recognition in southern Wisconsin include:
Honorable mention for Marilyn's clothing store in Darlington for a front display.
Beloit International Film Festival for best special event.
A business decal and token program in Viroqua, with an honorable mention for best cooperative marketing campaign.
A program promoting Princeton won best downtown development success story in a community with less than 5,500 in population.
The 2015 Walk Down Main in Platteville won honorable mention for best creative fundraising effort.
Wisconsin has 34 communities that participate in the Main Street program that was founded in 1987 as a way to revitalize and promote historic downtowns. Since its inception the program has been used in more than 60 communities around the state.