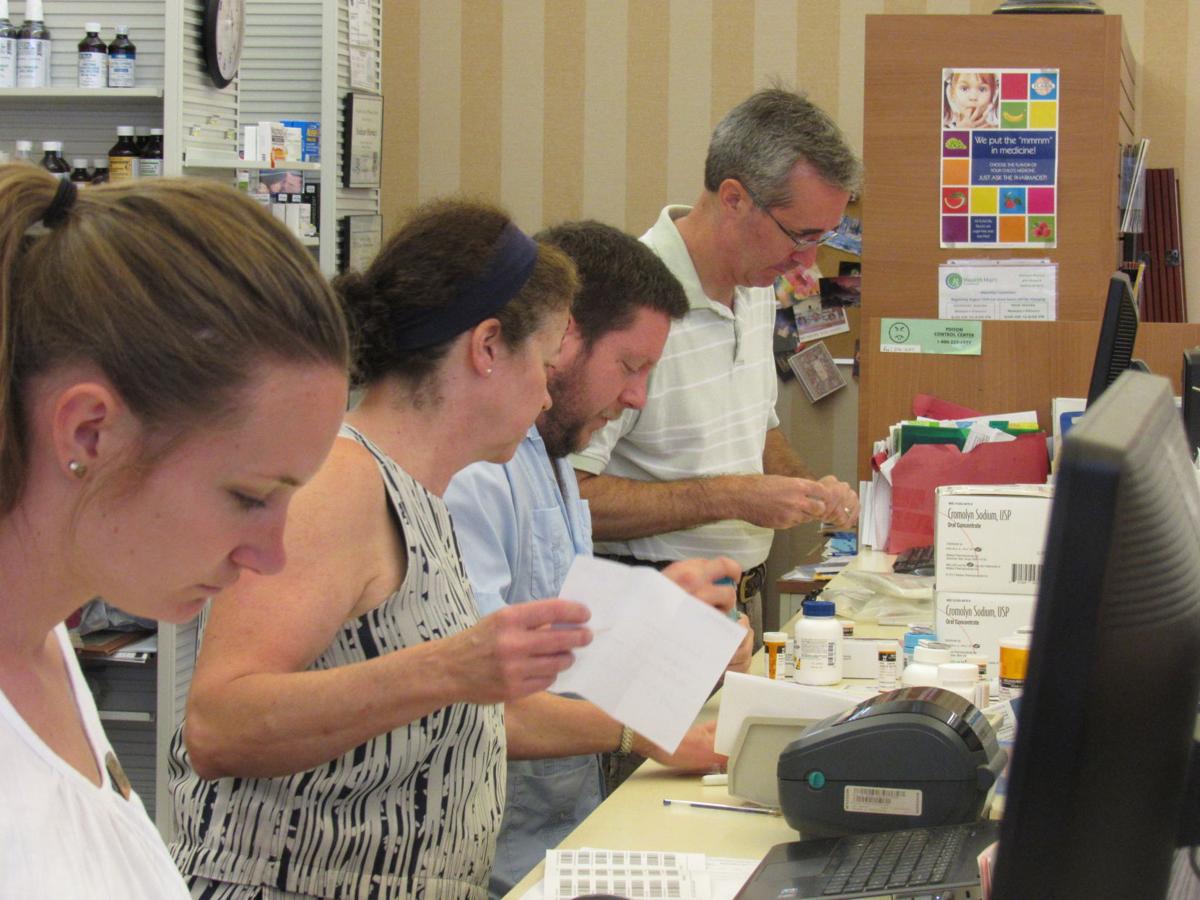 What was one of the oldest businesses at Hilldale Shopping Center has closed while, on Monroe Street, the city's oldest pharmacy continues to thrive with its owner looking to the future.
Edward's Salon, in Hilldale's lower level underneath Metcalfe's Market, closed its doors Tuesday after more than 50 years at the shopping center. Meanwhile, a centennial celebration for Neuhauser Pharmacy has turned into an event marking the business's 102nd anniversary after research revealed that the pharmacy opened, not in 1916, but in 1914.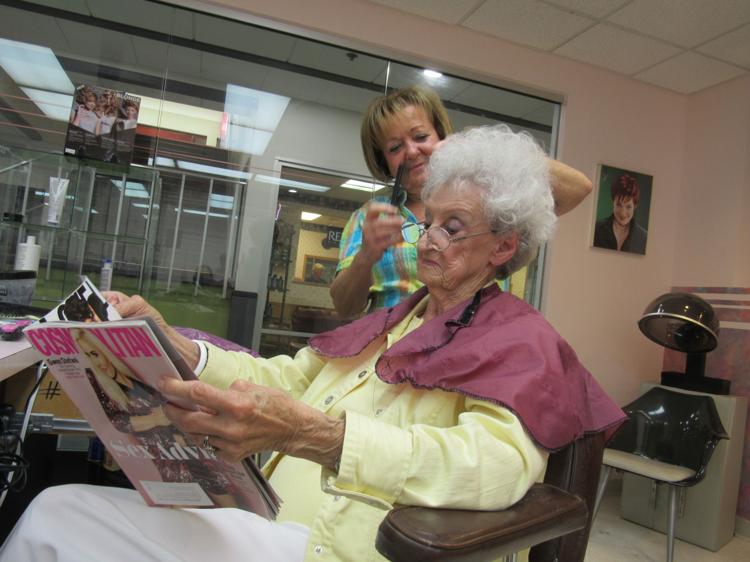 The two businesses are unrelated but help tell the story of Madison's ever evolving retail scene.
Edward's opened shortly after Hilldale was completed in the fall of 1962 and the property at the corner of Midvale Boulevard and University Avenue was considered the Far West Side. When Neuhauser (then the Wingra Park Menges Pharmacy) opened its doors, the business was known as "the pharmacy at the end of the (trolley) line," since many of the homes that now surround the business had not yet been constructed. At that time the Knickerbocker Ice Co. had storage houses on the shore of Lake Wingra, the Red Cross Springs Co. bottled soda and mineral water near what is now Wingra Park while the building that houses Edgewood High School would not be built until 1927.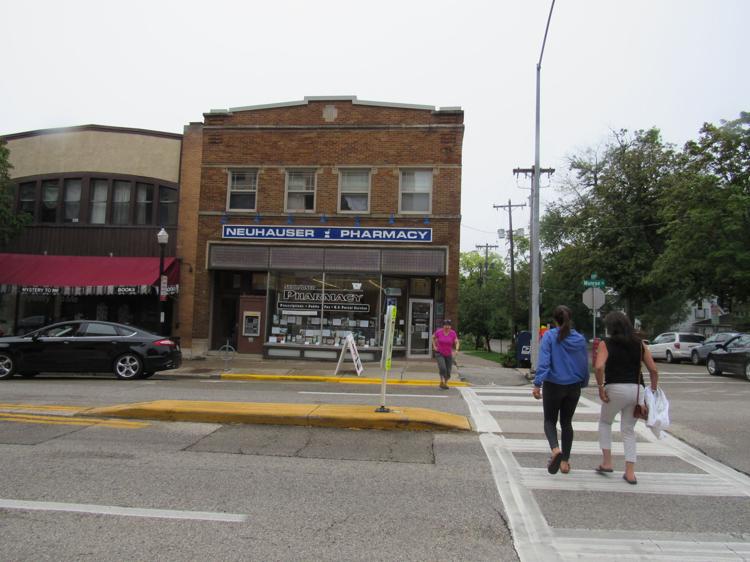 "The immense possibility of the large portion of the city for fine residences are being recognized and developed," according to a July 19, 1914, Wisconsin State Journal story on development of the city's west end. "A prediction has been made that in a few years the west end will house a good share of Madison's population. This isn't a wild prophesy for new houses are going up every day."
What was once farmland owned by UW-Madison was converted in the late 1950s and early 1960s into what is now University Hill Farms Neighborhood. One of the centerpieces of the nearly 500-acre development was the construction of the Hilldale Shopping Center on 33 acres of land. Work began in 1961 after years of unsuccessful court battles from private developers who contended that the state had no business competing against private development companies.
The shopping center opened in fall 1962, two years after Westgate Mall opened its doors at Whitney Way and Odana Road, and included a wide range of businesses.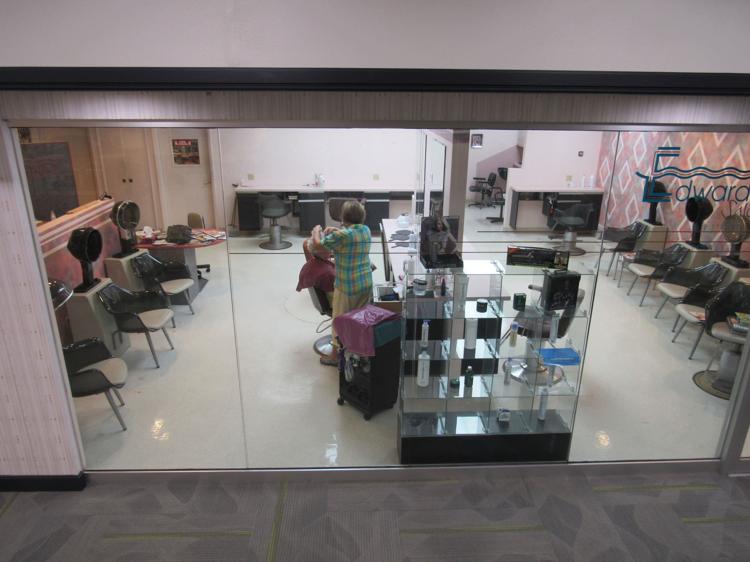 One of those was a beauty shop on the northwest side of the mall where, in 1965, Dian Baake accompanied a girlfriend for an interview for a beautician position at Edward's Hair Dressing Salon. The Milwaukee-based company had seven locations in the Milwaukee area and had opened its eighth shop near the Gimbel's store at Hilldale, that in the beginning, was an open-air mall.
Both women were students at a downtown cosmetology school but when Baake's girlfriend declined the job offer because it "was too far out from downtown," Baake, a Prairie du Chein native, was offered the position. Baake and a business partner, Kathy Raymond, purchased the shop from Edward Schaefer in 1975. Baake became sole owner about 10 years ago after Raymond retired. It's the only job Baake has ever held.
"I love the business," Baake said. "I love doing hair. There's so much satisfaction out of doing hair because it's instant gratification."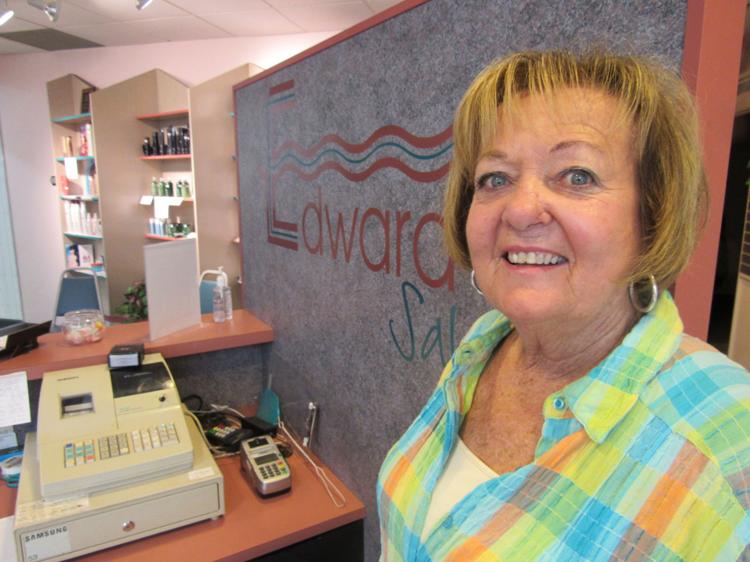 In the late 1990s, Baake said the business moved to the lower level of the shopping center and at one time had 12 people working out of the 1,700-square-foot shop. However, a $15 million renovation project completed in 2014 created an open-air corridor on the north end of the shopping center and reduced the visibility of the stairwell that leads to the lower level of the shopping center. The stairwell and elevator is cutoff from most of the foot traffic at the mall and must be accessed by going into Metcalfe's Market. The result has been fewer customers.
"It didn't help. Our business went way down and our business needs new customers," Baake said. "The whole thing has been negative for us. It's impacted our business tremendously. It's hard for people to find us."
You have free articles remaining.
Remarkably, Baake is not retiring. She will continue to cut hair on Tuesdays and Thursdays at The Gardens Independent Living Apartments, 602 N. Segoe Road. Her shop is open to residents and non-residents of the facility, which means she will be able to retain her clients from her Hilldale shop. She also owns a shop in the McKee Parks Apartments, 2931 Chapel Valley Road in Fitchburg, that is staffed by another employee and will be open Wednesdays, Thursdays and Saturdays.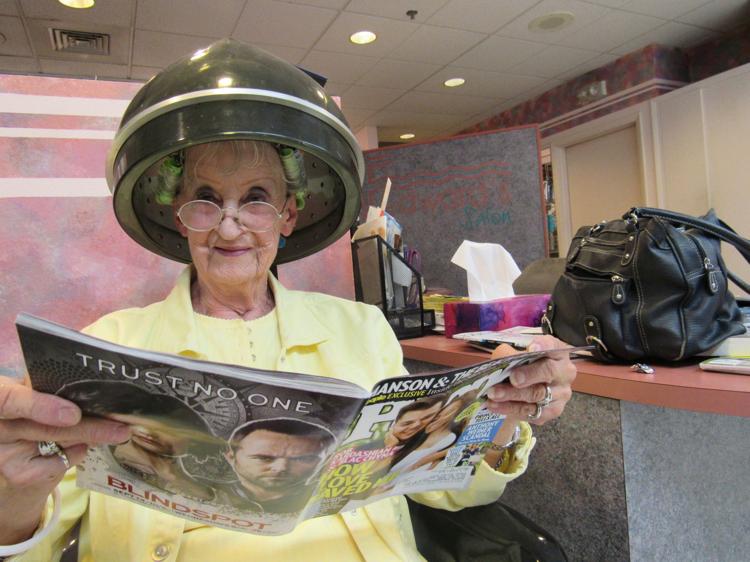 Baake's Hilldale shop, located across the hall from the Hilldale Barber Shop, was a throwback. Baake had no computer, website or email capability. While other shops use blow dryers and curling irons, Baake used roller sets and large hairdryers. One of her longtime customers, Nancy Klein, has been her receptionist for the past 16 years and was Baake's last customer at the Hilldale shop. She also was one of Baake's first customers back in the 1960s.
"It's a friendly place, or it was," Klein, 86, said, as Baake removed colored rollers from her fine white hair. "I feel bad for Dian. It's a big change."
When Adolph Menges was looking for a place to open his fourth pharmacy, he chose a location on the edge of the city. This was 11 years before Oscar Rennebohm opened his first pharmacy in 1925 and Mallat's opened its first store on State Street a year later. Walgreen's, founded in 1901 in Chicago, had less than 10 locations, none of them in Wisconsin.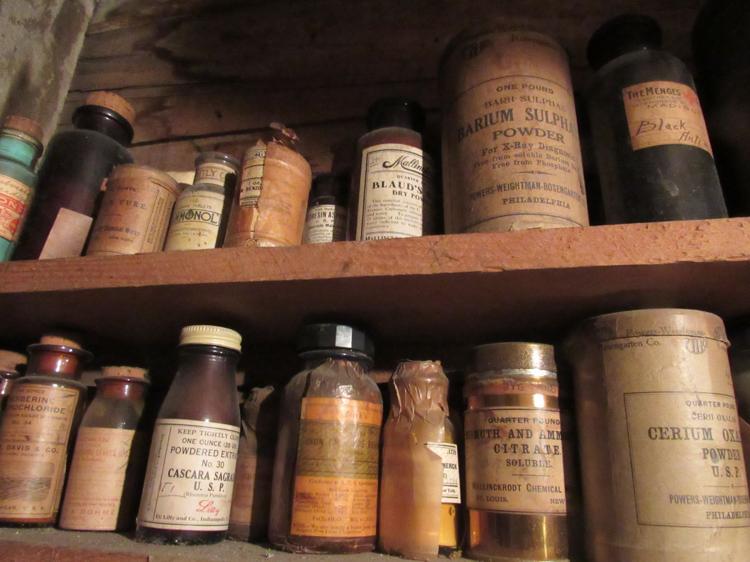 Rennebohms has disappeared, Mallatt's moved in 1941 from State Street to 3506 Monroe Street and has added four other locations. Walgreen's and CVS stores dot the landscape with grocery and department stores also offering pharmacy services and health care products.
Neuhauser has stayed true, in one spot and hasn't expanded to other locations, although the soda fountain was removed in the 1960s.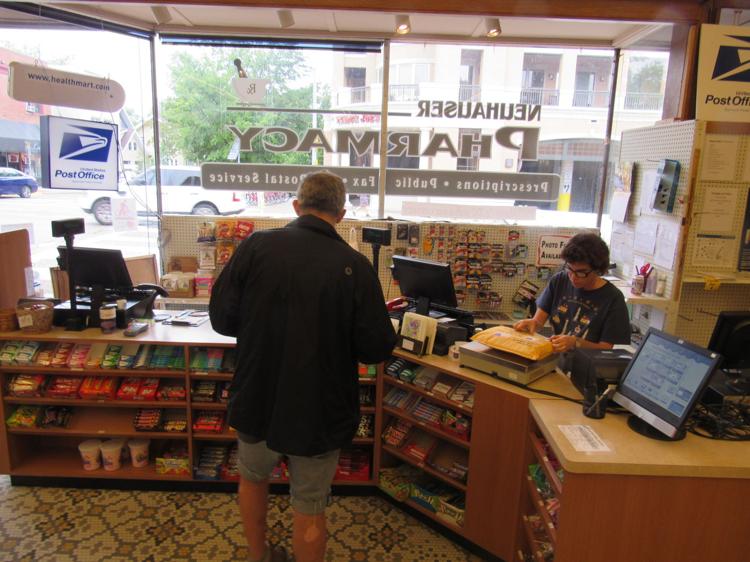 "It's a neighborhood pharmacy," said Peg Breuer, 55, who has worked at the pharmacy since 1987 and bought the business from Jim and Mary Neuhauser in 2001. "We have many loyal customers, some who have moved out of the neighborhood but still come back."
The Neuhausers bought the business in 1980 from Jack Werts who owned the pharmacy since 1962. Other owners included Allan Meenk from 1952 to 1962; Earl Dieter (1945 to 1952) and Herman Grimm, who managed the pharmacy since its opening in 1914 and bought the place in 1932.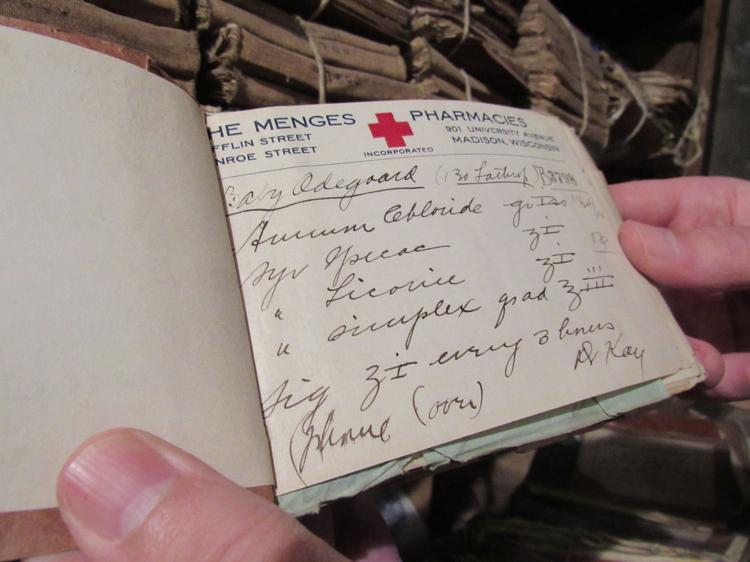 A historical display in the front window of the pharmacy went up last month after exhaustive research by employees Julia Barnes and Bill Bowen. Barnes also put together a 21-page booklet on the history of the business. Artifacts for the front window display came from the store's basement that is filled with dozens of old prescription bottles, cigar boxes and scores of prescription pads that go back to the pharmacy's opening.
"I can recognize some of the drugs that are written in here," said Bowen, a pharmacist at Neuhauser for the past nine years and a history buff. "As long as the store is open this is kind of a living museum. These have got to be some of the oldest prescriptions in town."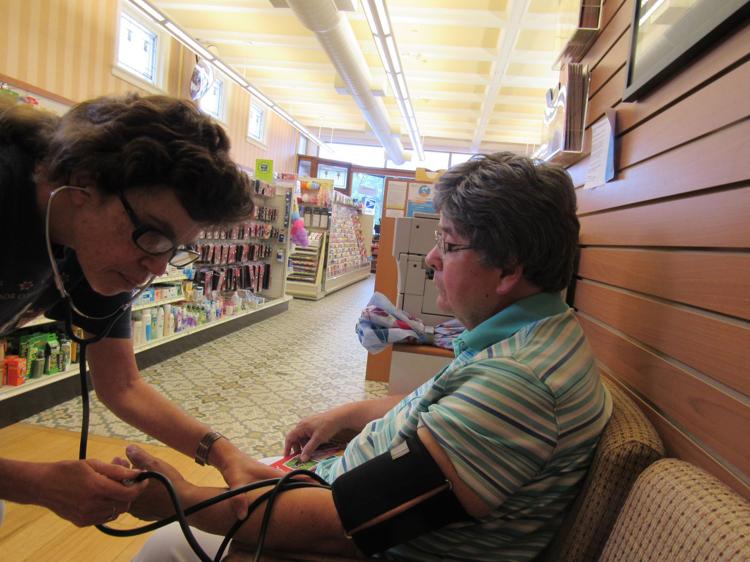 There is no drive-thru, but those who are homebound can have prescriptions delivered. The pharmacy, with 10 employees, sells health and beauty products, greeting cards, school supplies and is U.S. postal station. It also has a succession plan as Breuer's daughter, Maren Beckman, 23, is scheduled to graduate in 2018 from pharmacy school at Creighton University.
"She's knows what this is all about," Breuer said. "I'm not looking to retire anytime soon. I'm just one of those people that likes to work and I enjoy what I do."
Send retail-related tips and story ideas to badams @madison.com