An East Side maternity and early childhood store and resource center has new owners.
Sarah and Matt Smith have purchased the Happy Bambino, founded in 2004 by Alison Dodge and Lea Wolf. Sarah Smith is a former schoolteacher who also worked at the Aldo Leopold Nature Center and gave canoe and kayak lessons at Rutabaga Paddlesports. Her husband, Matt Smith, has a background in sales, marketing and management and owned and operated a mobile music service for over 10 years. The couple also has two daughters, ages 6 and 3.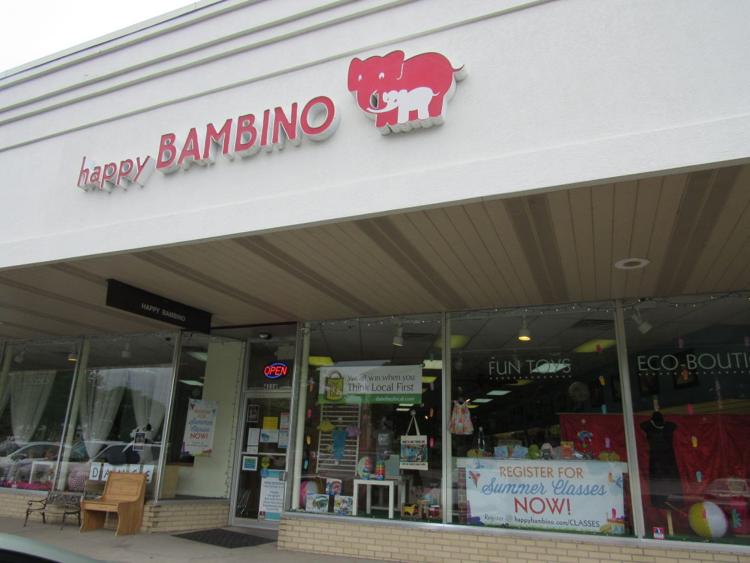 The Smiths took ownership of Happy Bambino in March.
"It's been a longstanding business in the Madison community, and having a background in education I was looking to continue in an education path," Sarah Smith said. "I like being able to educate new parents and help them on that new journey, and I like the sense of community this provides."
The 4,000-square-foot store, located between Manhattan Hair Designs and Madison Craft & Gift Shop in the Lake Edge Shopping Center, 4116 Monona Drive, is both a retail store and resource center for new and expectant families and has two dance studios and a small classroom. These are used for birthing classes and other education classes that can include yoga for mom and baby, children's dance, breast feeding, newborn care, co-parenting and a Wednesday dad's group.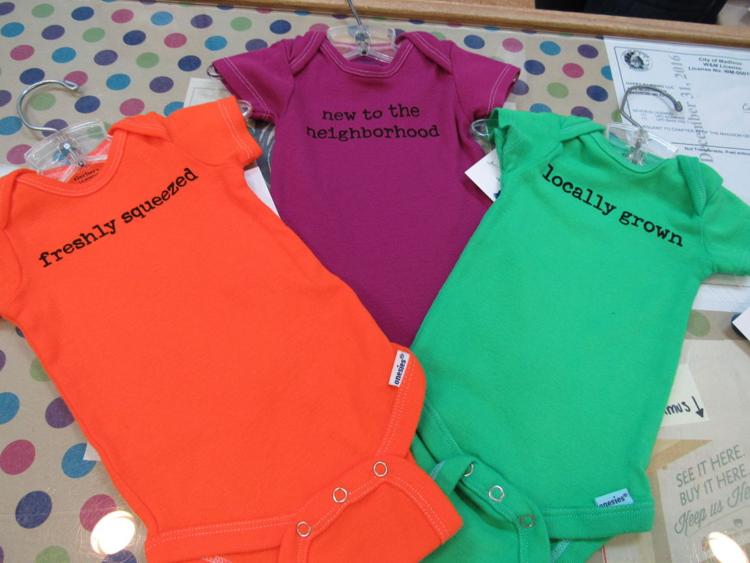 The business sells gently used clothing in sizes ranging from newborns to age 6 and gently used maternity wear plus some new clothing, including onesies by local clothier Maureen O'Grady, owner of Mojowear. The Happy Bambino was originally located on Atwood Avenue but moved to Monona Drive in January 2010. It now employs about 10 people, but no major changes are planned, according to Sarah Smith.
"We're trying to keep things pretty much in place to the way the previous owners had it," Smith said. "It's just the perfect location for us. Even though we're on the East Side we get business from the West Side."
Nail shop opens at Hilldale
Shine, a new nail boutique, has opened at the Hilldale Shopping Center.
You have free articles remaining.
Register for more free articles
Stay logged in to skip the surveys
The architect-designed beauty parlor is located adjacent to Lush in Hilldale's new west plaza and offers "full nail services to invigorate and restore the health and beauty of your nails," said owner Jason Nyugen of Madison.
Salon services include therapeutic hand treatments and conditioning, nail repair and sculpting, nail enhancements, color polishes, manicures, pedicures, paraffin treatments, and detox foot massages. The salon also plans to incorporate online booking and smartphone charging stations for clients.
Wollersheim to release new brandies
Just in time for Father's Day, Wollersheim Distillery, located on the grounds of the Wollersheim Winery near Prairie du Sac, will celebrate the release of two brandies next Friday and Saturday (June 17-18).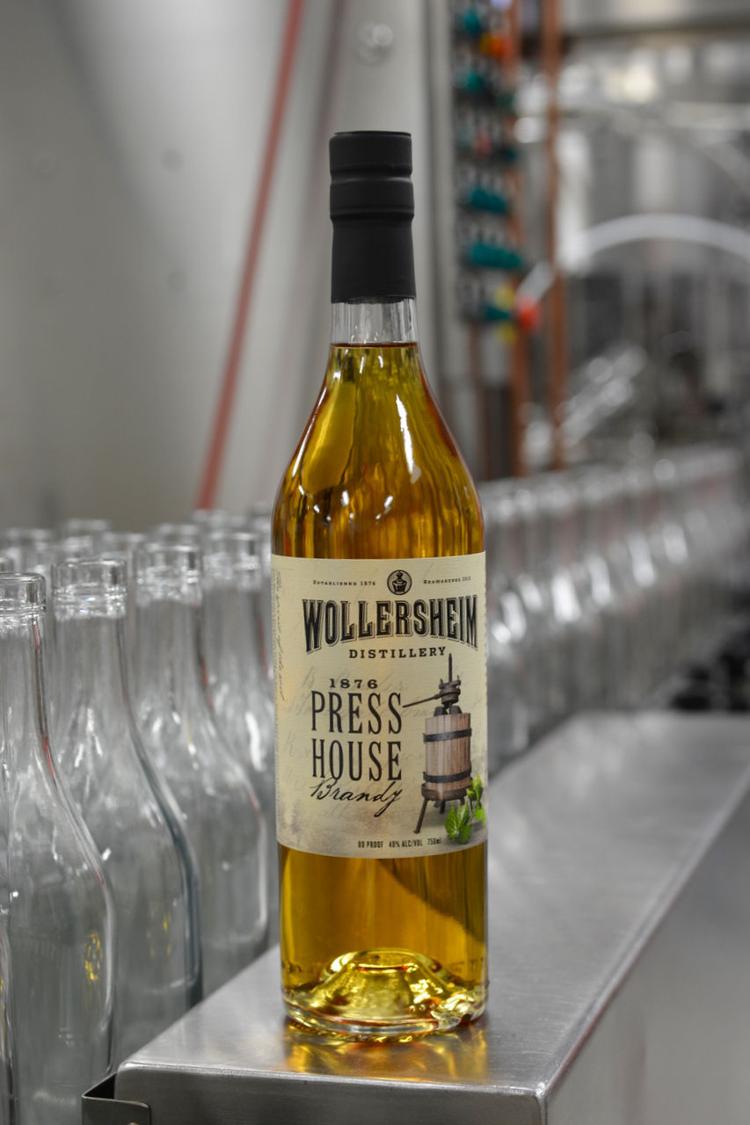 The all-Wisconsin Coquard Brandy No. 4, the fourth batch in the line, features a newly-designed label, while 1876 Press House Brandy is named for the year brandy was first made on the property and for what the historic winery building was called 100 years ago.
The brandy release celebration will feature self-guided tours through the stillhouse and grain fermentation room, along with complimentary tastes of both brandies and Garden Gate Gin. On Saturday, additional activities will include music from Derek Pritzl and the Gamble.
Spending on graduates up
With graduation parties in full swing, it looks like the gifts graduates receive will be worth a little more than those given to graduates last spring.
According to National Retail Federation's 2016 Graduation Spending Survey conducted by Prosper Insights and Analytics, the average person buying graduation gifts will spend $106, up 3.9 percent from last year for a total of $5.4 billion, an all-time high in the survey's 10-year history. The average shopper is buying for two graduates, however, so each recipient can expect only about half that amount, according to the report.
Cash is the most popular gift, given by 56 percent of shoppers followed by greeting cards (39 percent), gift cards (31 percent), clothing (14 percent) and electronics (11 percent).
The biggest spending comes from those between 45 and 54, at $121 on average, compared with $78 for 18- to 24-year-olds and $106 for those 65 and over.