Glassware sales have slowed in recent years at Fanny Garver Gallery, 230 State St. The gallery, scheduled to close in February, is the last art gallery on State Street.
Another longtime business is leaving State Street and its departure in February will mark the end of another retail genre on the iconic street.
Fanny Garver, who owned and operated Fanny Garver Gallery at 230 S. State St. since 1975 with her husband, John, has announced she will close the business located across the street from the Overture Center.
Garver, 87, said the death of her husband in April after 67 years of marriage, led to the decision. Her son, Jack, who has been in the business for more than 30 years, said he will open his own art gallery in April in a smaller space at 18 S. Bedford St.
"It's been a wonderful family business, but with the loss of John I've decided that it's time to fully retire," Fanny Garver said, in a statement. "We're in negotiations with several wonderful businesses to take over the gallery space, and I'm excited to give some new entrepreneur the chance to open a business in that beautiful building."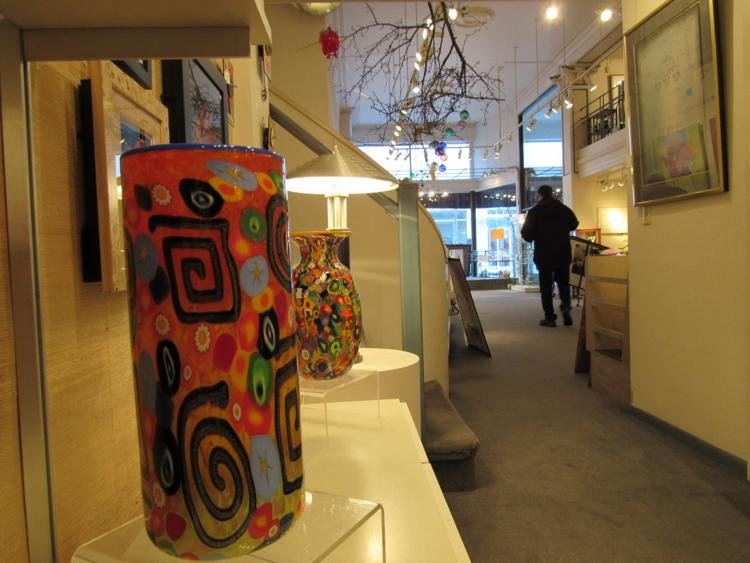 Garver, a Racine native, and her late husband, John, a Rockford, Illinois, native and a former biochemistry professor at UW-Madison, purchased a gallery on lower State Street in 1972. Three years later, they bought and remodeled the former Rentschler Floral building into two separate retail spaces.
The 2,500-square-foot gallery is spread over two floors of the building, constructed in 1925. Next door to the gallery is a 1,000-square-foot space that is home to the gift shop Little Luxuries while the third floor holds the offices for Children's Theater of Madison.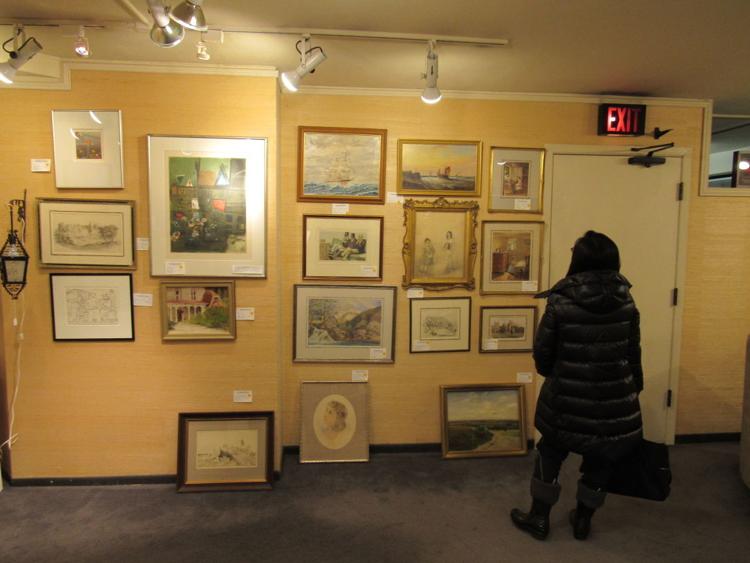 Fanny Garver is the last art gallery on State Street and joins a growing list of longtime businesses that have left the street.
In September, Steep & Brew, one of the oldest coffee shops on State Street, closed. Mark Ballering, who founded the coffee company in 1979, sold the building at 544 State St. to a developer. The business started on Williamson Street and moved in 1982 to a 250-square-foot space in the 100 block of State Street before moving in 1983 to the 500 block of State Street.
College Barber Shop, a fixture since the 1920s in the 600 block of State, closed in 2014 while three longtime businesses pulled stakes from the street in 2013.
Yellow Jersey, founded in 1971, moved its bike shop to the village of Arlington, in southern Columbia County, to concentrate on Internet sales. The business was the last full-service bike shop on State Street. Also that year, Gino Gargano announced he was retiring and, after 50 years, closing his Gino's Restaurant at 540 State St. while Alan Ajaya, owner of Shakti, a metaphysical book store that sold music, jewelry, statues and tarot cards, closed his State Street store after more than 40 years.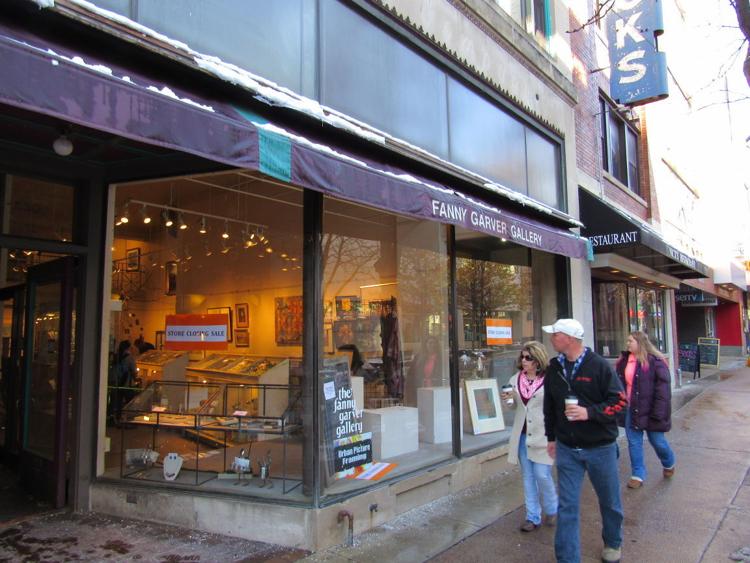 The Fanny Garver Gallery features a strong mix of art mediums. Paintings from Wisconsin artists like Gregg Kreutz, Mark Arnold, Elizabeth Ivers and Rita Crooks are featured. The shop also includes glass work, mirrors, sculptures, jewelry and fabrics. But Jack Garver, 64, said when he opens his new gallery he will focus primarily on paintings and other framed artwork with 70 to 80 percent of his sales coming from customers around the country via the Internet.
His new gallery location will be smaller, cost about 20 percent of what the rent would be on State Street and has a rooftop garden for special events.
"It's the right size and it's the right price, but I'll miss State Street a lot," Jack Garver said. State Street is "always evolving, but I wish we had more retail down here."
Push is on for local holiday spending: Dane County Executive Joe Parisi and leaders of Dane Buy Local are urging holiday shoppers to spend more at locally owned businesses.
You have free articles remaining.
November marks the launch of Shift Your Shopping, a program that encourages purchases from local independent businesses during the holiday season. According to studies, dollars shifted to locally owned, independent businesses generate more economic benefit in local communities than money spent at national chain outlets.
Dane Buy Local has even added a "shop online" function to its website that has more than 800 business members.
"We're asking community residents to shift your purchases of food, cards, gifts, flowers and other holiday items to where it matters most, to your friends and neighbors at locally owned businesses," said Colin Murray, Dane Buy Local executive director.
From 2013 to 2014, independent businesses located within cities with active "buy local" campaigns saw an increase of 9.3 percent in sales compared to 4.9 percent for those elsewhere. In Dane County, independent businesses reported a 10.7 percent increase in revenue, according to the Institute for Local Self-Reliance and the Advocates for Independent Business.
Monroe Street Christmas Walk set: Monroe Street merchants will hold the 36th annual Monroe Street Christmas Walk from noon to 4 p.m. Dec. 6.
The event will take place in the 1700, 1800 and 1900 blocks of Monroe Street and feature carolers, refreshments at participating businesses and special activities.
Think nature for Christmas: For a unique Christmas shopping experience and a chance to see the last stragglers of the fall migration at Horicon Marsh, head to Marsh Haven Nature Center on Saturday and Sunday for its annual Christmas event.
The Holiday Nature Art Craft Show includes cement leaves and botanical stepping stones, framed wildlife photography, knitted and needle felted items, jewelry, basketry, hand-painted signs, herbal gifts, painted porcelain, and pine-cone and wood-slice decorations. The event, from 9 a.m. to 4 p.m. both days, will include horse-drawn wagon rides and hiking through Marsh Haven's prairie.
Marsh Haven Nature Center is located at W10145 Highway 49, three miles east of Waupun.
Stoughton Victorian Christmas: Stoughton will celebrate its 22nd annual Victorian Holiday Weekend with events on Friday, Saturday and Sunday, all designed to highlight the shopping options in the city's historic downtown.
They include horse-drawn carriage rides, a Santa's workshop, an illuminated fire truck parade, performances of "A Christmas Carol," an arts and crafts show, breakfast with Santa and the "Dickens of a Run & Walk."
Verona to light tree: The Verona Senior Center, 108 Paoli St., will host a community meal and light its Christmas tree on Friday.
The event, from 5-6:25 p.m., will include chili and hot dogs from the Verona Fire Department, apple cider from the Verona Chamber of Commerce and cookies and bars provided by members of the Senior Center. The event is free but donations are suggested.
Think safety and security when shopping: Now that the holiday shopping season is in full swing, Madison police have issued safety tips.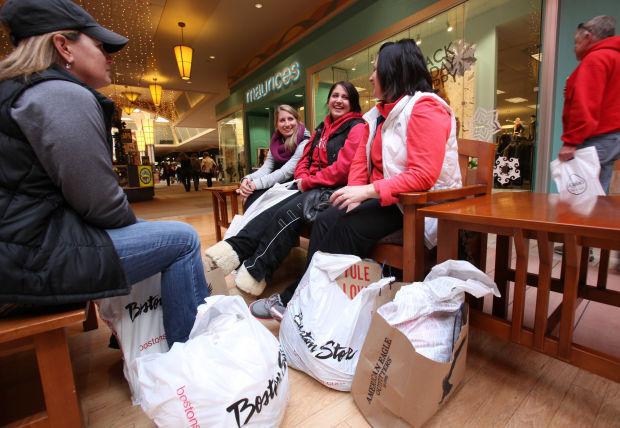 They ask that you be aware of your surroundings, don't expose cash or credit cards before or past the point of purchase and to not set your wallet down on the counter since many people leave their wallets at the register.
Other reminders include putting purchased items into unmarked shopping bags so you don't advertise expensive items and keeping purchases out of sight when stored in a vehicle like in a trunk, seat storage compartment or under a blanket. When out at night, park in well-lit areas and keep your phone in your pocket or somewhere that if your purse is stolen you can still call for help.
Send retail-related tips and story ideas to badams@madison.com or call Barry Adams at 608-252-6148.