When one of the largest grocery companies in the country purchased Wisconsin-based Roundy's, it was unclear what it would mean for the 120-plus Copps and Pick 'n Save stores around the state.
Now, 10 months after the close of the $800 million deal we're getting a better idea of Kroger's strategy, but plenty of unanswered questions remain.
All but two of the seven Madison-area Copps stores were converted to Pick 'n Save stores last week. The stores at 1312 S. Park St. and 620 S. Whitney Way were still under the Copps banner late last week, but the Whitney Way store had new grocery carts bearing the Pick 'n Save brand.
Roundy's would not comment on the future of the two Madison Copps stores or the seven other remaining stores around the state, in Antigo, Manitowoc, Phillips, Plover, Stevens Point, Wautoma and Wisconsin Rapids.
"Our store planning team is busy with the current Copps conversions in the Madison market," Jim Hyland, Roundy's vice president of communications wrote in an e-mail last week. "They will review customer reaction to the banner change and decide on further Copps store conversions in both the Madison market and for the remaining Copps stores in the state."
Dane County now has 12 Pick 'n Save stores. Hyland declined to say if the company had plans to close any stores in the Madison area.
Roundy's, based in Milwaukee and now operating as a Kroger subsidiary, also has a Metro Market at 6010 Cottage Grove Road.
Over the summer, seven Copps stores in the Green Bay and Appleton area were converted to Pick 'n Saves, a brand now with 101 locations in Wisconsin.
In the case of the newly branded stores in the Green Bay and Appleton area, the overhaul of the Copps stores included new flooring, lighting and display cases; an updated layout, and new labeling for organic, vegan and gluten-free items, the Green Bay Press-Gazette reported.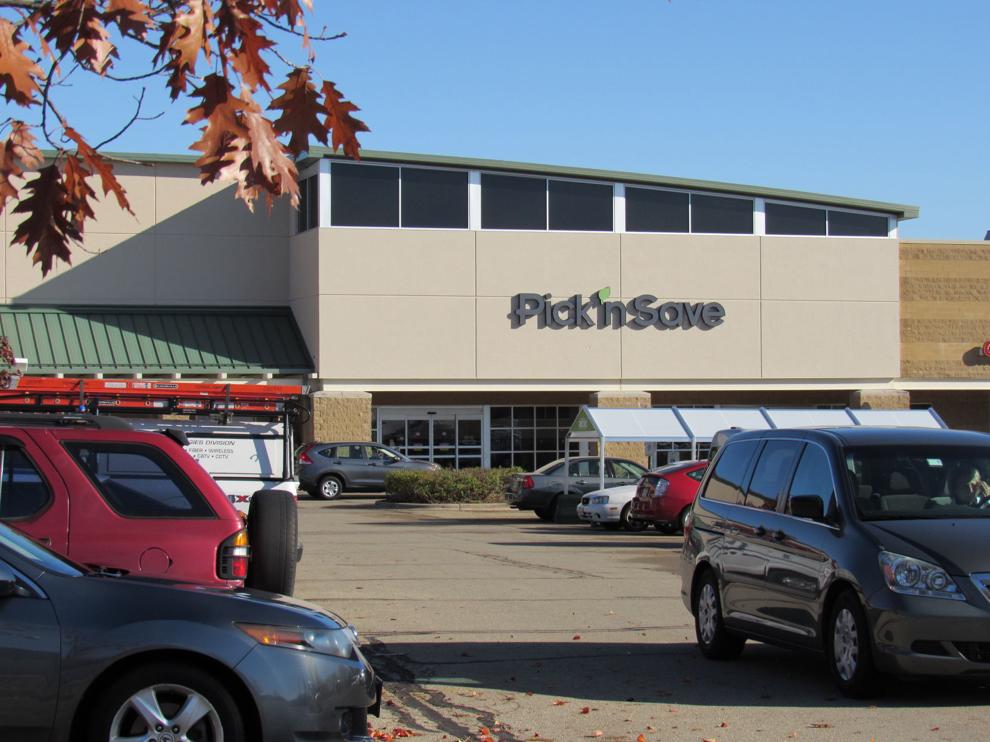 At the Middleton Pick 'n Save, a gelato and smoothie bar is being built in a space that had previously had a bank near the store's north entrance. In Fitchburg, the store has been redesigned with lower shelving in the soda aisle and a revamped produce section.
"Our objective in renaming these Copps stores under the Pick 'n Save banner is to simplify our business," Hyland wrote. "We are unifying these banners under the Pick 'n Save brand to improve efficiency, value and consistency for the benefit of our customers in the Madison market."
Madison is considered one of the most competitive grocery markets in the Midwest and one that has experienced continuous change. Competitors include Hy-Vee, Woodman's Markets, Metcalfe's Markets, Sam's Club, Costco, Target and Wal-Mart stores in Madison, Monona, Stoughton and Sun Prairie that all sell groceries.
In addition, Willy Street Co-op has more than 33,000 members and three locations, while Onalaska-based Festival Foods entered the market earlier this year on East Washington Avenue and is eyeing more locations. Other players include Aldi, Whole Foods, Trader Joe's, Jenifer Street Market, Regent Market Co-op and Miller & Sons in Verona and Mount Horeb.
The conversion of some Copps stores to Pick 'n Save banners in the Madison area means not only updated stores but more offerings.
"When shoppers come and visit the updated store, they will find an increased number of organic, natural and gluten-free offerings, new private-label brands offered across the store and remodeled stores providing a more enjoyable shopping experience," Hyland wrote.
Kroger employs nearly 400,000 people, has annual sales of more than $108 billion and brings deep pockets for improvement and expansion.
Roundy's, founded in 1872 in Milwaukee, has nearly $4 billion in sales and employs more than 22,000 people. It has steadily grown in recent years. In 2001, Roundy's purchased 22 stores from Stevens Point-based Copps Corp., with that label ultimately becoming one of the main grocery brands in the Madison market.
The company expanded into the Illinois market in 2013, with the purchase of 11 Dominick's stores that were converted to Mariano's markets.
Mount Horeb winery prepares to move
The majority of the new Fisher King Winery in Verona is financed, but in an effort to avoid losing more equity in his project, owner Alwyn Fitzgerald has launched a Kickstarter campaign to fund some of the costs of the $250,000-plus project.
The winery, which opened in 2011 in downtown Mount Horeb and in 2015 was named the Wisconsin Winery of the Year, is scheduled to close later this month and open in December in a 7,000-square-foot space in the Liberty Business Park at the corner of highways M and PB.
Fitzgerald has a list of projects that total about $25,000 that are not part of his financing package and include things like painting, a larger wine bar, the relocation and expansion of a wine tank chilling system and the construction of a patio.
Fitzgerald is hoping to raise $15,000 through the all-or-nothing campaign that closes Nov. 18. As of last week, pledges were at about $2,000.
"For me, I don't want to sell equity in the winery anymore. Maybe in the future, but I've already had three equity rounds," Fitzgerald said. "I've already diluted my position as far as I wanted to go."
The facility will double the size of the Mount Horeb location and include a separate event space, catering kitchen and outdoor patio. Neighbors will include Sugar River Pizza Co., Wisconsin Brewing Co. and, by next year, a 160-room Hyatt Hotel and Wicked Jezebel Bootleg Distillery.
Far West Side mixed-use development proposal draws a crowd
About 65 people filled a small ballroom at the Radisson Hotel on Monday to get a closer look and hear from the developer of a project that would transform a corner near West Towne Mall.
The Livesey Co.'s five-phase, multiyear plan could lead to 17 buildings on the property bounded by South Gammon Road, Mineral Point Road, Tree Lane and the Tamarack Condominiums. The main existing building on the site was most recently home to the Madison Area Technical College West Campus and earlier, the corporate headquarters for Famous Footwear.
The estimated $50 million first phase of the development called West Place would construct five buildings clustered on the corner of Gammon and Mineral Point roads and include 106 apartments, nearly 50,500 square feet of retail space and about 23,000 square feet of office space.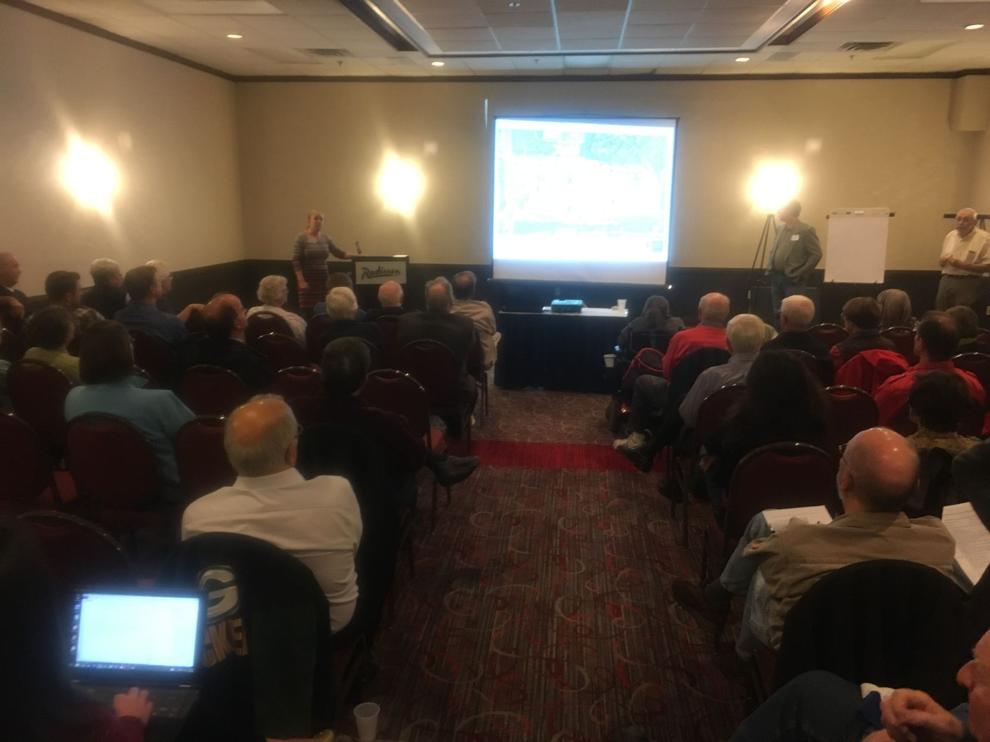 Melissa Huggins, a Livesey planning consultant from Madison-based Urban Assets, told the gathering that if the project can make its way through the city approval process by March, demolition could begin in the spring, construction start in the fall and be finished in time for the 2018 holiday shopping season.
Concerns from neighbors of the project, many of whom live in the nearby condominiums, include location of loading docks, stormwater control, traffic, the use of tax increment financing, density and the height of the buildings, some of which could reach six stories.
Greg Mickells is the city's library director but was at the meeting because he lives along Westfield Road in the Tamarack Condominiums. He's hopeful the development doesn't become inundated with national chains, instead bringing a modern character that will make the property a draw like Hilldale Shopping Center, Atwood Avenue and Monroe Street.
"Those are place-makers. You want to go there," Mickells said. "It's active, it has a variety of things you could be engaged in. I like the idea that they were talking about programming some of the space to have small concerts, markets, some art exhibits, something for me that would be walkable and engaging."
Livesey is one of Dane County's largest developers and is behind Discovery Springs in Middleton. The development, at the Beltline and University Avenue, is filled with national chains and anchored by a 153,000-square-foot Costco that opened in 2008. Recent additions to the development include the corporate headquarters for Spectrum Brands, Fiskars and Mead & Hunt.
John K. Livesey said the challenge for a development is finding the right mix of retailers and companies that have the financial backing to afford space in a new project. But he wants local businesses to be a key part of the development.
"I promise you I'm going to do my best," Livesey told the crowd. "If you don't have a more eclectic mix in there, a lot of the coolness goes away."
Send retail-related tips and story ideas to badams@madison.com or call Barry Adams at 608-252-6148.