When Gail Ambrosius opened her chocolate shop in 2004, she wasn't sure how many people would visit her 600-square-foot space at Main and First streets.
Any worries she had quickly faded as her business moved in 2006 into a 2,000-square-foot space at 2086 Atwood Ave. And now Ambrosius, 56, is planning another move into yet another larger space.
Ambrosius will be the ground-floor tenant of a mixed-use building planned by developer Joe Krupp and located across the street from her shop and next door to Monty's Blue Plate Diner. Construction isn't scheduled for completion until spring 2017, which means two more cramped Christmas seasons in her existing space, where she has a portable PODS storage unit in the back parking lot and must rent another off-site storage locker to store boxes and shipping material.
"It's a monthly expense so it's like my rent is higher because of those things," Ambrosius said. "We've got boxes everywhere."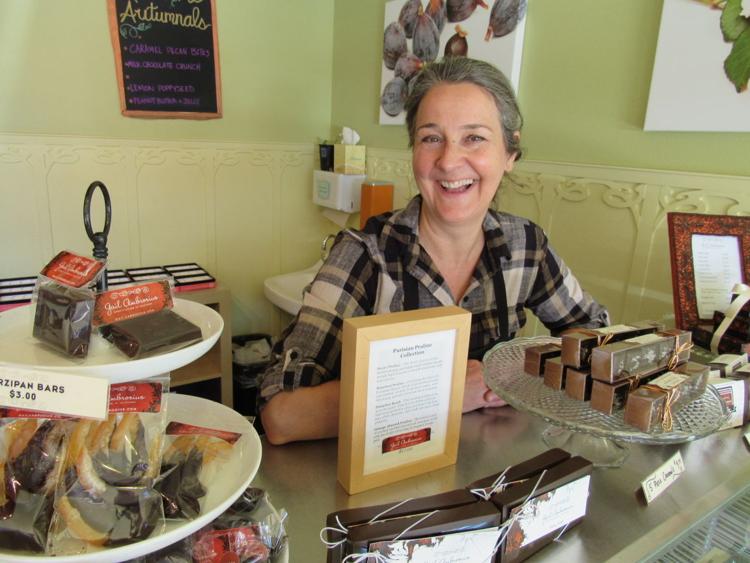 The 3,300-square-foot space in the new building will also allow Ambrosius to have more space for customers to pursue her chocolates, add more tables for coffee and hot chocolate, and allow for a more streamlined production process. Other improvements include a break room for her 12 employees, separate offices for her and her son, Isaac May, the business' general manager, and a "cave" that is three times bigger to store finished chocolates, which are kept at 60 degrees.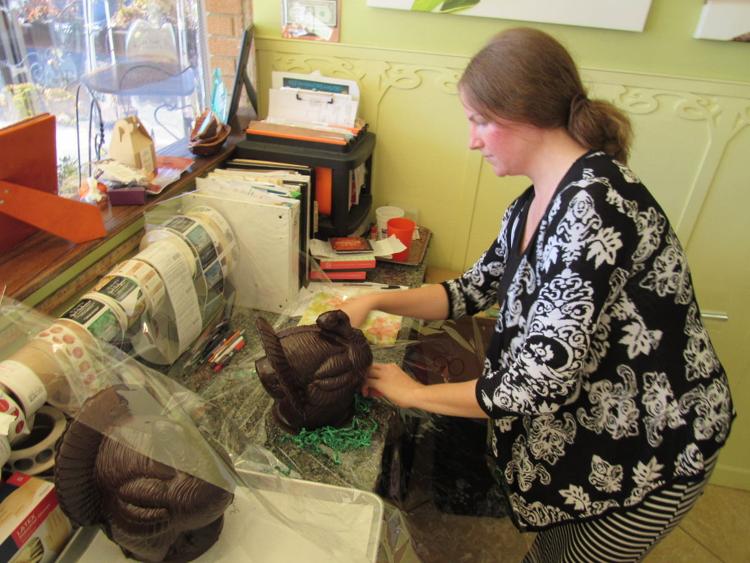 Ambrosius uses seven tons of chocolate a year, more than half from Colombia and the rest from Venezuela, Peru, Ecuador and other chocolate-centric countries.
About 60 percent of her sales are at the store, 30 percent wholesale and 10 percent from online orders.
"I've been looking for five years," Ambrosius said of her quest for a larger space. "I really wanted to stay in the neighborhood, but there just isn't a whole lot out there for a business my size. I've heard that from a lot of business owners that it's just a challenge. I think my patience has finally paid off."
The new development with 30 apartments will be similar to another $5 million project recently completed by Krupp a block away at Atwood Avenue and Dunning Street.
That development includes 3,000 square feet of commercial space and in a few weeks will be home to the seventh Barrique's coffee shop for the Madison-based company.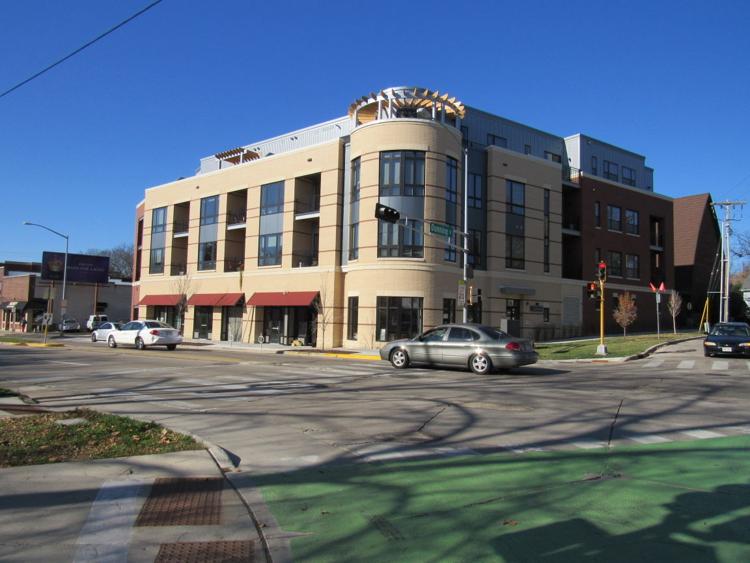 But more retail space is on the way in other similar projects around the city.
The former Lane's Bakery site at 444 S. Park St. is getting a $5 million, five-story, 40-unit apartment building with Rockhound Brewing Co. occupying the 4,000 square feet of space on the ground floor.
Across the street, at 502 S. Park St., The Ideal has 57 apartments on four floors, with 5,025 square feet of retail space on the first floor occupied by CrossFit Big Dane gym and Dog Haus University, scheduled to open next month for its second city location.
You have free articles remaining.
Thanks for visiting our newly updated site!
njoy unlimited articles FREE for a limited time by signing up or logging in. No credit card required.
Three other South Park Street projects are also being planned.
T. Wall Properties has proposed a six-story, 186-unit housing complex on the triangular property at South Park Street and Fish Hatchery Road with 13,156 square feet of commercial space while at 1202 S. Park St., a demolition permit has been requested to ready the property for redevelopment but no plans have been announced.
One of the most ambitious projects is a $20 million development with 135 mostly low-cost apartment units in the 800 block of South Park Street. The project, proposed by JT Klein, would include 2,000 square feet of retail but require the demolition of the now-closed Madison Church Supply building at 820 S. Park St. and the removal of eight homes on the block, three of which would be moved to other neighborhood sites.
At 1906 Monroe St., a 12,000-square-foot, four-story building will replace a home that had been converted to office space.
The new building, called The Green, would include about 6,400 square feet of commercial space for the Knight Foundation, The Fit gym, and a butcher and bakery shop with a lunch counter.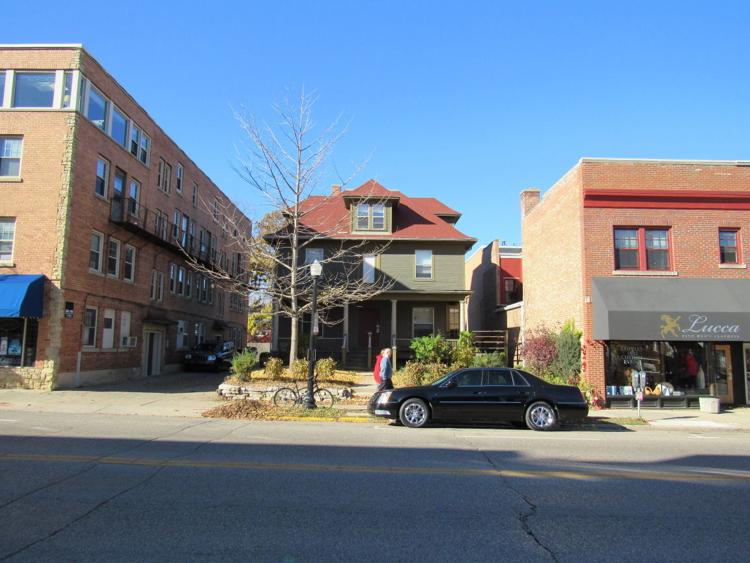 Farther west on the street, Patrick Corcoran is building a 35,800-square-foot building with underground parking, 19 apartments and 2,000 square feet of commercial space at Glenway and Monroe streets.
Of course, there are others around the city including the opening early next year of the 57,000-square-foot Festival Foods store in the 800 block of East Washington Avenue and located on the ground floor of the $65 million, 14-story Galaxy building. The project is next door to the 12-story Constellation that includes a coffee shop, bar and restaurant. In addition, Stone House Development has submitted plans with the city for a 10-story building that would include 200 apartments and more than 12,000 square feet of retail space on the former Madison Dairy Produce Co. site, 1000 E. Washington Ave.
Holiday hiring woes: Need a job? With one of the lowest unemployment rates in the state and the continued growth of new stores and restaurants, filling job positions in the Madison area hasn't been easy for many employers as the holiday season approaches and the need for workers increases.
Nicole Sjogren, marketing director for Greenway Station in Middleton, said retailers and restaurants at her shopping center have more than 120 open positions, the majority of which are long-term, not just seasonal jobs.
"We have so many new stores and restaurants looking for large staffs," Sjogren said. "People are being very picky about where they want to work."
Of course, Greenway Station isn't alone in its need for employees, but it was Sjogren who reached out last week with a phone call to highlight the problem.
In addition, other new retailers in the immediate area have added to the concern with the recent openings of a Mattress Firm, Five Guys Burgers and Fries, Dickey's BBQ and World of Beer.
It has Sjogren running Facebook campaigns and reaching out in other ways to try to attract prospective employees to apply to her tenants.
"They're all able to function. They're just looking at different options," Sjogren said. "Many of our retailers and restaurants that have multiple locations across the Madison market are struggling to find employees in all locations."
Downtown Madison gift certificates for sale: Gift cards, prolific during the holidays, are a quick and simple way to check a name off your list. For those who frequent Downtown or those who need to be introduced to the growing retail and dining area, the Madison Central Business Improvement District is selling gift certificates that can be used at more than 175 shops, restaurants, galleries, museums, cafes and night spots.
They are also available at the Overture Center Ticket Office, 201 State St., or the University Book Store, 711 State St. To order by phone, call (608) 512-1341.