The East Washington Avenue corridor between the State Capitol and First Street is home to two major apartment buildings, restaurants and other proposals that call for business incubators, more housing and a public market.
A brew pub could also be in the mix and be located in the same building as Bos Meadery. (See the Executive Q&A feature above with founder Colleen Bos.)
The city's Plan Commission on Monday will review a proposal that calls for a 3,900-square-foot brewery and tasting room at 849 E. Washington Ave. The more than $500,000 plan for Fool's Cap Brewery would include seating for 150 to 170 people and a brewing system capable of making 3.5 barrels per batch. A kitchen is not part of the project, but locally sourced cheese, chocolate and other easy-to-serve foods would be offered, said Lance McNaughton, one of the project's partners and brewing company president.
If the project is approved, McNaughton, a Madison native and attorney, said he would like to be open by this fall.
"The space is set up relatively well," McNaughton said. "It's got the character we're looking for and it's absolutely conducive to a small-scale brewing operation. We've had this general area in mind for a couple of years."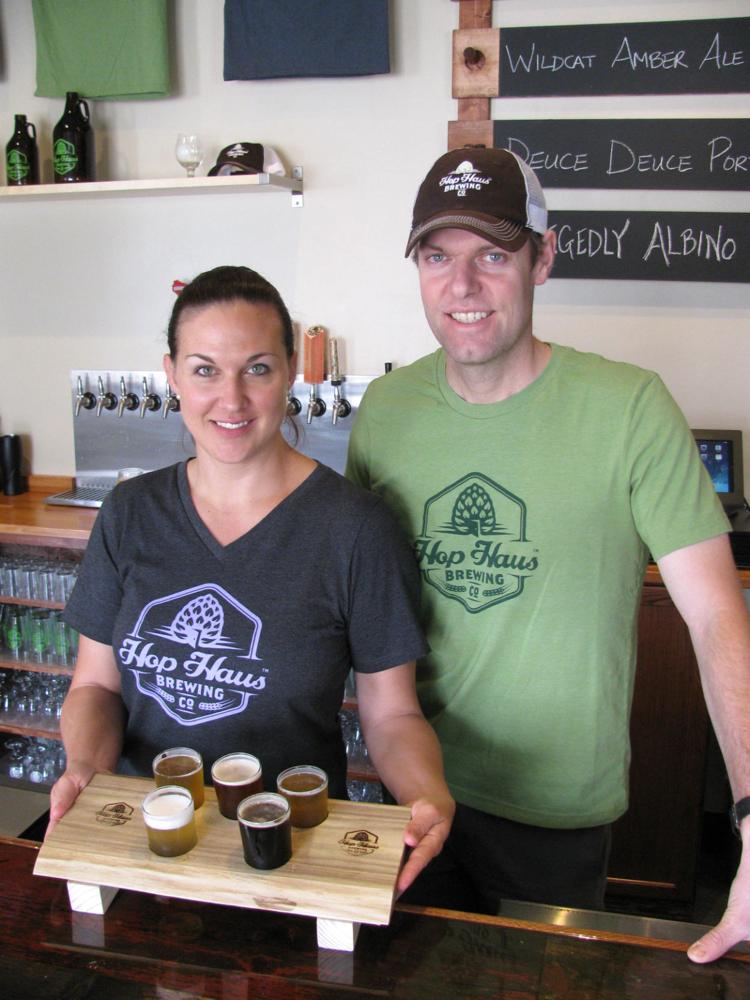 The proposal would be another addition to the area's growing craft beer scene that has shown few signs of slowing. New facilities in recent months include Alt Brew, a gluten-free beer maker at 1808 Wright St., Octopi Brewing Co. in Waunakee, Parched Eagle Brew Pub on Highway M in the town of Westport, Hop Haus Brewing Co. in Verona and Hop Garden tap room in Paoli.
In addition, Lone Girl Brewing Co. is building a brew pub in downtown Waunakee, and the former Lane Bakery site on Park Street in Madison will soon be home to Rockhound Brewing Co. On Regent Street, Rod Ripley, owner of Lucky's Bar & Grille, has announced a plan to create Lucky's 1313 Brew Pub and banquet facility on the site of the former Foreign Car Specialists.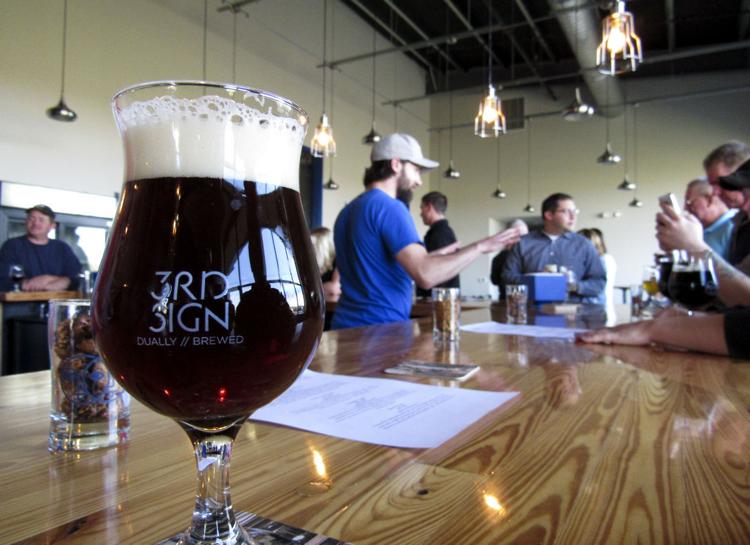 Fool's Cap would be the first brewpub on East Washington Avenue but would be in the vicinity of Great Dane Pub & Brewing Co. on Doty Street and One Barrel Brewing Co. and Next Door Brewing Co., both on Atwood Avenue. Fool's Cap would also be in a building that is home to a variety of artisans, including the city's first meadery that opened in 2012 and last year added a tasting room in an art gallery space.
You have free articles remaining.
The spot is just down the street from the 12-story Constellation apartment building, across the street from the $65 million, 14-story Galaxie building scheduled to open later this year with a Festival Foods store on the ground floor and kitty-corner from Breese Stevens Field. In September, Stone House Development submitted plans with the city for a 10-story building that would include 200 apartments, more than 12,000 square feet of retail space and a parking facility for 355 vehicles on the former Madison Dairy Produce Co. site, 1000 E. Washington Ave. More housing and businesses are likely to follow.
"In the roughly nine months we've been looking at negotiating for this space, it's surprised me how much has popped up around us already," McNaughton said. "While we may be somewhat early, I don't think it's going to take long for this corridor to reach its potential, and I suspect there will be a lot that comes in after this wave finishes."
McNaughton, a La Follette High School graduate who grew up near Olbrich Park, has been homebrewing since 1999 and since 2002 has hosted his own home brewing tasting party dubbed "Bitter Taste of the Near East Side." McNaughton, however, will not serve as a brewmaster at Fool's Cap. A Siebel Institute of Technology graduate is lined up to lead the brewing but his name could not be released last week over fears that his current job could be jeopardized.
McNaughton said the brewpub would produce about 200 to 250 barrels of beer in its first year with an additional 500 barrels brewed off site on contract.
Is more Wisconsin cheese headed to foreign markets?
Wisconsin ranks as the nation's top cheese-producing state with specialty cheese accounting for 23 percent of Wisconsin's total cheese production in 2014, an increase of 19.7 million pounds over 2013.
But more could be finding its way into international markets. The Wisconsin Department of Agriculture, Trade and Consumer Protection's International Trade Team partnered last week with the U.S. Dairy Council to host a no-cost seminar that explored cost savings through consolidated shipping loads of Wisconsin specialty cheeses to international markets. The conference also included a segment about a chance to exhibit with DATCP and the U.S. Dairy Export Council at Food and Hotel Asia in Singapore in April.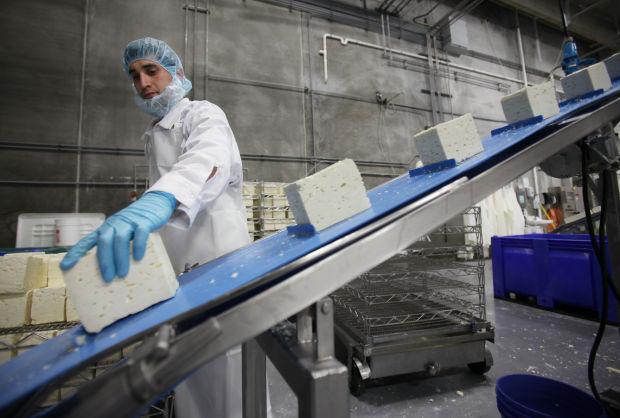 Lisa Stout, economic development specialist with DATCP's International Trade Team, said the group consolidation project holds significant promise for expanding current and opening new global markets for Wisconsin's dairy products.
"This new pilot program is designed to create the means to consolidate dairy shipments from Wisconsin and minimize shipping hurdles that the specialty or artisan cheese companies could face."
Of the state's 127 cheese plants, 91 manufactured at least one type of specialty cheese during 2014. Feta accounted for the largest share of specialty cheese production, with 12 percent of the total. Blue, Havarti, Hispanic types, specialty Mozzarella, Parmesan wheel and specialty Provolone also were popular, DATCP reported.
Send retail-related tips and story ideas to badams@madison.com or call Barry Adams at 608-252-6148.