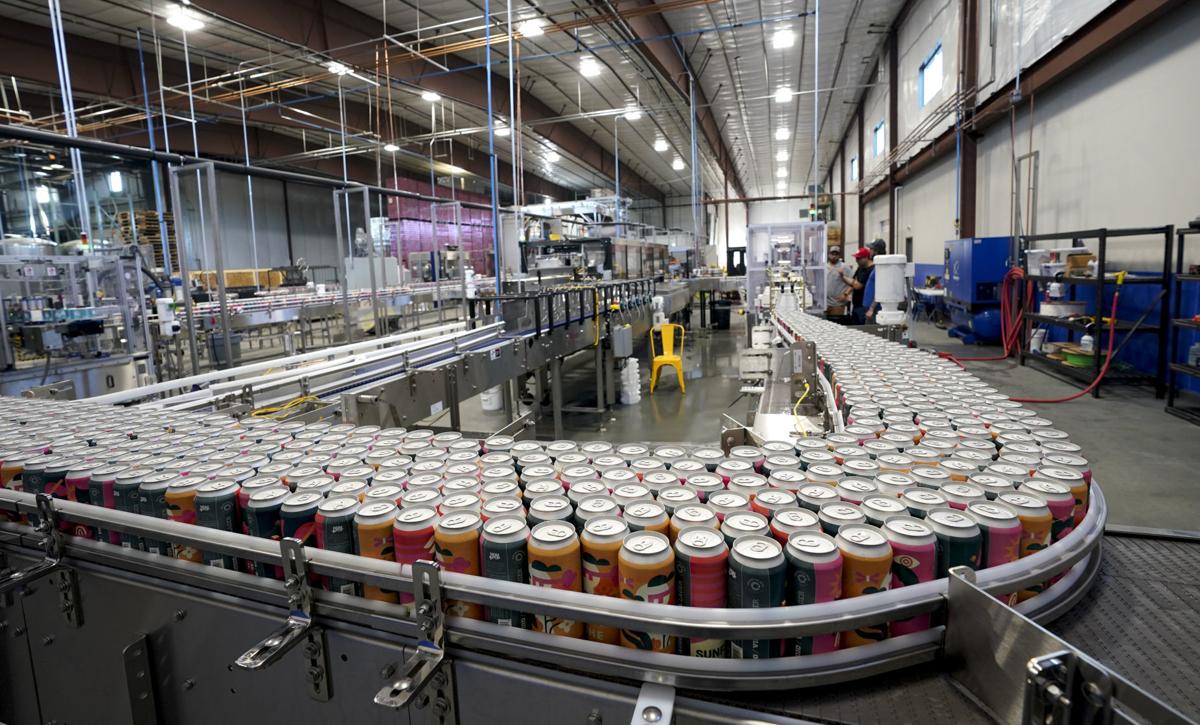 WAUNAKEE — Isaac Showaki isn't quite ready to change the name of his company but an $11 million expansion project at his Octopi Brewing Co. is more than just about beer.
A major part of the upgrade is $3.5 million in equipment that will fully plunge his business into the production of non-alcoholic teas, sodas, seltzers, coffees, flavored waters and beer along with alcoholic cocktails. Showaki's brewery still makes beer in 50 barrel batches but he now refers to the company he founded in 2014 and opened a year later as a beverage co-packer.
Located in the Waunakee Business Park next door to the village's indoor ice arena dubbed "The Ice Pond," Octopi is expected to brew about 55,000 barrels of product by the end of 2019. About 90 percent of that will be beer and most of it will be not for Octopi's brands but for other beer companies on contract. The expansion will help him push that number to 90,000 barrels of beer in 2020 but an additional 30,000 barrels will be non-beer items.
Showaki sees the move into other products not traditionally aligned with a brewing company as an essential addition in order to compete in the crowded craft beer market. His ultimate goal is to have beer comprise only about 50 to 60 percent of his production.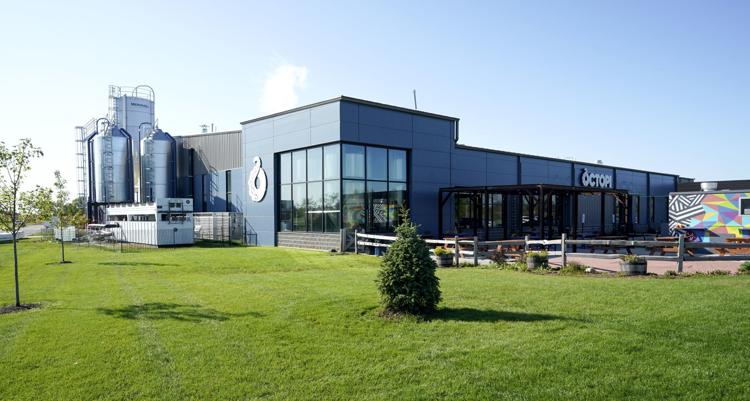 "In the next two to three years I'm sure that's going to be my mix," Showaki said. "The beer market is not great. It's totally saturated. We saw this coming about two years ago and decided to make the investment. The market (for non-alcoholic beverages) is much bigger."
Saturated market
Overall U.S. beer sales by volume were down 1% in 2018 but craft beer sales from the country's more than 7,000 craft breweries grew 4% by volume and made up 13.2% of the U.S. beer market by volume, according to the Brewers Association. Sales of craft beer measured in dollars increased 7% to $27.6 billion last year and now account for more than 24% of the $114.2 billion U.S. beer market.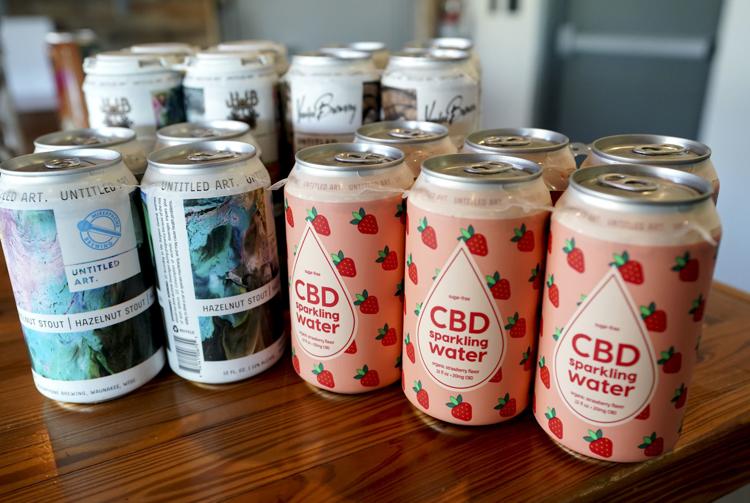 In 2008, the country was home to 1,574 breweries of all types while Wisconsin was home to just more than 60 craft breweries and brewpubs. Today the state has 190 craft beer operations that crank out more than 1 million barrels of beer a year, which ranks 10th nationally and creates a $2.3 billion economic impact, according to the Brewers Association.
The continued growth has left liquor and grocery stores with little room for new products, distributors overwhelmed and bars and restaurants left trying to decide which beers to squeeze into their limited cooler space or hook up to their taps. In addition, those who drink craft beer are no longer are loyal to one brand, preferring instead to try new entries from not just one brewing company but several.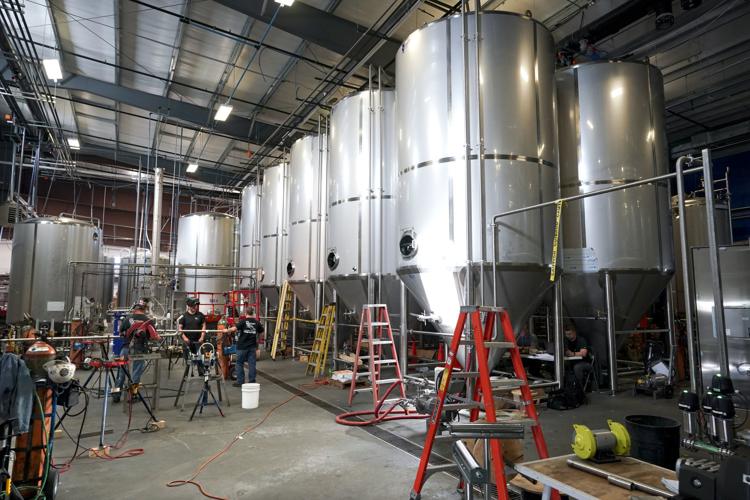 "Overall demand for beers from small and independent brewers continues to increase, but at levels that make it difficult for all breweries to grow simultaneously," Bart Watson, the Brewers Association's chief economist reported in August. "This is a sign of a maturing market that will likely continue in the coming years."
Other beverages soaring
Meanwhile, the popularity of seltzers, teas and other flavored water products has soared.
David Henkes, a senior principal at Technomic, which tracks restaurant and food service trends, told the New York Times in July that Americans spent about $1.7 billion on sparkling water at restaurants in 2018 while consumers drank $15 billion worth of carbonated soft drinks. But sparkling water is seeing double-digit growth while traditional soda has grown by only 1% each year since 2016.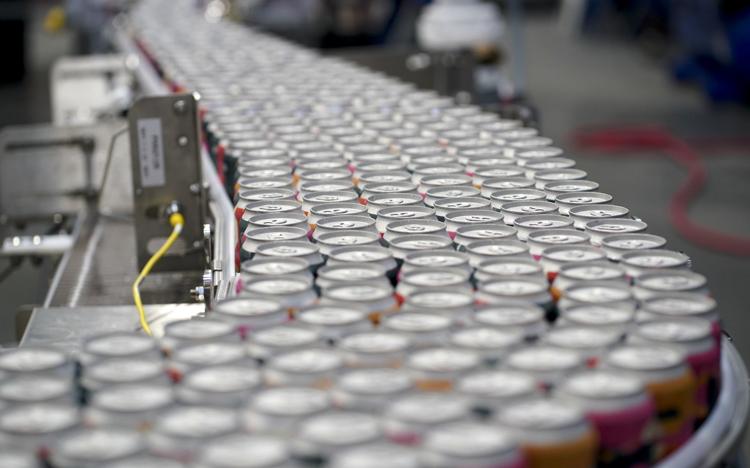 "You're seeing a massive shift," Henkes told the Times. "Consumers are looking for refreshing alternatives that are 'better for me,' although what 'better for me' means is open to interpretation."
Octopi's growth
The growth for Octopi has been meteoric and could continue if trends hold.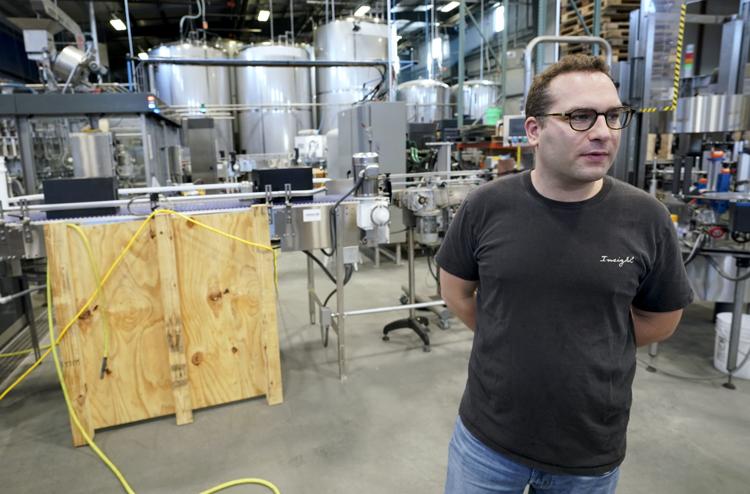 Showaki helped co-found 5 Rabbit Cerveceria in Chicago in 2011 and when he left the brewing company in 2013, he was overseeing contract brewing and was chief operations officer. In 2015, he spent $5 million to open Octopi and equip it with some of the latest brewing technology. However, growth and diversity have meant massive changes.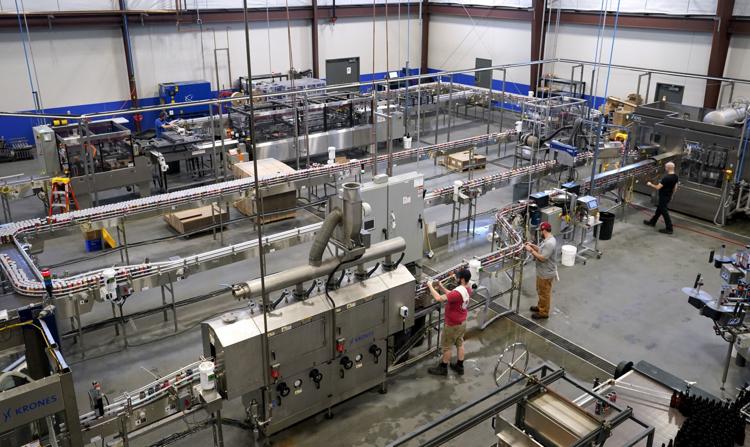 In the first year of production, One Barrel Brewing Company in Madison accounted for about 40 percent of Octopi's contract business. Now Octopi has 17 international beverage companies with no one client representing more than 8% of business. His clients include Collective Arts Brewing in Canada, One Barrel, Untitled Art, brands for regional supermarket chains and Top Note, a Milwaukee tonic water company that switched production from Pennsylvania to Octopi last spring.
"We're making a statement by moving our production to a brewery," Top Note co-founder Mary Pellettieri said at the time. "We want distributors, retailers and consumers to know that we're shaking things up with our unconventional approach to this category of non-alcoholic beverages."
Octopi's 33,000-square-foot expansion triples the footprint of the brewery to 50,000 square feet. It includes space for a $2.5 million high-speed canning line that can fill 350, 12-ounce cans a minute compared to 94 cans per minute with the previous system. When at capacity, the canning line, comprised of components from KHS USA in Waukesha and Arrowhead Systems in Oshkosh, will be able to handle 600 barrels of product a day, or 8,000 cases a day. The new canning line is also capable of filling a variety of can sizes, including 12-ounce sleek cans, a growing trend for beverage companies, along with 16 ounce and 19.2 ounce cans.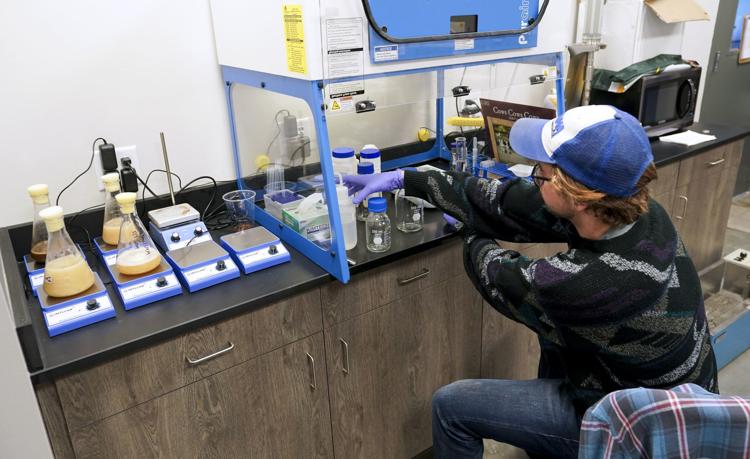 The cellar area for fermenting and storing beverages has doubled to 40 tanks with the addition of 10 200 barrel and five 300 barrel fermentation tanks plus five others of varying sizes. There's a new lab that employs four full time and one part-time employee, a machine shop with a full-time employee and more office, cooler and storage space.
"I never expected to get to 120,000 barrels in four years. It just doesn't happen. It's very rare," Showaki said. "The team is just incredibly talented at doing many different things, which not many co-packers can do."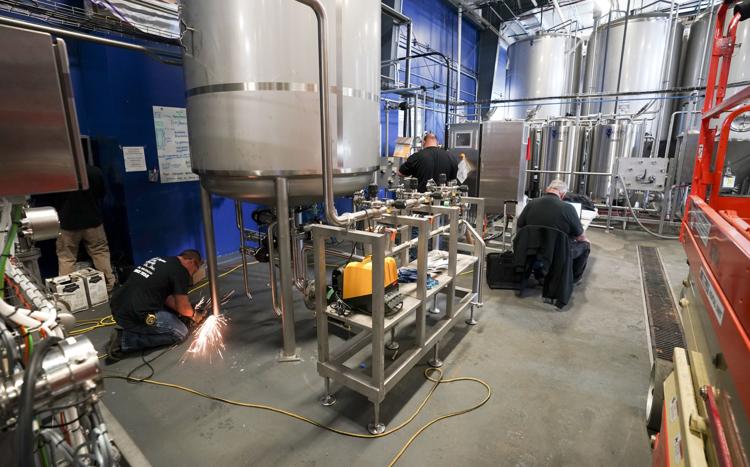 Building a niche
That level of talent, led by brewmaster Jared Jankoski, who spent time at Goose Island and joined Octopi in February, means that Octopi is able to tackle more complex recipes than other contract beverage firms and assist companies that want to quickly add other products to their portfolio without having to make costly and time-consuming investments in equipment and facilities.
The expansion also includes more food, which for the past year has been relegated to a food truck on the outdoor patio. Now, there's a full-service kitchen and dining room that's open Wednesday through Sunday and led by Jacob Guyette, a chef who worked under award-winning chef Tory Miller in Madison.
In addition, the Octopi beverage facility is now Global Food Safety Initiative certified, an international standard designed to to ensure confidence in the delivery of safer food to consumers, while continuing to improve food safety throughout the supply chain. The standards address food, packaging, packaging materials, storage and distribution for primary producers, manufacturers and distributors, which Showaki believes will bring more business to his operation.
Located on six acres, he also has room for further expansion, something he's already contemplating.
"I have to think about it right now," Showaki said. "The bigger we get, the better we get, the better clients we get, the more capabilities we do. We've built ourselves a little bit of a niche and it's hard for others to compete because we just have so many things to offer."