BELOIT — On the east side of Beloit, just off Interstate 39-90, NorthStar Medical Radioisotopes is just weeks away from becoming the first U.S. company in 30 years to provide a scarce but critical form of a trace element used in millions of medical tests every year.
The former Madison company crossed its final hurdle earlier this year to manufacture technology to produce molybdenum-99 — a crucial substance because it decays into technetium-99m, a radioactive isotope used in diagnostic procedures such as heart stress tests and cancer scans.
Meanwhile, NorthStar's sister company, NorthStar Nuclear Therapies, is pushing ahead with plans to produce other radioisotopes, such as actinium-225, for use in treating certain cancers and HIV.
"It's pretty exciting. It's a very important opportunity that we have," said Stephen Merrick, recently promoted to president and CEO of parent company NorthStar Medical Technologies as well as the Radioisotopes subsidiary.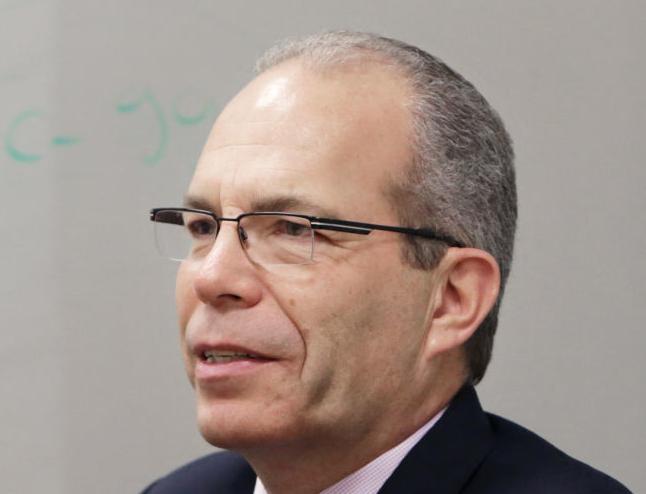 In short supply
In recent years, molybdenum-99, also known as moly-99, has been produced from highly enriched uranium in a handful of aging nuclear reactors around the world, reactors that commonly close for unplanned outages, straining supplies of the substance and in some cases, forcing the delay of patient treatments.
"In the industry at this moment, our customers have two suppliers. Every week this year, one of the suppliers has failed to come through," Merrick said.
Don Yoo, professor of diagnostic imaging and clinician educator at The Warren Alpert Medical School of Brown University, said a Canadian reactor that was a significant moly-99 provider for the U.S. stopped producing it last spring. He said the nuclear medicine community has been waiting for a new supplier.
Establishing U.S. producers of molybdenum-99 — without using highly enriched uranium — has been a U.S. Department of Energy goal for nearly a decade. NorthStar is one of the few companies that took up the challenge and is in line to be the first to accomplish that goal.
"Everyone in the U.S. has been pretty excited about it," said Yoo, who is on the board of chancellors for the American College of Radiology. "I think the way they're producing moly-99, using a non-uranium-based method, is exciting and preferable."
How the system works
Moly-98, a stable, non-radioactive isotope, picks up an additional neutron from the reactor, turning it into moly-99.
The moly-99 is dissolved in a solution and poured into tungsten-lined containers, called source vessels, and shipped to customers from MURR.
Moly-99 naturally decays into technetium-99m. When a radiopharmacy inserts the source vessel into the RadioGenix machine, the technetium-99m sticks to a column of resin and is washed into a collection vial, said Merrick.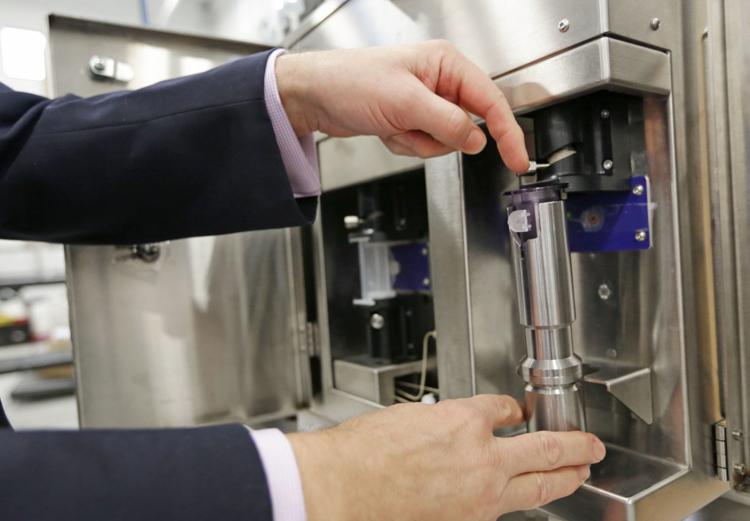 RadioGenix is an automated system controlled by NorthStar software. It runs much like a Keurig system for making coffee, Merrick said.
"Our process is very simple so we have virtually no waste," he said. Any remaining moly-99 is sent back to NorthStar in the source vessel and can be reused.
Since NorthStar does not use uranium, there is minimal, short-lived radioactive waste, Merrick said. "We're just using spare neutrons," he said. "There's no extra uranium added to the world pool."
Mass production of RadioGenix is not likely to happen overnight.
The machines will be sold to nuclear pharmacies around the U.S. — there are about 350 of them, Merrick said — and they need federal or state regulators to approve an amendment to their licenses, a process that can take weeks or months.
In the meantime, customers have begun sending their employees to NorthStar for training.
Merrick declined to say when the first unit will be sent. "We are on track with our plans with customers," he said.
Use of the isotopes drops
Studies have shown the need for moly-99 and technetium-99m has slowed in recent years. A report by the National Academy of Sciences in 2016 found domestic demand "has been declining for at least a decade."
On average, use of the isotopes in the U.S. and worldwide fell about 25 percent from 2009 to 2015, the report said.
"Some of the factors responsible for the decline in domestic demand will continue to operate into the future, making it unlikely that domestic demand will increase significantly over the next five years," the report said, though it projected demand will rise in parts of Asia.
Brown University's Yoo said more updated PET (positron emission tomography) technology is one of the reasons for the drop in popularity of some scans that use technetium-99m. He said nearly 2 million PET scans were conducted in 2017, still a small percentage of oncology-related imaging studies performed.
A PET scan uses a small amount of a positron-emitting radiopharmaceutical to show cancers and other diseases.
Dr. Yoo said, though, there is still "absolutely" a huge need for moly-99 and technetium-99m.
United Pharmacy Partners (UPPI), an association that represents a network of nuclear pharmacies, also has been pushing for alternatives to highly enriched uranium as the source of the radioisotopes.
John Witkowski, president of the association, said moly-99 and technetium-99m remain "the stalwart physiological imaging products for the diagnostician."
He said NorthStar's products will be "welcomed" but they won't be enough to offset the shortages.
"More investment in expansion of domestic production, the dedication of a permanent reimbursement support structure and completion of projects begun will alleviate demand issues," Witkowski said.
Expanding the product line
When NorthStar began working on the RadioGenix system in 2002, it did not intend to fill a worldwide need for moly-99 but rather, to fight cancer.
RadioGenix was developed in collaboration with the University of Chicago to produce actinium-225 to treat ovarian cancer, said George Messina, former CEO and chairman of NorthStar Medical Radioisotopes who recently was named president and CEO of NorthStar Nuclear Therapies.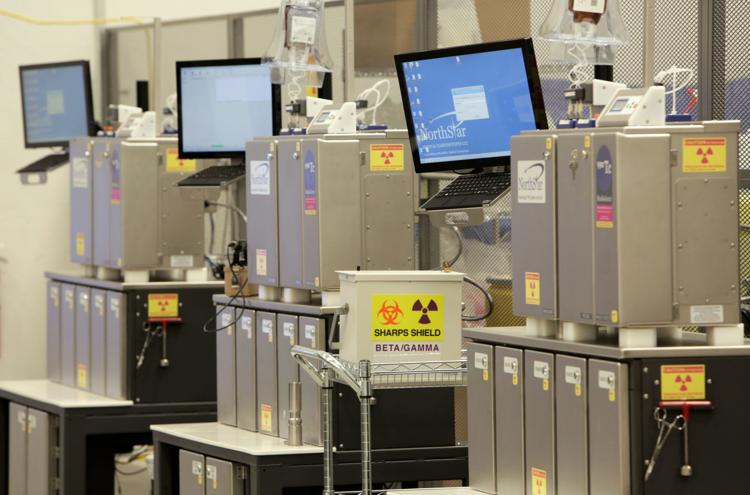 NorthStar Nuclear aims to manufacture radioisotopes such as actinium-225, not for diagnostic images but to produce medications for illnesses including certain cancers, HIV and other infectious diseases.
Clinical trials are in progress using actinium-225-based compounds on patients with late-stage prostate cancer and acute myeloid leukemia.
Actinium-225 is an alpha emitter. Combined with a protein or antibody that attaches to the cancer cells, actinium-225 discharges alpha particles that emit energy so strong it can break bonds in DNA and stop a cancer cell's ability to multiply, according to a U.S. Department of Energy article in June.
Actinium-225 is in short supply, too. Oak Ridge National Laboratory has been the main supplier and two international facilities are providing small amounts, but together, they produce only enough to treat fewer than 100 patients a year, the DOE article said. The federal agency said three of its national labs are working on a new way to make the isotope using thorium, a radioactive metal.
NorthStar also has developed a way to create actinium-225, by hitting thorium with a proton beam, Merrick said.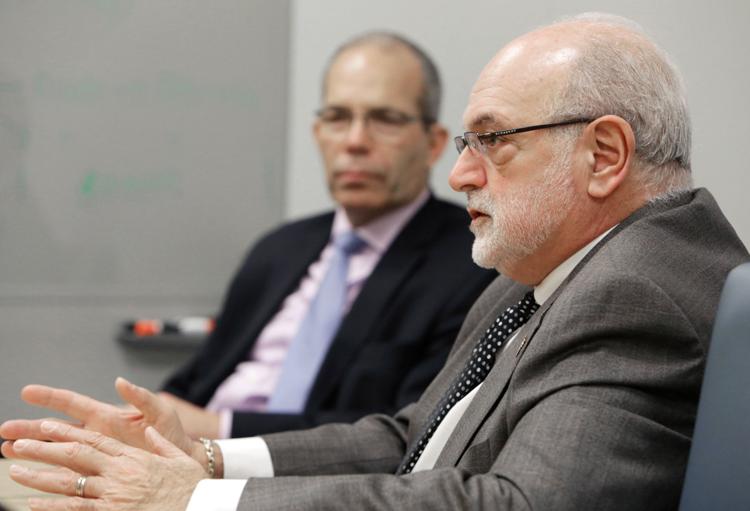 "We recognize there's a need for someone to pay attention to the nuclear medicine market," said NorthStar Nuclear CEO Messina. "We're focusing on solving problems."
Merrick said that would be done at other locations than NorthStar's current sites, but declined to specify where.
UPPI's Witkowski called actinium-225 an "intriguing" outpatient treatment.
"Alpha therapies ensure higher absorbed doses to the tumor," he said. "Actinium-225 provides a radiotracer that can be combined with various anti-cancer drug therapies and holds a promising future for patient care."
Dr. Yoo agreed that nuclear medicines that can diagnose and treat illnesses such as cancer with new radiopharmaceuticals will play a bigger role in the coming years. "It's an exciting time in nuclear medicine," he said.
Future plans
NorthStar currently has operations in three cities — Beloit; Columbia, Missouri; and Madison — with a total of about 150 employees. About 50 are in Madison working on research and development, about a dozen are in Columbia, and most of the rest are in Beloit.
More are being hired. "I could see us growing beyond 200, up to 300 over a few years," Merrick said.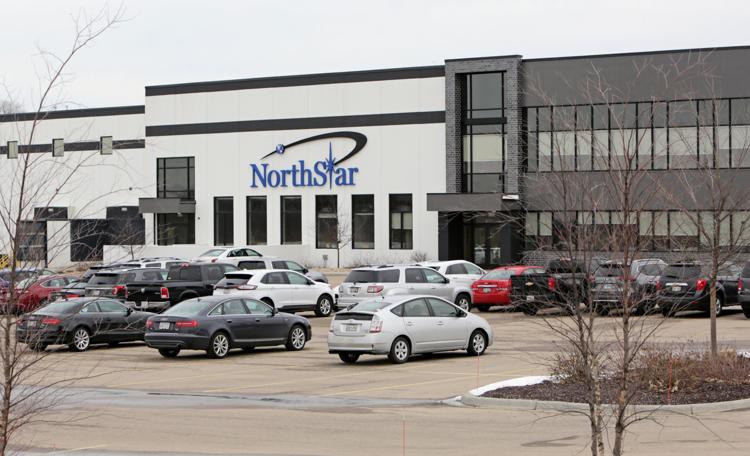 The 50,000-square-foot Beloit plant already is getting a 20,000-square-foot addition. It's where the source vessels and RadioGenix systems are being assembled.
Eventually, in a few years, NorthStar plans to install electron accelerators that will let the company produce moly-99 in Beloit using a second process. In addition, the company is developing a host of other therapeutic isotopes.
By mid-2019, NorthStar could have small amounts of actinium-225 available, Merrick said.
"Our timelines are dependent somewhat on the pharmaceutical companies," he said. "As the pharmaceutical programs advance, we can match their needs."
Merrick said he's "very optimistic" about prospects for NorthStar.
Diane Hendricks, chairwoman of NorthStar's board of managers and chairwoman of ABC Supply, said privately owned NorthStar is "at a transformative point in its evolution."
"This company is strongly positioned for rapid growth in the U.S. market, and there are attractive opportunities for NorthStar to grow outside the United States, as well," she said.
The business news you need
With a weekly newsletter looking back at local history.