Habitat for Humanity expects to build more homes but is facing higher construction costs due to a rise in the cost for building materials.
The River Food Pantry is looking to complete a major expansion and its newly launched online ordering and delivery service is here to stay, assuming donations don't decline.
And at United Way of Dane County, regular donations could be back on track this year, but many of the more than 800 organizations that receive United Way support may continue to be hampered in their fundraising due to capacity limits.
Nonprofits will likely face a mixed bag of blessings and challenges in 2021. But Dane County could be better positioned than much of the rest of the state with its wide range of organizations that focus on issues such as literacy, housing, food, the environment, music, youth sports, health and social justice.
"There's still a long way to go toward recovery, especially for the families we are most deeply invested in," said Renee Moe, the United Way's president and CEO. "But this is an amazing, dedicated community who is not going to let you leave people without help and support. It's in our DNA."
The United Way has not set fundraising goals for 2021 yet, but in 2020 regular contributions were down $500,000 to $17.8 million compared to 2019 — although a special COVID-19 campaign raised an additional $2.3 million. Volunteers also stepped up, despite the challenges of the pandemic.
Pivoting to at-home or physically distanced on-site projects, United Way volunteers provided more than 4,000 snack packs, paper product packs, backpacks and diaper packs to families in need, while 5,618 volunteers responded to active posts on VolunteerYourTime.org in 2020.
The federal Paycheck Protection Program helped keep many organizations afloat. But without that money this year and an economy not fully recovered, Moe worries 2021 could be equally challenging for some nonprofits.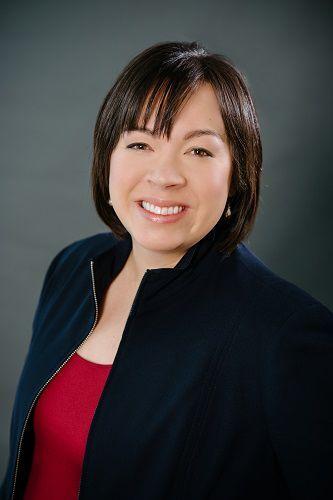 "In the smaller (nonprofit) agencies, they do most of their fundraising through events. And to get people back together again is going to be difficult," Moe said.
Mouths to feed
At The River Food Pantry near the intersection of Northport Drive and Packers Avenue, the organization wants to triple the size of its facility and is serving, on average, 800 to 900 families a week. The pantry began doing delivery last fall and has been growing each week. The program makes volunteers feel safer and gives customers who don't have a vehicle easier access to nutritious food, said Julie Wiedmeyer, director of development for The River.
"It's been our fastest-growing area," Wiedmeyer said. "We don't foresee that going away at all."
The River is also working to establish an e-commerce site that will allow customers once a month to shop before they come or place orders for delivery.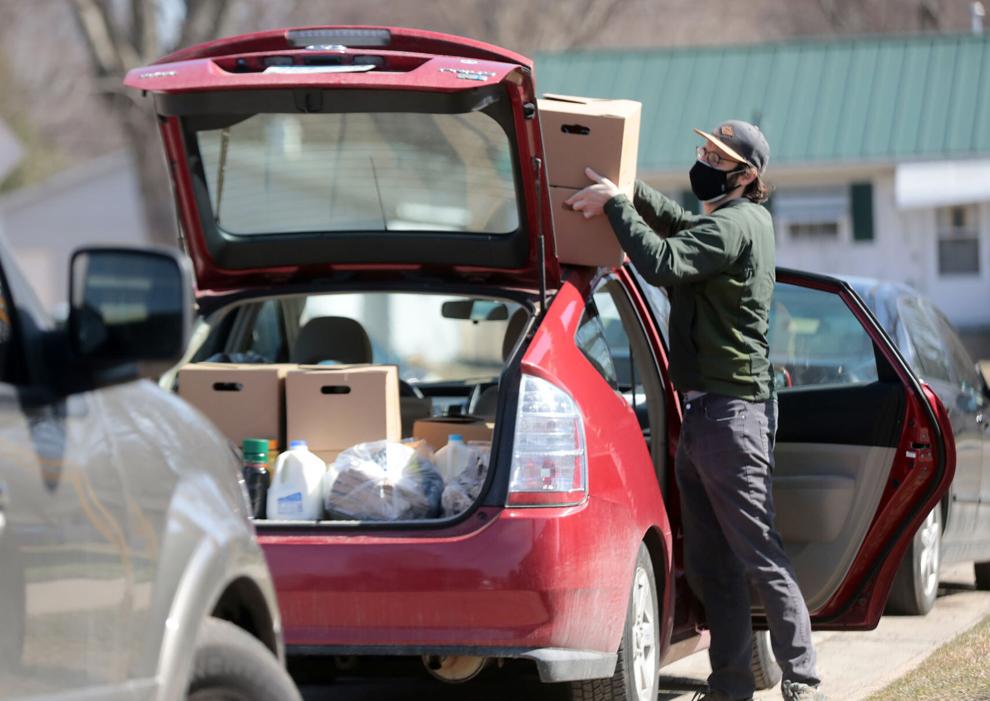 While many people are seeing the light at the end of the pandemic tunnel, it will take longer for many of The River's clients to emerge financially, Wiedmeyer said.
"The pandemic had a really significant impact on a lot of families and I don't think that's going to go away quickly," she said. "Bank accounts and savings accounts are empty, people are behind on some of their bills, and so we see the need continuing and that this recovery from the pandemic will be long-lasting."
At Second Harvest Food Bank of Southern Wisconsin, 21 million pounds of food was distributed between March 2020 and March 2021, a 48% increase from the same period the year before. The Madison-based organization founded in 1986 supplies other food pantries with food, offers meal programs and has its own mobile food pantry.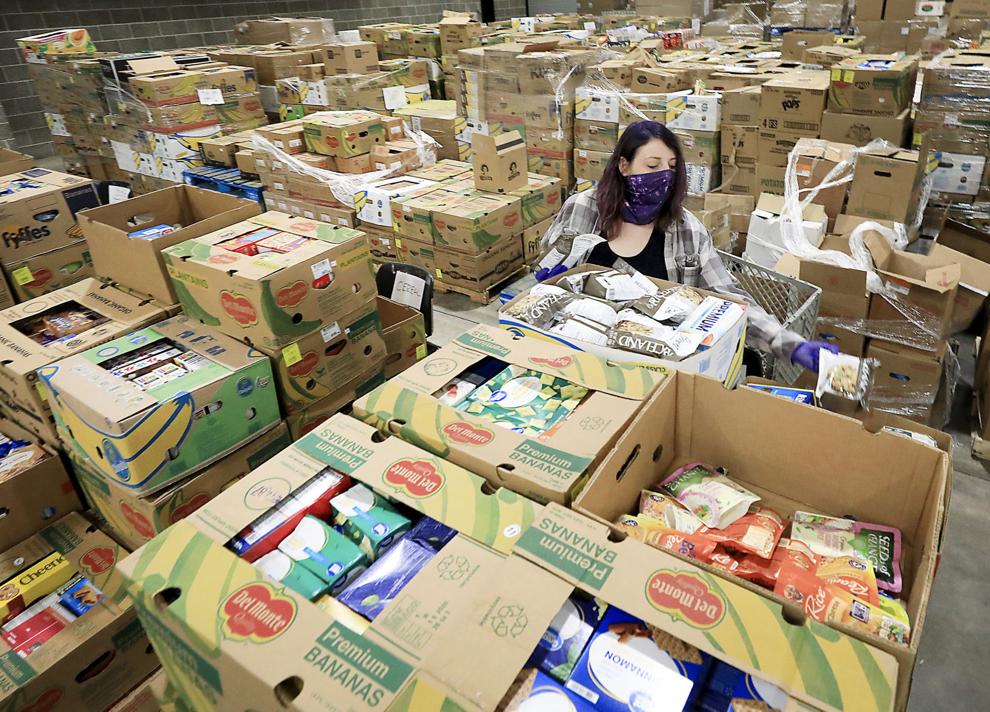 Michelle Orge, the organization's president and CEO, said the coming months will remain difficult for many. She worries about donor fatigue, and about those who sought help during the pandemic not returning even though they remain in need of food.
"I really want people to know that pandemic or no pandemic, if you can't afford nutritious food for your family there are organizations that can help," Orge said. "I hope that it's demystified the process. But I hope it's not just during the pandemic that people thought they could get help."
New homes
Habitat for Humanity of Dane County normally builds 15 to 16 homes each fiscal year. But for the fiscal year that ends in June, only 13 homes were approved for construction on Madison's North Side, Sun Prairie, Fitchburg and Stoughton.
Valarie Johnson Renk, Habitat's CEO, said the hope is to approve the construction of 18 homes in the next fiscal year, but she worries about rising costs. Homeowners receive low-interest loans, pay full price for their properties and provide sweat equity during construction. The pandemic, however, has created shortages of building materials that has caused prices to rise dramatically.
"Wood is the worst, but it's everything," Johnson Renk said. "It's doors, windows. There's such a demand."
Johnson Renk said the average cost of a home in the program had been about $118,000 not including land prior to the pandemic. A similar house now costs $145,000 to build. In addition, Habitat's ReStores, which sell used tools, furniture, cabinets and excess building materials, lost about $300,000 in revenue because they were forced to close for part of last year, while volunteers have been short on projects due to COVID-19 concerns. Workers from AmeriCorps were brought in to fill the gaps but at a cost to Habitat.
Johnson Renk's heartened by a year-end campaign last year that was projected to raise $100,000 but raised twice that. Banks that work with Habitat pledged to cover two months of mortgage payments, and a special donor campaign raised another $30,000 to help with mortgages for 14 families.
"When times are tough, people support basic human services," Johnson Renk said. "And we have a lot more people applying for houses, which is good. We have found in the past that when times are bad, people lose their hope for the future and don't want to apply for a house because they don't think life is ever going to be better for them. But a lot of people are applying for homes, so in a way that tells me that life is going to be better."