For now, the exterior is nondescript and blends in with the other buildings on top of a hill off of McKee Road just east of Verona Road.
But by next spring, the facade of the newest addition along Commerce Park Drive will take on the look of a medieval castle and be a perfect match for what resides inside the 45,000-square-foot building underneath the green and white Fitchburg water tower.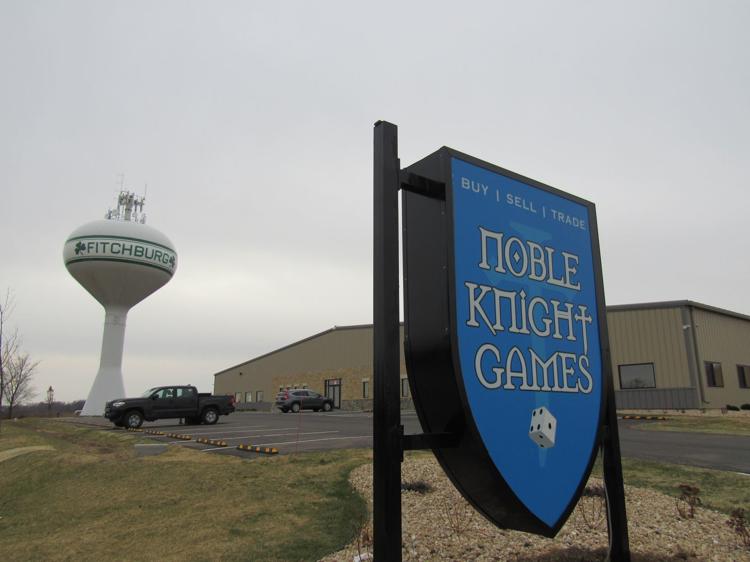 Gamers in the Madison area have just received a major addition, and it's not just about Dungeon & Dragons, Magic the Gathering or Lord of the Rings card games.
Noble Knight Games bills itself as having the largest selection of games in the world. It opened last month in Fitchburg after moving its operation from Janesville, where its facilities, spread out over five buildings, were stuffed with inventory. There was little office space, and the retail store had been cut in half to make way for more inventory and offices.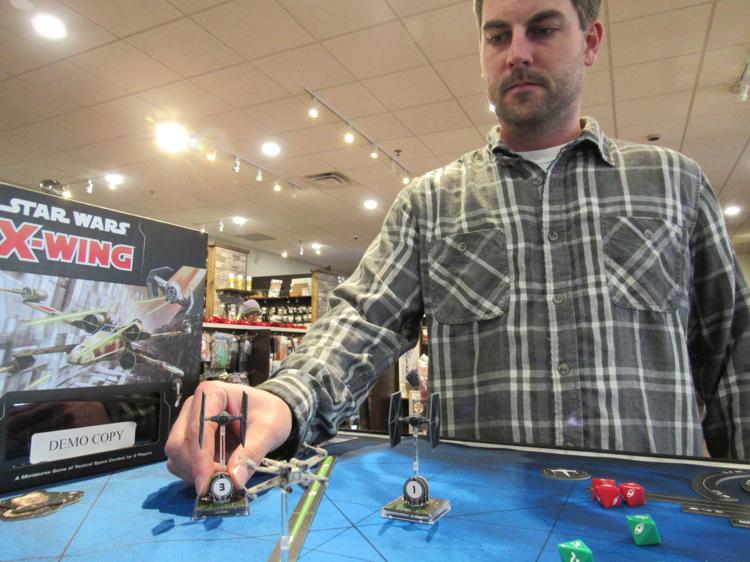 The new, $3 million facility, which broke ground in April and was completed in October, brings the company into one of the state's hottest gaming markets and provides much-needed space for the company's 300,000 new and used games.
"Tabletop gaming is hot and has been growing like crazy, 10 percent a year over the past five to eight years," said Dan Leeder, the company's general manager whose brother, Aaron, founded the company. "Technology is pervasive in our lives, everybody's got their cellphones and people are tired of their cell phones. They want to put their cellphones down and interact with people."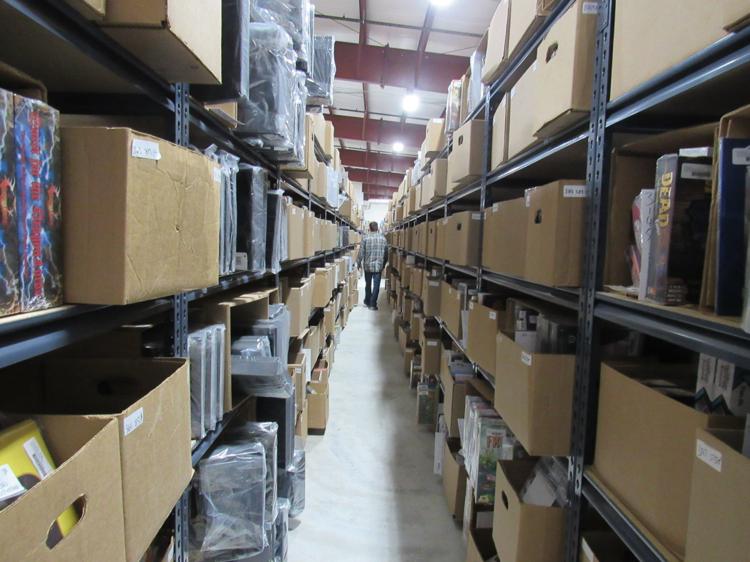 The business opened about three weeks ago but will have a grand opening celebration from 11 a.m. to 8 p.m. Saturday at 2835 Commerce Park Drive. The day will include demonstrations, free game playing, food carts and sword combat demonstrations by students from St. Martin's Academy.
Games for everyone
Founded in 1997, Noble Knight has become one of the biggest game shops in the country. It has classic war games like Risk, Axis & Allies and Stratego. There are tabletop games with elaborate miniature figurines in genres that include fantasy, western, science fiction and the Civil War. One department offers paints and supplies, there are shelves of dice and dice-rolling equipment, an area dedicated to rare and collectible games that can cost hundreds of dollars and a series of demonstration tables that allow visitors to try out games like Azul, Star Wars X-Wing and Castle Panic.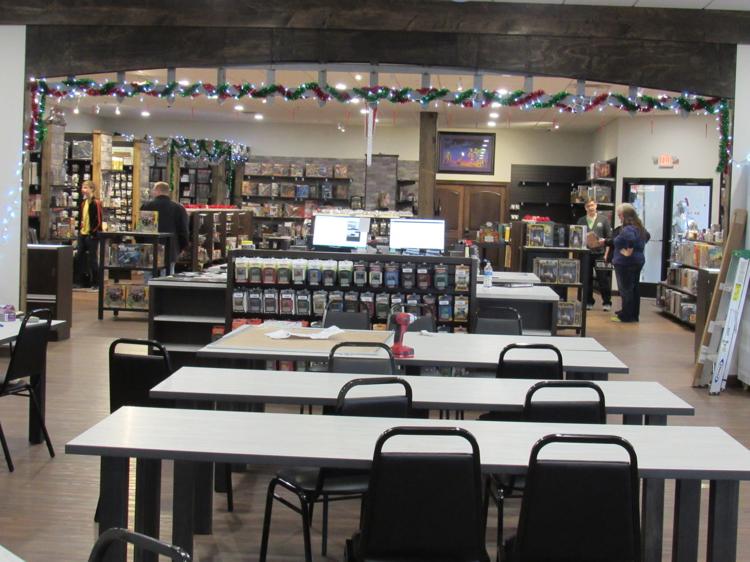 There's even a family section where, yes, you can find games like Monopoly and Candy Land. On the other side of the checkout area, tables are spread out for special game nights and events.
But one of the most impressive aspects to the company is out of view and behind a pair of wooden double doors just to the right of the main entrance. Guarded by a life-size knight in shining armor and a Batman statue is a vast warehouse and office space, customer service department and shipping and receiving department.
The warehouse resembles the one at the end of "Raiders of the Lost Ark" and is neatly organized with more than 1,000 shelving units filled with thousands of cardboard boxes containing games and accessories. There's even a wall of shelves that hold boxes of parts so that when a used game is received that may be missing a part or a customer needs a part, it can be easily accessed.
You have free articles remaining.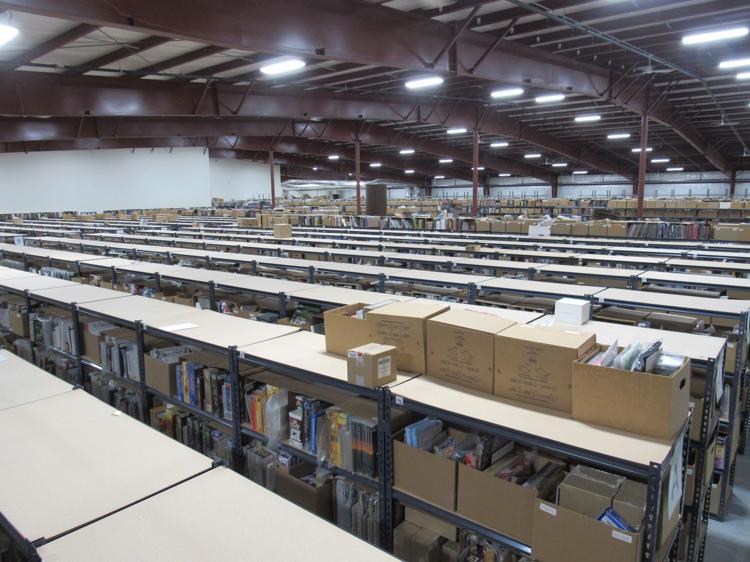 The company receives about a pallet a day of used games that it has purchased from sellers around the world and ships out between 300 and 400 orders a day. On Cyber Monday, more than 600 orders were received, Leeder said. Sales revenues are not released, but Leeder said between 30 percent and 40 percent of the company's revenue is derived from selling used and out-of-print games and that 20 percent of its overall sales are international.
"There's literally a game for every age," Leeder said. "There's a game for every single like you want. There's card games, there's miniature games, there's simple games you can pick up in one minute, and there's complex games that have 100-page rule books that you can play for two weeks straight."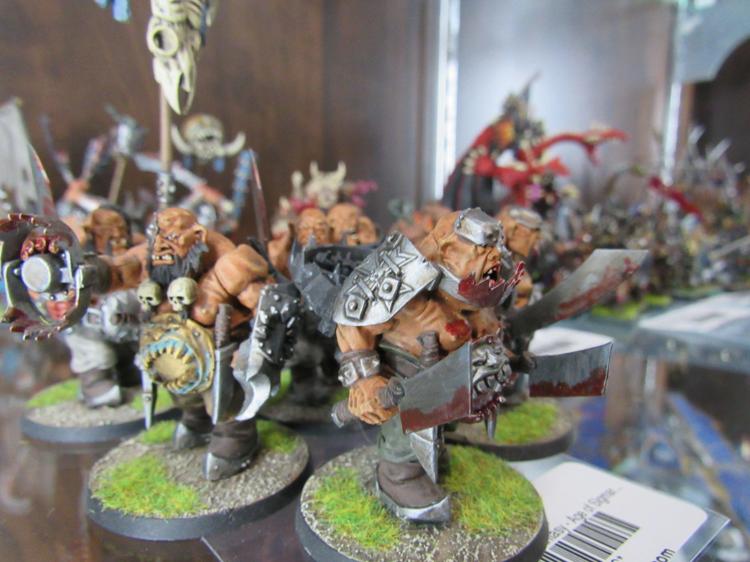 Wisconsin-grown
Aaron Leeder, a graduate of Milton High School, was working in 1997 at the now-defunct General Motors assembly plant in Janesville. When he was not working he was playing Dungeons & Dragons and traveling to Madison hobby shops where he would look for books and games going out of print and haggle with store owners over the price. He then would post his inventory on a simple website he called "Aaron's Out of Print Games." His products first took up a few book shelves, then a few rooms and ultimately his entire house.
That led to renting a 3,000-square-foot storage facility before he built a 6,000-square-foot building in Janesville. Continued growth led to renting more buildings and storage facilities until Leeder pulled the trigger on the all-encompassing facility under one roof in Fitchburg.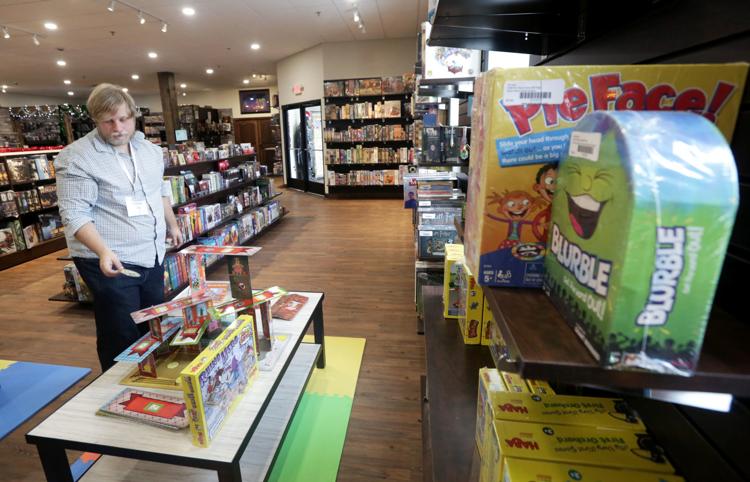 "Their family-friendly entertainment focus will draw people to Fitchburg to their retail store and provide potential tourism opportunities with their themed game nights," said Michael Zimmerman, Fitchburg's economic development director. "With the gaming culture here in greater Madison, Noble Knight Games' move to Fitchburg will enhance their visibility and growth opportunities."
The company has added five employees, including an event manager, and now has 30 people on the payroll and is hiring another five. Many of those with the company are from the Janesville and Beloit areas but some, like Matty Burt, Noble Knight's catalog manager, are considering moves to be closer to the new facility.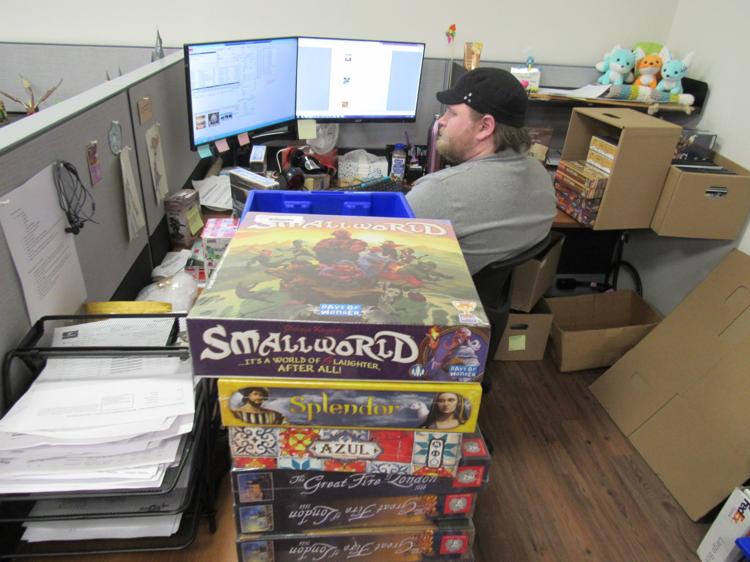 "The space is definitely a lot better than what we had before. There's more room to spread out," said Burt, who has been with Noble Knight for two years and oversees an online catalog with 600,000 listings.
Aaron Leeder is no longer involved in the day-to-day operation of the company, leaving his brother Dan to "take the con."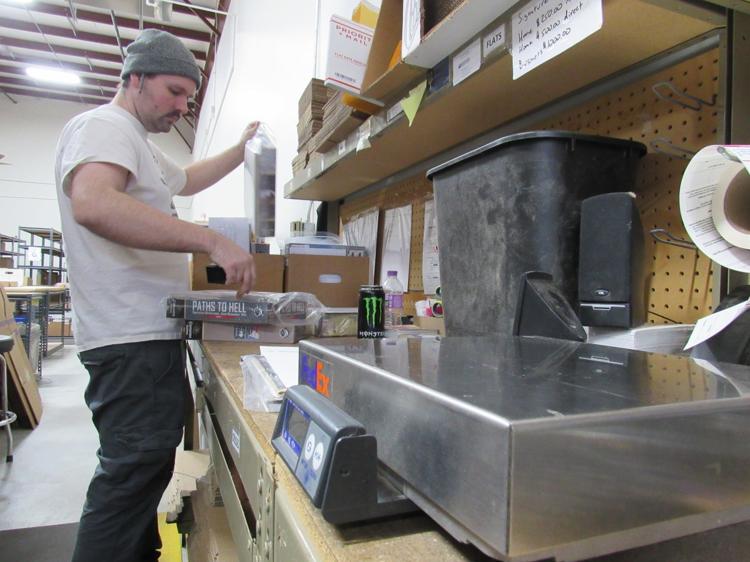 Dan Leeder said the plan for the company over the next five years includes continued growth through the e-retail site, growing the retail business at the brick-and-mortar store, and more public involvement with events, classes and outreach programs to schools. There's a plan to develop a new mobile website, list more products on Walmart and Amazon marketplace and become Target's exclusive provider for games not provided by its major manufacturers.
"We're just starting, but it could be very, very big for us," Leeder said of the Target deal.