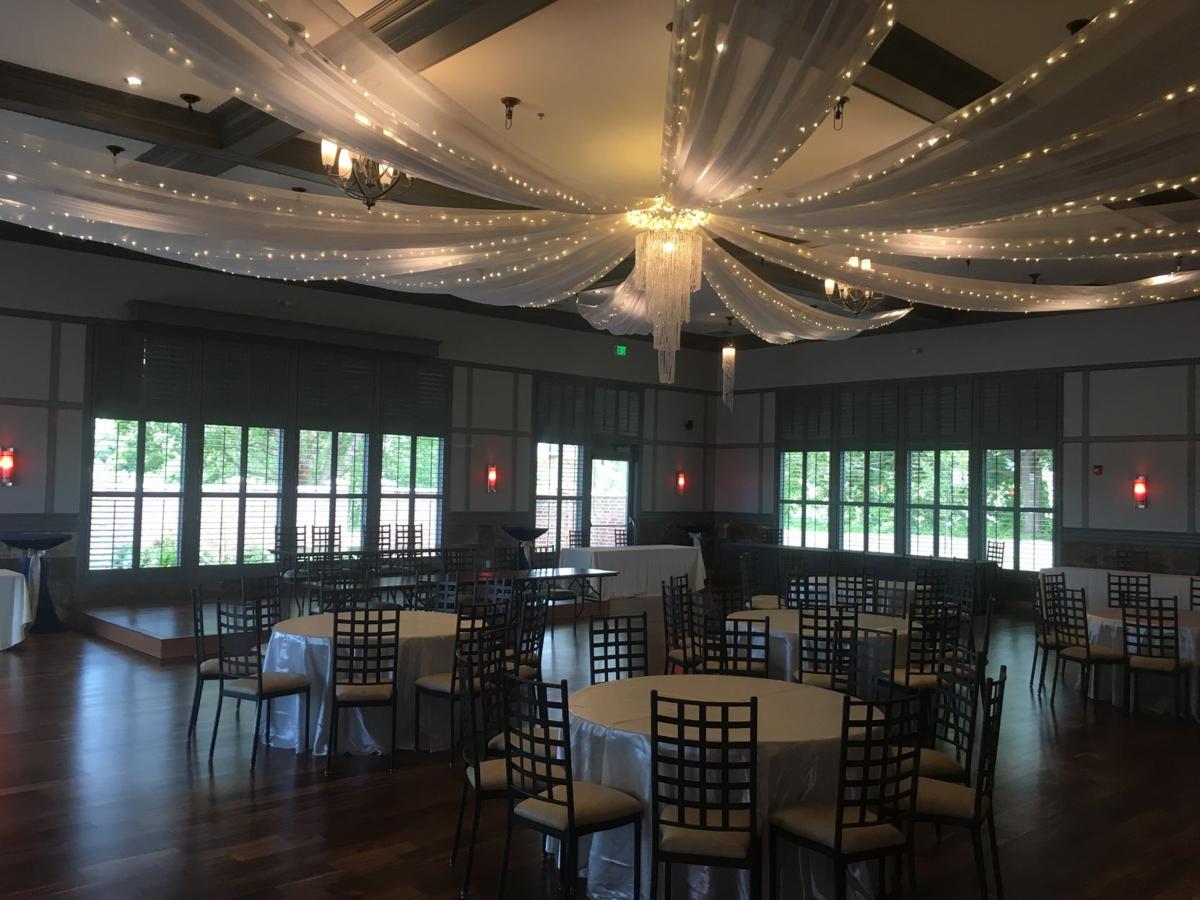 The newest event space in Madison isn't connected to a hotel, allows a nervous groom and his entourage to play pool and shuffle board prior to the ceremony and has a ballroom with over 60 connectors in the ceiling that each can be lowered by remote control to make decorating convenient.
The elegant spaces have hardwood floors, marble tile, custom-made furniture and each room is equipped with a full array of audio and visual equipment. The ceremony room has large retractable doors to create an outdoor wedding but Noah's, 5020 American Family Drive, also touts what it doesn't have — a designated caterer and bar service.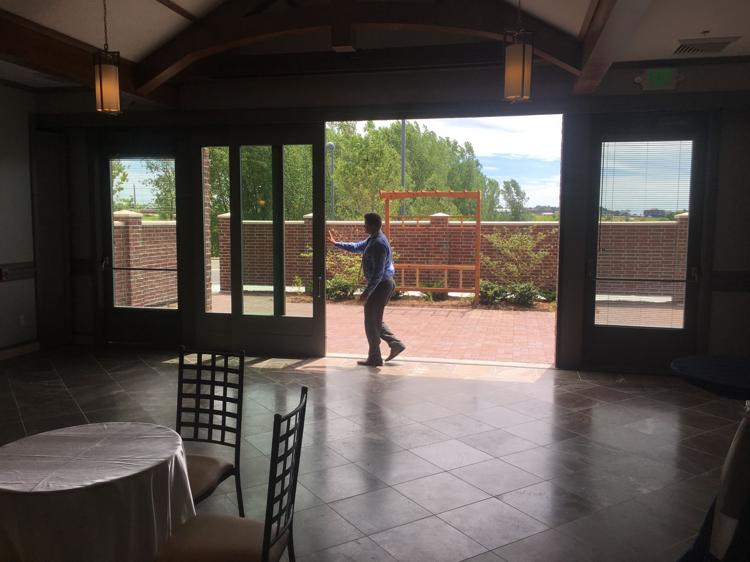 The 8,700-square-foot facility in the American Center Business Park allows those who rent the facility to use the caterer of their choice or to even bring in their own food made at home.
In addition, renters can save hundreds if not thousands of dollars and bring in their own beer, wine and alcohol purchased at their favorite grocery or liquor store.
The only stipulation is that licensed bartenders from Noah's be used to tap, mix, pour and serve the drinks.
"That keeps the costs down so much. Its taking your $20,000 to $30,000 wedding and making it $15,000," said Kelly Silha, Noah's manager. "Our biggest push is an open vendor policy."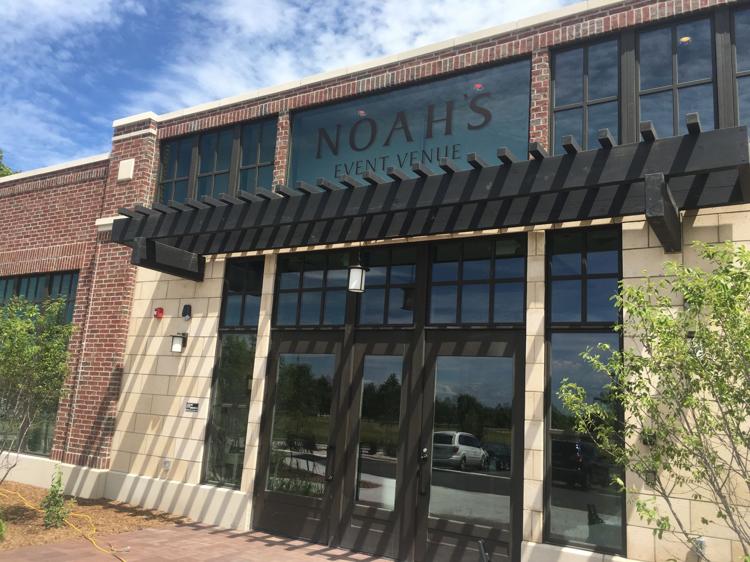 The $1.1 million facility, that hosted its first wedding on July 9, is owned by Noah Corp., a Utah-based company founded in 2003.
Since opening its first event facility in 2007, the company has grown to 29 locations with seven others scheduled to open later this year in Alabama, Ohio, Pennsylvania, Tennessee, North Carolina and Virginia.
The Madison Noah's is the company's first Wisconsin location but Silha said the Milwaukee area is being considered for the state's second Noah's.
A ribbon cutting on the facility by the Madison Area Chamber of Commerce is scheduled for Thursday. Silha has worked in banquet settings at the Sheraton Hotel in Madison, Central Coast Restaurant in Fort Atkinson and at the Janesville Armory.
Noah's is billed as suitable for weddings, business meetings and other special events. Weddings typically rent the whole building to utilize the ceremony room, private dressing rooms for the groom and bride parties, a prep kitchen and the main ballroom that can seat 250 people for dinner.
The room also has a 20-foot by 11-foot stage that when not needed can be lowered to be flush with floor plus programmable mood lighting and an outdoor patio.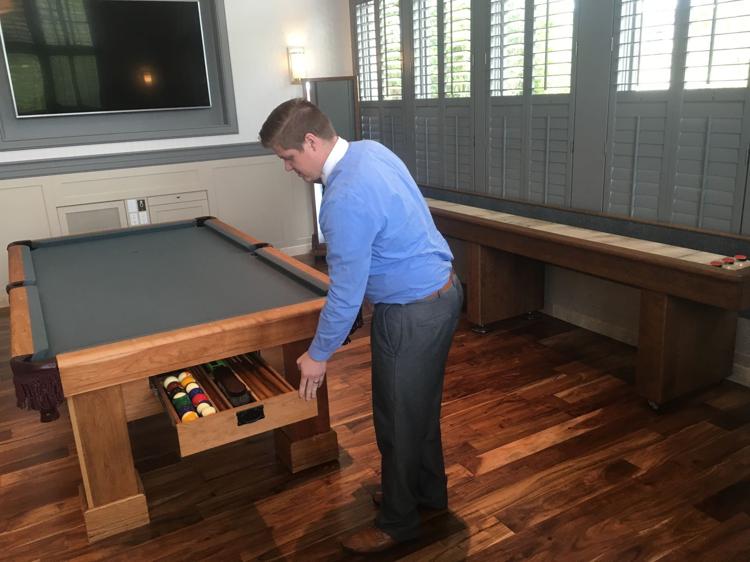 The bride room includes several hooks to hang dresses, a large table, full length mirrors and a 72 inch television. The groom room also has a TV and the games and is on the opposite side of the ceremony room as that of the bride room.
You have free articles remaining.
Both the bride and groom rooms can be converted to conference rooms for weekday business meetings and rented for $248 per day.
Renting the entire building for a Saturday wedding costs $7,227 for nine hours; $7,425 for 12 hours or $8,019 from 7 a.m. to midnight.
"I'm not saying we are always a cheaper alternative but you can really customize it to what you want," Silha said. "It's a refreshing take. It's something different."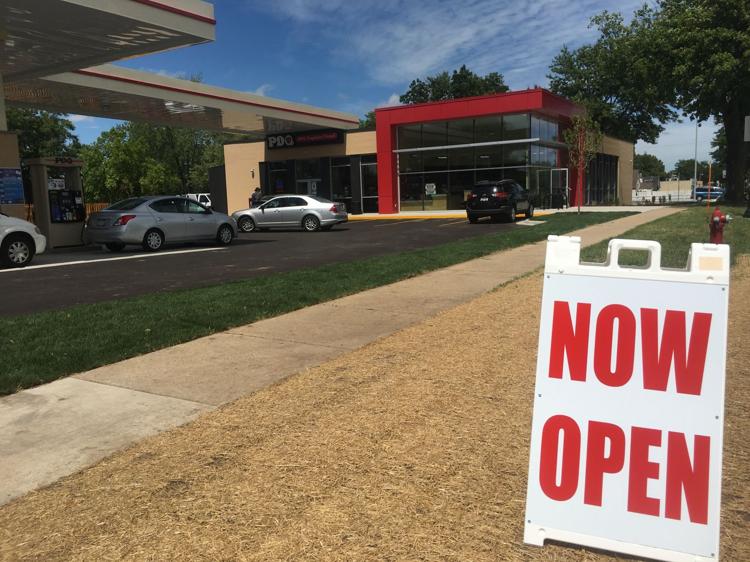 PDQ opens on East Wash: One of the city's premier corridors now has its first PDQ convenience store and it shows off a new building design for the Middleton-based company.
The 6,120-square-foot store, at 3528 E. Washington Ave., has an open floor plan and includes a large seating area with massive windows that allow visitors to look out over the street. The business, located across the street from Auto Zone, has eight fuel pumps for 16 fuel lines under a 4,000 square-foot canopy and a two-bay automatic car wash.
The $3.6 million project is on the site of what for 28 years had been home to a Prime Quarter Steakhouse. The business sustained a fire in May 2015, never reopened and was removed to make way for the PDQ.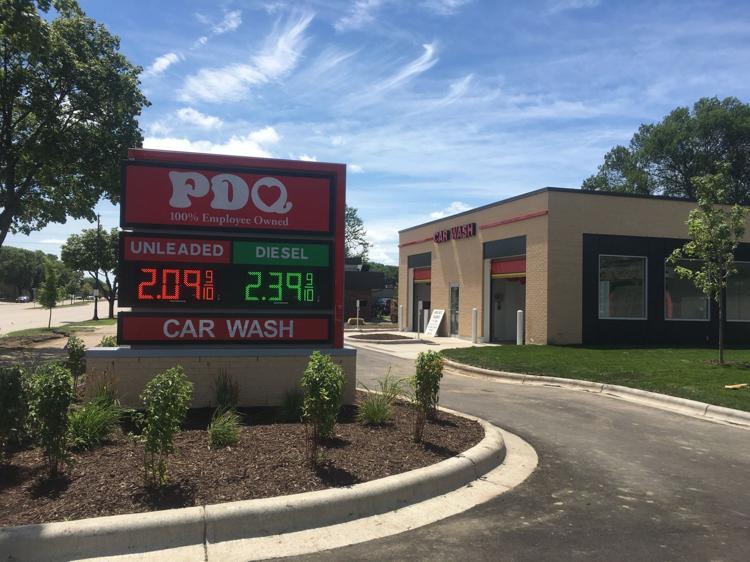 PDQ was founded in 1948 by Sam Jacobsen who opened his first store under the Tri Dairy name. He built his second store in 1962 and named the business PDQ, short for Pretty Darn Quick. In 2009, Jeff Jacobsen sold the company to its employees.
The company operates 37 stores in Wisconsin, Minnesota and California, according to its website.
Hilldale adds music: The Hilldale Shopping Center has launched a summer music series.
The free, after-work event takes place at 5 p.m. each Tuesday in the new west plaza.
The audience is encouraged to bring lawn chairs for the event that began last week.
The remaining schedule is Tuesday, Northern Comfort, a country-bluegrass band; July 26, Tony Castaneda's Latin Jazz Quartet; Aug. 2, White Birch Ensemble playing Russian Balalaika; Aug. 9, Tani Diakite & the Afrofunkstars, world music; Aug.16, Steve Waugh, classical guitar; Aug. 23, Dave Stoler Jazz Trio and Aug. 30, HirtAlpert, a Herb Alpert & Al Hirt tribute band.
Last day of Maxwell Street sales: Today is the final day of the annual Maxwell Street Days sale on State Street.
Dozens of businesses take part in the event organized by the Central Business Improvement District.
Sales today run from 10 a.m. to 5 p.m. and include businesses on the Capitol Square. The event has been a Madison staple for more than 40 years.
Send retail-related tips and story ideas to badams@madison.com or call Barry Adams at 608-252-6148.