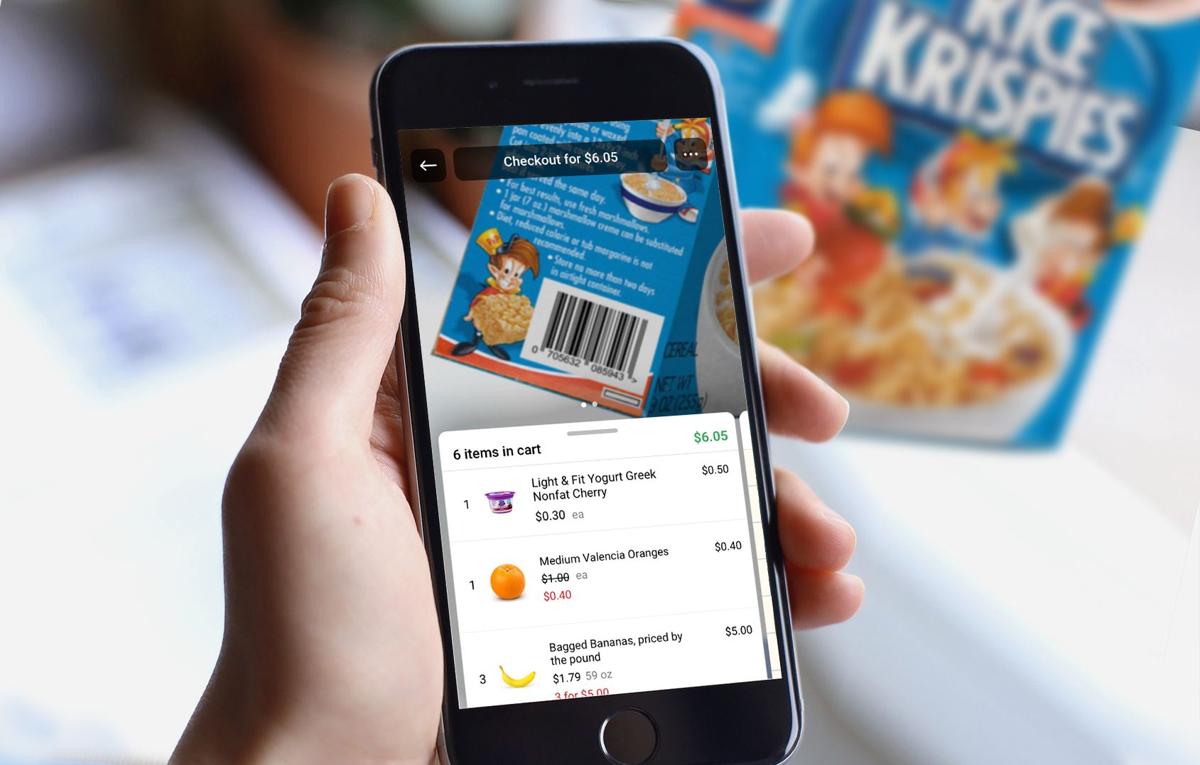 A Madison company has developed a product that could help grocery shoppers avoid the checkout line.
GrocerKey has announced that it is launching a mobile self-checkout system that uses a shopper's smart phone. The app, which the company plans to demonstrate at the National Retail Federation's Big Show conference in New York next week, will allow regional and independent grocery companies to better compete with similar programs offered by Amazon, Walmart and Kroger, said Jeremy Neren, GrocerKey's co-founder and CEO.
The app being offered by GorcerKey will be piloted by select retailers in the first and second quarter of this year and will allow shoppers to build lists, scan items to their cart, and pay for their purchases through the app, which will allow the shopper to exit the store without going through a checkout line.
"Ultimately, it's left to the retailer to determine if they would like to audit orders or simply allow customers to leave the store," Neren said. "Smart phone technology is changing the way consumers shop across retail, and grocery is no exception."
GrocerKey was founded in 2014 as an e-commerce technology and services company and sets up and manages online ordering for grocery stores, including those in the 16-store Woodman's Market chain.
In December, GrocerKey announced the creation of a software product that allows retailers to promote specific items and brands to shoppers. The software allows online ad campaigns on grocery store websites, apps that target specific demographics and shopper behavior and helps collaboration between consumer packaged goods manufacturers and retailers to increase revenues for stores through additional advertising.
Send retail-related tips and story ideas to badams@madison.com or call Barry Adams at 608-252-6148.