ASHWAUBENON — Wendy Kohlbeck packed it in just prior to kickoff.
On most Green Bay Packers game days, she sells about $3,000 worth of green and gold beads, T-shirts, flags and other gear to Packers Nation. But the home opener on Sunday, like everything else in 2020, was anything but typical.
After selling just one $5 pin in four hours, Kohlbeck began boxing up her inventory. Her tables were stored into a trailer and the tent was taken down, all before the first play in the storied but empty stadium across the street.
"It's usually crazy busy," Kohlbeck said, during a break from striking down her tent. "It's so quiet. No tailgaters. No bands. No people walking around. It's quite the difference from last year."
Sunday's game day experience for fans was unlike any in the 101-year history of the Packers, who defeated the Detroit Lions 42-21.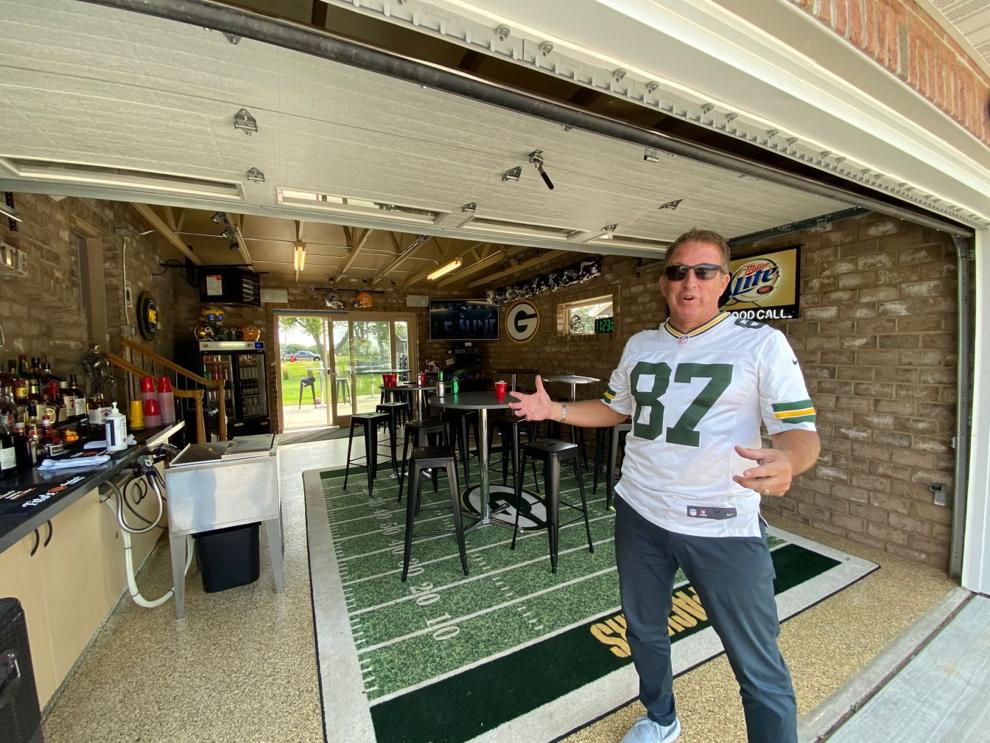 On the Lambeau Field property, fans were absent from the stadium and its parking lot was largely empty. Even selfies with statues of Curly Lambeau and Vince Lombardi were taboo. In the neighborhoods around Lambeau Field the scene was bleak. Most lots and yards, normally filled with cars, trucks and RVs, were empty. Many of the fabled party houses were shuttered, and those that were open had only a fraction of their regular crowds.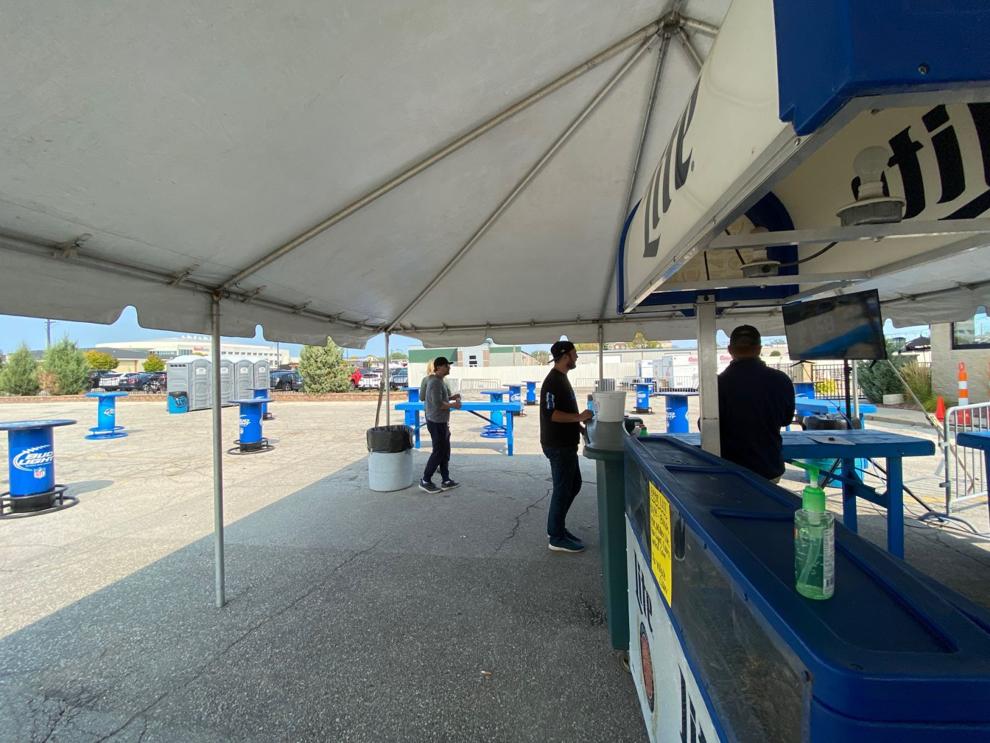 Streets around the stadium had plenty of parking, there were only a smattering of tailgaters, and a traffic was eerily light. Oneida Street and Lombardi Avenue were easily navigable, and in Rosendale, a popular pit stop for Packers fans, there was no backup at the intersection of highways 26 and 23, the village's lone stop light. At Bluemke's Food Mart, only about half the normal staff was on duty, said Susan Moore, who has been a clerk at the store for over 30 years.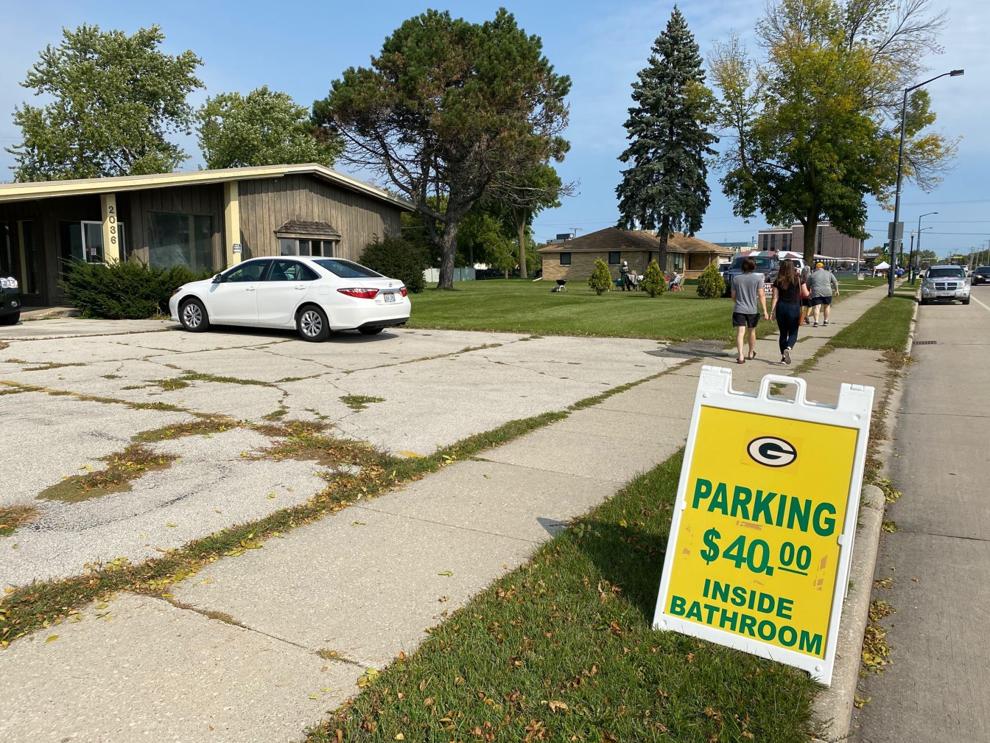 "It's very, very quiet," Moore said, shortly after 9 a.m. "Normally we start seeing traffic pick up around eight o'clock for a noon game and it gets super busy."
At Kroll's West, which has been located across from Lambeau Field since 1974, owner Mike Wier usually serves up 2,000 hamburgers to a crowd of more than 1,500 that can fill his parking lot and his restaurant and bar. At 10:30 a.m. there were six people in the parking lot, the trailer that normally holds a band was closed up, about 10 people were seated at the bar inside and virtually every table inside was empty. An hour later Wier instructed his staff to begin taking down most of the tables that had been set up outside. Instead of six bars and a food wagon set up outside, Wier had just one outdoor bar and food was being prepared inside. There were also dozens of open parking spots that are normally covered with crowds of people gearing up for kickoff.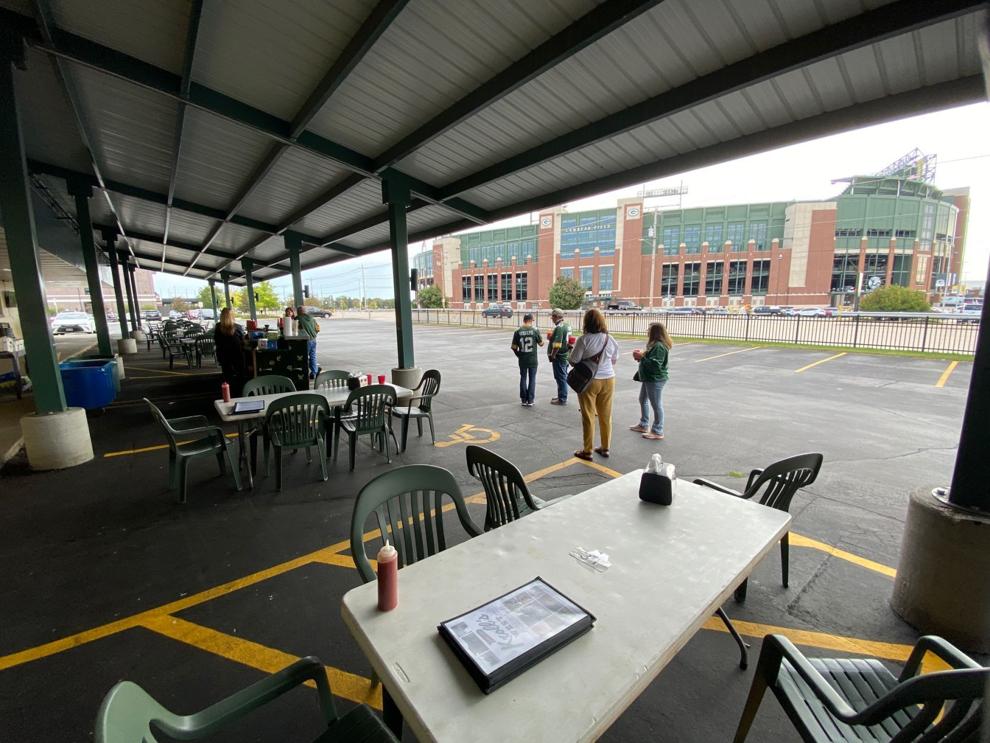 Wier, who has been on the Green Bay Packers board of directors for over 25 years, said his business was created to serve the neighborhood when there were few other options. Wier views game days as a bonus. He had no grand illusions of big crowds for Sunday's opener considering COVID-19 and some fans being upset that that the team stayed in the locker room for the National Anthem during the season opener last week at Minnesota.
"I didn't think there would be anybody and I think I'm going to be proven right," Wier said. "There are a few people around but I don't see any reason to go to the area around Lambeau Field if you can't get in there."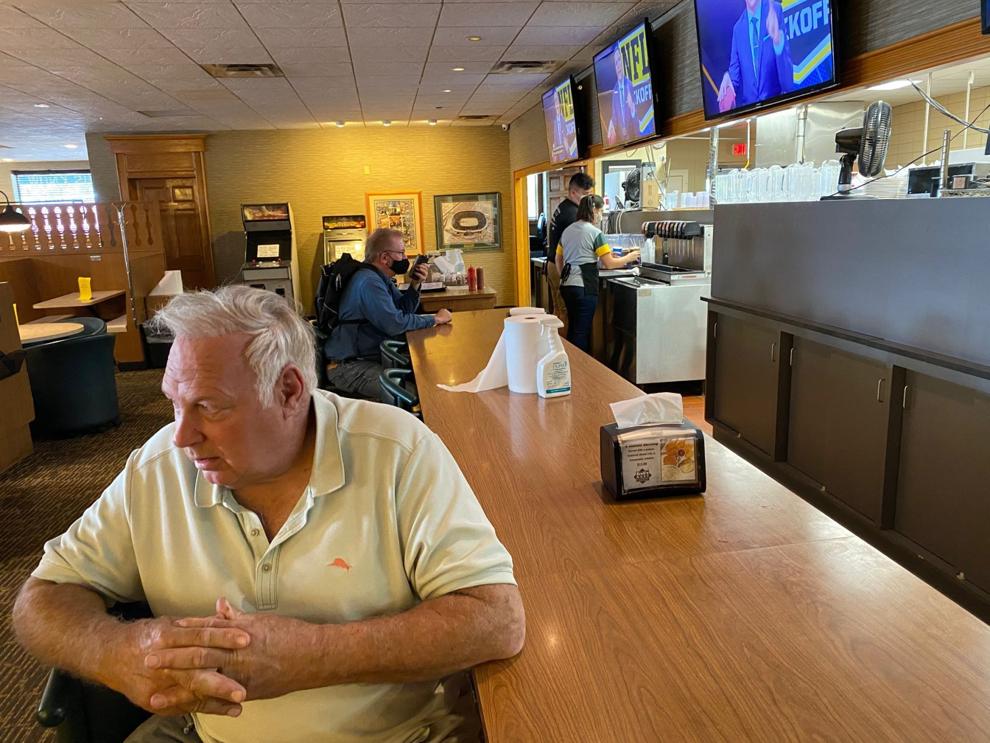 Those six people in the Kroll's parking lot had come from Superior, where Packers games are not available over broadcast television because of the city's proximity to Duluth, Minnesota.
Mike Mohr, 59, was with his wife, Diane, and two other couples and wanted to experience the home opener, even though they couldn't get into the stadium. Mohr, who owns Gronk's Grill & Bar in Superior, was stunned at the lack of people in the Kroll's parking lot.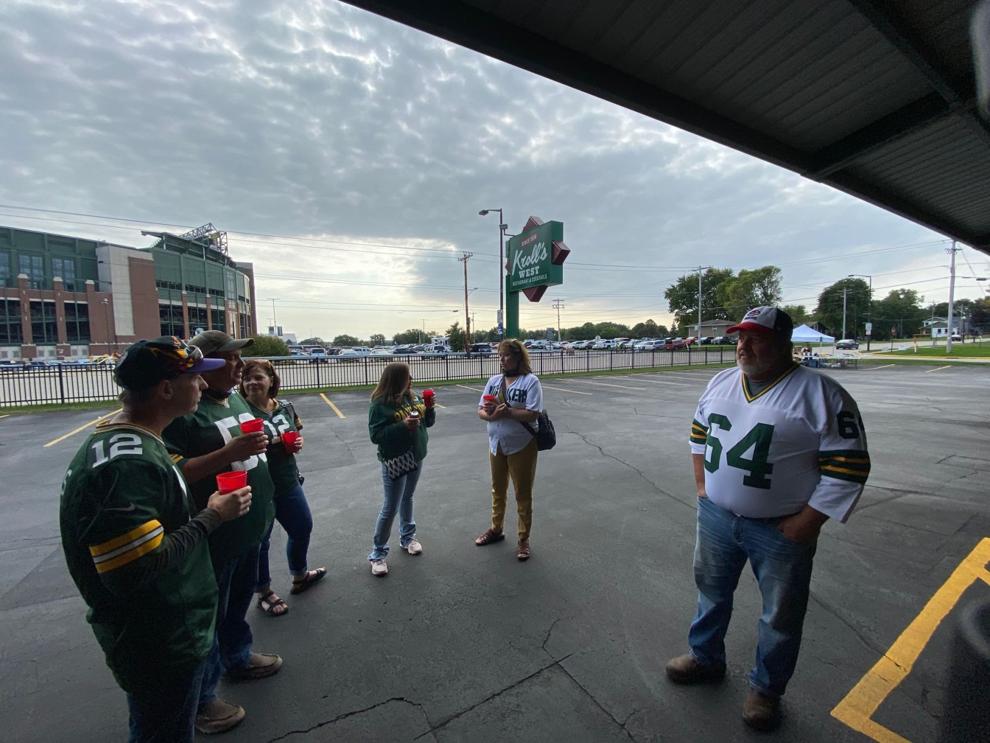 "Seeing this place today is nothing like I've ever seen before," said Mohr, a frequent tailgater at Packers games and who wore an autographed Jerry Kramer jersey. "Normally, you couldn't walk in here."
The lack of crowds did create less expensive lodging. Mohr and his crew rented a house for $300 a night this weekend but in years past have paid over $400 a night for a single hotel room.
Jenni Greatens is part owner of a grass lot along South Ridge Road across from Lambeau that is normally used for parking and tailgating. She normally charges $40 a vehicle but on Sunday there were no customers. Instead, she used the space for a family tailgate party that included plenty of room to toss around a football. However, her group planned to head home for the kickoff.
"I really thought I would love it but it's really kind of a bummer," Greatens said of having the lot to herself. "I'm definitely missing the vibe and the sounds."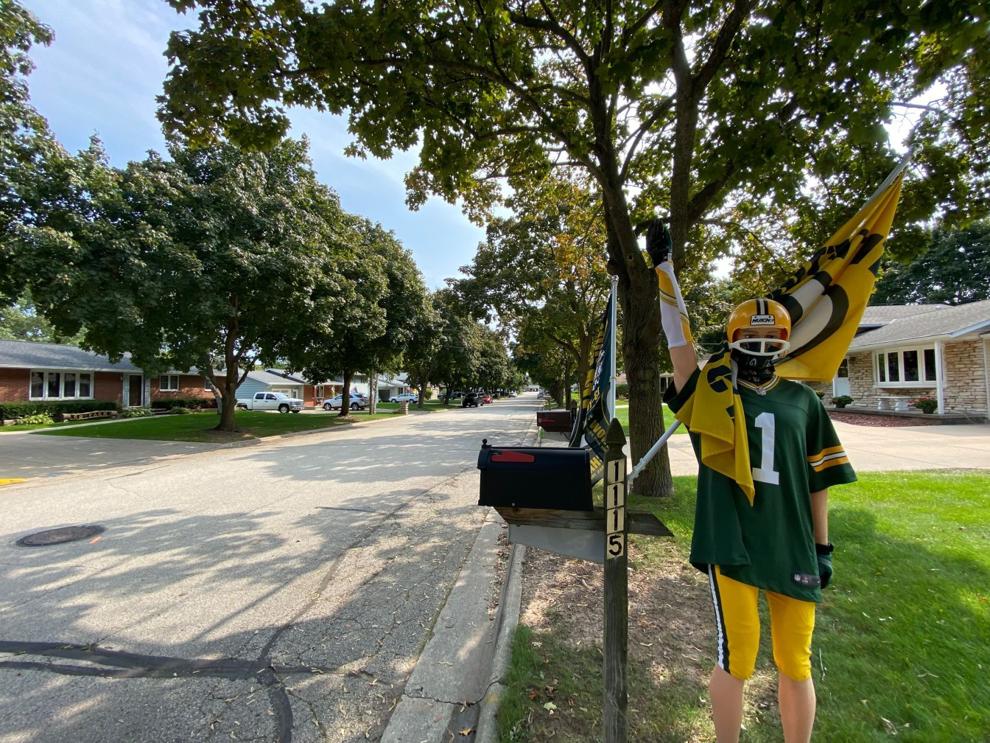 Just south of the stadium, a socially distanced crowd of about 60 people watched the game outdoors on a large screen at Green Bay Distillery. But at Stadium View, located just east of the stadium, hundreds crowded around two massive big screens with more watching from a crowded outdoor deck. Few wore masks.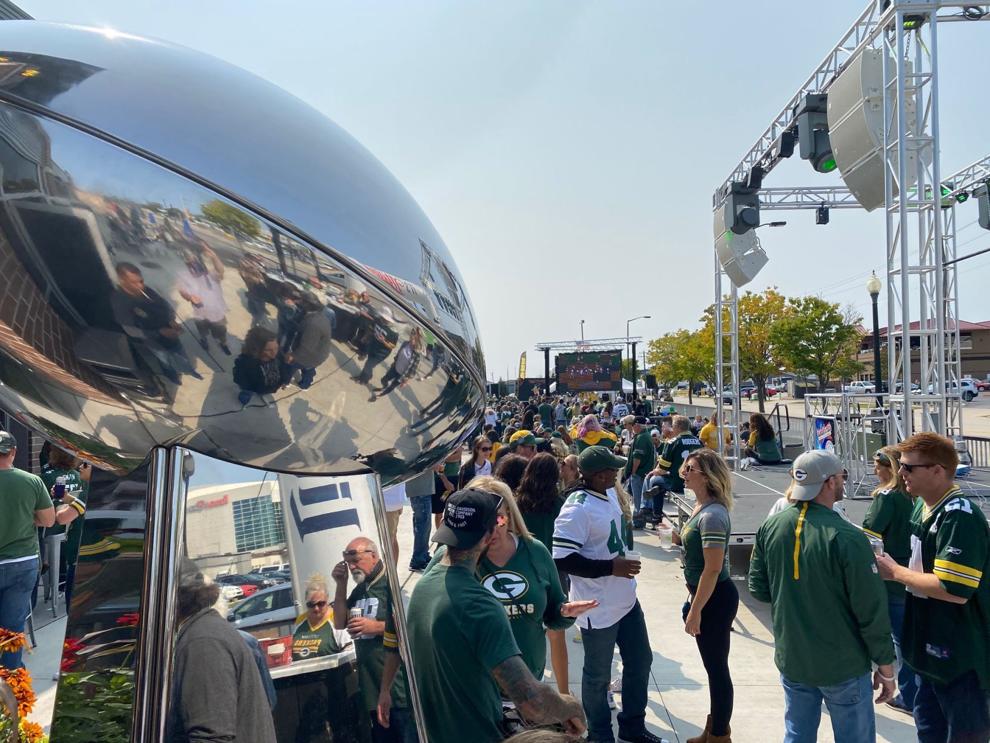 Next door at The Bar, the place was nearly deserted. Joe Zehren, who opened the business in 1998, normally has thousands of people, some arriving in buses. He staffed up Sunday as he always does but by 11:30 a.m. had sent about 75% of his employees home. Zehren said he would be lucky if he made 10% of his normal game day revenues.
"We didn't know what to expect coming in but we didn't expect this," Zehren said. "We thought people would be a little bit of creatures of habit but that's not the case."