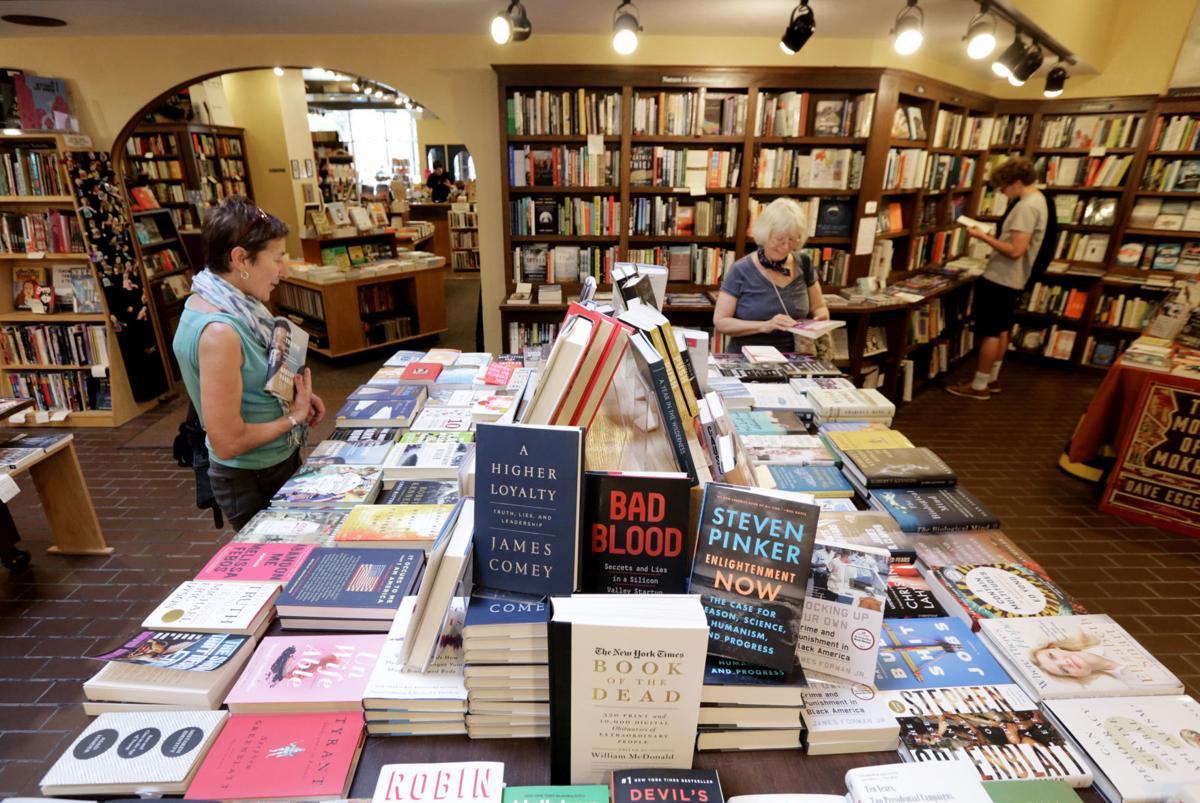 One of Downtown Madison's most beloved businesses is getting new owners and they're quite familiar with how it operates and what it means to the community.
Employees Gretchen Treu and Jes Lukes have formed a partnership with Patrick Rothfuss, a nationally acclaimed and award-winning fiction author from Stevens Point, to purchase A Room of One's Own, 315 W. Gorham St., from majority shareholders Sandi Torkildson and Nancy Geary and a group of other owners.
The deal, set to close June 30, means Torkildson, who helped found the business 43 years ago, and Geary, who has been with the store for 26 years, can eventually retire, feel confident about the transition and know that a key retailer will continue and serve as a community hub.
"They know what it means to run a bookstore," Torkildson said of Treu and Lukes. "A lot of people have kind of a romantic notion of it, but it's not really that romantic. "It's being there on Saturday to fix the toilet and it's just a lot of paperwork. You have to be willing to take care of that side of it. Anyone who owns a small business knows how much of that there is."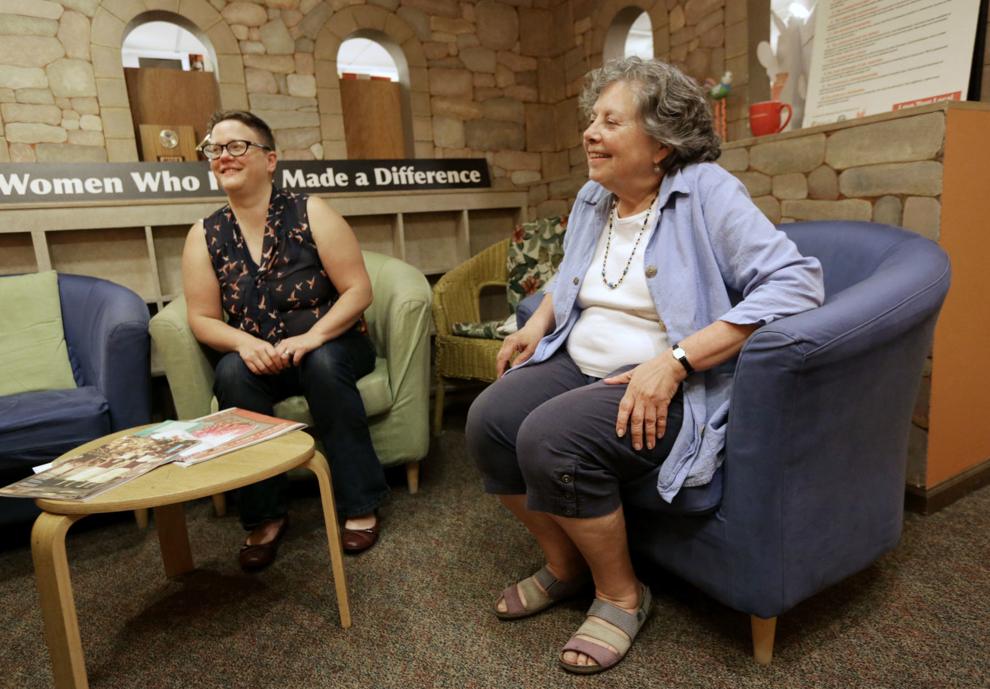 The announcement of the sale was made Tuesday afternoon in an email to customers from Torkildson, Geary, Treu and Lukes. It comes after Torkildson and Geary put the 6,000- square-foot store up for sale in June 2016 but with the understanding that they would vet any potential buyer to ensure they knew the business and could successfully carry on the store's mission. Later that year, they also hosted a meeting about what it would take to form a co-op to own and operate the business.
But in the end, they turned to Treu, who has worked at the store for 11 years; Lukes, a six-year employee; and Rothfuss, a best-selling fantasy author with family ties to Madison, who will largely be a silent partner. Torkildson and Geary will stay on as consultants for several months after the closing date to ensure a smooth transition.
Treu and Lukes say they plan to continue the business in "Sandi and Nancy's vision" with an eye towards some modernization behind the scenes but no major changes.
"I love this store. I've been here for a long time and I've seen it in its downsides and in its upswings," said Treu, 33. "I'm very passionate about bookselling. I love the industry, I know the industry and I'm very passionate about not only books in general but getting the right book into a reader's hands and making a community space where literature and books are a part of everyone's daily lives. This is just a very special business."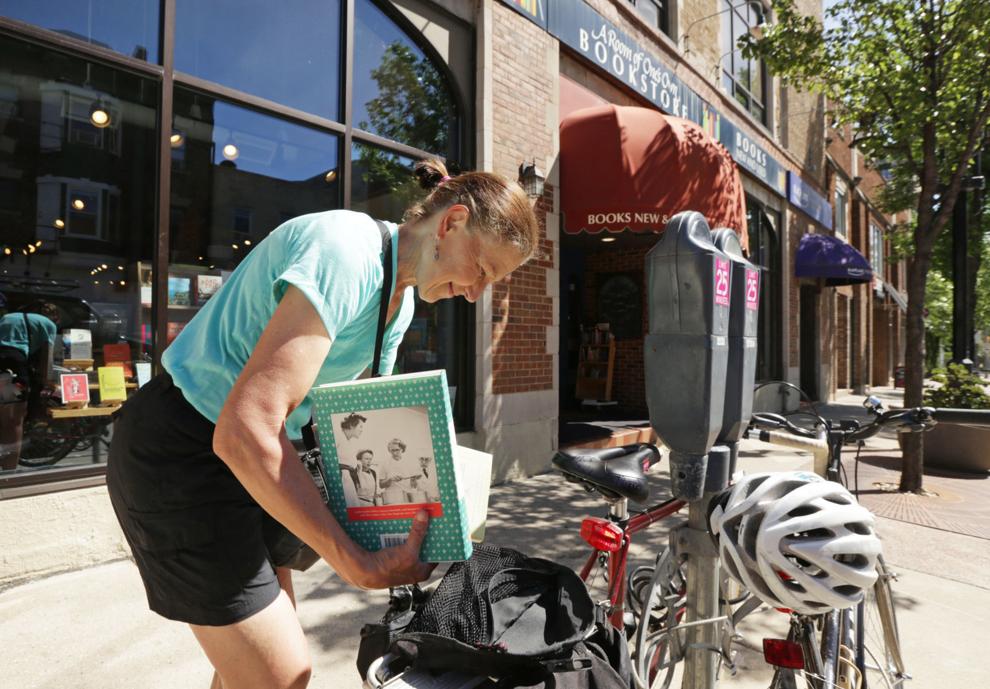 The store — its motto "Eat, Sleep, Read" — was founded in 1975 in a 2,000-square-foot space at 317 W. Johnson St. when Torkildson and four others raised $5,000 and sublet an old printing office. It opened with 20 bookcases that displayed about 1,000 books, all face out. The store, its name taken from a phrase in a Virginia Woolf essay, came along at the time the women-in-print movement was taking off as small publishers began printing feminist and lesbian books and large trade publishers started to recognize women as a potential market.
Over the years the business has grown in size and location and in titles and genres. It moved to a 3,000-square-foot space at 307 W. Johnson St. in 1997, then doubled its size in 2011 when it moved to its current location next to Community Pharmacy and into space that had been home to Avol's Books after the closing of Canterbury Booksellers. Annual sales now top $1 million and the store carries 198,000 titles spread over 405,000 books.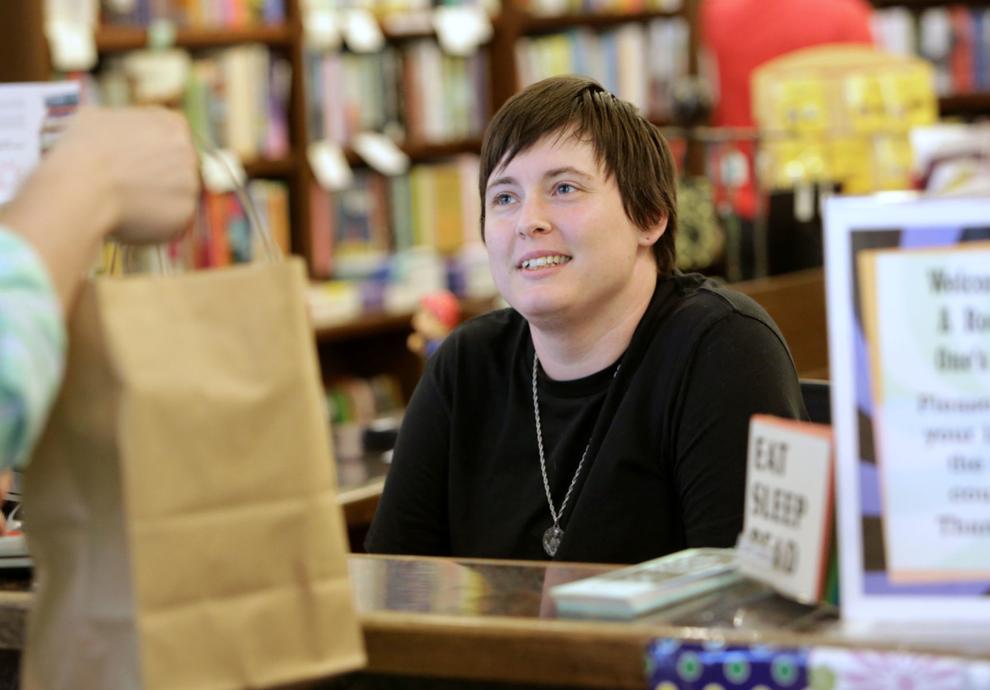 "It's very exciting," said Lukes, 30, who worked at Avol's prior to joining A Room of One's Own. "I'm a little nervous but we've been working together my whole career here. We're both excited about continuing the legacy."
Lukes grew up in Trevor, a Kenosha County village just east of Wilmot. She graduated from UW-Whitewater in 2010 and has about eight years of experience in bookstores. Treu, a native of Mount Horeb, graduated in 2008 from UW-Madison, where she studied English and women's studies and began working at the store while in college. Any thoughts she had of buying the business when Torkildson put it on the market in 2016 were fleeting since Treu's partner had just given birth to a son three months earlier.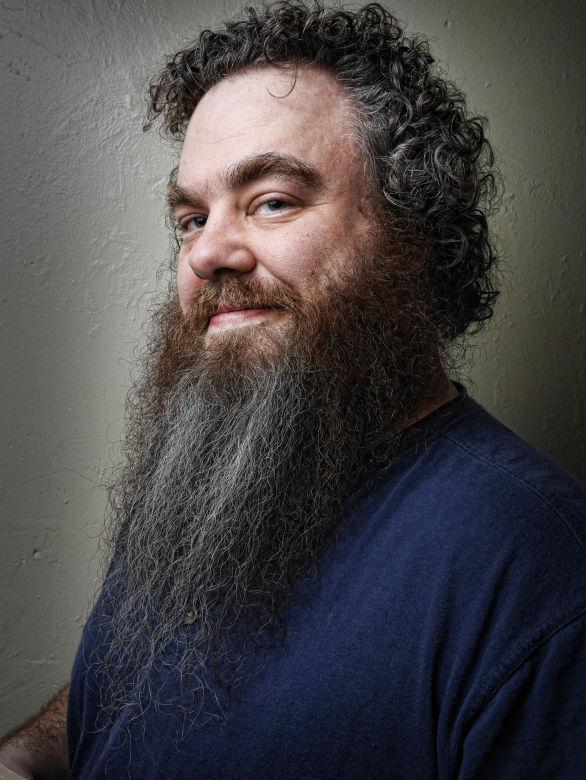 But the idea of buying the business received new life when Rothfuss, in November 2016, began talking to Treu about forming a partnership. The two have known each other for 11 years after Treu saw him speak as part of a late-night panel at WisCon, a feminist science fiction and fantasy convention held annually in Madison. Rothfuss, who was born in Madison and graduated from UW-Stevens Point, is the author of "The Kingkiller Chronicle." The first book was released in 2007 and the second in 2011 and together have sold more than 10 million copies. A highly anticipated third book is planned.
Rothfuss is also collaborating with Lin-Manuel Miranda, the creator and star of the Broadway smash hit "Hamilton," for a feature film and TV series based on his books.
"It was really wonderful," Treu said of the partnership Rothfuss proposed. "I never expected that from him at all."
A comeback for
the independents
The sale comes at a good time for Torkildson, who wants to spend more time quilting and gardening but who will also remain a familiar face at the store along with Geary. But it's also the right time for Treu, Lukes and Rothfuss to buy the business, which is on an upswing and mirrors a national trend for independent bookstores.
While mega-chains like Barnes & Noble, Borders and more recently Amazon have caused disruption and significant challenges for independent bookstores over the past two decades, there has been a recent resurgence thanks to slower sales at Barnes & Noble, an increase in the "buy local" movement and increased interest in bookstore ownership, according to the American Booksellers Association.
Membership in the independents' trade group grew over the past year from 1,757 to 1,835, and the actual number of store locations from 2,321 to 2,470, at a time when online retailing has devastated numerous physical retailers. In the first four months of 2018, sales from the roughly 650-750 independent stores reporting numbers have increased more than 5 percent from the same time the year before.
The ABA currently has 168 "provisional" members, those thinking of or planning to open a store. The association had 141 provisional members a year ago and 108 in 2016, the ABA reported.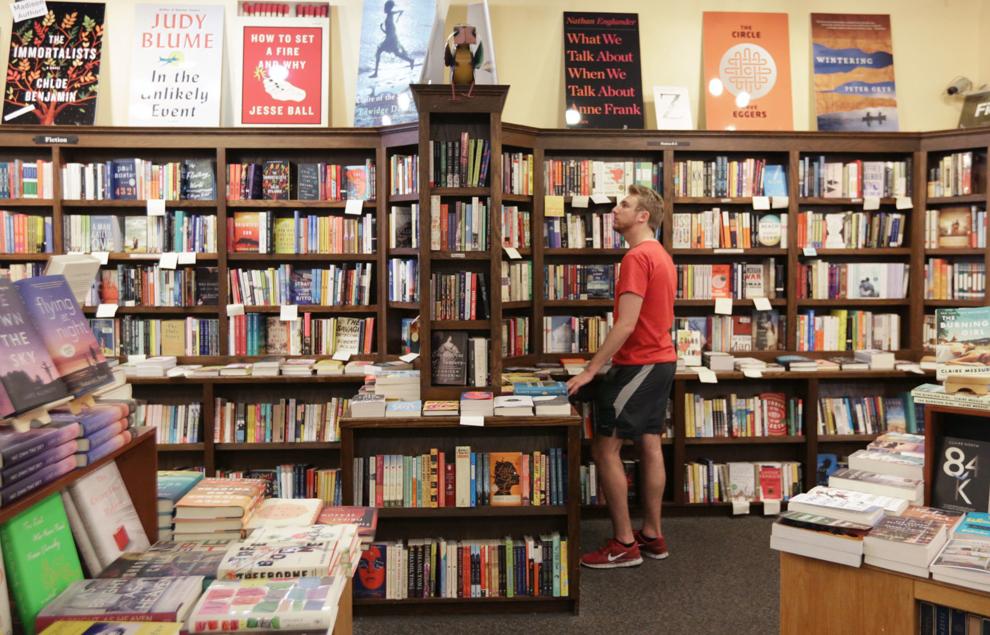 Wisconsin is home to dozens of independent bookstores including Jahnke Book Store in Wausau, founded in 1874 and considered the oldest bookstore in the state; University Bookstore, established in 1894 in Madison; and Arcadia Books, which opened in 2011 in Spring Green.
News of the sale of A Room of One's Own is a relief for other Downtown businesses and for Tiffany Kenney, executive director of the Central Business Improvement District that encompasses State Street and those businesses one block off of State Street; Capitol Square, King Street and East Wilson Street. A recent survey of the makeup of the district showed 168 food and drink establishments, 143 service businesses such as banks, hair salons and fitness centers, and 90 retailers.
"We are thrilled," Kenney said of the bookstore's sale. "It's really important that an independent book store stays Downtown. It would have been a pretty significant loss to our community. People downtown like to experience their shopping and be hands on."
The Associated Press contributed to this report.