TOWN OF VERMONT — Nathan McGree's work history hasn't afforded views like this.
For most of his adult life, he's been immersed with the repair of diesel engines. His jobs have included fleet maintenance in Beaver Dam at the Walmart Distribution Center and at Thermo King in Madison. There was also a six-year stint working on massive locomotives in Minneapolis for the Burlington Northern Santa Fe railroad company.
But McGree, 33, stood recently on a north-facing, grass-covered hill looking down at history and talking about the future of Tyrol Basin, one of southern Wisconsin's oldest and most noted ski and snowboard destinations.
Along with three minority owners, McGree is spending $2.5 million for a new path in life with remarkable scenery and a major-league challenge to elevate the ski hill's business model.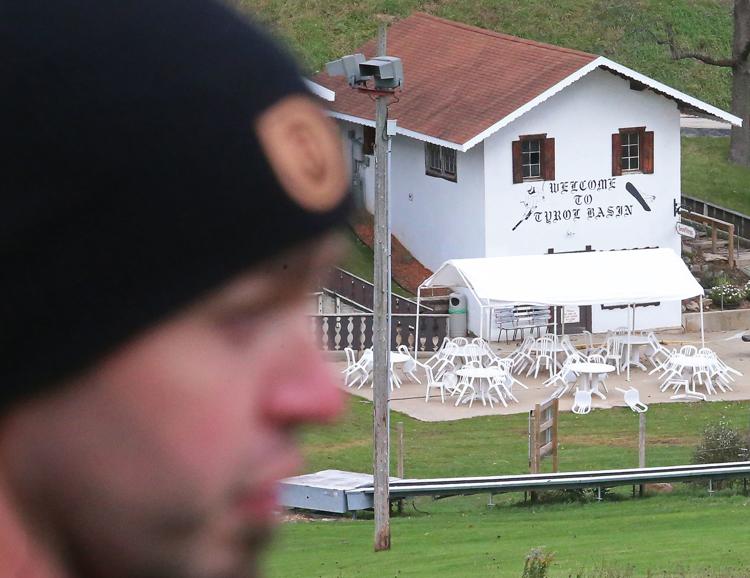 The idea, after buying the 126-acre property at the end of August, is to make the hill a more year-round destination and bring in new attractions to help bolster the unpredictable winters that includes a ski and snowboard season that can be just four months long even with the most cooperative conditions.
"It's just been a blur. There's so much to do, so much to learn," McGree said, as he stood about halfway up Sunrise, one of the hill's 15 or so ski runs. "I've put everything I have on the line and essentially signed my life away. It will either work or it won't. But better to try than not. Life's too short to stand around wishing you would have."
Work virtually endless
Besides hoping for temperatures below 34 degrees so that the hill's snowguns can be fired up to begin laying a base for the upcoming season, the jobs are virtually endless. Work includes selling season passes, testing and inspecting lift equipment, hiring staff, updating the website and just becoming familiar with the day-to-day operations. In the last two weeks the cable on B Lift was recently repaired, a job that required removing dozens of chairs, taking the cable off the pulleys, making the fix and reattaching the chairs. The hill's 21st annual ski and snowboard resale is also set for Sunday, Oct. 28.
McGree got a head start when he was hired in June to become the hill's general manager after Josh Faber, hired in the fall of 2015, left for Colorado. McGree also spent much of last winter driving for Uber and Lyft and going on spying missions at Tyrol. He would come out to ski, but all along be analyzing the hill's operations and equipment and making mental notes about improvements.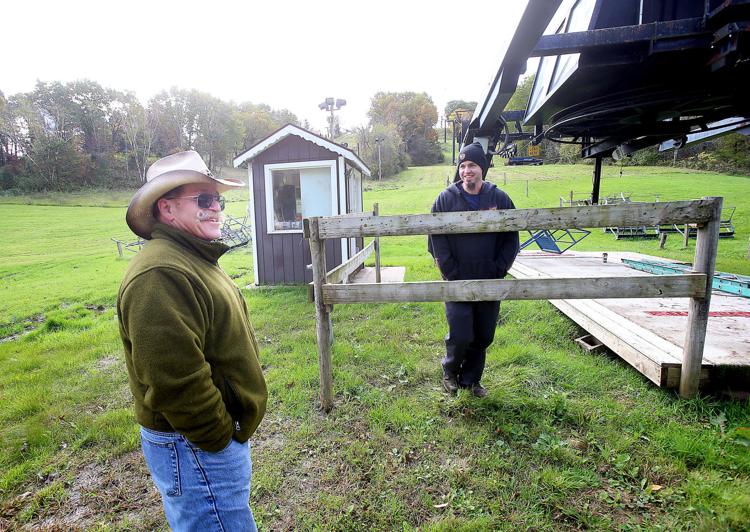 "Tyrol needs new blood. That'll be good for it. It's new energy," said Don McKay, Tyrol Basin's general manager from 1989 to 2015. "I love Tyrol Basin and I really want to see it succeed."
New ideas
McGree's ideas include adding a tow rope for the beginner's hill but also more long-term plans like the addition of mountain bike trails, a haunted house in the fall and making improvements to the chalet for a year-round restaurant that could be open on weekends and better serve weddings and private parties.
McGree also has thoughts of a giant slip-and-slide and music events.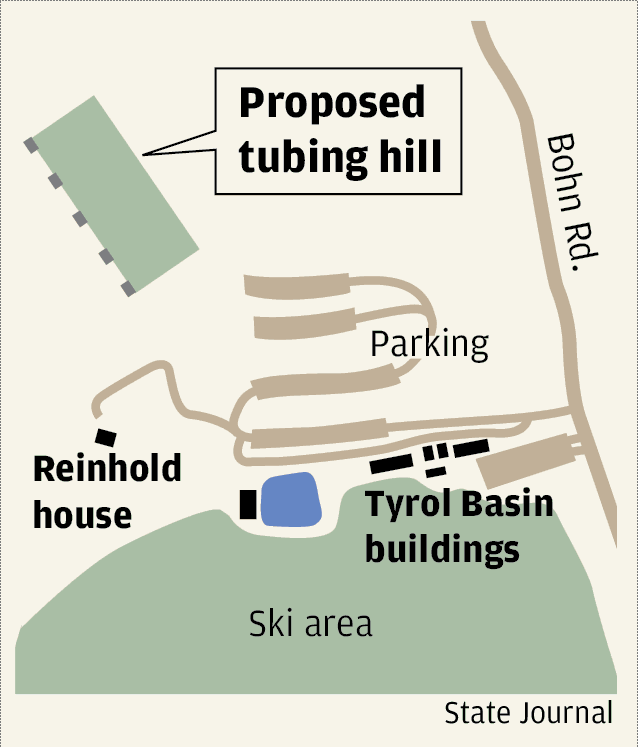 But for now he is working on what will ultimately be a $500,000 proposal to build an eight-lane tubing run on the northwest side of the property just west of the upper parking lot. Tubing runs have become popular additions to ski hills and bring in more people who don't have the ability or desire to strap on a set of skis or a snowboard.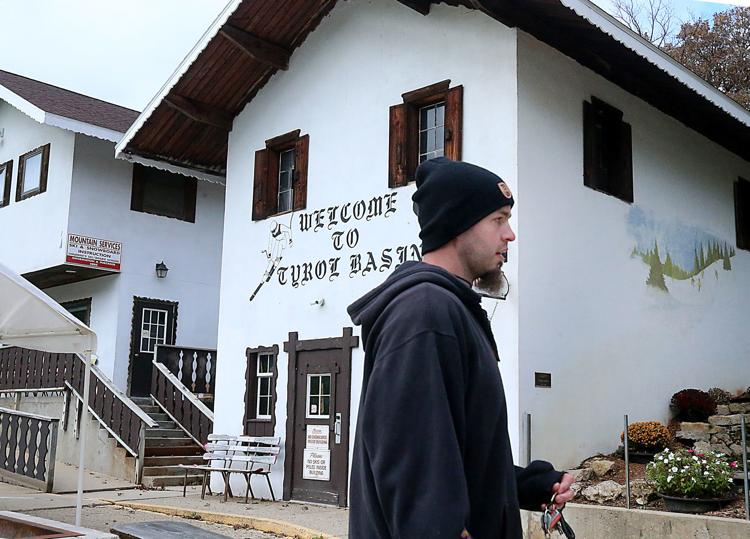 They can account for one-third of a hill's revenue, McGree said, but he's getting pushback from some neighbors concerned about lighting for the tubing run, noise and further development.
You have free articles remaining.
"We think we can overcome it. We want to be good neighbors in the community and we're willing to work with everybody," said McGree, who wants to use dark-sky lighting. "You need tubing to be successful. Tubing will save Tyrol Basin."
Opposition to tubing
But while tubing runs fit under the current zoning of the town, lights needed for night operations require a conditional use permit. The issue drew about 30 people to a town Plan Commission on Oct. 8. The Plan Commission is scheduled to vote on the issue Monday and a public hearing is set for Tuesday in Madison before the Dane County Zoning & Land Regulation Committee.
"I think the town went through about a two-year process in 1988 and 1989 and came to the conclusion that a tubing hill was a reasonable next step," said Karen Carlock, the town of Vermont's chairwoman. "So we're doing our due diligence. I feel like we've gathered the necessary evidence regarding his lighting plan for the outdoor lighting. But it's been a more intense situation than I ever would have anticipated."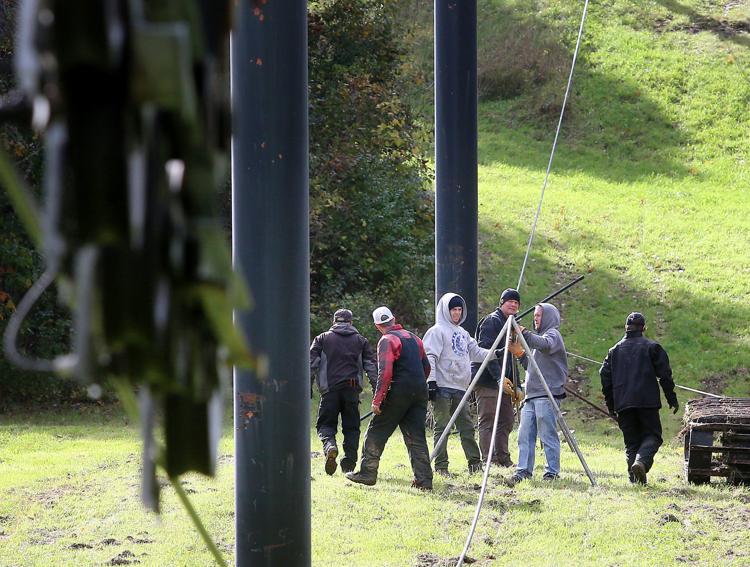 One of the primary opponents to the plan is a former owner of the ski hill. Ross Reinhold owned the hill from 1976 to 1980 and still lives in a home on property surrounded by Tyrol Basin land. The proposed tubing operation would be about 400 feet from his home. Over the years, land owned by the hill's original owner around Reinhold's home has been sold to Tyrol Basin and Reinhold now has an easement from the hill to access his property. A stand of trees separates his home from the ski hill, which is also lighted.
"For us, it's the most onerous location possible," Reinhold said of the proposed tubing operation. "We live out in the country because we value the rural lifestyle and that's going to be compromised, particularly at night."
Long history
Located northwest of Mount Horeb where Elvers Creek splits to create Bohn Creek, skiing has been a part of the landscape here since 1958 when Sanford "Sandy" Stevenson, a ski enthusiast from Chicago, purchased a farm and converted the dairy barn into a chalet. Stevenson's ski hill was the first in the Madison area and started with a rope tow and a barn full of hay for a warming house. He added a T-bar lift in 1961 and installed the first chairlift in 1964.
Stevenson sold the business in 1976 to Reinhold who had it until 1980 before selling to other owners. But the business closed for three seasons beginning in the fall of 1986 before reopening for the 1989-90 season under new owners. The new ownership group consisted of former Dane County Executive Jonathan Barry; Hans Lenzlinger, owner of the New Glarus Hotel and a former Tyrol ski instructor; Dave Vogel, a Madison building contractor; and James Kalscheur, president of UW Provision Co. in Madison.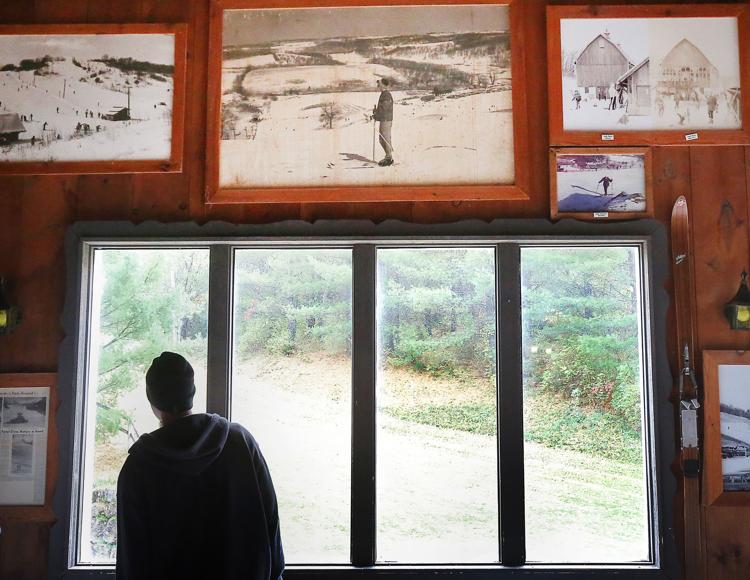 The group then brought in McKay, who at that time had 25 years in the ski industry, as a consultant to help design a new snowmaking system and devise a project plan. When the plan was finished, they hired McKay, who had been living in New York, on a full-time basis.
Barry and the ownership group put the property up for sale in 2017 but had been privately looking for a buyer for several years prior.
"It's time to pass this on to a new group that would have new energy and new vigor," Barry told the Wisconsin State Journal in June 2017.
Haunted house leads to ski hill
McGree, who for five falls had built haunted attractions at Screamin Acres at Eugster's near Stoughton, came upon Tyrol Basin about a year ago while looking for a property on which to create his own haunted house. After months of negotiations, working through a maze of financial requirements and almost walking away from the deal, McGree found himself the owner of a ski hill.
He was only required to put $25,000 down on the $2 million loan and is financing the remaining $500,000 through the former owners. McGree holds a 70 percent stake while the remaining 30 percent is held by Brian and Jan Patrick of Sun Prairie, and Mark Anderson, a Fitchburg doctor. The Patricks are the parents of McGree's fiance, Autumn.
"There's just a ton of opportunity out here," McGree said. "We can be a great, year-round facility."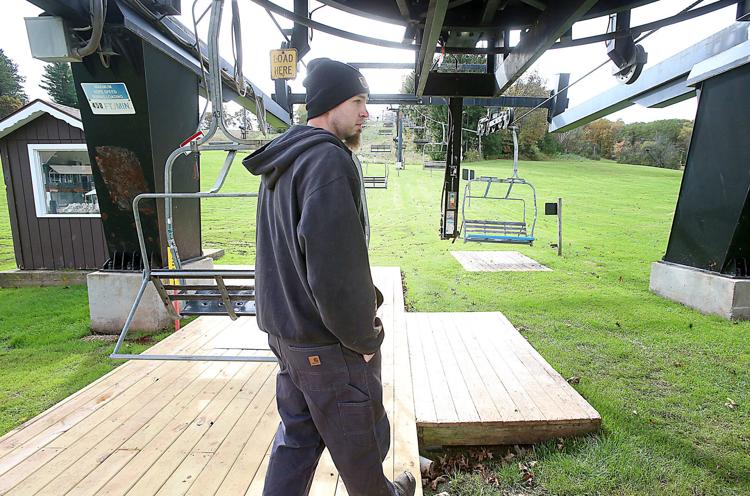 McKay, who still sports a curled mustache and a cowboy hat with a pair of crossed six-shooters on the front, is credited for much of the hill's success and the force behind many of the improvements over the years. He built the first half pipe at the hill for the 1989-90 season and a year later added a terrain park. New lifts were added in 1989 and 1991 and the west ridge, known for more challenging runs, was developed in 2000 along with another lift.
"I have the benefit of taking over what he built for years that worked well," McGree said of McKay. "And when he left, nobody grabbed those reins and picked them up. Now, we're a few years after Don left but I can grab the reins that are still floating around here and run with what he created. It's taking Don's playbook and tweaking it for 2018."