SUN PRAIRIE — The windows and doors of the Old City Hall building that was constructed in 1895 are still covered with plywood.
The intersection of Bristol and Main streets also has vacant lots on the northwest and southwest side that, for now, serve as constant reminders of the summer natural gas explosion that killed a beloved firefighter and downtown business owner and altered the city's downtown landscape.
But a few blocks away stands a hint of what could be on the horizon for one of the state's fastest growing cities and at the same time has added to the historic downtown's vibe that continues to blossom as a destination.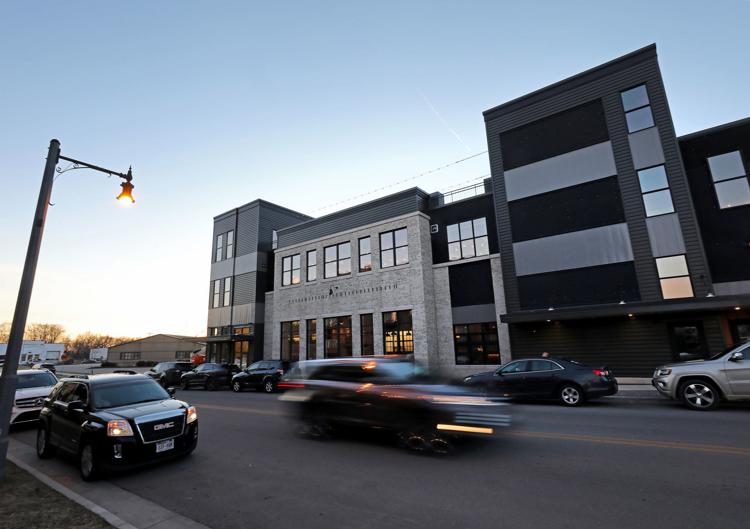 A new, multimillion-dollar, two-story building a block off East Main Street and across the street from Market Street Diner has resurrected a city-owned lot that has stood vacant for well over a decade.
Now it is home on the first floor to Full Mile Beer Co. & Kitchen, a 7,100-square-foot brewpub owned by childhood friends that opened on Tuesday. A second business located above, The Loft at 132, is a ballroom and event space that opened in late September and includes a rooftop bar and deck. The Loft is owned by the building's developer Bill Howe, a Sun Prairie native who remembers when a cannery and porcelain plant bustled with workers in the 1970s and everything west of Highway 151 was largely farmland.
"Sun Prairie is growing a lot and the West Side is growing a lot with Menards and Costco and Cabela's," said Howe, 48, who lives near the downtown. "But it's important not to lose sight of the downtown area. It's a nice way for the city to expand and, in light of the tragedy down there, it's more important. We're seeing a lot of cool things."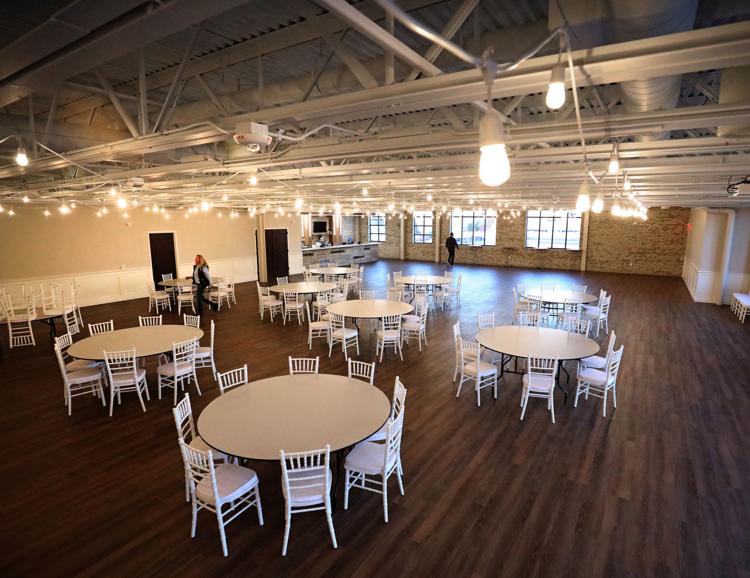 Downtown as a destination
That includes Right Bauer Brewing, a 2,000-square-foot brewpub that opened in October at 239 E. Main St. There's also Eddie's Ale House & Eatery, the Nitty Gritty and Salvatore's Tomato Pies that opened its downtown Sun Prairie location in 2016. There's a coffee shop, several retailers that sell items such as bikes, gifts, antiques, flowers and sewing supplies while the Baehr House Boutique Hotel is preparing to open at 114 W. Main St., next door to one of the vacant lots created by the July blast.
Plans for the vacant lots created by the blast and Old City Hall remain unclear; but when redevelopment does happen, Bill Howe's building could be a template.
"That's the expectation," Scott Kugler, the city's Community Development Director said of the quality of future building projects in the downtown. "The redevelopment of the properties are going to be high profile and they're going to have be done in the right way."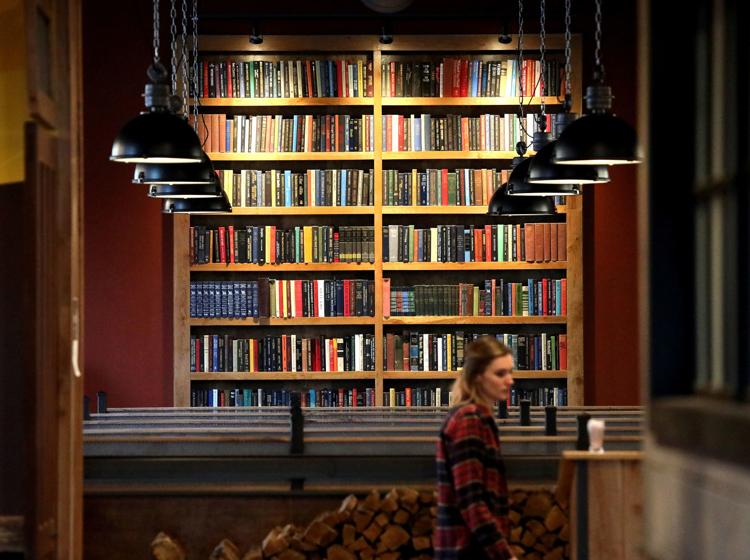 'It's a good fit'
Full Mile and The Loft are on land that for years was home to Royle Printing that relocated to the city's south side. Market Street Diner was constructed on part of the property and opened in late 2005 in what was the second phase of Cannery Square, a $26 million redevelopment project that broke ground in 2003 to start the conversion of the city' core industrial area into housing, retail and commercial space.
But what had been the parking lot for Royle remained undeveloped thanks to the recession and, in recent years, more focus on rapid growth of the city's west side, Kugler said.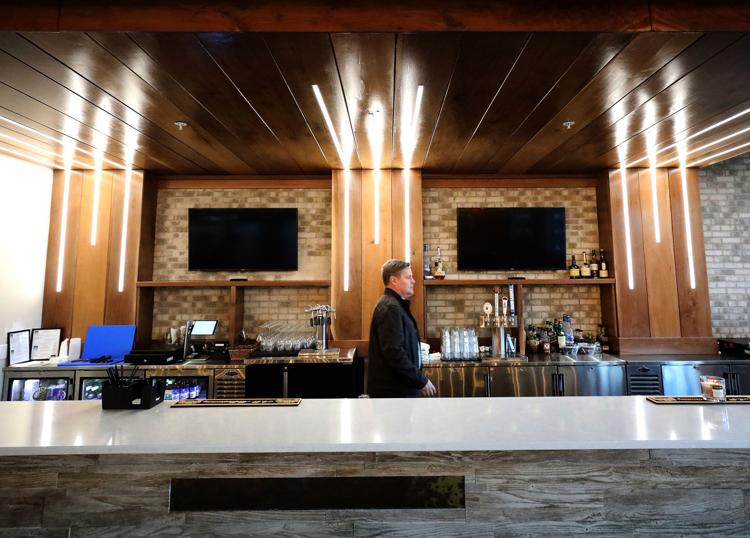 Then, in late 2015, two fledgling brewing companies began to show an interest in the lot. Wylde Brewing Co. had received preliminary approvals for its plan to build a 5,200-square-foot brewpub but ultimately couldn't come up with the financing, Kugler said.
That opened the door for Nate Kinderman and C.J. Hall, childhood friends who grew up in the village of Oregon, to pursue their Full Mile concept. They began talking with Howe and his partner Adam Hanson who agreed to construct the building and lease the first floor to the brewpub. Howe said he and Hanson had considered putting apartments above the brewpub but felt the event space filled a need in the community and wouldn't conflict with the brewpub's business plan.
You have free articles remaining.
Register for more free articles
Stay logged in to skip the surveys
"It's a good fit," said Howe, president of H&H Group Holdings, a company that works with contractors on renewable energy systems. "It was a good spot to put that building and I thought it was a good opportunity for investment."
Wood-fired pizza, fish fries and more
Howe would not disclose the cost of the building but Kinderman said the brewpub, which features a wood-fired oven, 16 taps, a capacity of 300 people and a system that can brew beer in 10 barrel batches, came in at just under $2 million.
There are three roll-up doors that on warm days expands the brewpub into patio space, metal work by local artist Jerry Howes, tables and bar tops made from ash, cherry and birch and a large mural painted by Zach Bartel on the brewpub's west wall.
The food menu includes wood-fired pizza, a Friday night fish fry, burgers, pan-seared salmon, tacos, and a dish that includes mussels and chorizo sausage.
"This concept is something we probably drunkenly talked about at a class reunion 10 years ago. And every once in while we'd casually talk about it but about four years ago we got serious about actually doing it," Kinderman said. "We always knew we wanted to be in downtown Sun Prairie as opposed to the west side. To us, it's more of a communal feel and something the community can get fired up about and wrap their arms around."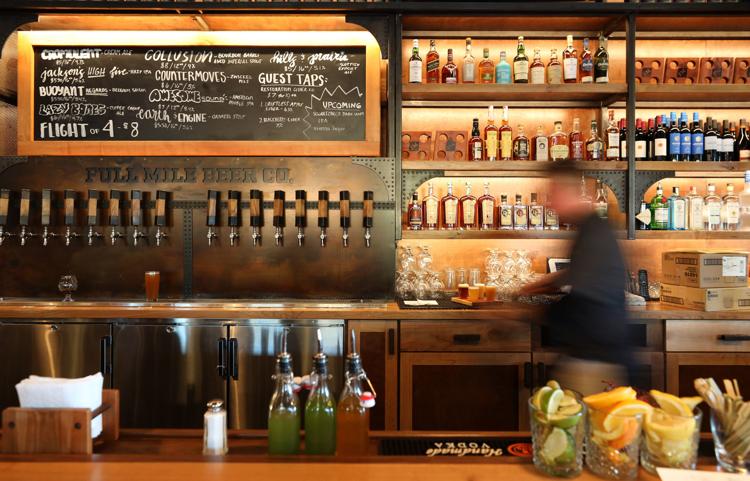 Already brewing
Kinderman, 44, is a UW-Madison graduate who has spent years in the restaurant business. He was the bar manager at Sardine on Lake Monona in Madison and in 2012 was part of a trio of owners to open Gates & Brovi at the corner of Glenway and Monroe streets on Madison's Near West Side, although he transferred his ownership in 2017.
Hall, 45, is a graduate of UW-Stevens Point and has spent his career in graphic design, branding and marketing. He's also an accomplished and award winning homebrewer. Full Mile's brewmaster, however, is Skyler Kottwitz, who spent nearly six years at New Glarus Brewing Co. and later worked at Octopi Brewing Co. in Waunakee.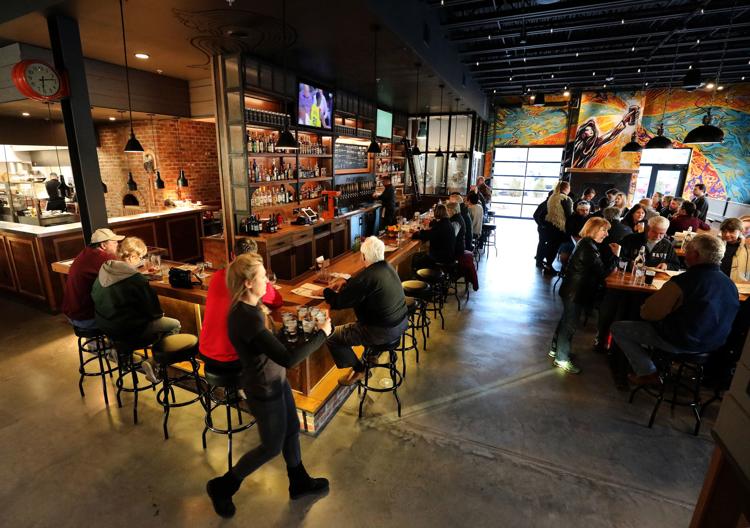 "I've learned a ton from Skyler. I would have hurt myself on that equipment, honestly. It's a little scary but it's pretty darn cool," Hall said. "It's so different from what Sun Prairie has right now. No one has had an opportunity to dso something like this until this building went up. There wasn't this space to do anything like this."
It's typical for brewpubs to get their restaurants up and running before diving into brewing but Full Mile flipped the script and made its first batch of beer in early November. When the doors opened on Tuesday, the beer list included six in-house beers: a cream ale, Zwickle pils, hazy IPA, an American double IPA, a Belgian saison and an oatmeal stout. The tap lines also held two ciders from Madison-based Restoration Cider Co. and collaboration beers with Lucky's 1313 in Madison and Hillsboro Brewing Co.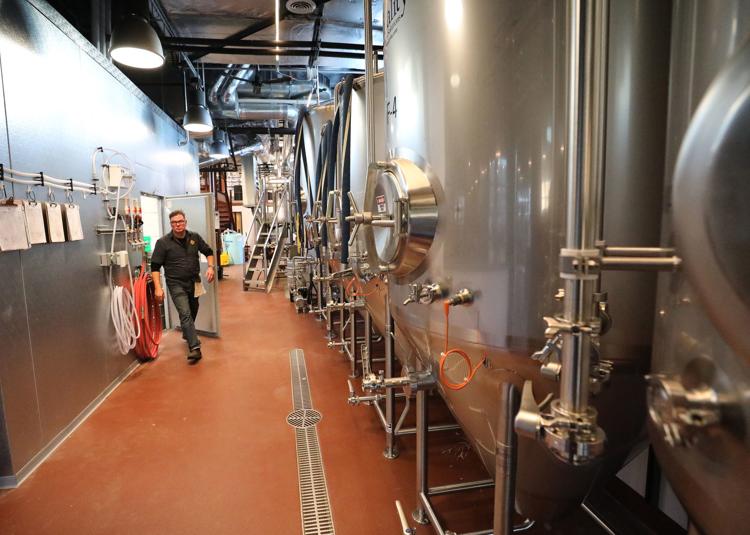 "Because we're doing food and we're not a production brewery, we knew we had to do a variety (of beer) and that's what I wanted to do anyway," Hall said. "We've got the equipment to do it and the brewer to do it."
The brewing system has the capacity to produce about 1,500 barrels of beer a year. About 600 barrels are expected to be produced in the first 12 months of operation but Kottwitz has already brewed 100 barrels, some of which is tapped directly from five brite tanks in the beer cooler.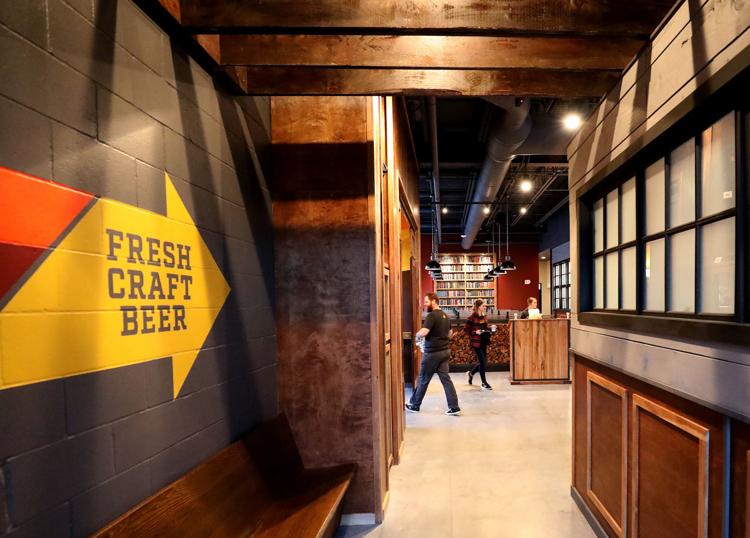 But the success of the business is more than just about making quality beer or making sure a hamburger is cooked to order. Customer service is what can make or break a restaurant, especially in a time of record low unemployment and the labor pool light on qualified candidates, Kinderman and Hall said.
"We're very confident in the product we're putting out. The challenge is in the execution and the delivery but I think we have some great core members here," Kinderman said. "This is our only joint so we're not spread too thin and that really helps the staff buy in. Staffing is a challenge but if you do everything on your end to create a positive place to work you can make it a lot easier on yourself."