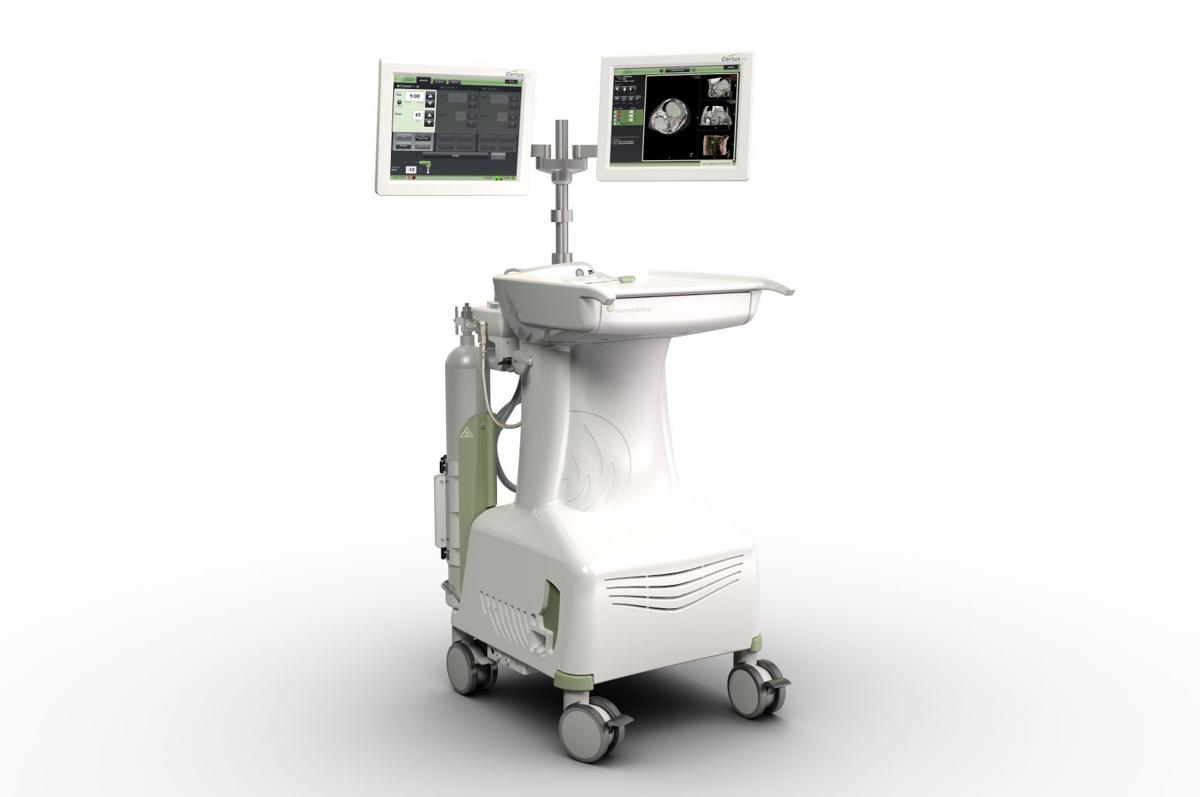 Terms of the transaction have not been disclosed. No jobs in Madison are expected to be lost.
"We are really excited to be acquired by a great company like Johnson & Johnson," NeuWave CEO Dan Sullivan said. "It will help us expand our new product development and our global presence."
NeuWave, 3529 Anderson St., makes probes that attack soft tissue lesions, including cancerous tumors, destroying them with microwave energy.
UW-Madison professors Fred Lee and Daniel van der Weide developed the technology and NeuWave, founded in 2008, licensed it from the Wisconsin Alumni Research Foundation.
NeuWave's Certus 140 ablation system is used by physicians in more than half of the top cancer centers in the U.S., Sullivan said. They are used primarily against lesions in the lung, liver or kidney.
"The market-leading technology and expertise that NeuWave Medical has developed is minimally invasive and can be combined with other therapies to improve outcomes for patients.
"Additionally, for healthcare systems, this offering can potentially translate to a lower overall financial burden as well," Michael del Prado, group company chairman of Ethicon, said in a statement.
Sullivan said NeuWave, whose system has Food & Drug Administration clearance, has had "a lot of interest from investors and companies."
Negotiations on a possible acquisition have been going on "for quite some time," he said.
NeuWave has about 110 employees, Sullivan said — about half in Madison, with a small office in Minneapolis and a sales force around the country.
"No (job) changes are planned at this time," he said. "I am staying on here in Madison to run this operation as part of Johnson & Johnson."
NeuWave has raised more than $50 million from investors. Venture Investors, of Madison, led the first round of financing and helped gather other investors to participate in subsequent rounds.
The firm introduced the UW inventors to the company's founding CEO, Laura King, said John Neis, Venture Investors' executive managing director.
The transaction is expected to close in the second quarter of 2016, Ethicon spokeswoman Samantha Lucas said.
Established in 1953, Ethicon, of Cincinnati, says its mission is "shaping the future of surgery," according to its website. It is part of Johnson & Johnson, the publicly traded, health care conglomerate founded in 1885 and based in New Brunswick, New Jersey that had $70 billion in sales in 2015 and has more than 250 operating companies.
The business news you need
With a weekly newsletter looking back at local history.