A pageant crown
and a 'lost' hot dog
The "Cinderella of the World" pageant Cheryl Johnson Ludecke won in Madison in 1967 was a little different from the Miss Florida USA crown she'd go on to win in 1970.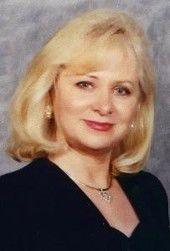 The pageant held in advance of the inaugural World Food Exposition — now the World Dairy Expo — was held to select the event's spokeswoman, with nominees put up by state agriculture departments. Ludecke said somebody at the Florida ag department wrote the all-important speech she had to give about her state's agriculture at the pageant, but she rewrote it. "I was an English major and I wanted to use my own words," she said.
As Cinderella of the World, Ludecke was given a citywide tour in a horse and carriage. She picked out a complete wardrobe for herself at a department store on Capitol Square and was given a mink jacket by a furrier in town.
She remembers seeing hot dogs being made during a tour of the Oscar Mayer plant and recoiling after Oscar Mayer Jr. offered her a cold one to eat right off the conveyor belt. "He said, 'Are you going to take a bite?' I said I would but I started asking lots of questions and I set it down somewhere," Ludecke said. "I knew they were cooked, but I didn't want to eat it raw."
In 1970, Ludecke finished in the top 10 of the Miss USA pageant. She went on to become a spokesperson for Union 76 before she and her husband joined her father's home construction business north of Orlando. Her daughter, Kristin Ludecke, followed in her pageant footsteps, winning the Miss Florida USA crown in 1999 and representing the state in the 2000 Miss USA pageant.
Seizing an educational opportunity
Robert Walton was at a dairy show in Toronto many years ago when he saw hundreds of students getting tours and it dawned on him that the World Dairy Expo could do a better of job of educating young people.
So the Expo started busing in students from schools in Madison and neighboring communities. Their Expo tours includes 10 different stops, said Walton, the former president of American Breeders Service in DeForest and a longtime Expo board member.
As it turned out, the kids got an education and it was great advertising for the show.
"They'd go to the milking parlor to see the cows getting milked. They'd stop at the Coliseum and watch the judging of the show and learn what the judges were looking for," Walton said. "Then they got milk, cheese, chocolate milk and other dairy products. Sometimes you'd see the same kids back at the show with their entire family because they had gone home and told their families about their field trip."
A woman competing
in a man's show
Barb Kayser, who farms with her husband, Alvin, near Milton, showed cattle at the Expo from 1968, the event's second year, to 2003. Her black-and-white Holstein named Barbara won her class at the 1975 show and earned All-American status.
It's common to see women showing cattle today, but it was rare 50 years ago — though Kayser said her male competitors always showed her respect. "I think part of it was that they could see I could do the work. I was raised to learn to do things, I was taught to work hard and I still do work. I never felt slighted with any of them," she said.
Kayser has a case full of ribbons and trophies from her days showing cattle. The trophy she won in 1975 has a special place, partly because Japan sponsored the trophies that year and they were all shaped like a geisha girl.
Kayser has been to the first 49 shows, works as a volunteer and enjoys meeting with all the friends she has made at the show over the years.
"Because I've been there so many years, it doesn't seem that huge to me," she said. "But there is a lot to see. I can't see it all in one day."