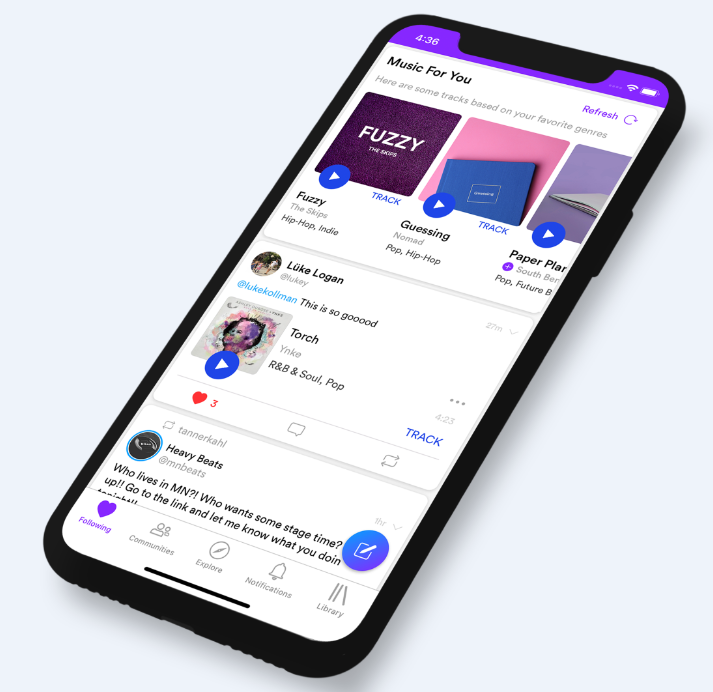 Two Madison music industry companies — one well-established and one brand-new — are teaming up to help promote new musicians.
Frank Productions has formed a strategic partnership with LÜM, Live Undiscovered Music, aimed at expanding awareness of relatively unknown musicians.
Frank Productions also is one of the key participants in a total $1.2 million investment in LÜM, the startup's first outside investment round.
"Ultimately, the goal for the Frank Productions partnership is to bridge the inherent gap between music streaming and live entertainment," said LÜM CEO Max Fergus.
LÜM, a music streaming application founded in 2018, focuses "exclusively on young, up-and-coming artists around the country," Fergus said. Musicians upload their songs onto LÜM's platform, giving them exposure and a chance to grow their fan base via streaming and social media.
"We heavily target young fans to enable them to become influencers and tastemakers by finding, discovering and sharing the best emerging music out there," Fergus said.
You have free articles remaining.
For Frank Productions — a Madison company founded in 1964 that's become one of the largest concert promoters in the U.S. — LÜM is a way to find out which new musicians are getting the most interest and to draw young music patrons to the live concerts that Frank Productions books.
"We're very excited about this venture," said Joel Plant, Frank Productions CEO.
"The partnership allows us to explore trends and patterns in emerging music to help both the Frank Productions and LÜM teams make better, faster and stronger data-driven decisions," said Dan Polans, director of business intelligence at Frank Productions.
LÜM has 10 employees, eight of them in Madison. The other two are in a satellite office in Austin, Texas, that opened in May.
Fergus said LÜM plans to use the new investment to upgrade the app and to expand to more cities.
The company drew 7,000 users to its pilot app that ran for three months in fall 2018. The official version of the platform will be released July 11 in a concert at the Majestic Theatre in collaboration with Frank Productions.
LÜM won the Pressure Chamber pitch contest, staged by the Greater Madison Chamber of Commerce, last August, giving its young entrepreneurs a chance to meet with Silicon Valley venture capitalists in a Chamber-sponsored trip.