WINDSOR -- The Mousehouse Cheesehaus needs more space.
The quarters are tight for cheese cutting and wrapping, the production of fudge and the sale of craft beer, wine and spirits. The parking lot is short on stalls and during the holidays the shipping department, which last December alone sent out 5,000 boxes, is easily overwhelmed with orders.
So for Tony Sobczak, the decision to spend $1.5 million to more than double the size of his popular business here, and better serve his customers who have license plates from around the country and a hankering for an edible piece of Wisconsin, was relatively easy.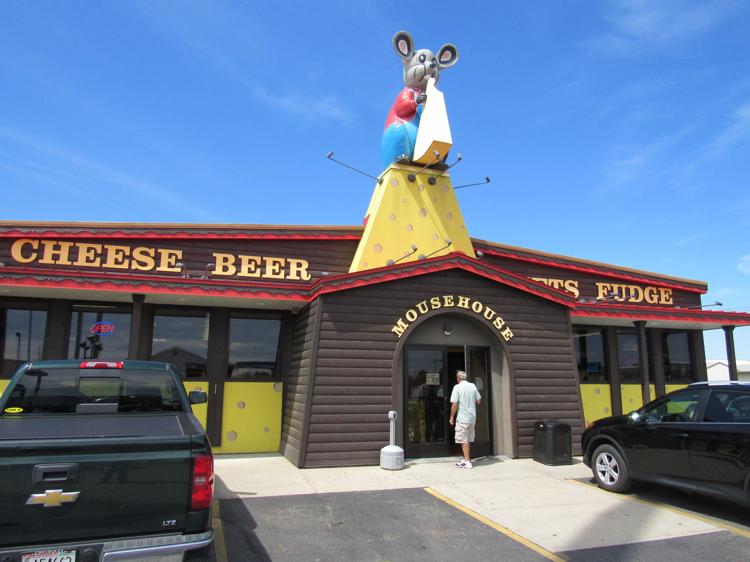 "We've run out of room to work," Sobczak said. "We're getting very busy, and it's gotten to the point where we're having trouble making sure that we can service our customers." 
Bachmann Construction began building the 5,000-square-foot addition this week, and it's scheduled to be completed just in time for the traditional gun deer hunting season in mid-November. And because Sobczak purchased an adjacent lot for the project, his booming summer business, which includes cross-country travelers and vacationers headed to the North Woods, will face only limited disruptions.
The improvements will include increasing the retail space by 1,300 square feet to 3,700 square feet and more than doubling the size of the parking lot to not only accommodate more cars but also vehicles towing trailers, campers and boats. The store will be reconfigured and include a separate room for wrapping and cutting cheese, new bathrooms and a larger deli and seating area. One of the key improvements will be more space for the fudge production that was added to the business in 2009. 
A second fudge kettle was added in 2010 and Sobczak and his staff produced 15,000 pounds of fudge last year. They are on track to make about 20,000 pounds this year.
"It has just taken off," Sobczak said of the fudge business.
The Mousehouse is one of those iconic roadside cheese stores that dot the state along key travel corridors. Sobczak's business began as a liquor store nearly five decades ago and gradually added cheese to its inventory. When Sobczak's parents, Art and Carmen Sobczak, purchased the business in 1988 near the intersection of Highway 19 and Interstate 39-90-94, its floor space was half liquor and half cheese.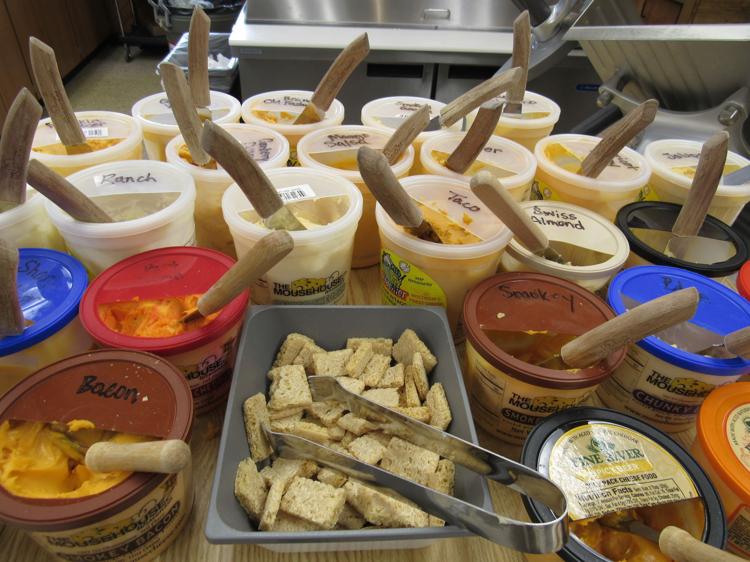 In 2009, Tony Sobczak (pronounced SUB-check), who had purchased the business from his parents, put in new counters, redid the facade and added a fudge kitchen. A year later a second fudge kettle was added.
Now, cheese accounts for 67 percent of sales and the alcohol inventory is limited to Wisconsin producers. Online and corporate gift sales account for about 10 percent of Mousehouse's sales, while fudge is 10 to 12 percent of revenue, Sobczak said. The store also sells candles, sausage, socks, flavored popcorn and Green Bay Packers items with a few Minnesota Vikings and Chicago Bears items begrudgingly sprinkled into the mix.
But cheese is the base of the business and includes Mousehouse Jack, the company's own cheese created in 1989 by Sobczak's father and Bob Wills, owner of Cedar Grove Cheese in Plain.
Tony Sobczak and Heather Smythe, the vice president of operations who has worked at the Mousehouse since 1998, scour the state for the best cheese they can find from award-winning producers. They include Klondike, Emmi-Roth and Chalet in Monroe; Marieke Gouda in Thorp; Mt. Sterling Co-op Creamery west of Gays Mills and Willow Creek Cheese in Fremont.
Fresh cheese curds come to the store twice a week from Cedar Grove Cheese and are seasoned in-house. Another 40,000 pounds of cheddar specially produced for Mousehouse by Saputo Cheese USA in Black Creek is aging in a cooler in the back of the business, ultimately to be cut, wrapped and sold.
The expansion also will add more cooler space, a loading dock, a 1,500-square-foot storage basement and, more generally, a better experience for customers and employees.
"We always say we're a local business that is deep into its community but we're lucky enough to be on the interstate," Sobczak said. "We have so many customers that are from out of state but are regulars and we see them a few times a month sometimes. People plan their trips around making sure they pass through when we're open."