CAMBRIDGE — Chicagoans have long traveled to play in and around Lake Ripley. Pottery took center stage for a time and Matt Kenseth is still a big deal here.
But soon the NASCAR star's racing museum will be joined by another tourist destination.
Nearly 2,000 grapevines were planted this spring as 73 acres of farmland are being transformed into The Vineyards at Cambridge. The more than $30 million development will include a mix of housing and commercial space, a winery, events center, distillery and 15 to 20 acres of grapevines.
A ground breaking for the development was held June 3 and adds to the state's growing list of wineries that has ballooned to 115 compared to just 14 in 2000. Creating a wine-centric housing development, similar to what can be found in California, ups the ante for the state's wine industry and could create another reason to come to this village of nearly 1,500 people 21 miles east of Madison.
"Cambridge has got a nice reputation for being an artsy, fun town, a place to relax and raise kids," said Frank Peregrine, one of the developers of the project, who also has a tasting room on Madison's West Side. "This kind of fits with that same feeling. The wine industry is in a growth situation, and there are a lot of wine tourists."
Peregrine opened a tasting room in November at Gilbert Road and Whitney Way in Madison to help promote the project and serve as a Madison outlet for his wines.
For now, he is using wine from California bottled under the Cambridge Winery label but this fall plans to begin making his own wine at a winery northeast of Madison.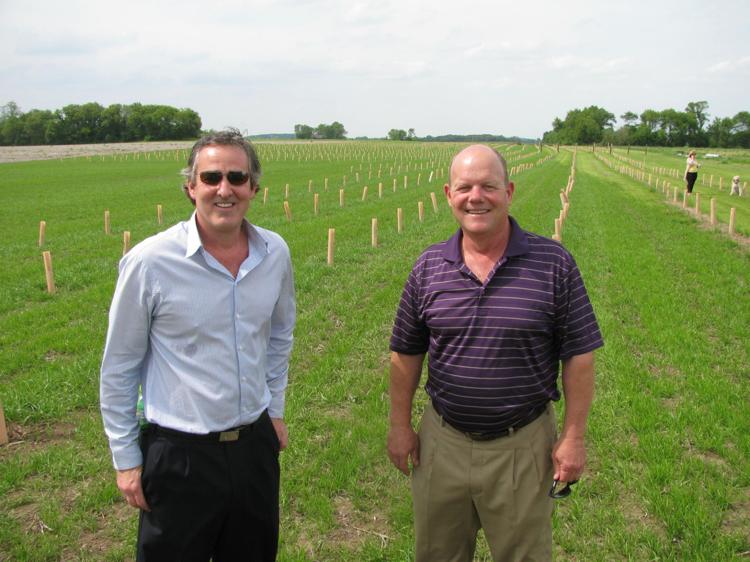 Leading the housing development portion of the project is Bill Ranguette, a Waunakee developer and former owner of O'Malley's Farm Café.
Ranguette has developed projects in Edgerton and was part owner of the $160 million Northern Bay Golf Resort in Adams County before he was bought out by his partners in 2008.
Ranguette and Peregrine have worked together on apartment projects in Dane County, but The Vineyards at Cambridge would be their largest joint project. Ranguette said the location is ideal for those looking for a unique setting a short drive from Madison. Lots range in price from $49,000 to $125,000.
"Who wouldn't want to wake up in the morning, sit on their porch, have a cup of coffee and look out over vines?" Ranguette said. "I think the timing is perfect on this. I wish I would have had it ready last fall so we could have been building over the winter but hitting it right now is really good timing."
The project calls for construction to begin this summer on a 42-unit apartment building, 18 condominiums and the first of 51 single family homes, the majority of which will have Marquette, Petite Pearl and Brianna grapevines growing in nearby green spaces.
A bike path will surround the development and be just a short ride from the Glacial-Drumlin and CamRock trails.
Seven acres of land along Highway 12-18 are reserved for a commercial development that could include retail, professional services and a hotel.
The construction this summer also includes a 15,000- square-foot events building with seating for 240 guests, barrel storage for aging wines and a tasting room scheduled to open in 2016. A winery production building of similar size would be built in two or three years.
Another five-acre parcel would be home to a 20,000-square-foot distillery building on the northwest side of the property. The estimated $2 million facility, scheduled for construction this year, would be owned and operated by a separate distilling company that Peregrine is not yet ready to identify.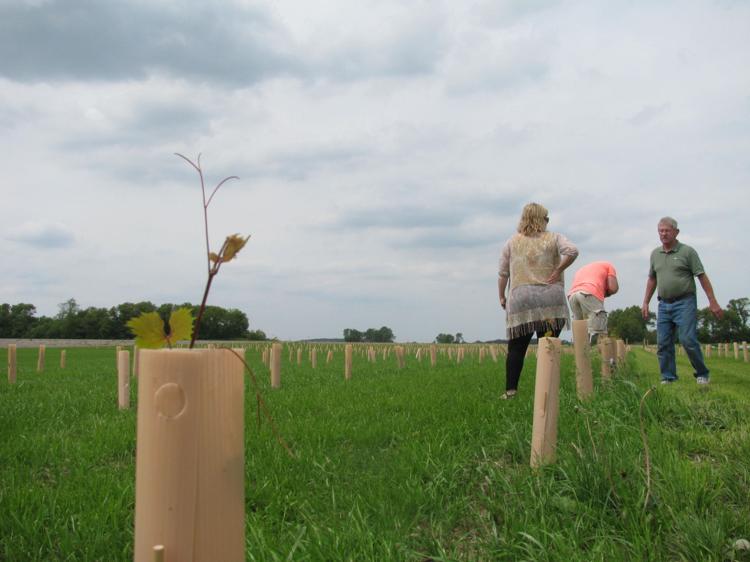 The development is similar to a proposed 229-acre project in Port Washington that would include 73 luxury homes with Lake Michigan views, 100 acres of public conservancy and a winery operated by Parallel 44 Vineyard & Winery southwest of Kewaunee. The Cambridge project is believed to be the first of its kind in the state.
You have free articles remaining.
"We've been needing housing for quite a while," said Cambridge Village President Steve Struss. "This is a good controlled growth for us that will increase our numbers and tax base but not to the point where it will stress our services."
Struss, a village board member for 10 years, said the winery and the village's downtown could feed off of each other and help one another grow.
"It's definitely going to help bring people to the village," Struss said.
The Vineyards at Cambridge is the result of serendipitous timing and a little sleuthing by Linda Begley-Korth, Cambridge's economic development coordinator.
In 2012, Teresa Hong, a UW-Madison senior in landscape planning, began work on a hypothetical plan for a project that focused on farmland owned by the village since the late 1990s. At about the same time, Peregrine began working on a winery proposal with a land owner in the town of Westport, north of Middleton.
But in June 2013, the town of Westport project was met with resistance by residents of the town and nearby Waunakee at a meeting attended by 70 people and covered by the State Journal.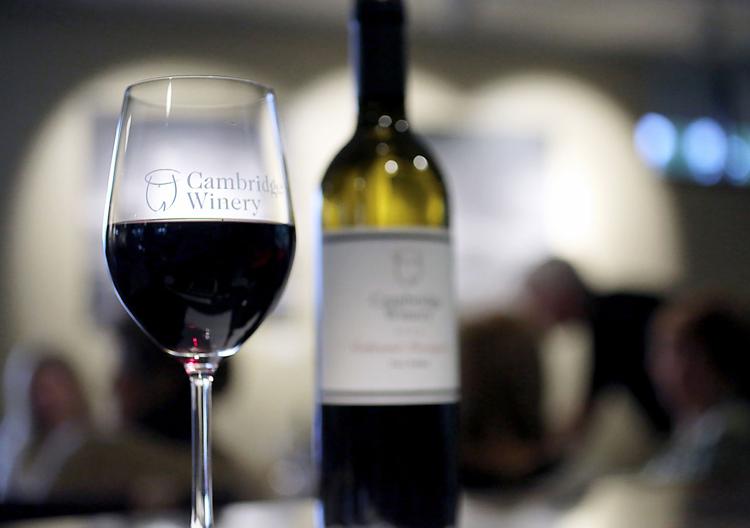 That's when Begley-Korth read about Peregrine and, after some quick Internet searches, contacted him to consider her village for the winery. Village officials wanted a development that would include housing and commercial buildings that would honor the area's agricultural heritage and connect people to the village's downtown.
"I sent him some pages from our student's plan and he wrote back and said, 'How did you find my business plan?,'" Begley-Korth said. "I was looking at that plan, (Hong) gave it to us in May (2013), and thinking, 'Where do I market this and how do I do this?'"
Peregrine has a degree in chemistry from Carleton College and an MBA in finance from Northwestern University. In 1990, he moved to Madison to build a data systems company just down the street from his Gilbert Road home.
The company, which he sold in 2012, had been housed in an office building he purchased in 2000 that now includes an insurance company, a chiropractor and his tasting room.
Peregrine, who began making beer about 25 years ago, is a master gardener and has vines at his home but has only been a home winemaker for the last three years.
The 1,800-square-foot tasting room across the street from Vitense Golfland may seem a bit out of place to passers-by. However, those who enter find an atmosphere that could be mistaken for Downtown Madison.
After the events center in Cambridge opens, the Madison tasting room will remain open and serve as an outlet for customers to buy his wines, listen to music and dine on small plate offerings created by Peregrine's wife, Laurie, who studied culinary arts at Madison Area Technical College. The menu includes toasted goat cheese on crostini, meat and cheese platters and marinated olives and bread sticks.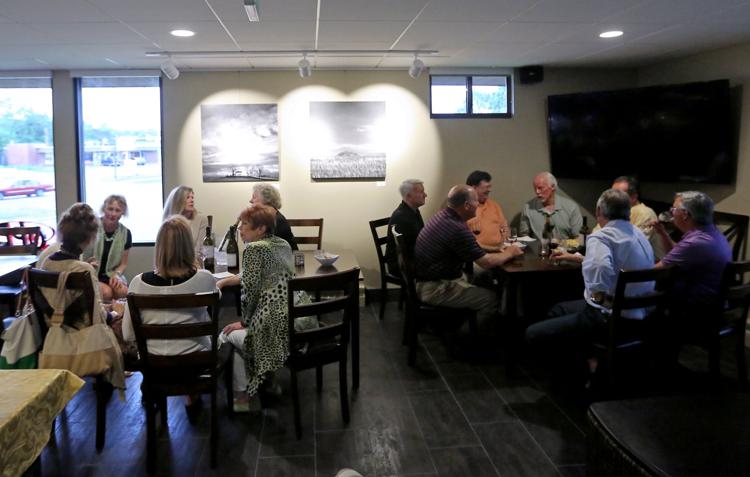 "We wanted a Madison component," Frank Peregrine said. "Every month, we continue to sell more wine."
Peregrine estimates he'll sell about 1,000 cases of wine this year and add another 500 cases once he begins production with purchased fruit this fall. His business plan targets selling 20,000 cases of wine a year in 10 years.
About one-third of the fruit will come from the vineyard in Cambridge starting in 2018, another one-third from local fruit producers and another one-third from growers outside the region.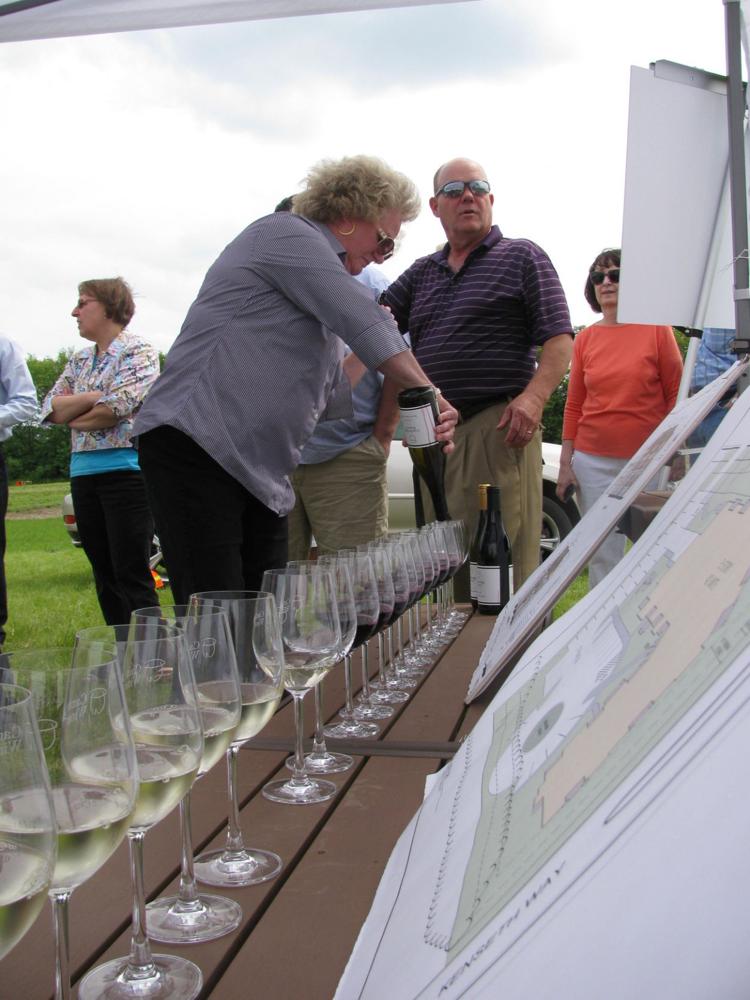 The events building, for weddings, parties and other gatherings; the wine-production facility and the vineyard will cost more than $4 million to develop, Peregrine said.
"It's the romance with the industry and the wine making," Peregrine said when asked about his affinity to the project. "I just find it fascinating. And I'm able to use my master gardening experience and my chemistry both for some noble purpose."