Age was catching up with Len Mattioli until he discovered a bicycle with an electric motor.
Now he's in better shape, has a store full of the battery-powered rides and is in the midst of an expansion when most people his age — 74 — would be thinking of retirement. Retail, enthusiasm and passion are in the DNA of Mattioli who spent nearly four decades selling us televisions, stereos and dishwashers at the now-defunct American TV & Appliance.
Four years after launching what he thought would be a part-time gig selling a couple dozen bikes a month has turned into a full-blown job for Mattioli. His Crazy Lenny's E-Bikes has blossomed into a thriving business that sells electric bikes to customers around the country and even abroad.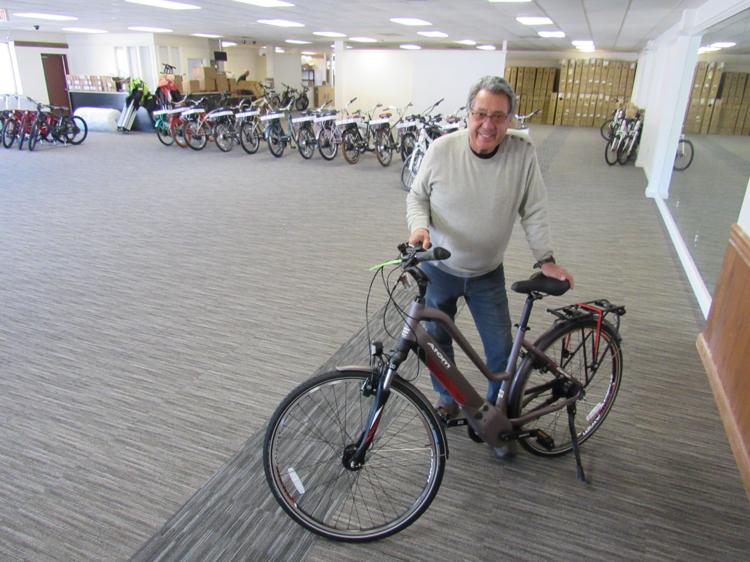 "I really enjoy coming to work," Mattioli said last week. "This is the best product I've ever seen since someone walked into my old, old store in 1970 with a microwave oven."
And just as most kitchens now have a microwave, Mattioli believes e-bikes could someday be as common as the standard bicycle as prices become more on par with those for non-electric bikes. E-bikes are easily charged with a regular outlet, have a battery life range of between 22 and 100 miles and range in price from under $800 to over $5,000, much like non-electric models. They also have pedals that allow the rider to pedal with or without the electric motor and a digital monitor that shows speed and battery life.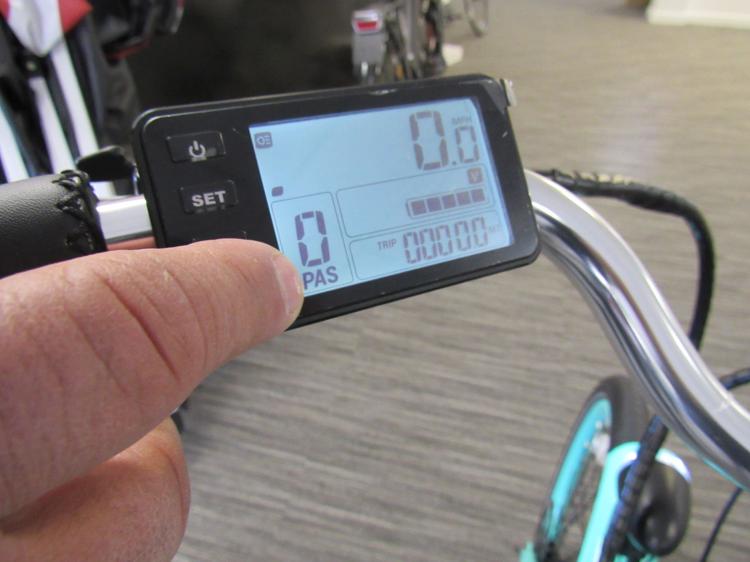 On Wednesday, Mattioli is scheduled to open a 12,000-square-foot showroom and service center at 6017 Odana Road. The new location is next to the bike path, has room outside for a mountain bike test path and is just a few hundred feet from his original 4,000-square-foot store. That location is jammed with over 120 bikes, leaving little room for customers or service space.
The new store, formerly occupied by the Pink Poodle resale shop that moved to Market Square Shopping Center, will allow ample room to display a wide range of e-bikes and provide space for three service technicians. The store was still being set up last week but Mattioli plans on having elevated islands throughout the showroom that each display a different style of bike. They include commuter, road, mountain, comfort cruisers and specialty bikes like cargo, folding and trikes. He even has a tandem, three-wheel bike where riders sit side-by-side, with a set of pedals for each.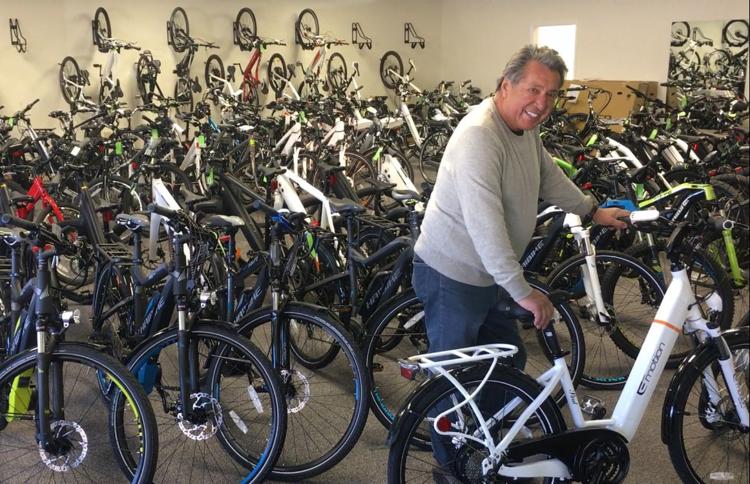 Mattioli says that despite the electric motor, an e-bike still helps his customers get in shape, enjoy the outdoors and take trips they normally would not have taken with a regular bicycle. The e-bikes can also eliminate overexertion that can be experienced on large hills and other challenging terrain.
Mattioli took over American TV & Appliance from his ailing brother in 1970 and built the business into a retail empire before retiring and selling the business in 2009. In 2014, the business closed its 11 stores in Wisconsin, Illinois and Iowa, plus a warehouse and distribution center in Pewaukee.
Mattioli, who lives on 10 acres in Fitchburg, came out of retirement in 2013 to open what he initially called Len's Electric Bikes.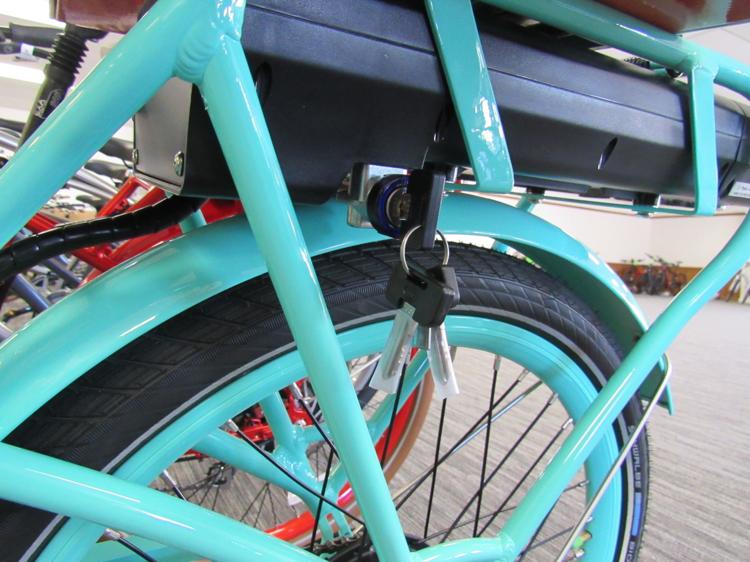 Since that time he has sold more than 4,300 bikes at what he says is a lower profit margin than his competitors, against the recommendation of the manufacturers.
"I think it's grossly unfair to determine the price of a bike based on (what the) manufacturer wants and then sell it to me saying I can make a 40 percent markup and the other guy's only 38 percent," Mattioli said. "It's all arbitrary. The selling price of a bike is what the customer is willing to pay for it and what that product's margin of utility is compared to other bikes."
You have free articles remaining.
Register for more free articles
Stay logged in to skip the surveys
That philosophy has meant lower margins for Mattioli, but clearly the plan is working. About 30 percent of his sales are from bargain-hunting customers outside of Wisconsin, but Mattioli is also looking forward to Wednesday when a new chapter opens on his e-bike business.
"It'll be a lot more fun for my staff and I to wait on customers and show bikes," Mattioli said. "It won't be as overwhelming for people."
Stoughton Wal-Mart
to open
After years of debate that divided the city of Stoughton, a 153,000-square-foot Wal-Mart is scheduled to open on Wednesday.
The store is part of Kettle Park West, a 140-acre mixed-use development at the intersection of highways 138 and 51 on the southwest edge of town. The project also includes a proposed Kwik Trip, Tru by Hilton hotel, Dunkin Donuts, McFarland State Bank, 42 single-family homes, senior housing, apartments and a 13-acre park. The Wal-Mart, which includes a full grocery store, replaces a smaller Wal-Mart in the city and comes after a failed 2003 proposal by the company to replace the smaller store with a Supercenter.
In January 2014, the City Council approved a developer's agreement for the new mixed-use project but was harshly criticized by many in the city for providing tax assistance to a project that included one of the wealthiest retailers in the world. In April 2015 a series of advisory referendum questions also showed opposition, and the controversy shook up the council.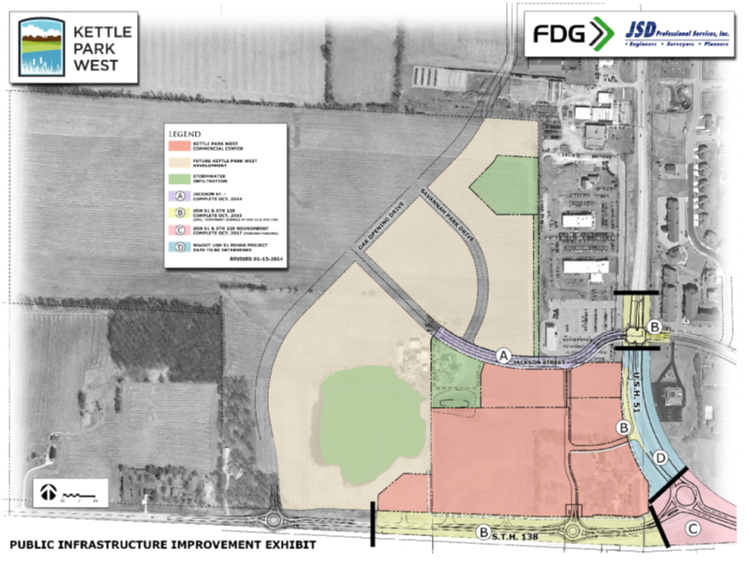 The council ultimately agreed to provide $4.8 million in TIF assistance for road and sewer and other infrastructure improvements for the development. A month after the election, Verona-based Forward Development Group secured commitments from McFarland State Bank to provide financing for the non-public aspects of the project and a letter of credit for the public portion. Dane County is home to five Wal-Mart stores, including two in Madison and one each in Monona and Sun Prairie.
Trampoline park
coming near Beltline
Sky Zone Trampoline Park has announced that it will open a 25,000-square-foot indoor facility in April.
The business will be located at 2134 W. Beltline near Culver's, in the same shopping center as Steinhafels, Pet World and Northern Tool. The company is advertising for 80 employees to work as cashiers, "sky guards," event hosts and event assistants. The facility includes trampolines, a "warrior course," warped wall and climbing wall.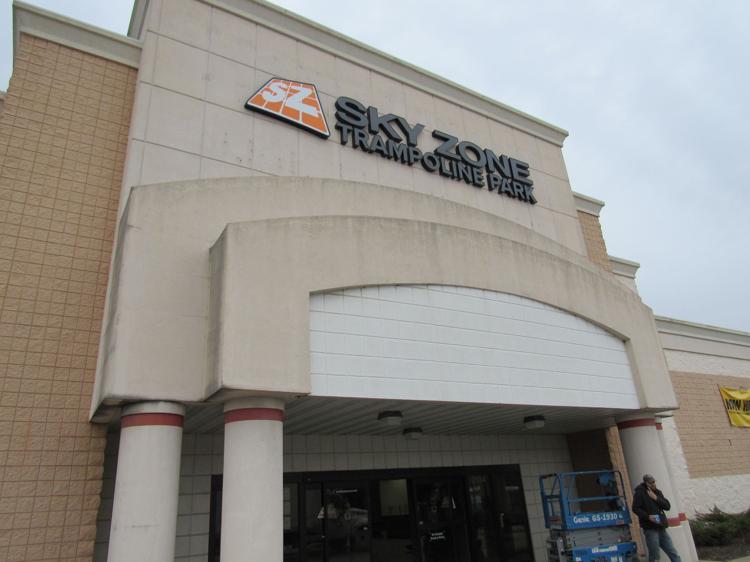 Founded in 2004, Sky Zone has more than 134 franchises across the U.S., Canada, Mexico, Australia and Saudi Arabia.
Madison is also home to Rockin' Jump, a 30,000-square-foot trampoline park that opened in late 2015 at 2700 Novation Parkway just off Rimrock Road near the Beltline and Highway 14.