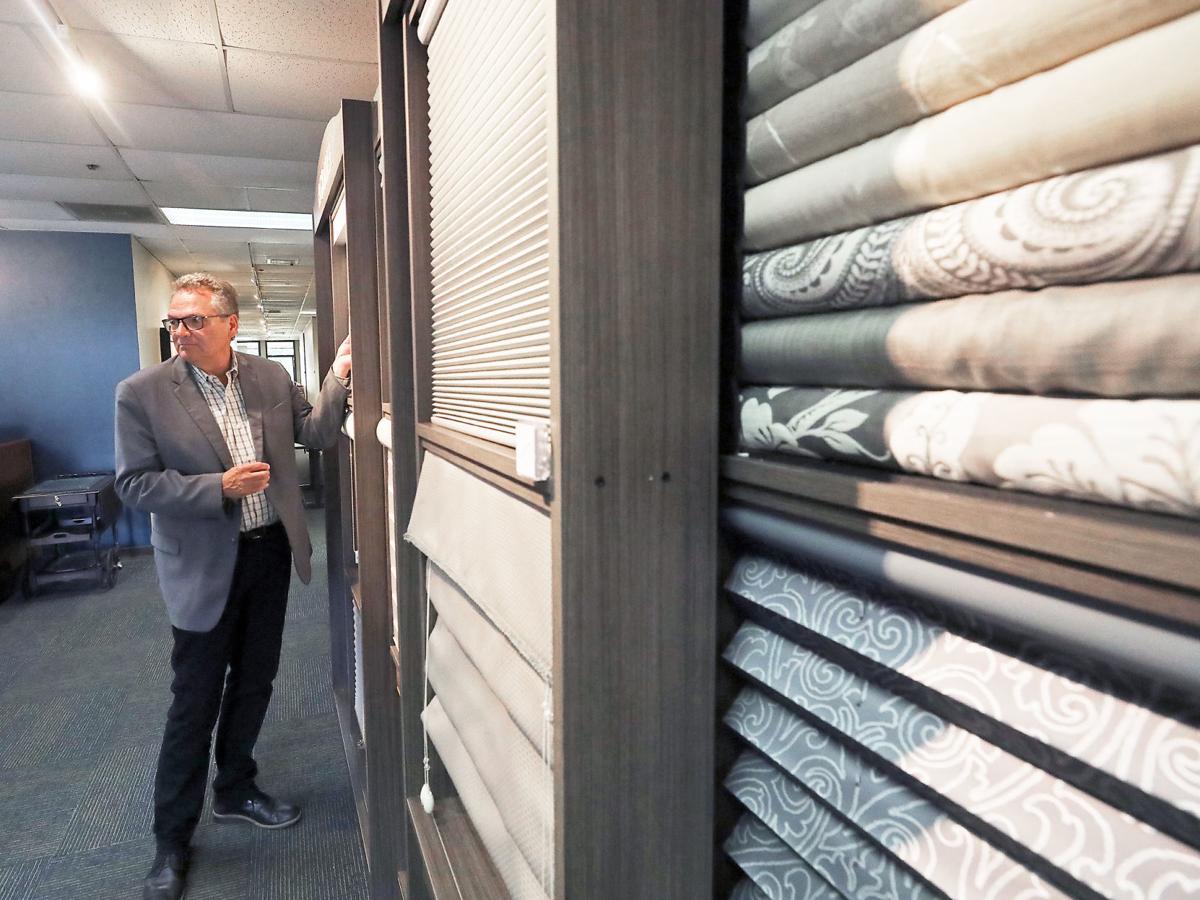 MIDDLETON — For a company that relies on windows for its products, the headquarters for Springs Window Fashions is lacking.
Offices are outdated, there was little room to provide training and, more pointedly, there are few windows and little natural light.
But by April, the company's offices, where blinds, shades and other window treatments are always top of mind, will have a new look and scores of towering windows to show off some of its latest products and give the headquarters a new feel as it plows ahead with growth.
The $15 million, multi-phase project will renovate every inch of the existing 69,000-square-foot corporate offices and add 15,000 square feet, of which 3,500 square feet will be for the lobby. The project also includes a modern cafeteria, fitness center and a state-of-the-art training facility that will host Springs' sales representatives and independent window coverings dealers from around the country.
The work, which moves the main entrance to the south side of the facility and will reconfigure other offices, began in June and is scheduled to be completed by April.
"It's a pretty massive transformation. It'll be totally different from what you see today," said Eric Jungbluth, Springs' president and CEO. "We just want to create a whole different work environment."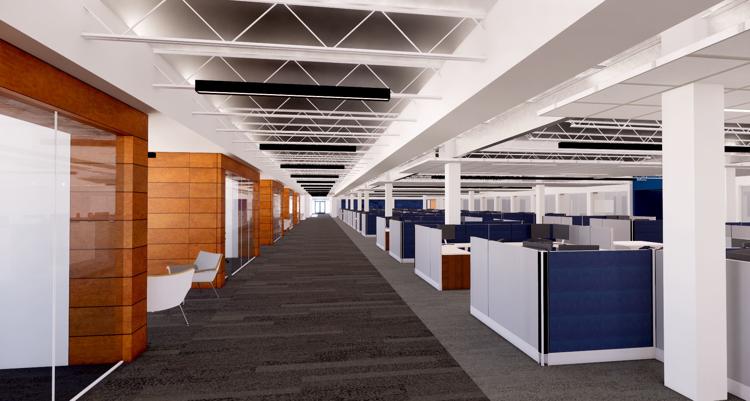 Modern era
Springs, the second-largest provider of custom window covering products in the world, has 8,500 employees globally, 20 facilities in the U.S. and Mexico, but its corporate headquarters and a component manufacturing facility cover 423,000 square feet and are located just north of Airport Road along Parmenter Street. The Middleton operation includes about 210 employees on the manufacturing side and 350 in the corporate offices. But after the remodeling and expansion is completed, Jungbluth hopes to have another 100 people added to the corporate headquarters.
The investments join other improvements to the company that include better computer information technology and increased marketing. Educating its millions of customers; more than 6,000 independent dealers; employees at major retailers such as Home Depot, Lowe's, Menards and J.C. Penney; and Springs' own sales force of more than 200 people scattered across the country, is also key to the company's growth plan.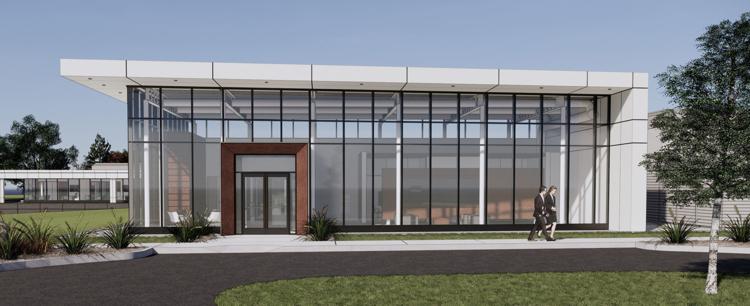 The renovation and expansion project at Springs is the work of OPN Architects and Ideal Builders, both of Madison, and is also designed to move the company into a more modern era and elevate the company's profile in Middleton. The current offices were constructed in 1964, but the new facility will bring in more windows, modern furnishings and more collaborative spaces.
"It will definitely help with employee morale, it will help with creativity and it will help with recruitment and retention efforts," said John Comerford, senior vice president of corporate administration at Springs. "Proper work environment is really critical to our workforce."
You have free articles remaining.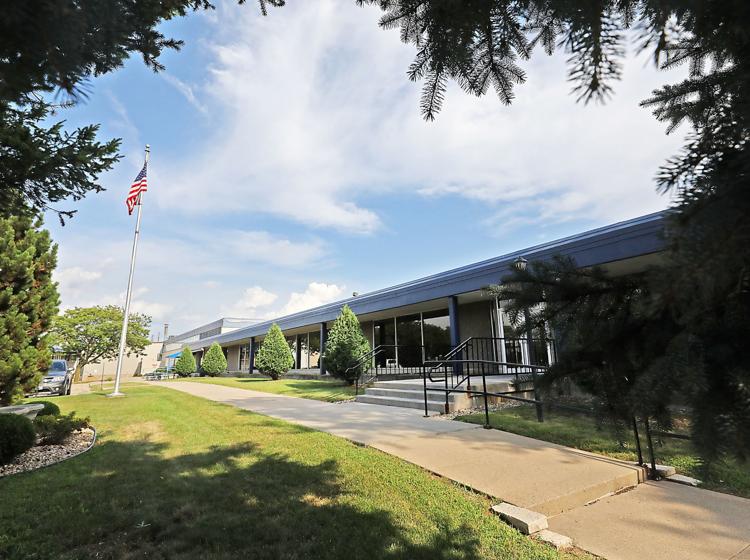 Focused on growth
What is now Springs Window Fashions has been in Middleton since 1939 when the Graber Co. began as a drapery hardware manufacturer and expanded into blinds and shades in the 1960s. Springs Industries purchased Graber in 1979 and added the Bali brand in 1989. Wood shutters began in 1995 when the Nanik brand was acquired. Assembly of custom products was moved to Mexico to save labor costs in 2000.
But a year later, in 2001, the publicly traded company was taken private with private equity firms primarily in control of the company over the last 18 years. In 2013, Golden Gate Capital became a majority owner before selling in 2018 to affiliates of AEA Investors LP and British Columbia Investment Management Corporation.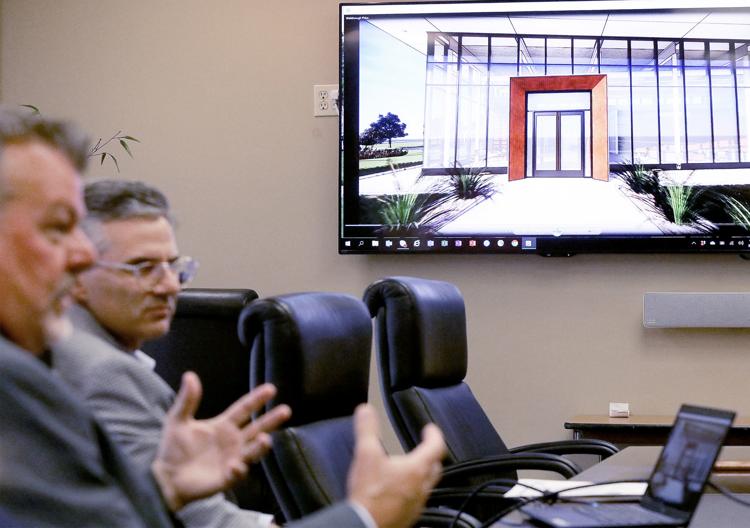 "We look forward to working with AEA and Springs' management team to build on the company's successful track record as a leader in window coverings," Jim Pittman, senior vice president of private equity at BCI said last year at the time of the acquisition. "This investment allows our clients to invest in a high-quality company with strong growth potential."
Jungbluth declined to cite specifics on annual revenue, only to say that they "were north of $1 billion." Brands for the company include Bali and Graber, but also Mecho, Mariak, Horizons and SunSetter, brands acquired by Springs over the last six years.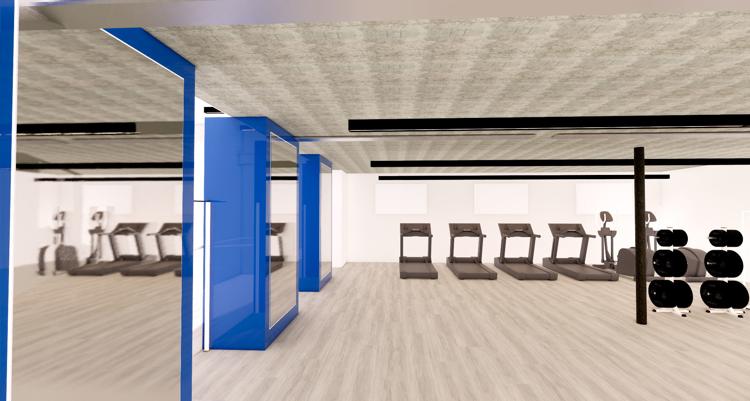 "We're very focused on growth, both organically and through acquisition," Jungbluth said, while seated in his company's board room. "We are really making some big investments in the brands and the overall business. We think we're in a great position to grow rapidly and a lot of that is going to be fueled by A) the investments we make in this building, and B) as we begin to reposition our brands."
Complex business
Jungbluth, 58, was hired in 2017 and replaced Scott Fawcett, who had served as CEO since 2008. Jungbluth, who lives off Airport Road and has two children at Middleton High School, grew up in La Crosse, where his father worked at Trane. Jungbluth graduated from UW-La Crosse and spent years in the consumer package goods and consumer durable goods industries. In 2008, he joined CPG International in Chicago where he helped the premium building materials company through a period of rapid growth and development before leaving in 2016.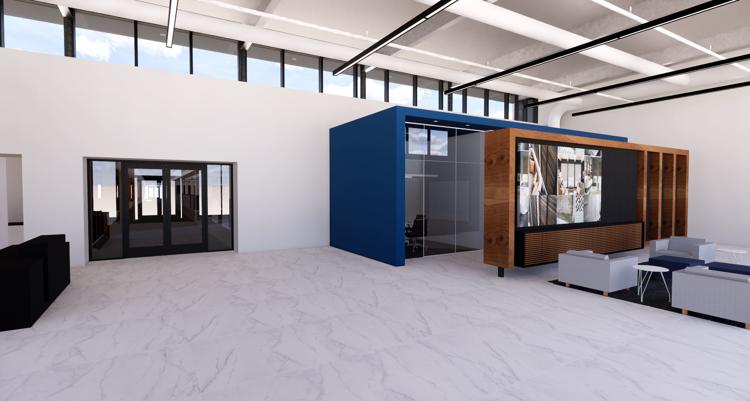 His focus at Springs includes growth of cellular, solar and roller blinds along with a myriad of components, including blinds that are electronically controlled. The majority of the company's residential products are sold to homeowners who are remodeling or renovating their homes. Increasingly, Springs' products are being designed for larger windows, a trend that Jungbluth doesn't see coming to an end anytime soon. In addition, consumers are becoming more savvy on energy savings, something to which blinds, if used correctly, can be a key contributor.
And with more colors, styles, specialized components and design features, Jungbluth is hoping to make the process easier for his customers, dealers and retailers.
"This is more complex than meets the eye. It's complex from a consumer standpoint and complex from a manufacturing standpoint," Jungbluth said. "Part of what we want to do is offer a whole new training curriculum and training environment."
The business news you need
With a weekly newsletter looking back at local history.