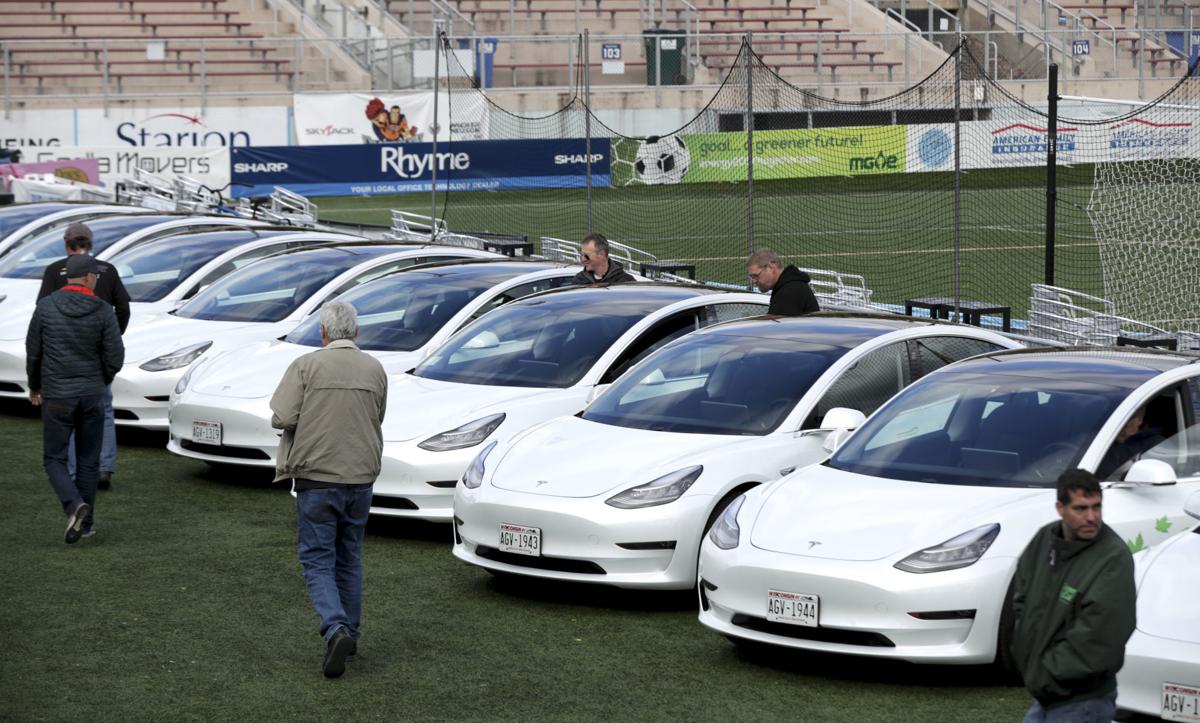 More of Madison's taxis will be converted to electric vehicles as a local startup focused on environmentally friendly transportation announced Thursday it has acquired a decades-old cab company.
Mobility Transformation Inc., a Madison company that acquired Green Cab early last month, bought Badger Cab, which was founded in 1946 and owned by Tom Melms since 1978.
Badger Cab will be folded into Green Cab as a lower-cost option for riders by the end of the month, Mobility Transformation founder and CEO Shree Kalluri said. The customers choosing the economy option will ride in Chevrolet Bolt electric cars instead of the Tesla Model 3 cars Green Cab currently uses.
Melms said he planned to retire at the end of May but didn't have someone who could take over the company. He met with Kalluri just three weeks ago.
Green Cab is offering to keep on all employees and contracted drivers with Badger Cab, and Green Cab will also take over Badger Cab's existing contracts and partnerships, Kalluri said.
Badger Cab, like Green Cab, also has a history of environmentally friendly practices. In the 1980s, Melms converted the company's fleet to run on propane, which is less harmful to the environment than gasoline, according to the U.S. Department of Energy. Badger Cab also installed more than 80 solar panels at its East Side facility about 10 years ago, Melms said.
"We've tried, we've tried very hard," Melms said. "If there was anything we could do to help the environment, we wanted to do it."
Jodie Schmidt, who owned Green Cab with her husband, John, said partnering with Mobility Transformation made sense for the company, which was founded in 2010 with a fleet of hybrid vehicles and an intent to reduce emissions from travel.
"At the time, it was Priuses; now it's electric vehicles," Schmidt said of the effort to reduce emissions.
One of Kalluri's goals with the Badger Cab acquisition is to offer lower-cost rides, as Badger Cab has done for years, he said. He wants emissions-free transportation options to be convenient as well as cost-effective.