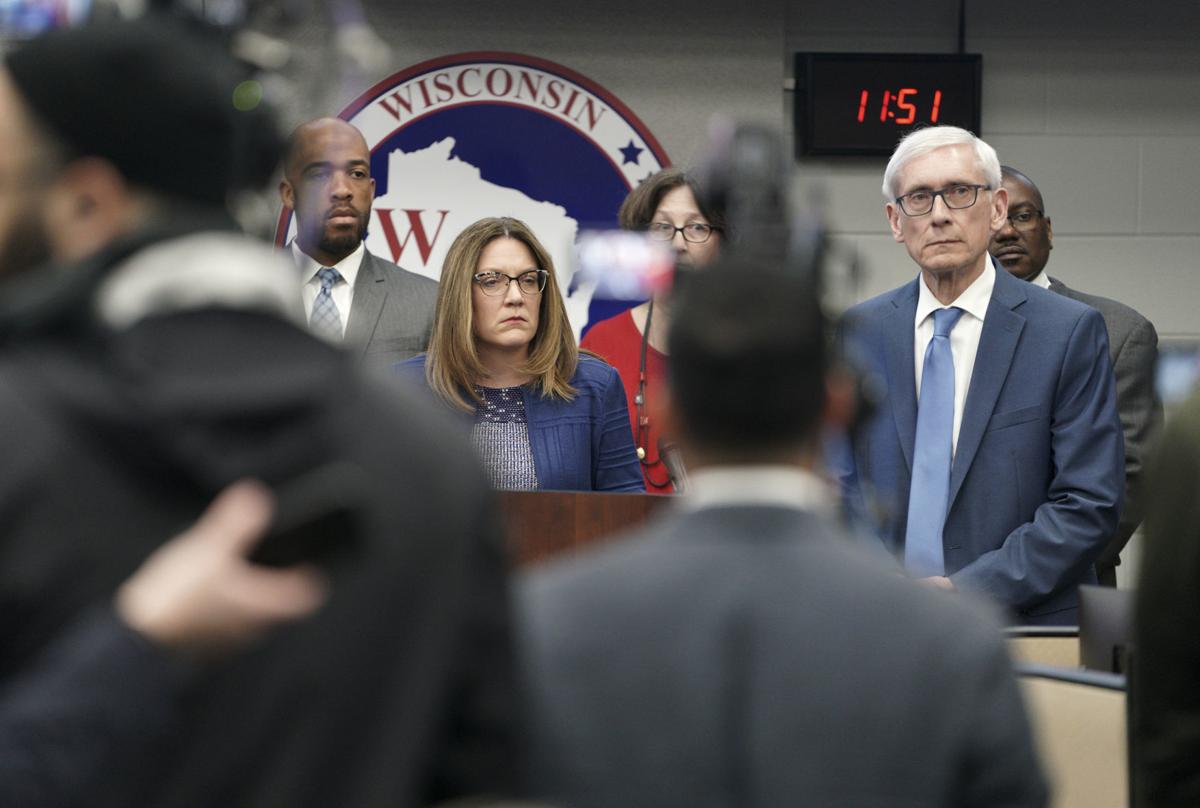 Gov. Tony Evers on Tuesday ordered nonessential businesses to shut down for a month starting Wednesday while exempting a wide range of employers, from farms and factories to grocery stores and retailers that supply those working from home.
But large sectors of the economy that tend to draw walk-in business will be forced to close their doors as officials try to mitigate the spread of the COVID-19 coronavirus. Many have already closed as customers self-quarantine to blunt the pandemic.
The "safer at home" order goes into effect at 8 a.m. Wednesday and remains in place until April 24, and is similar to shelter-in-place directives already issued in states including California, Ohio and Illinois.
The closures are necessary, state health officials say, to mitigate an outbreak public health experts say could rise to 22,000 cases of the respiratory disease, including 440 to 1,500 deaths, within two weeks if the order is not followed.
"Thousands of Wisconsinites would need hospitalization and we would exceed our current hospital bed capacity" if people don't stay home, Department of Health Services Secretary-designate Andrea Palm said.
Everyone should try to limit their day-to-day contact to no more than the same five people, she added.
Even if residents follow the stay-at-home order and avoid others as much as possible, cases of COVID-19 will likely keep going up for the next few weeks, said Dr. Ryan Westergaard, a medical officer for the state health department. But then there should be a leveling off, a sign that the strict measures worked, he said.

"If we do them well, they're going to seem like tremendous overreactions because that's going to mean that the virus, the epidemic, did not get too far out of control," he said.
Evers acknowledged Tuesday the economic impact of the "safer at home" order, which he said was based on input from health care experts and scientists along with those in the business community.
"Obviously, we want a strong economy," Evers said. "But we have to value human life at a higher level. I think we can do both, and that's what this order is all about."
Ordered to close are playgrounds, clothing and sporting goods stores, entertainment venues, fairs, swimming pools, zoos, museums, country and social clubs, bowling alleys, golf courses and fitness centers, among others.
Malls also are ordered to close unless a business attached to a mall provides an essential business or service.
The details
The order includes many exemptions for businesses deemed essential, including health care providers; critical infrastructure; takeout and delivery food services and carryout alcohol sales at restaurants and bars; social service agencies, including food banks; grocery stores, pet suppliers and pharmacies; post offices and shipping companies; and child care facilities, with some limitations.
Also allowed to stay open are gas stations; auto and bicycle repair shops; banks and other financial service providers; media outlets; laundromats and dry cleaners; hardware stores; trade services including plumbers, electricians and carpenters; education institutions using distance learning; security and payroll businesses; essential government services; manufacturers and suppliers of products needed for working from home; transit providers; certain professional services; labor unions; and manufacturers and distributors that supply critical products and industries.
Hotels and motels also are exempt from the order but must close swimming pools, hot tubs and exercise facilities and follow guidelines to prohibit guests from congregating in common areas.
In addition, places of worship may remain open and host weddings, funerals and religious services, but gatherings are limited to no more than 10 people at a time.
Emphasis: Caution
State officials have asked individuals with questions on the directive, including those with businesses or places of employment that have been ordered closed, to visit the Wisconsin Economic Development Corp.'s website, wedc.org/essentialbusiness. The site includes a form that can be submitted if a business believes it should be exempted.
Evers' spokeswoman, Melissa Baldauff, said workers and employers should err on the side of caution and stay home.
"The intent of this order is to have people stay at home so we can flatten the curve and stop the spread of this disease," Baldauff said. "We do not encourage people to try to find clever ways around this order. We all need to do our part, and that means taking this seriously and making safe decisions. Stay — and I cannot stress this enough — home."
Also on Tuesday, the Wisconsin Department of Natural Resources announced that entrance fees will be waived for all state parks and trails, but social distancing practices are strongly urged. People can still go outside to walk, bike or exercise.
The order also bans all travel except for essential business. But that includes travel to engage in outdoor activity, so driving to the dog park is still okay. Those using public transit must comply with social distancing recommendations, such as staying at least 6 feet away from others.
Residents still can make essential trips to the doctor, pick up medications at a pharmacy, go shopping for food and other necessary items, or care for a family member, friend or pet in another household.
Residents are also urged to avoid social gatherings, wash their hands frequently, cover sneezes and coughs, avoid touching their faces and avoid shaking hands.
For now, voluntary
Local law enforcement will enforce the directive, although authorities say they hope to rely more on persuasion than sanctions. Under the mandate, violating the order is punishable by up to 30 days in jail, a $250 fine or both.
Ryan Nilsestuen, Evers' legal counsel, said residents will not be stopped by police if they are out or be asked to provide proof they are making an essential trip, but added that the hope is people take the order seriously.
"The situation really demands that we all do our part and chip in," Nilsestuen said.
Schools, nail salons, spas and sit-down services at bars and restaurants already had been shut down due to the respiratory disease, which has infected more than 400 people across the state.
Website crashes
Preliminary numbers from the Department of Workforce Development show that more than 21,000 initial unemployment claims were made Monday, the most in a single day since businesses began shutting down as a result of the coronavirus outbreak. There were about 1,400 initial claims made on the same day last year.
There were more than 95,000 total initial claims made from March 17 through Monday. In the same seven-day span last year, about 4,700 initial claims were made.
Evers said such an influx of initial claims has put a strain on the DWD workforce, and the department's online portal crashed temporarily Monday as a result of increased traffic.
"We've redeployed people from all sorts of state services to the unemployment insurance workload that has been created," Evers said. "We're doing everything we can to make it work and it's my belief we've got the resources in place, but we're going to have to continue to increase those resources."
Also on Tuesday, DWD announced that, in accordance with Evers' order, the department's job centers will be closed to the public. Services will remain available online and over the phone.
Photos: A look at how the novel coronavirus is affecting Wisconsin
Ballot drop box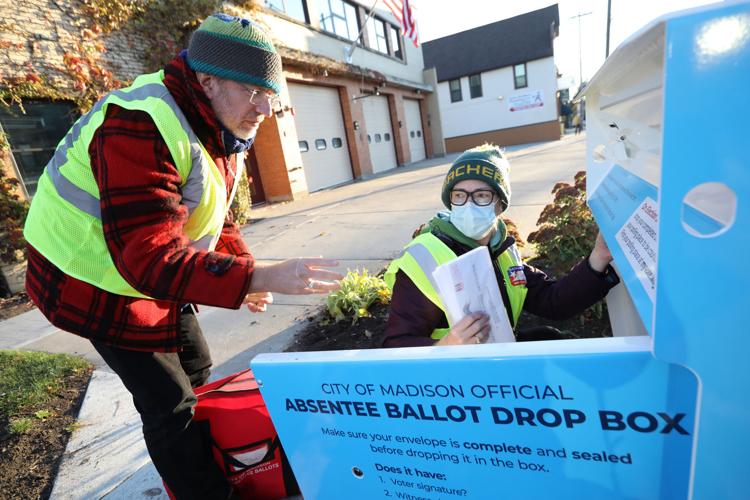 Badgers' season opener against Illinois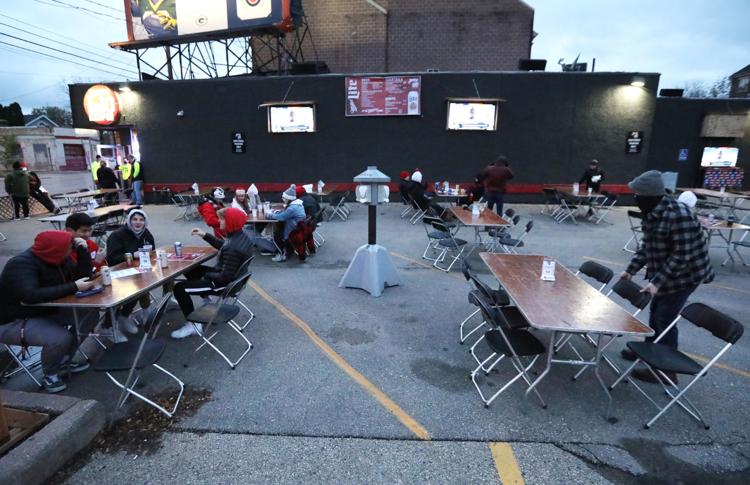 Badgers' season opener against Illinois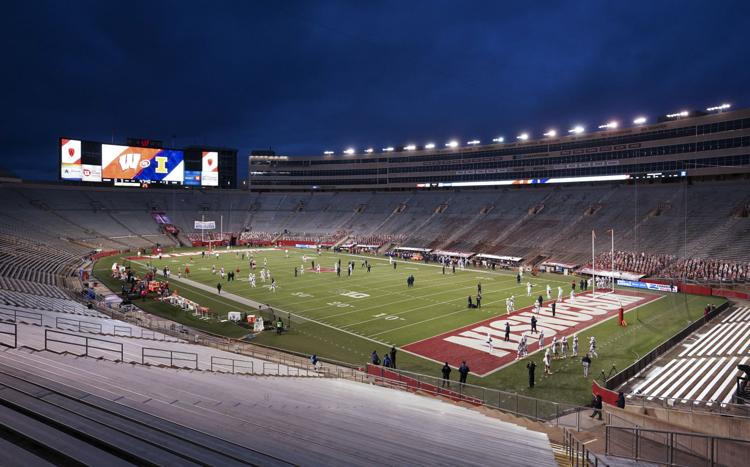 Lights On Afterschool caravan parade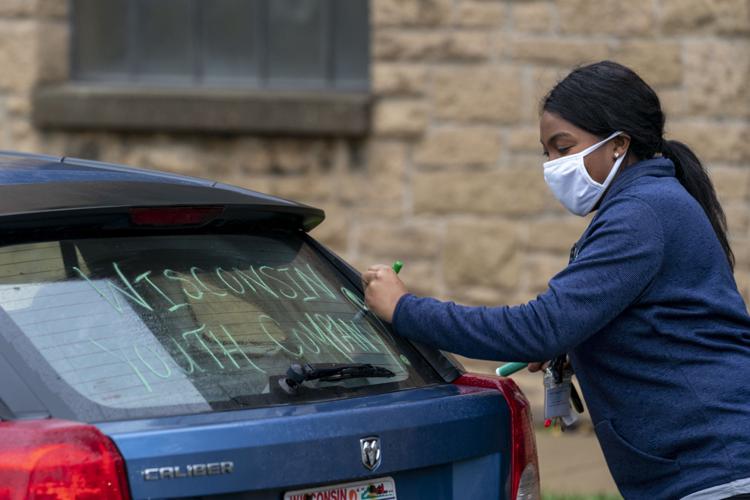 Dane County Executive Joe Parisi: 'Crisis model'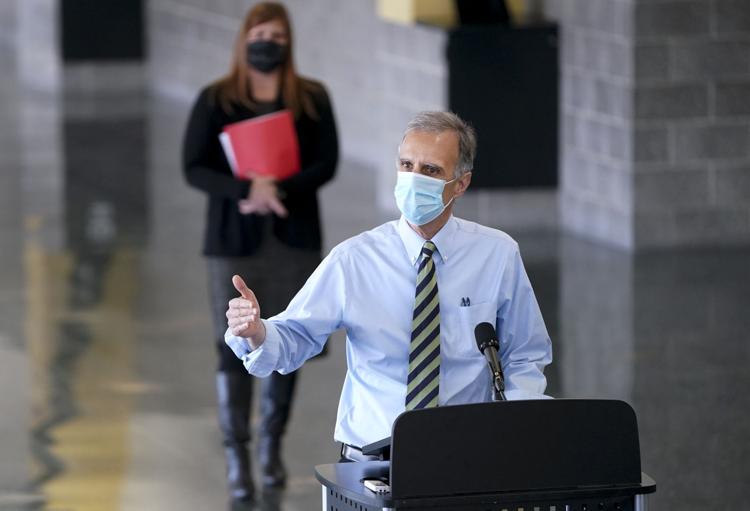 Early Voting Starts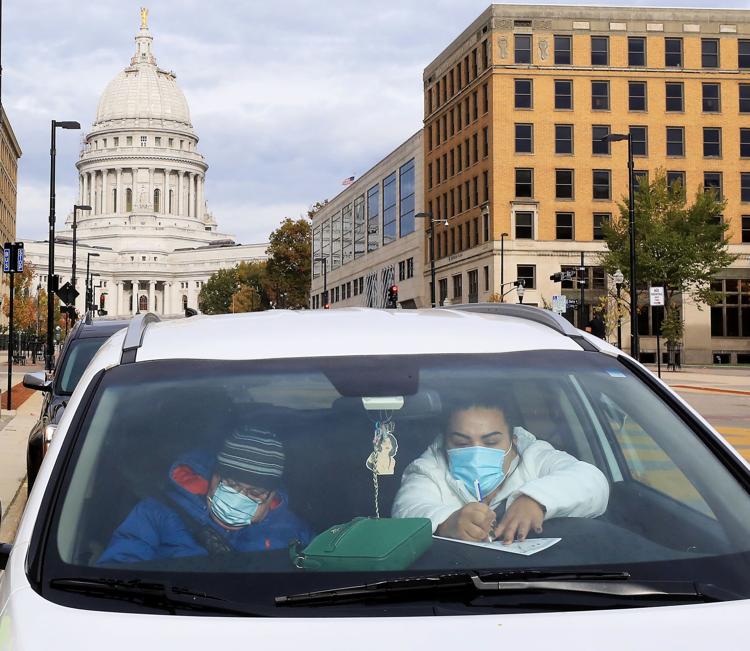 Student Vote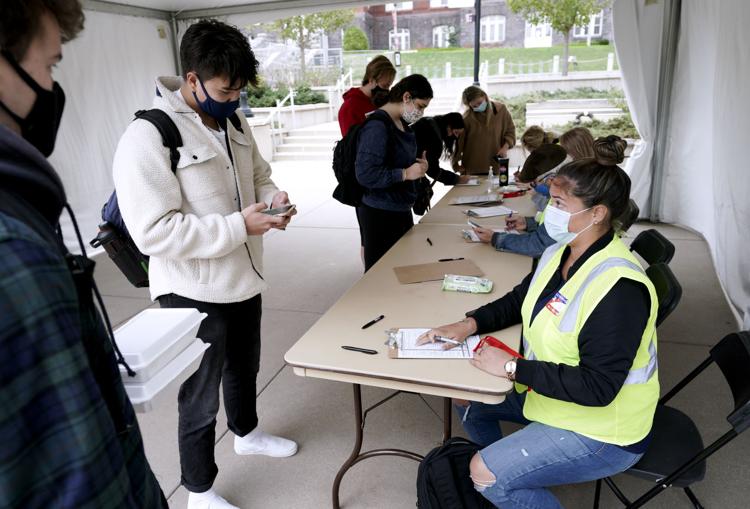 Isolation dorm - J.J. Post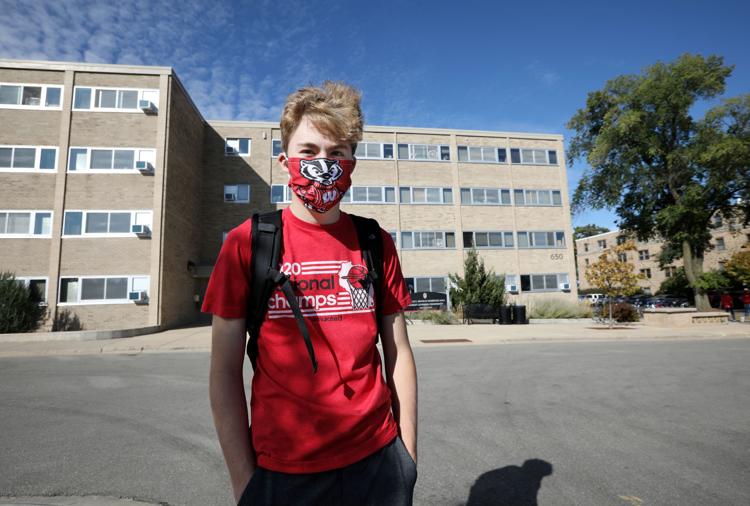 Hospitals swamped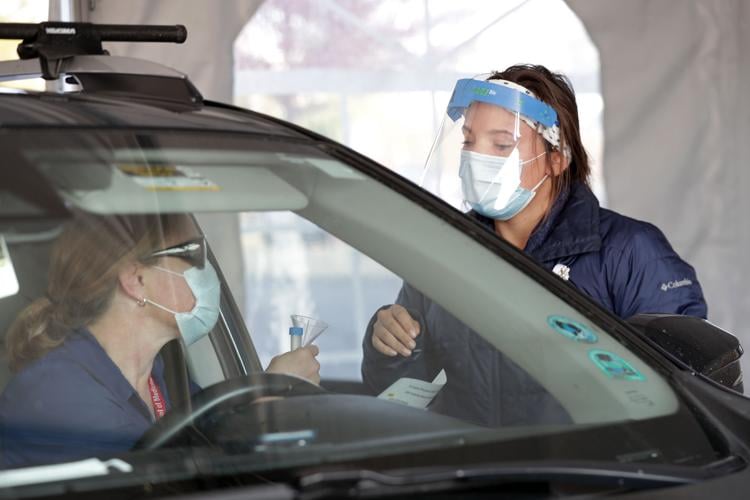 Covid Testing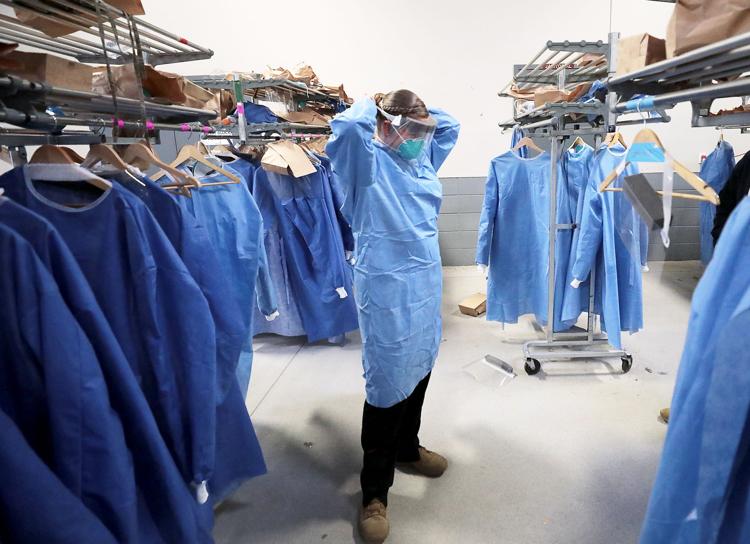 Bus Shields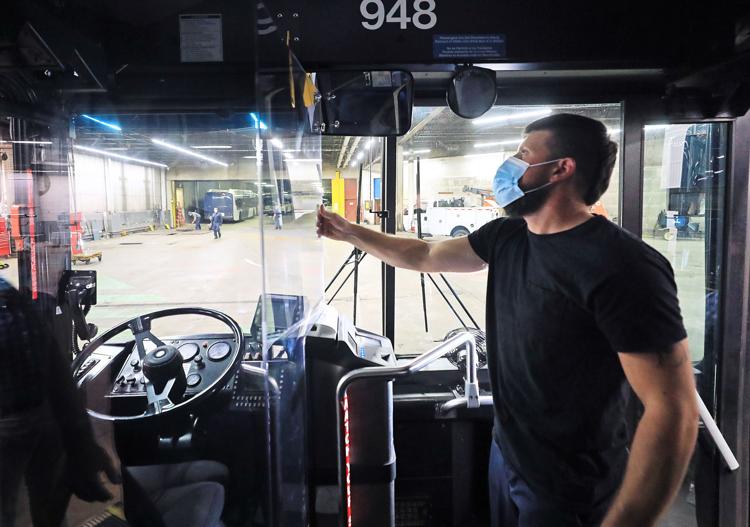 Virtual Learning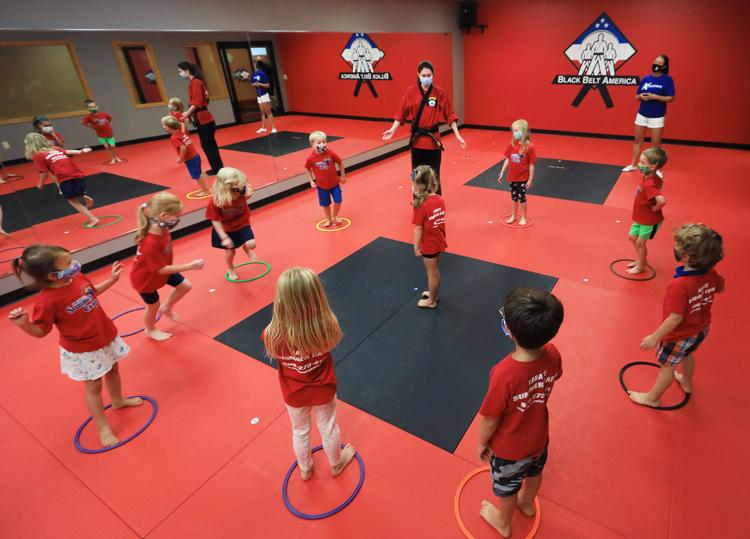 UW Opening Covid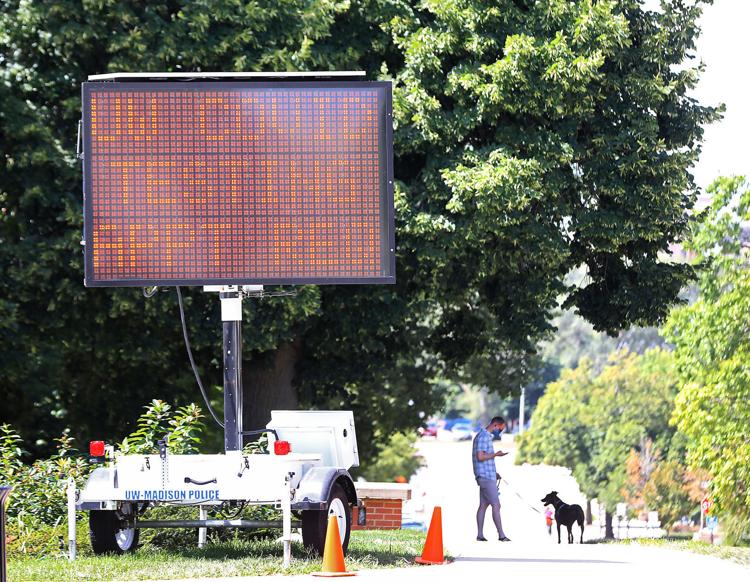 UW Move In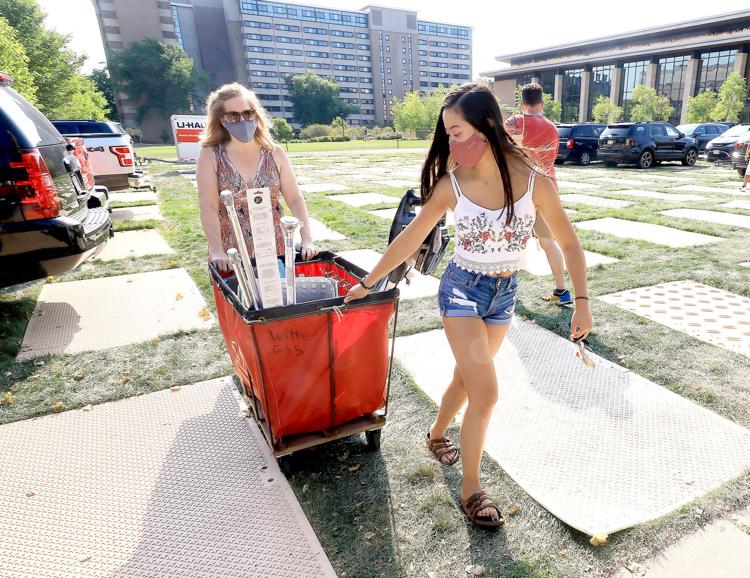 UWClasses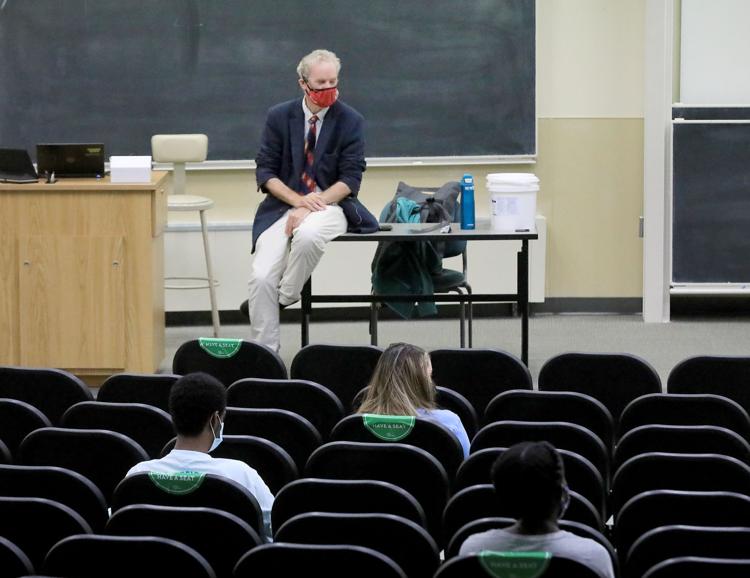 UWClasses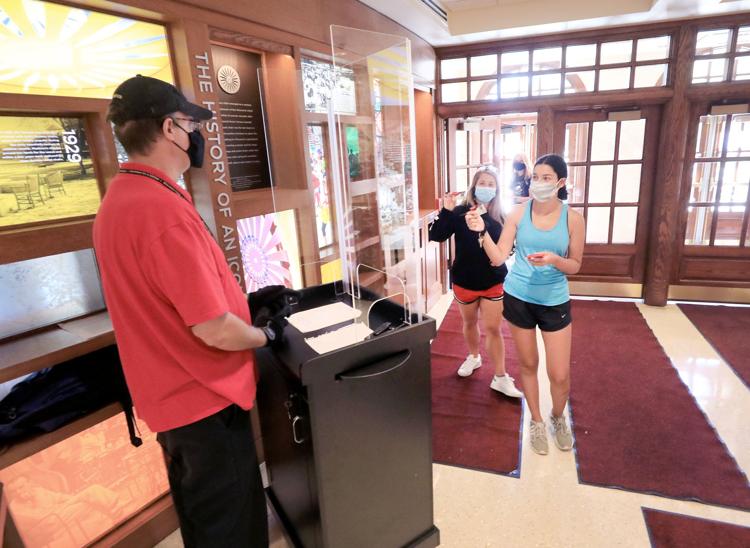 UWClasses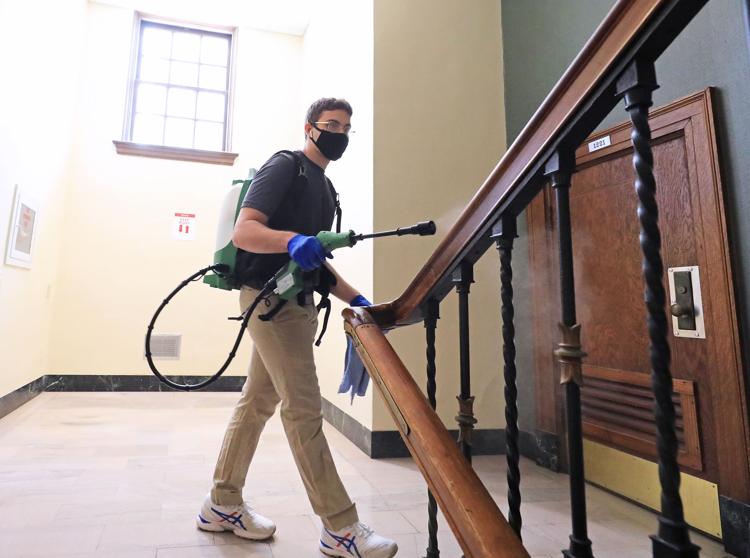 UWClasses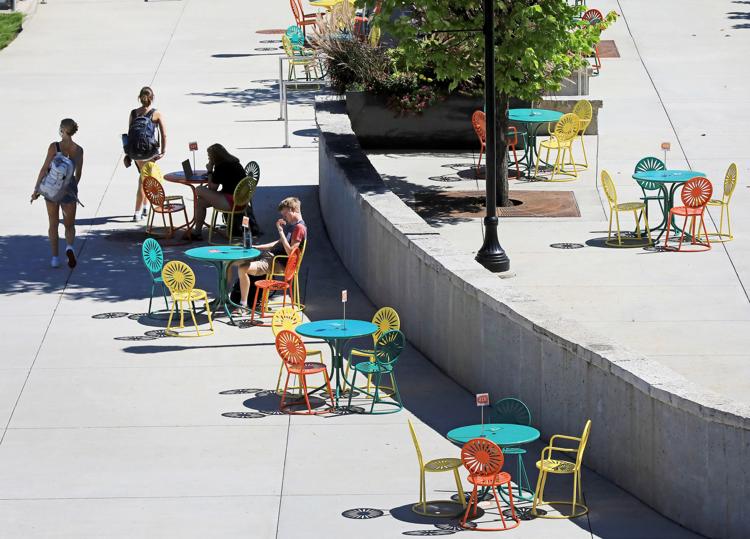 Trucks Feature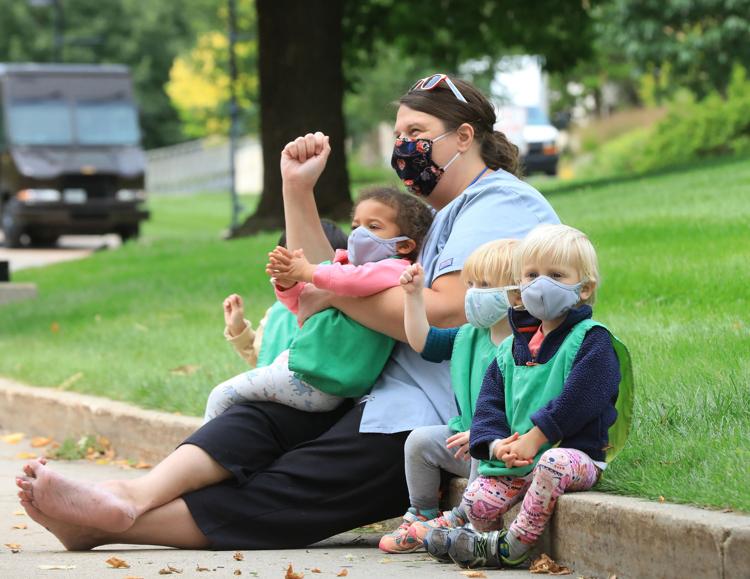 Playtech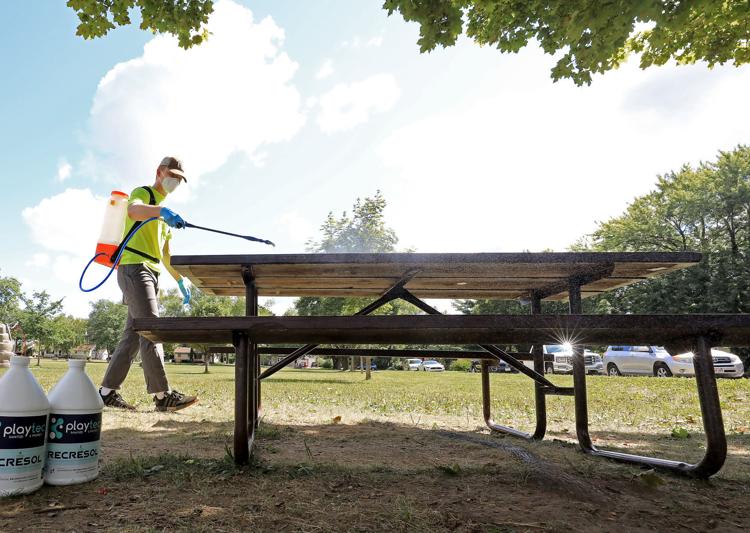 Covid Dental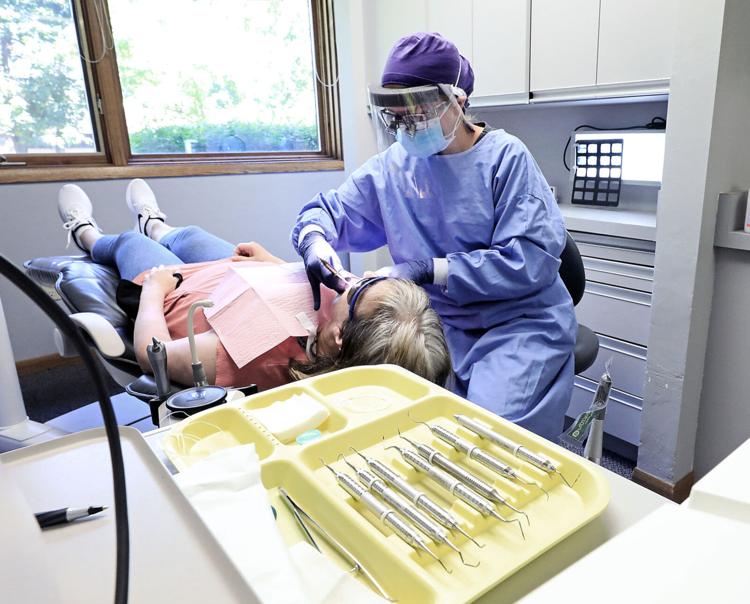 DaytoRemember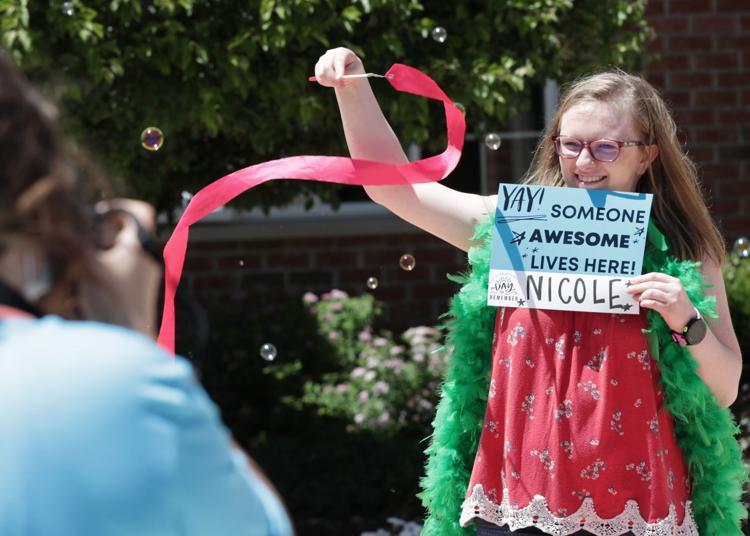 VilasZoo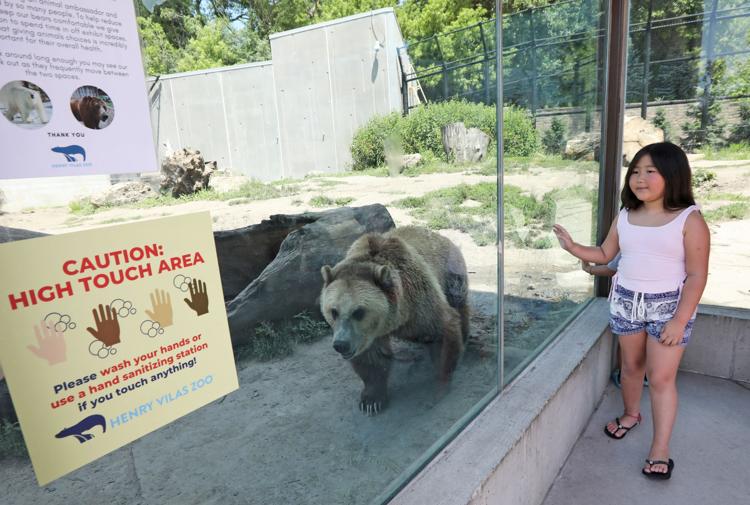 RoshHashanah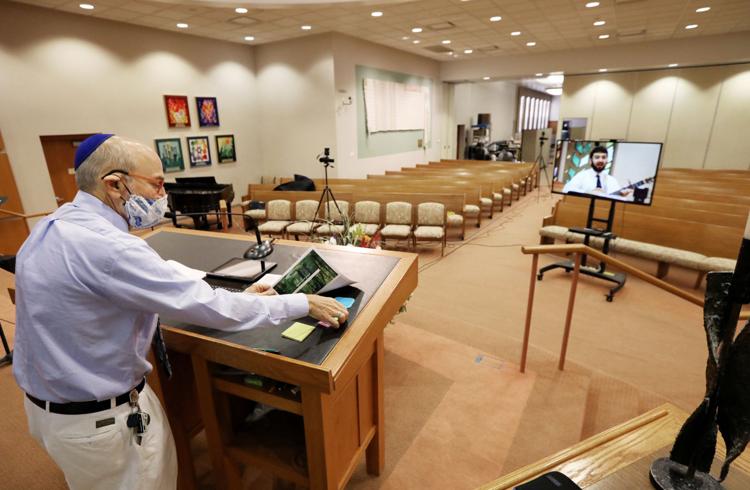 UWClasses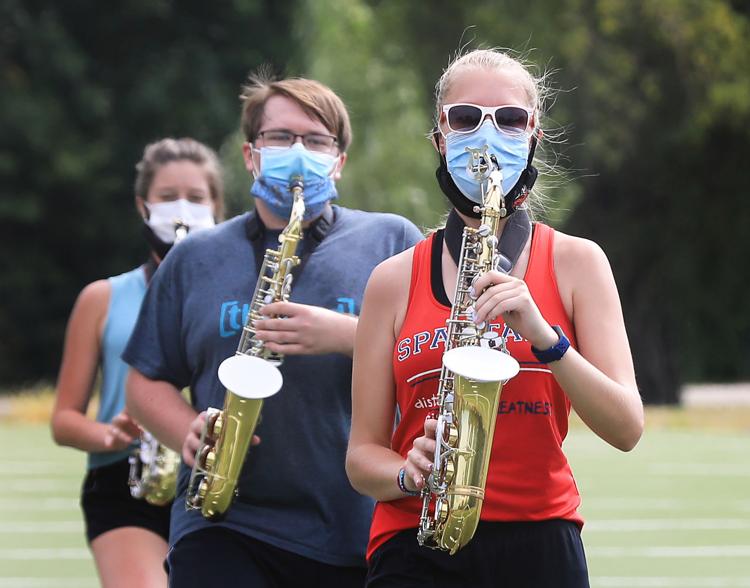 S.S. Morris Community AME Church
Requiring masks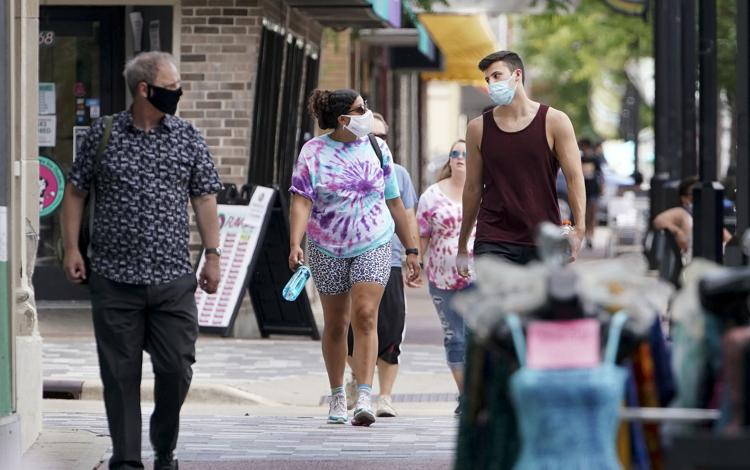 In-person absentee voting begins
Middleton High drive-up graduation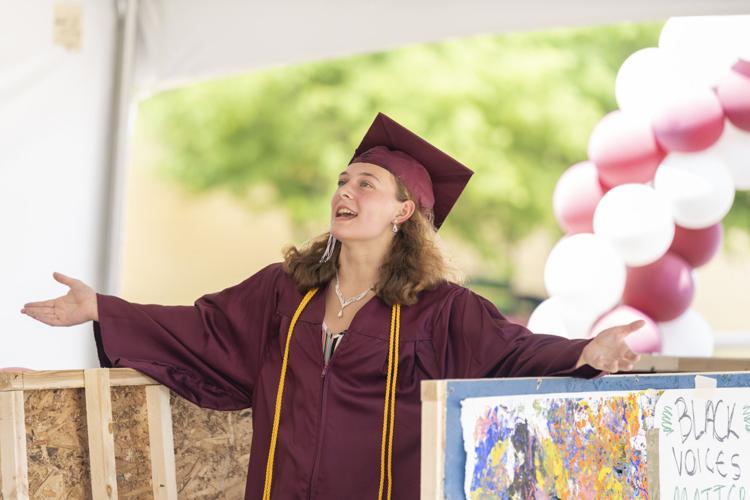 Anti-mask protest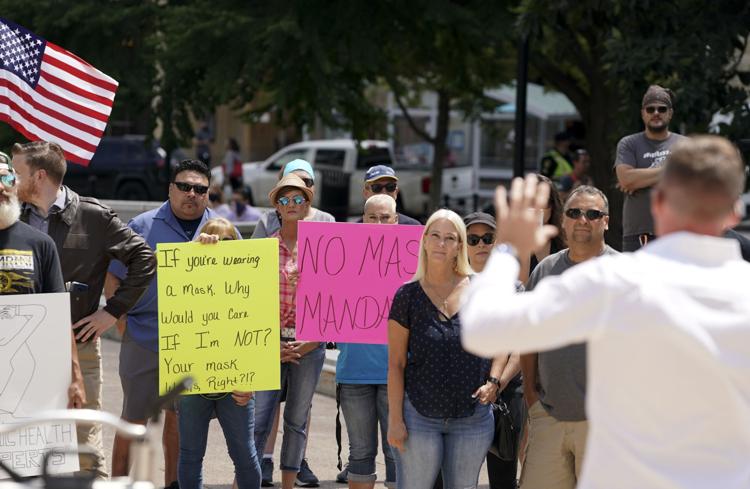 Making COVID-19 masks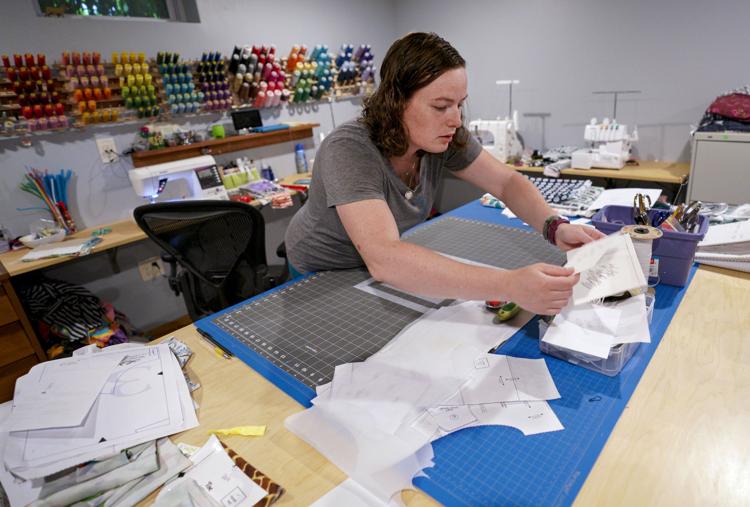 Shortage of coins
Goodman Pool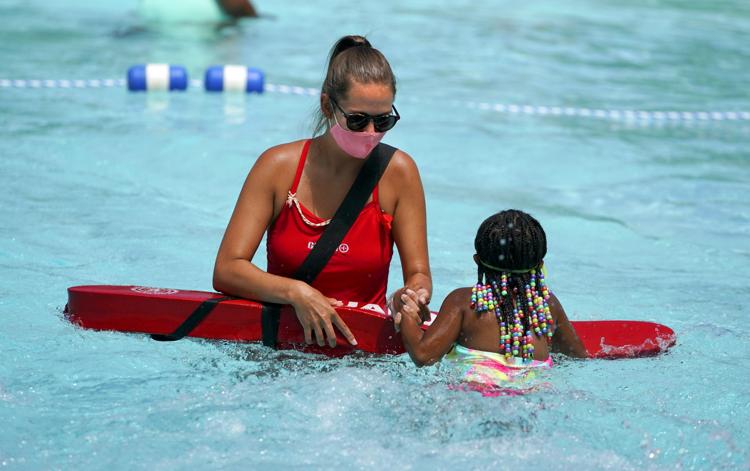 Goodman Pool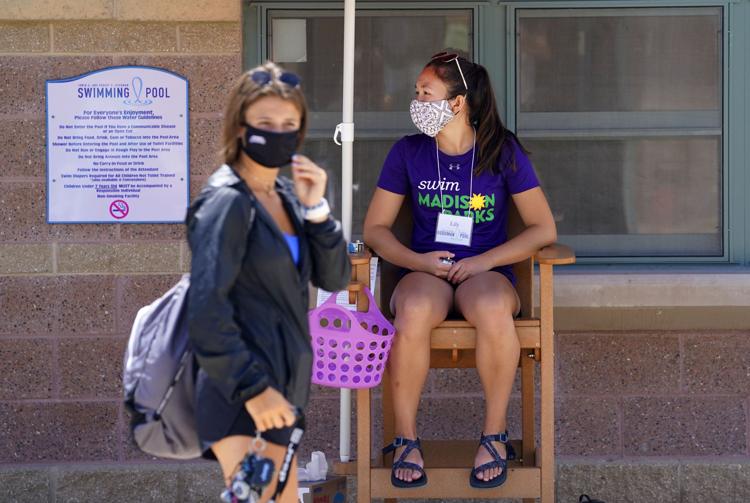 YMCA summer camp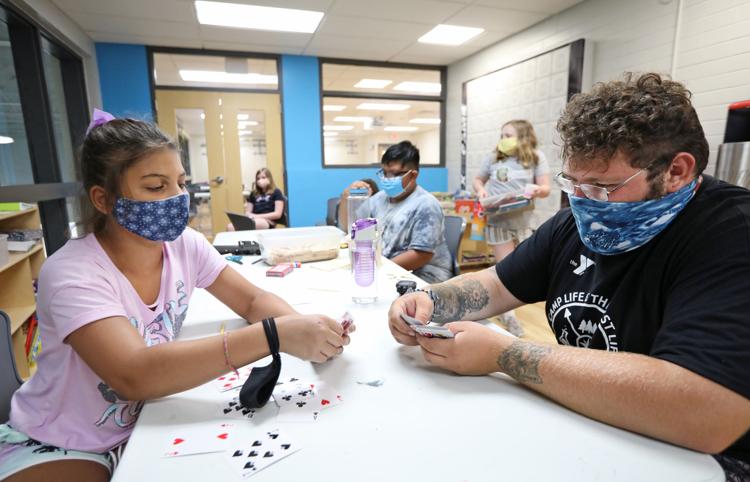 100,000 masks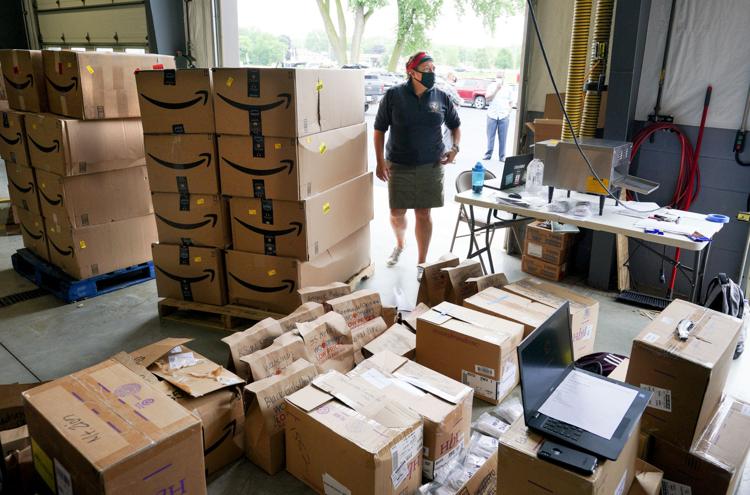 Contact tracing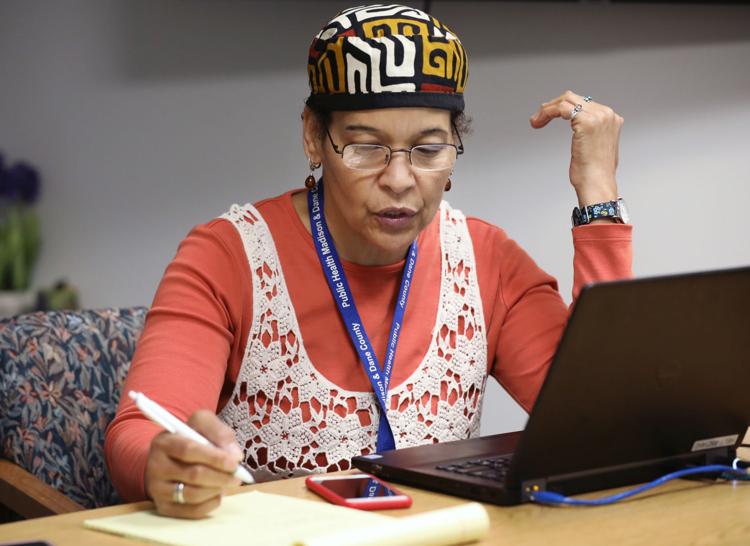 Doctor talking to patient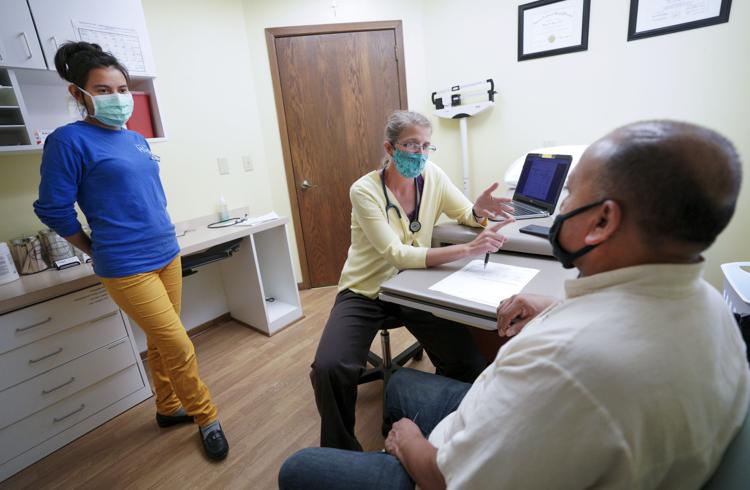 Outdoor class at Pinnacle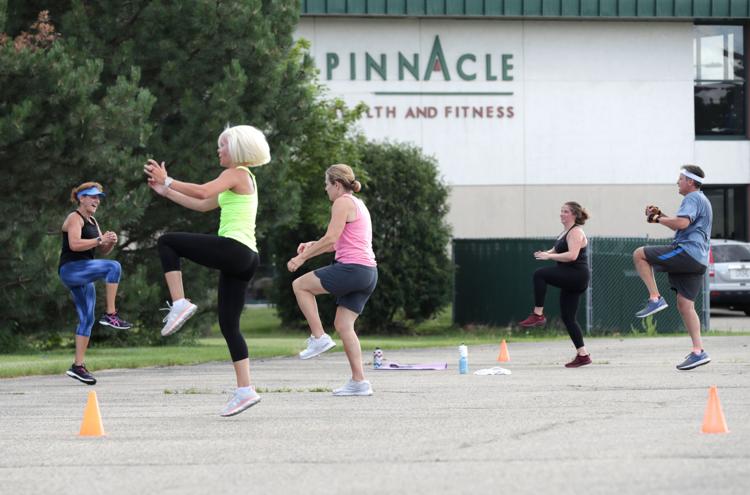 Punching bag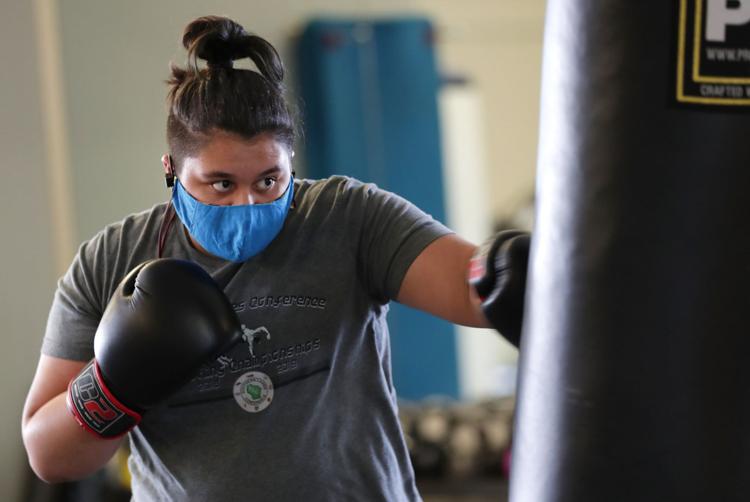 Starlite 14 drive-in theater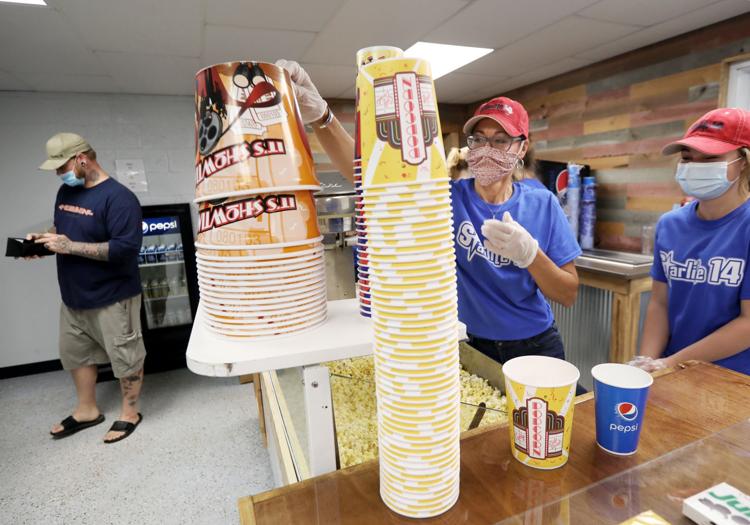 Starlite 14 drive-in theater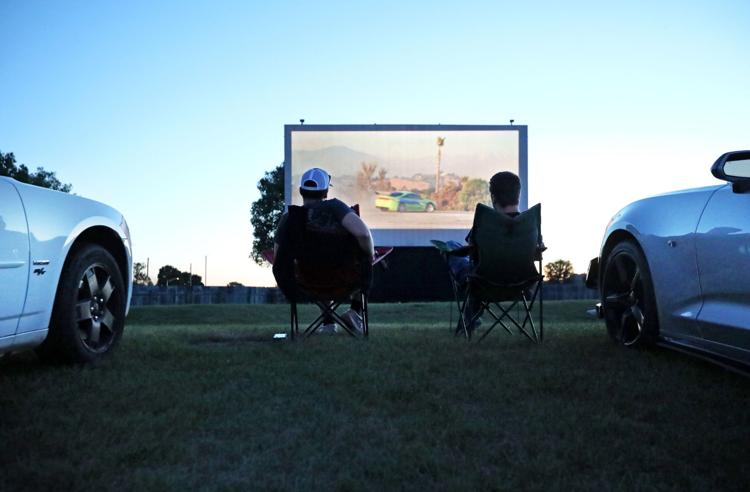 Masks to be required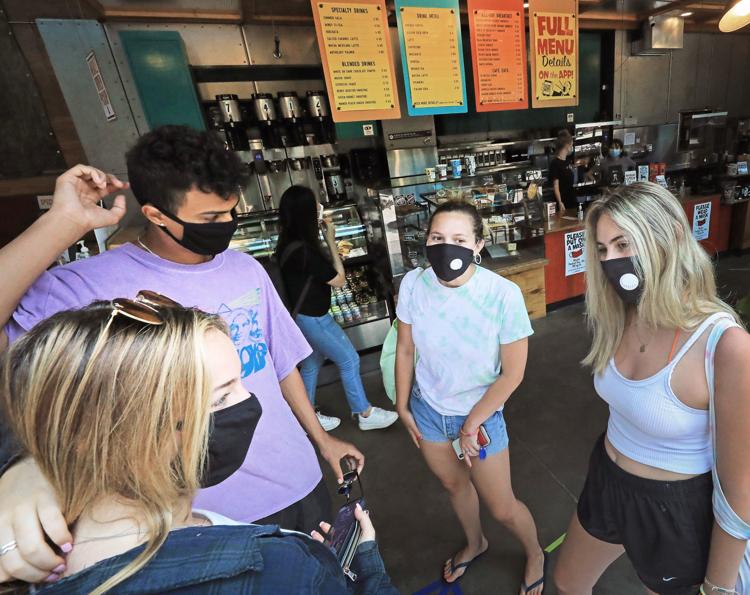 News conference on masks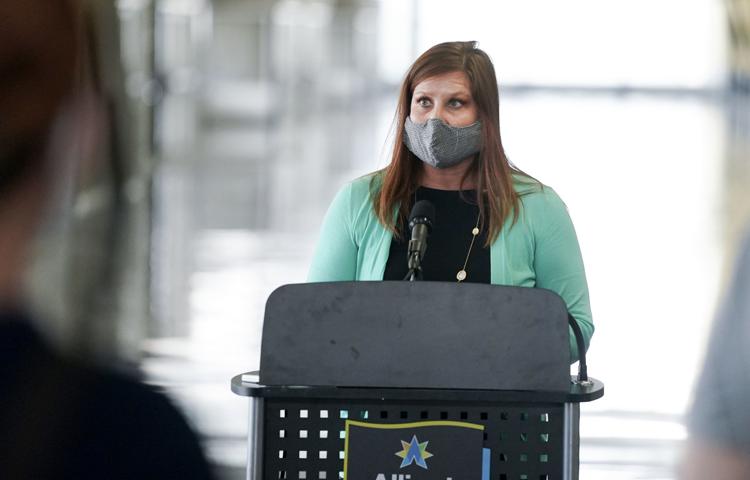 Covid cleaning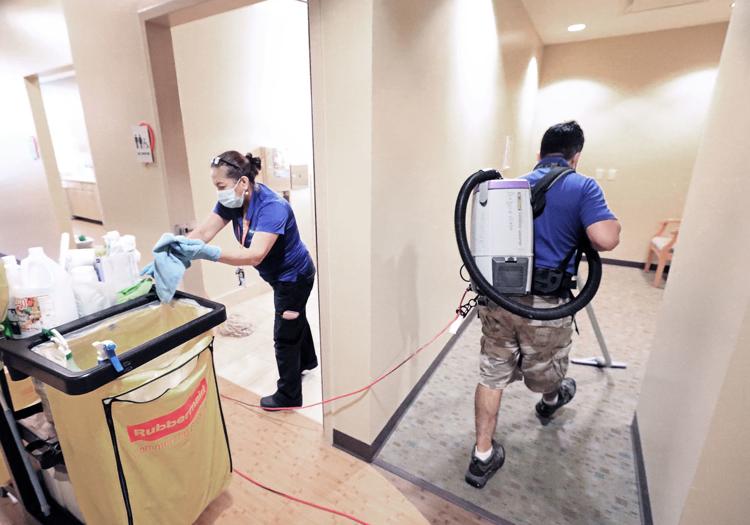 Bar closings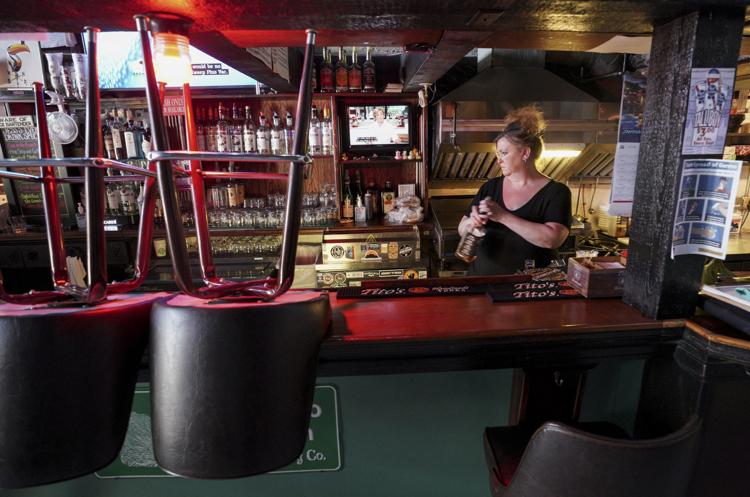 Homeless camps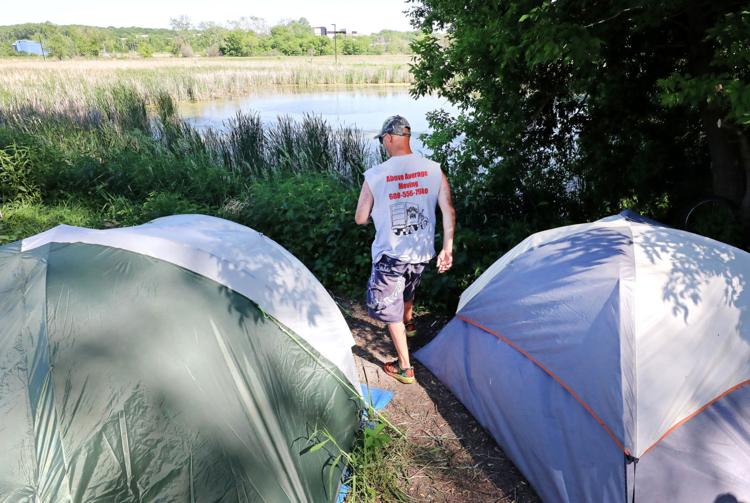 Homeless camps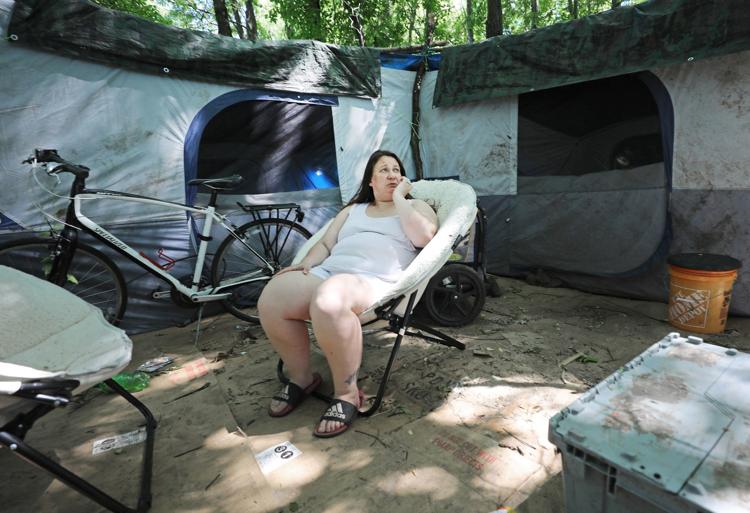 Testing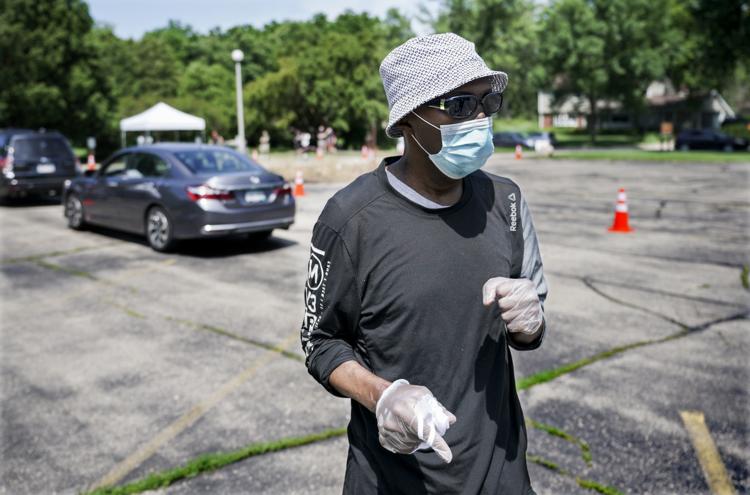 Testing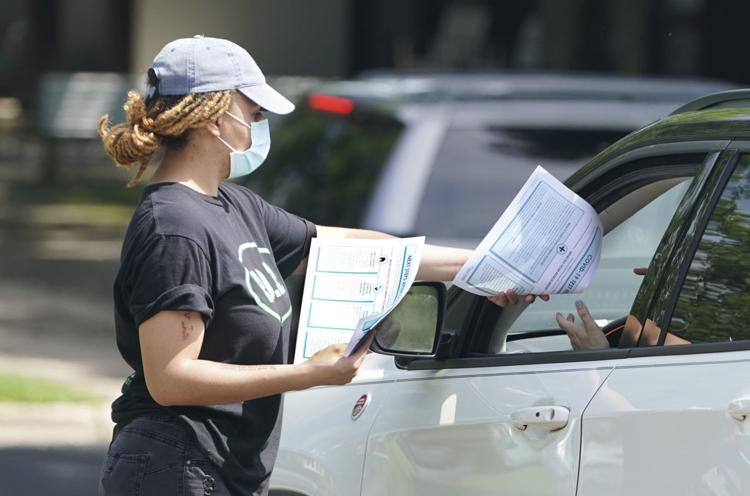 Virus testing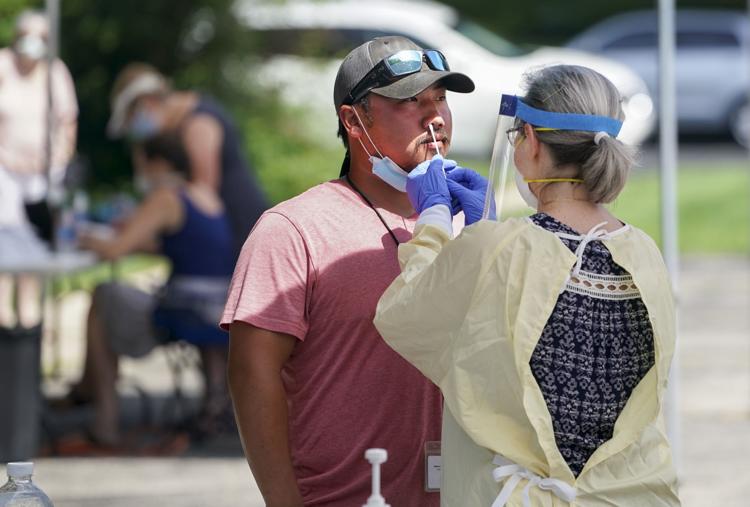 Henry Vilas Zoo reopens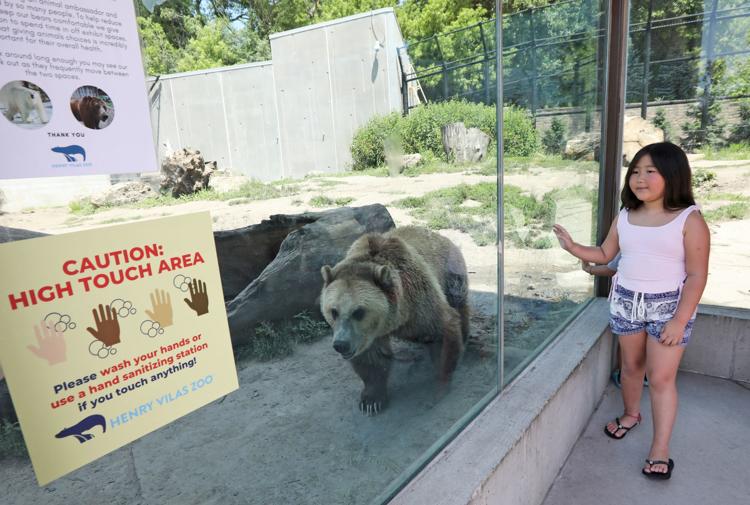 Union Terrace reopening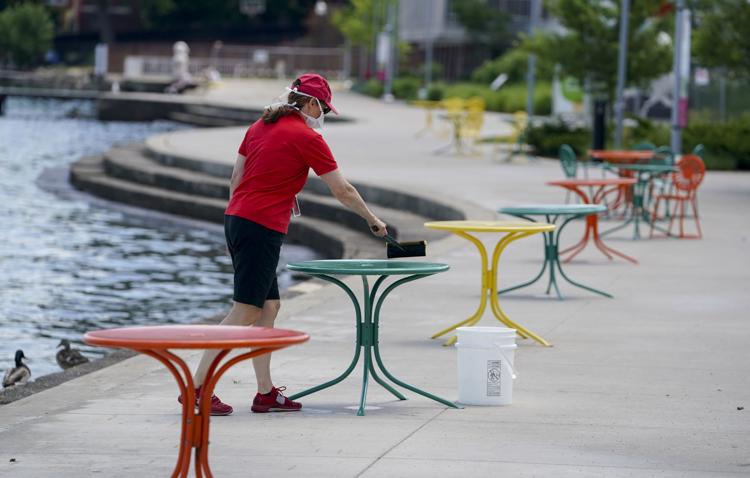 A Day to Remember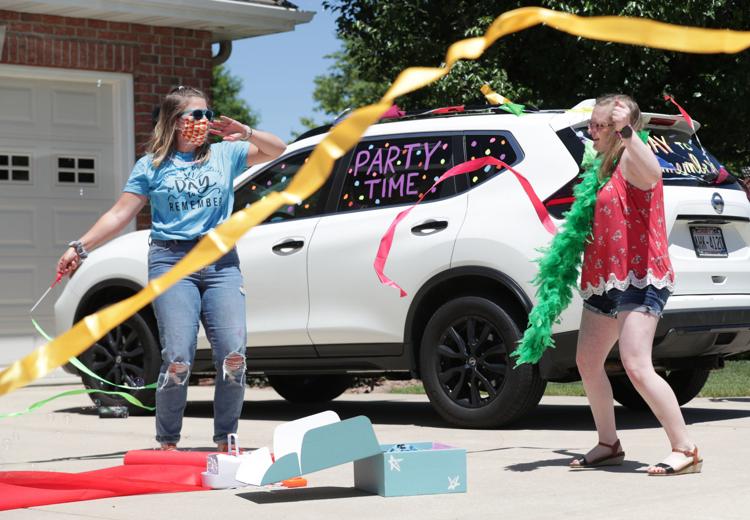 West High grads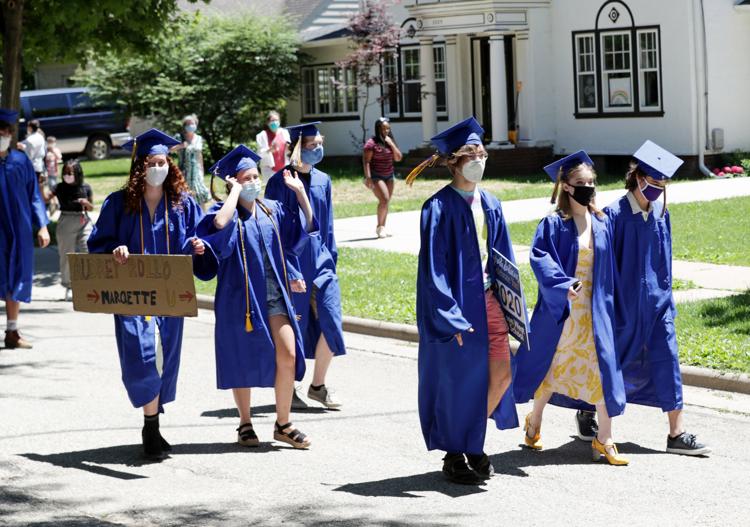 Pool openings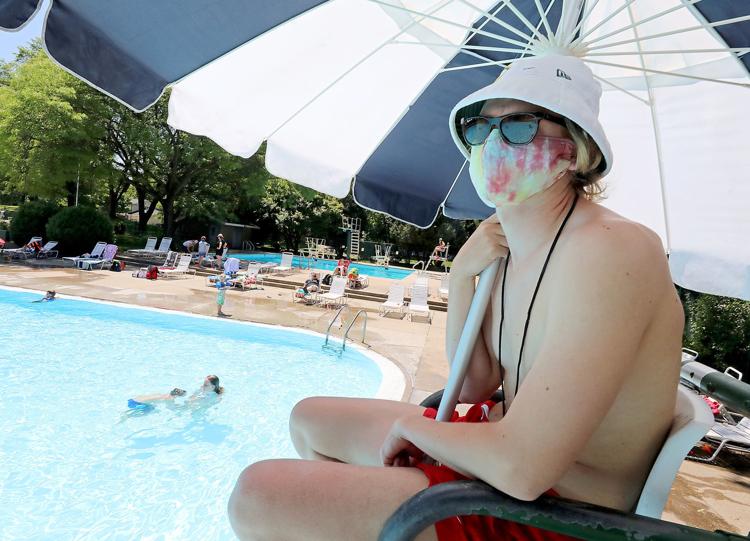 Grads on the Yahara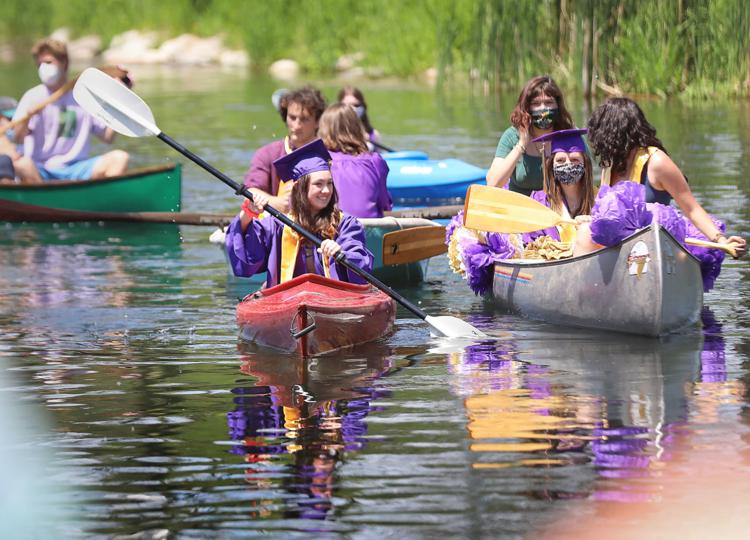 Fifth-grade graduation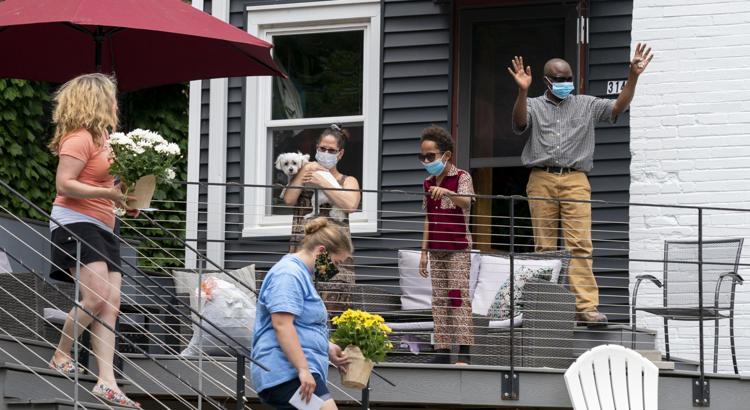 Tribes battling steep losses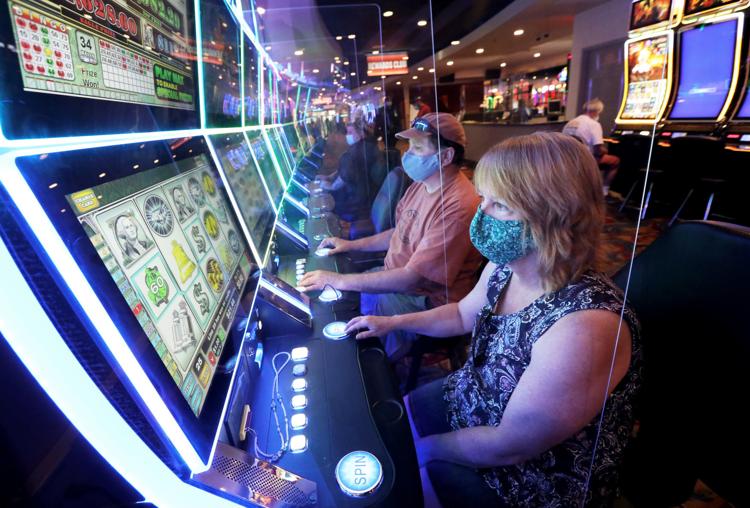 COVID-19 openings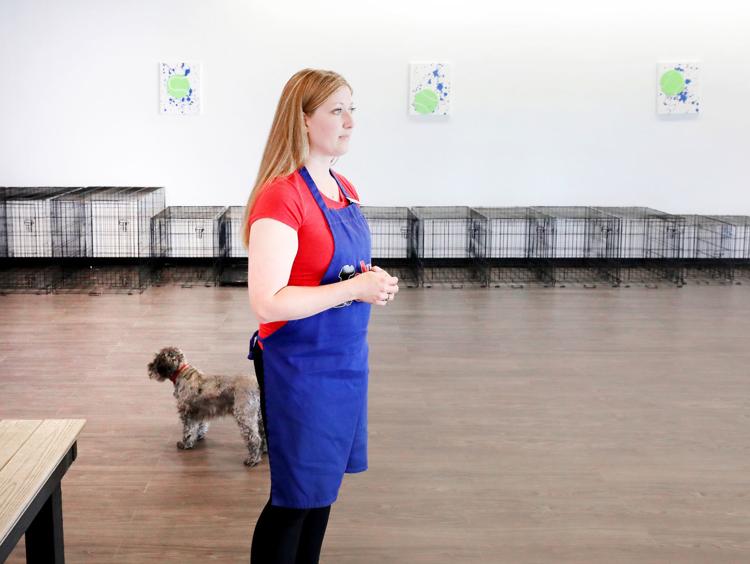 Picking up belongings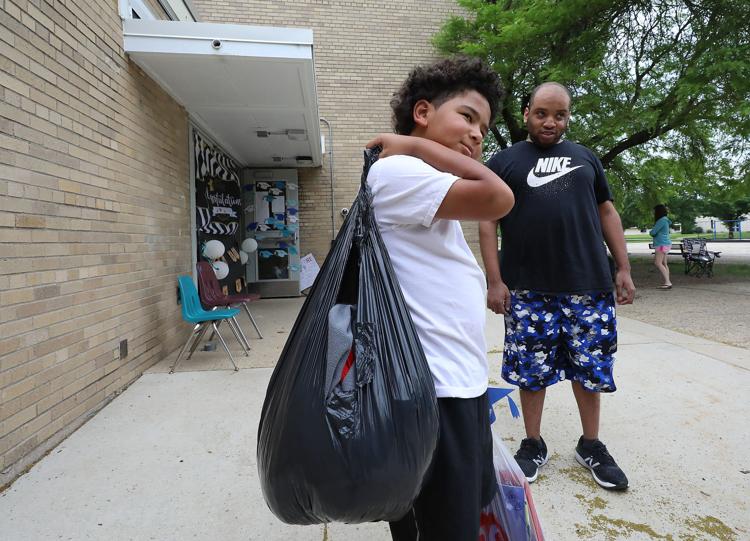 Downtown Businesses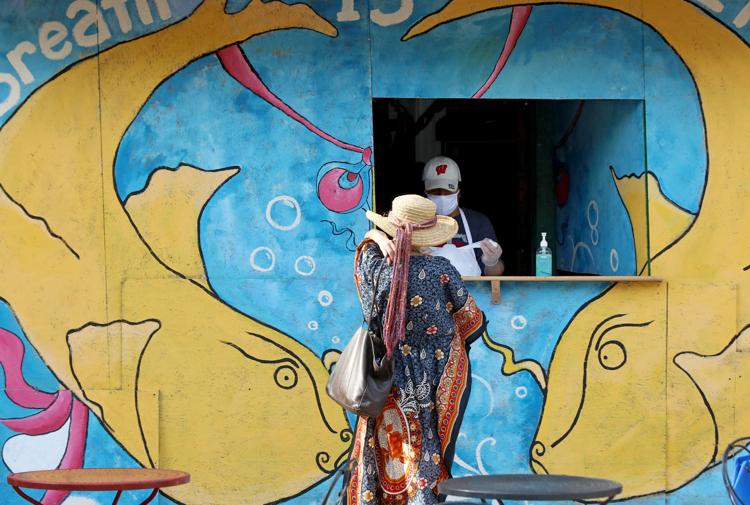 Covid transportation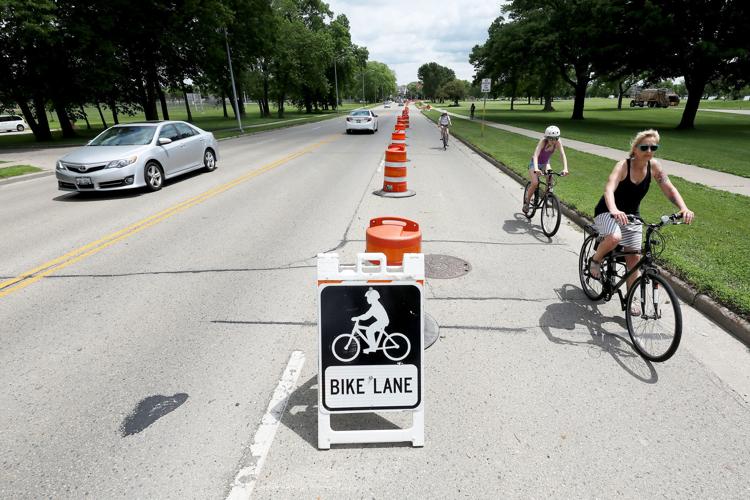 Church capacities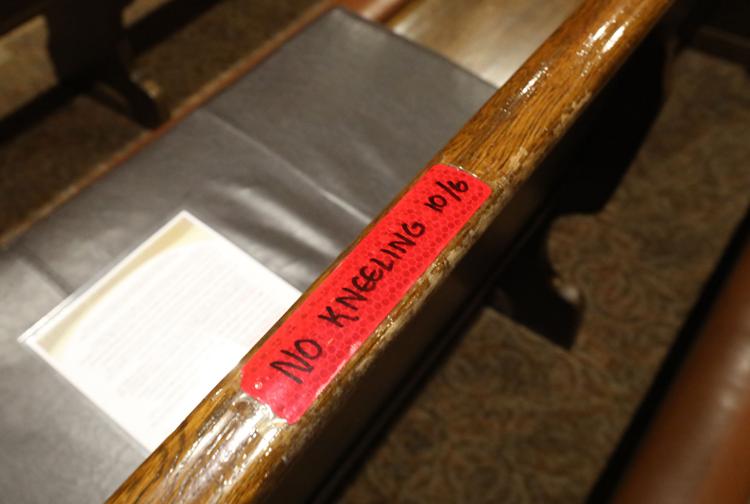 Church capacities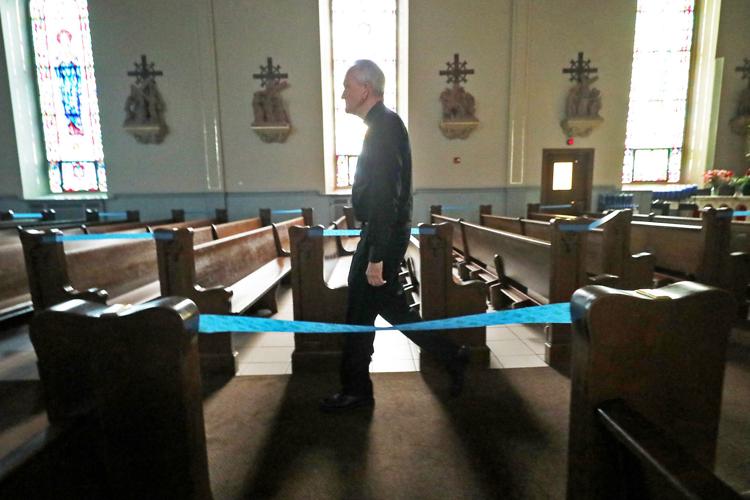 Prepping for reopening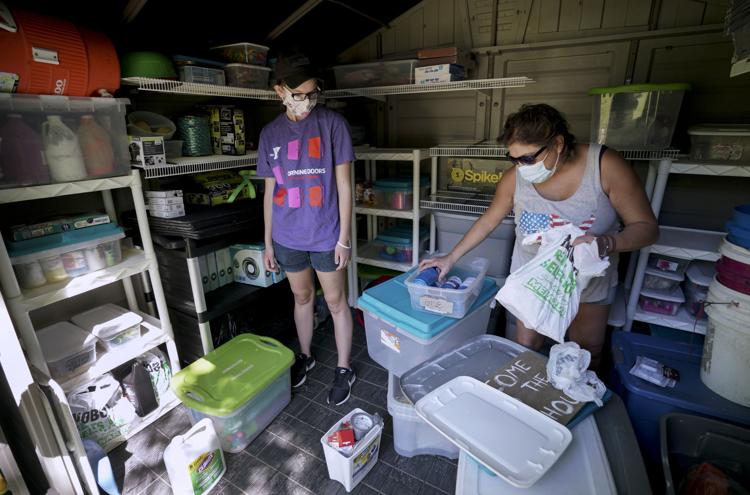 Warner Park - screening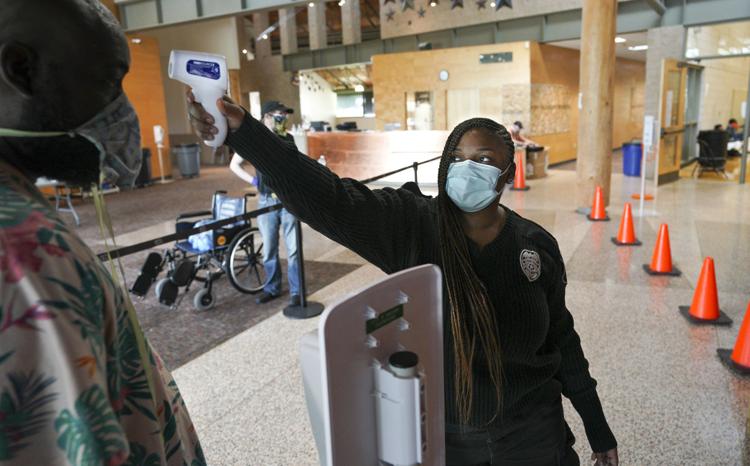 Outdoor Dining East Main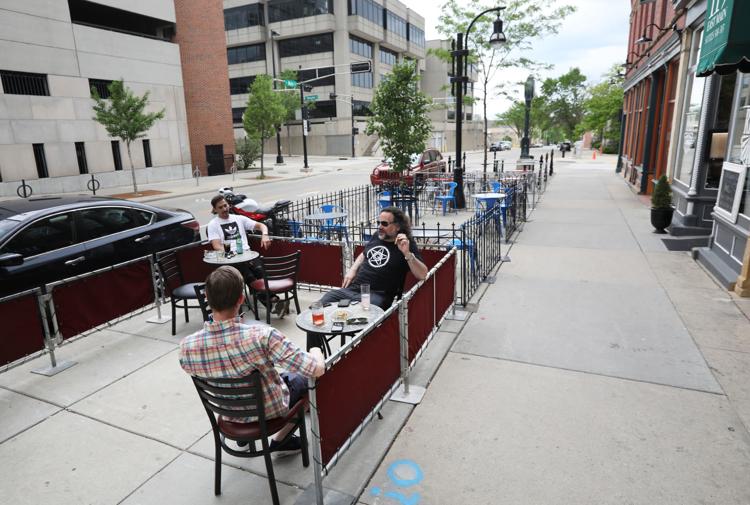 Spacing out customers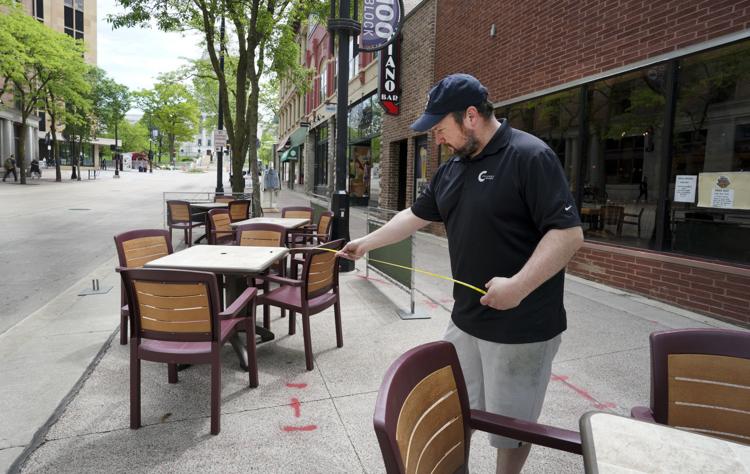 Getting a tattoo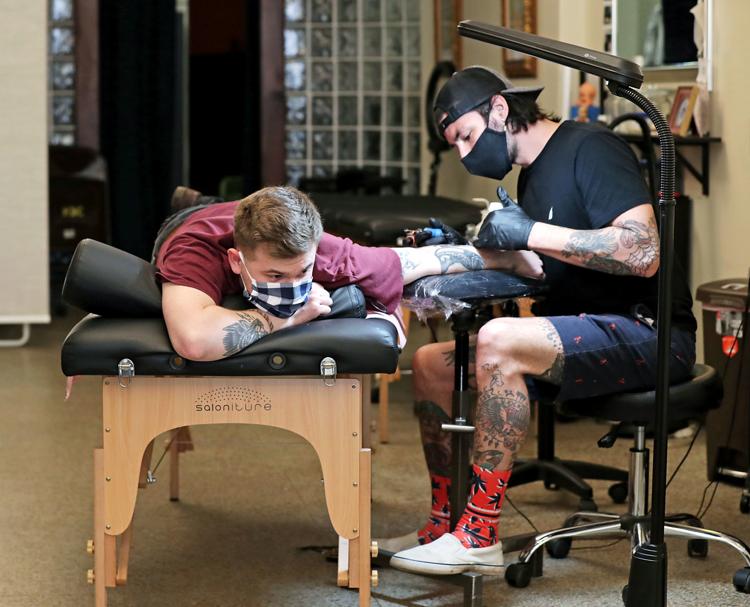 Memorial Day ceremony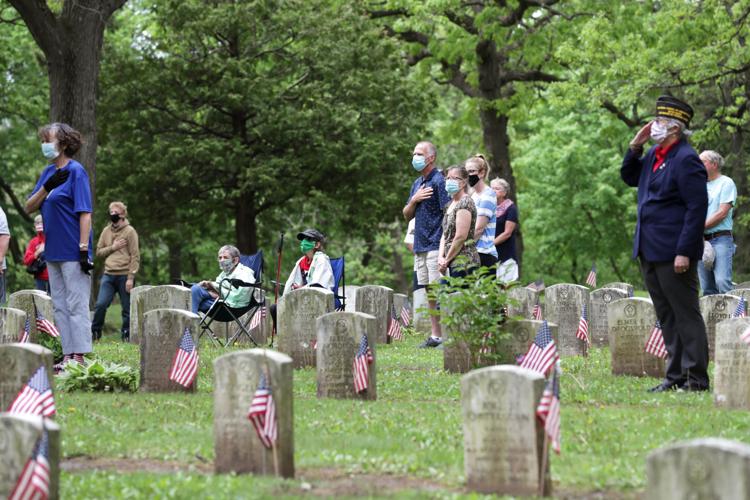 Memorial Day weekend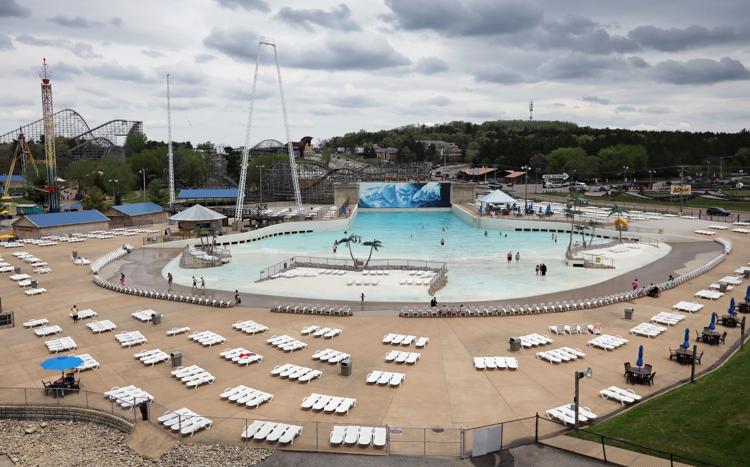 Tom Diehl, Tommy Bartlett Show not opening 2020, State Journal photo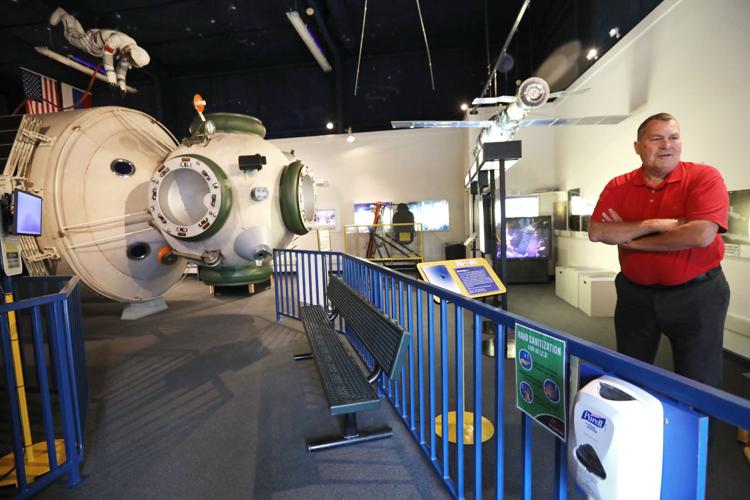 Salons Opening
Fitness openings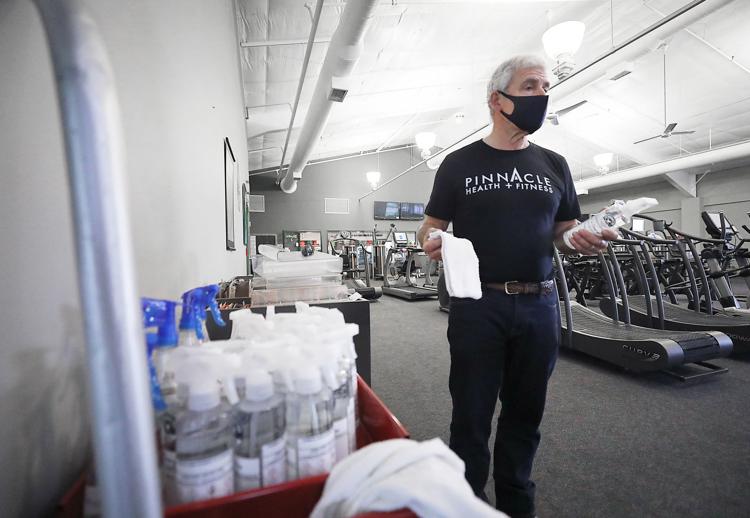 Duck Pond Drive-In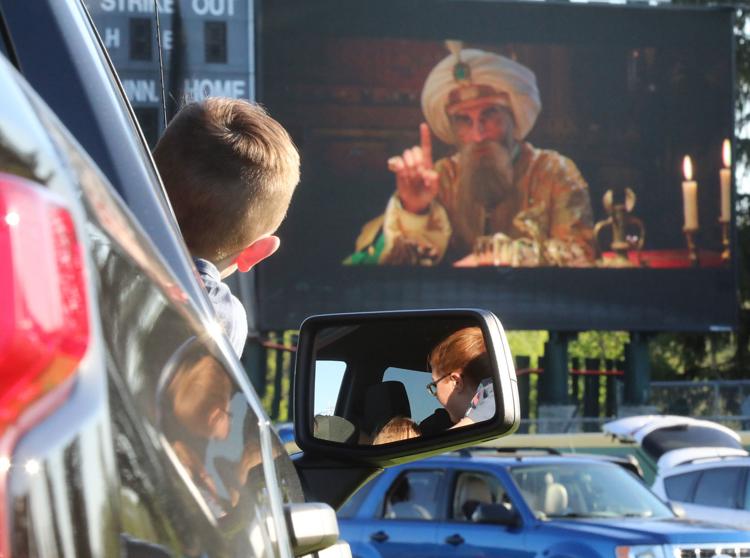 Memorial Union crowd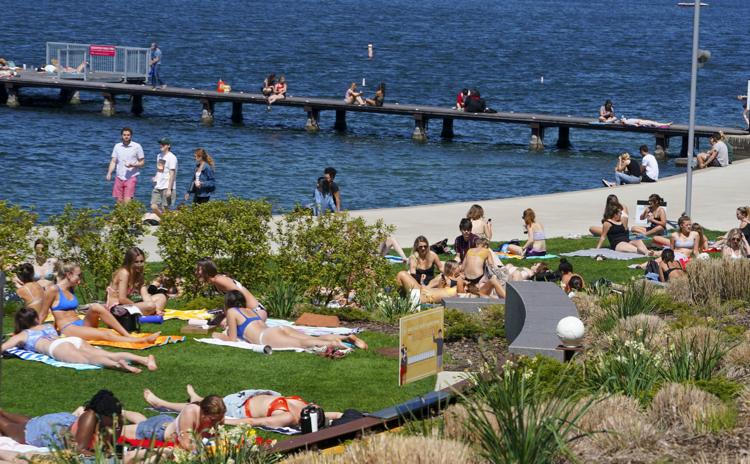 Child care at YMCA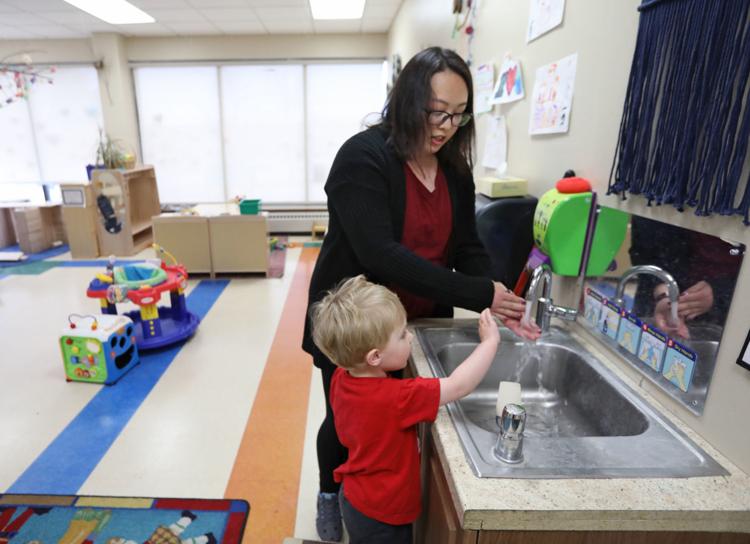 Bikers on Arboretum Drive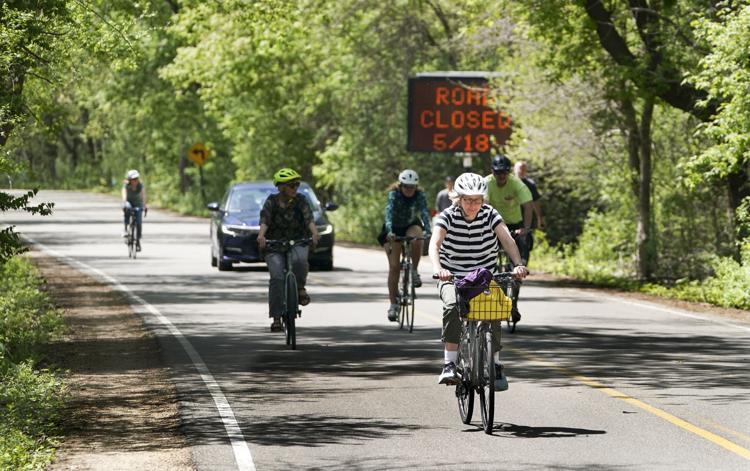 Brittingham Boats
Restaurant open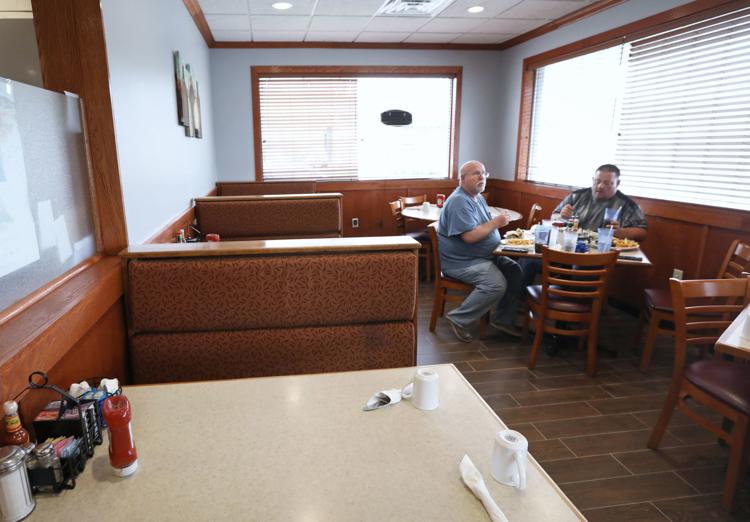 COVID-19 businesses reopen
Restaurant, bars reopen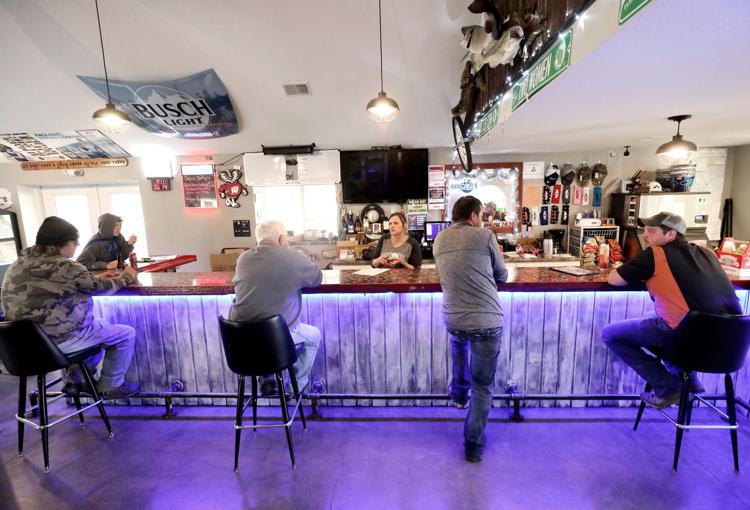 Dentist with patient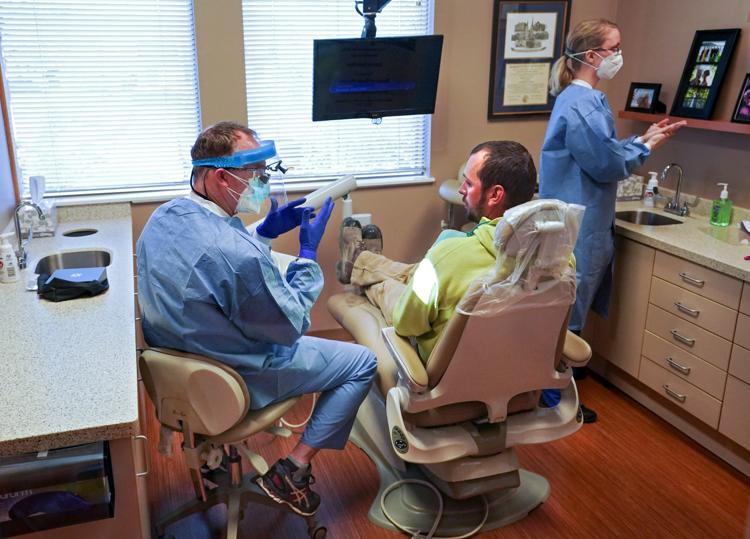 Dane County institutes order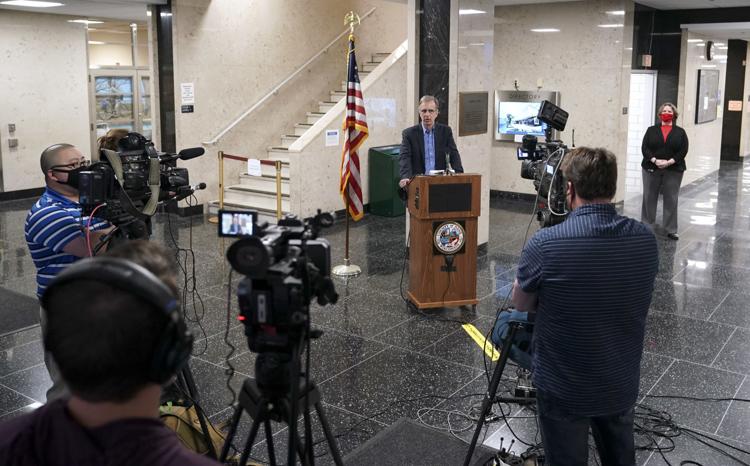 Carry-out food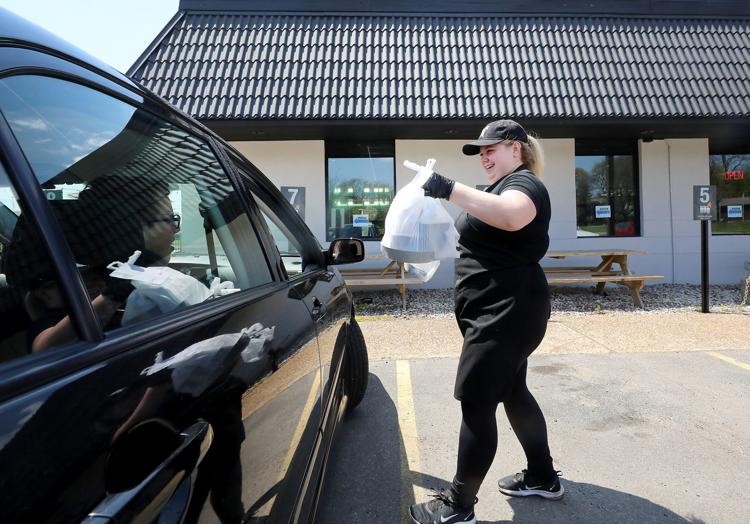 Small retailers reopening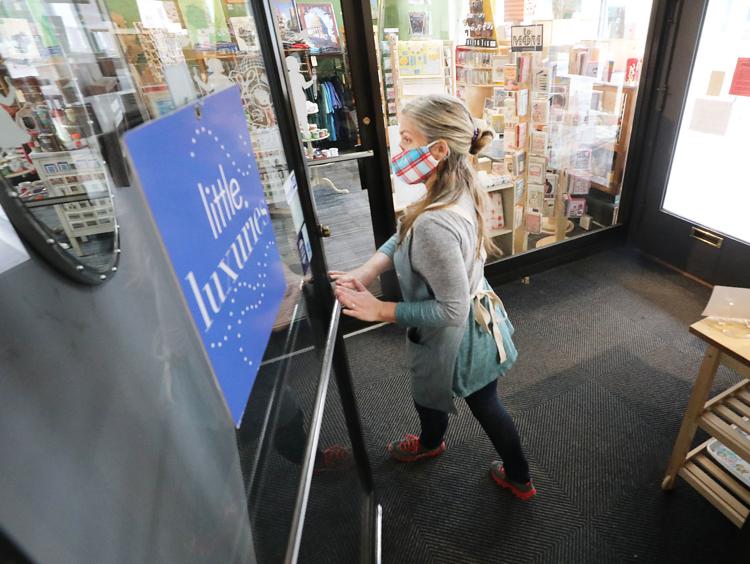 Shoe store reopening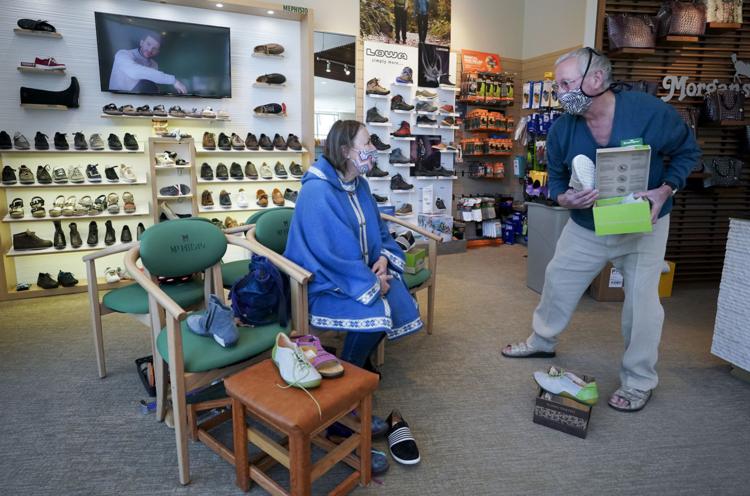 COVID 19 testing site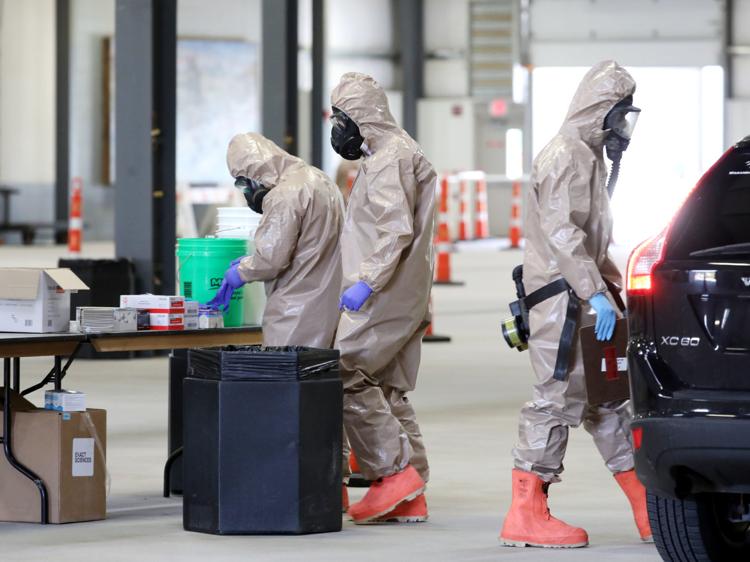 COVID 19 testing site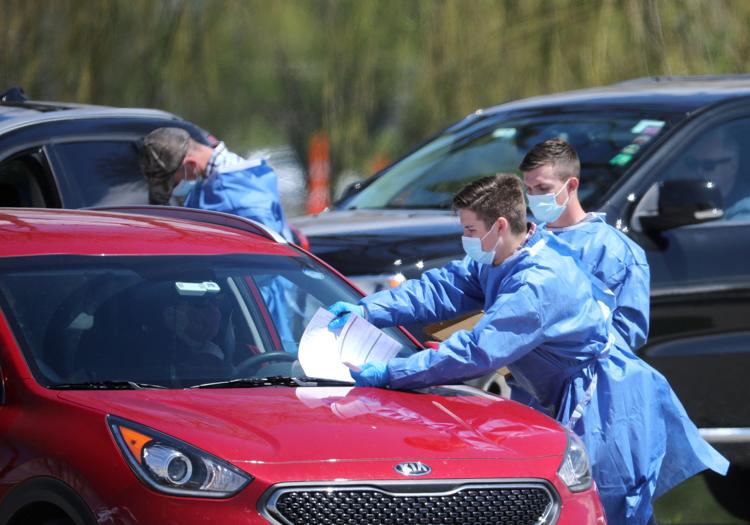 UW-Madison virtual graduation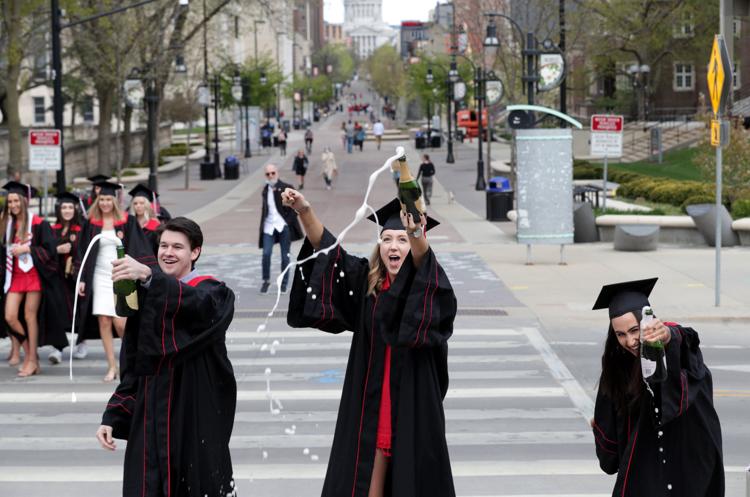 Monona Library Curbside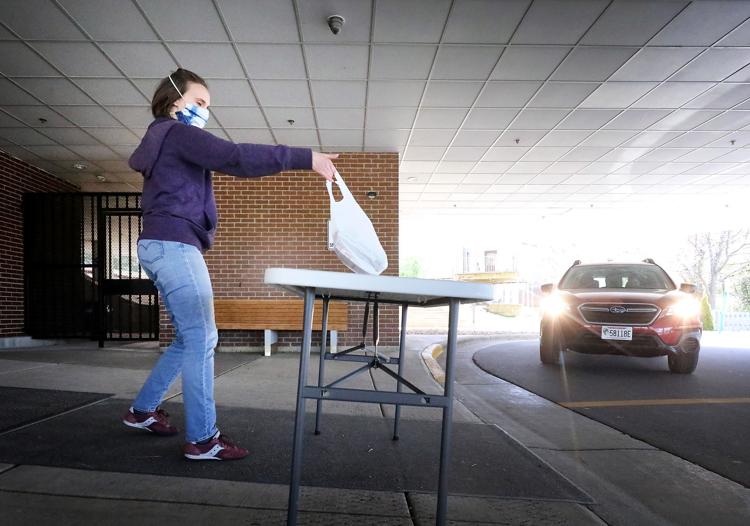 COVID-19 meat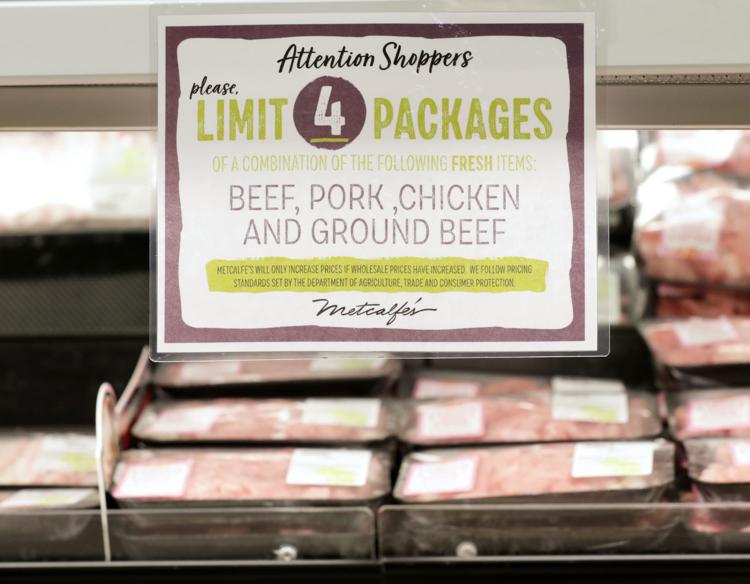 Homeless in parks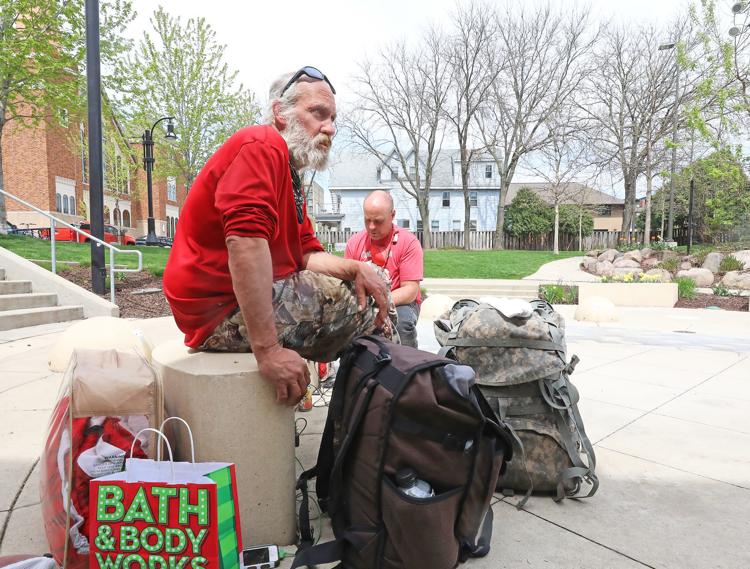 UW Commencement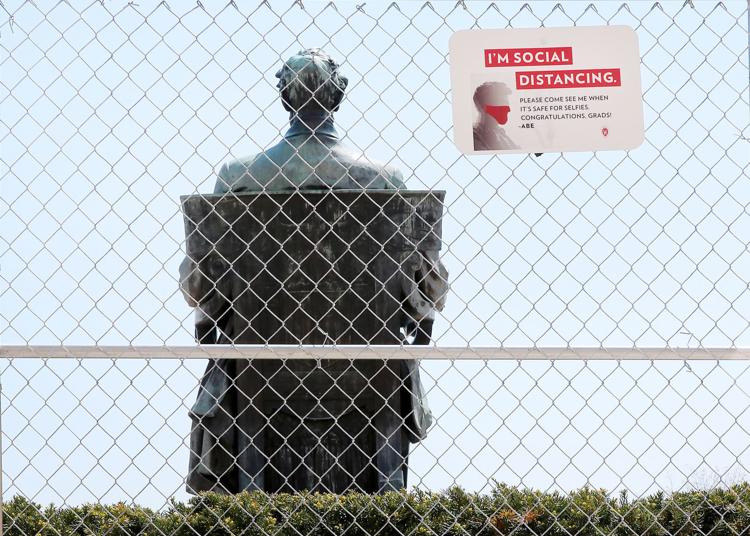 River Food Pantry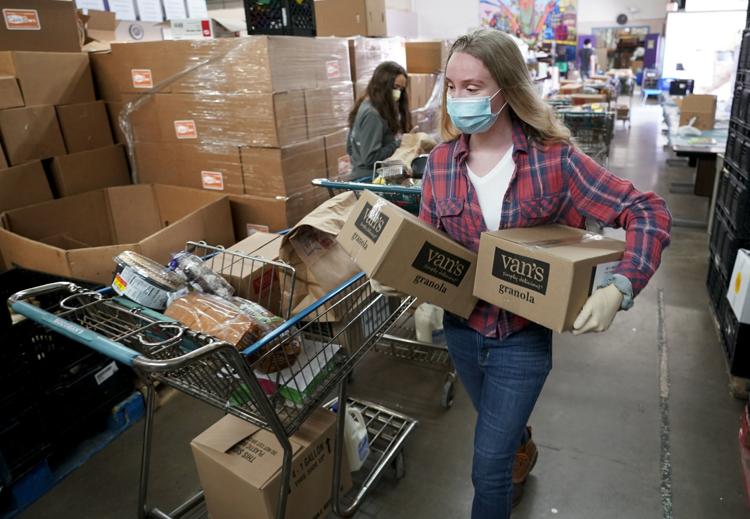 Dane County tourism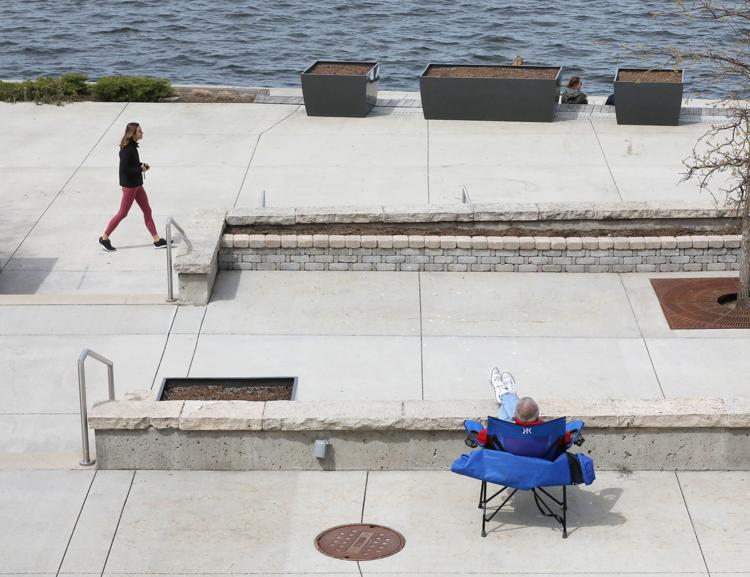 "Outside Looking In: A Drive-Thru Exhibition"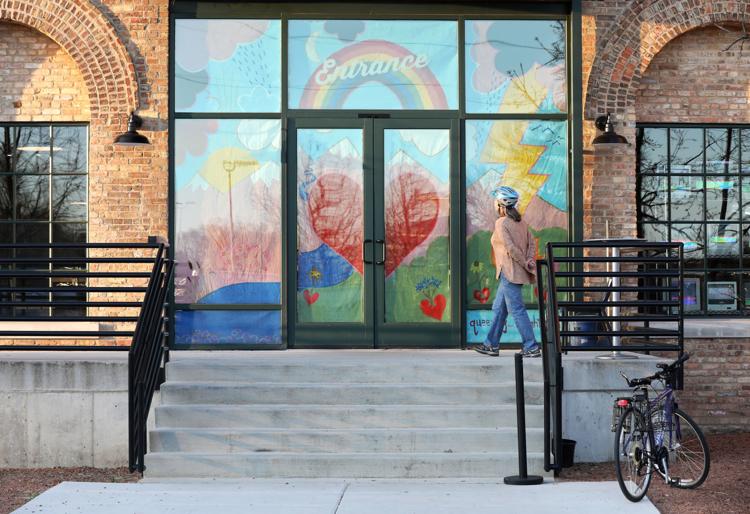 COVID-19 Menards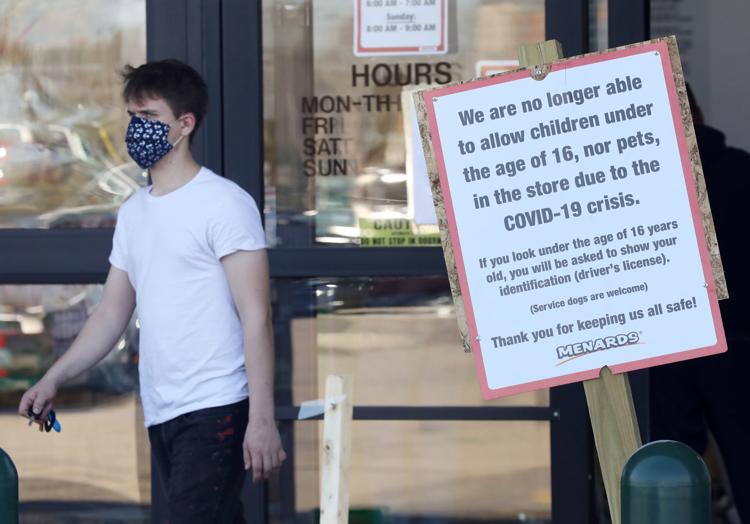 Covid Assembly Hearing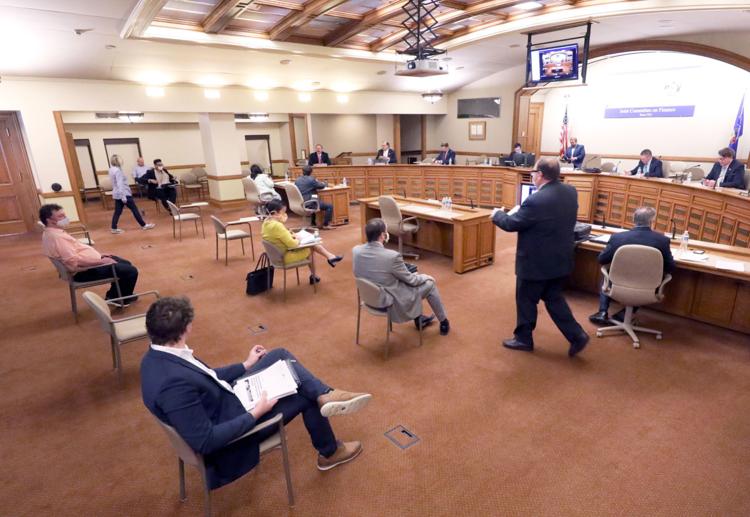 UW furloughs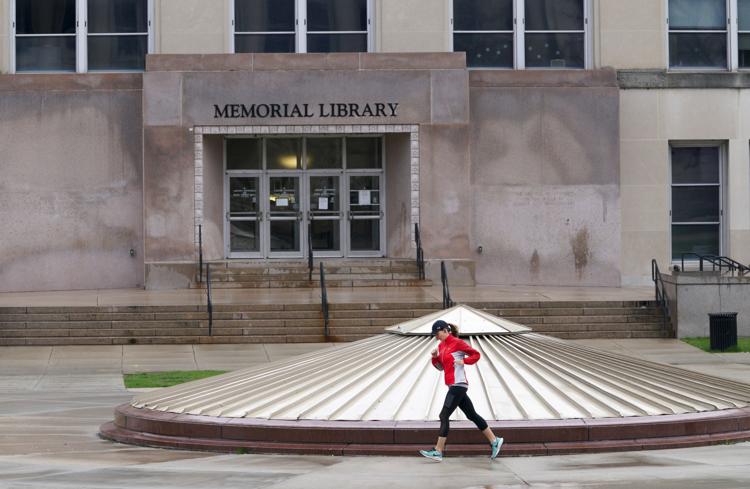 Stay safe, Badgers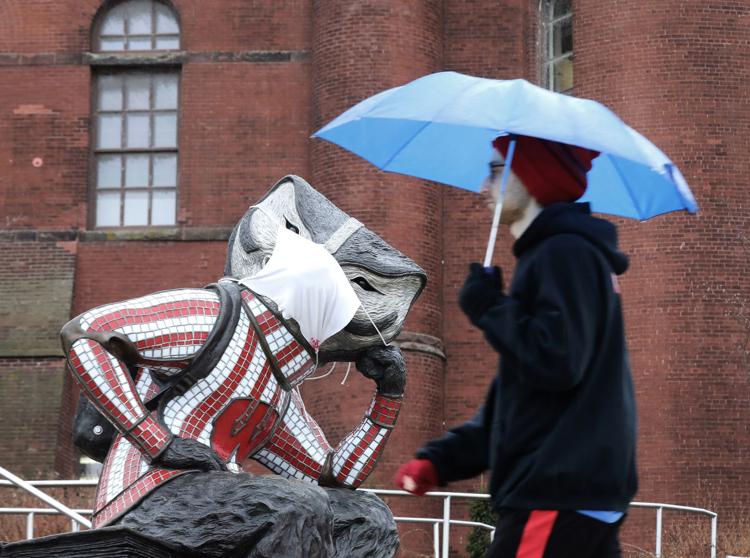 Celebrating 103 - From a distance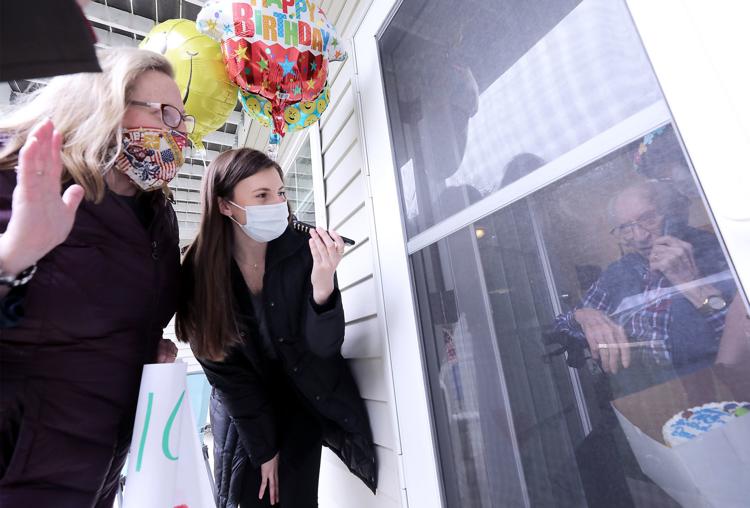 COVID-19 protest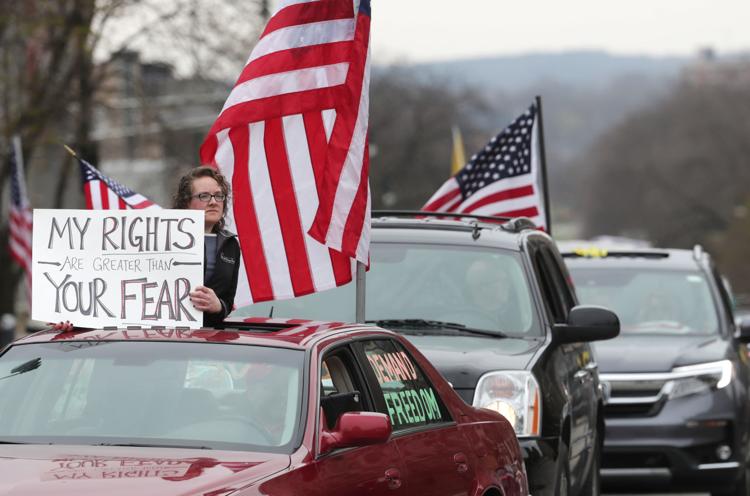 COVID-19 candle installation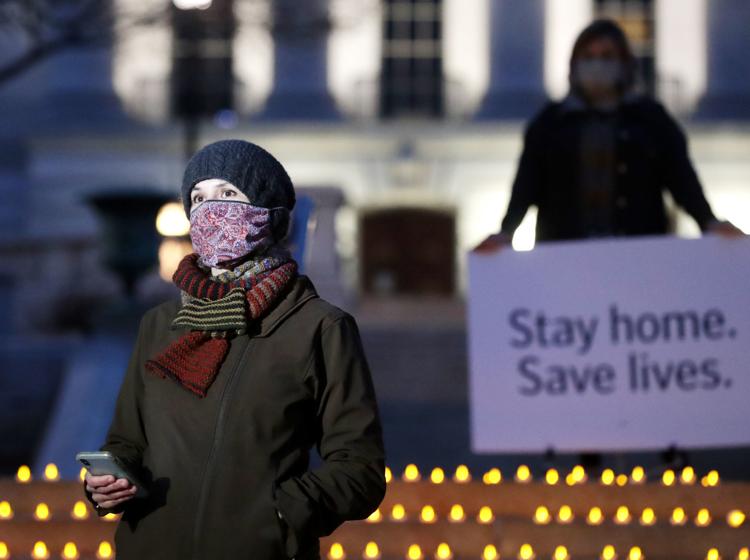 COVID-19 candle installation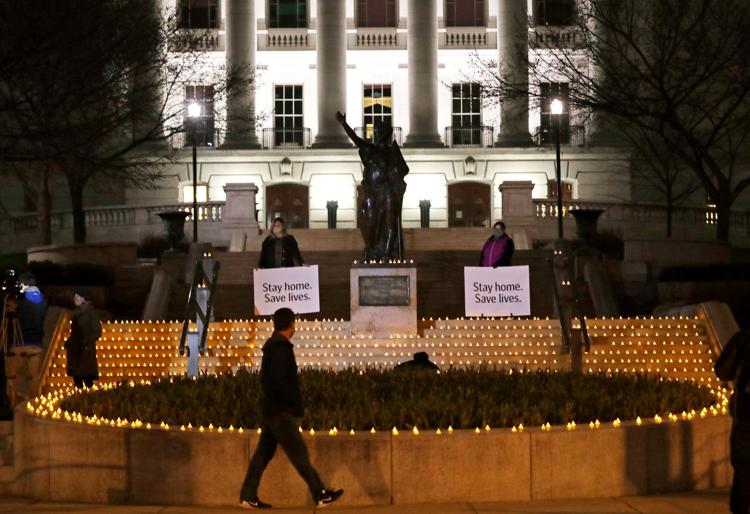 A fishing opener amid COVID-19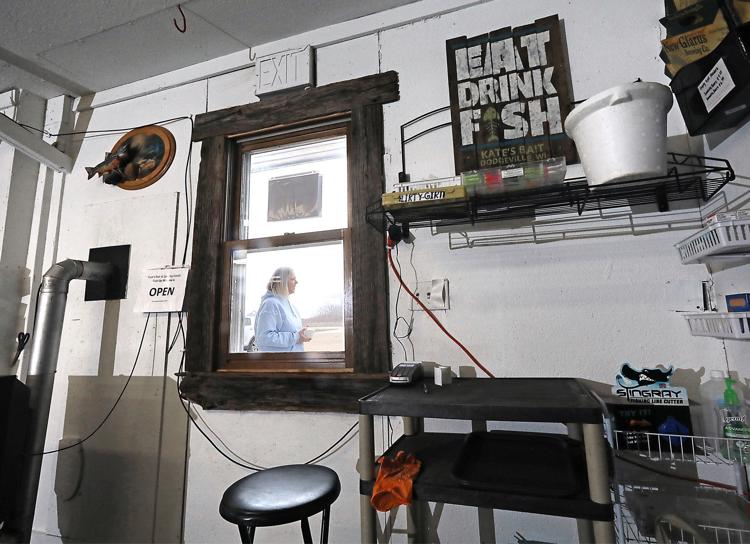 COVID-19 UW-Madison students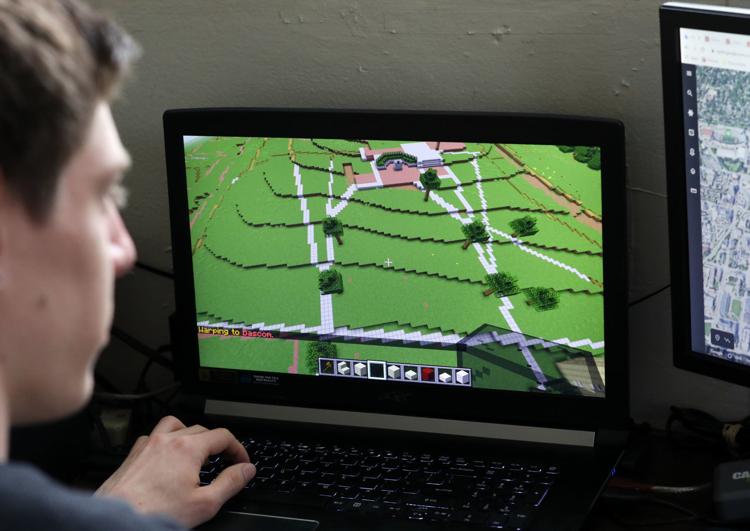 Covid Public Employees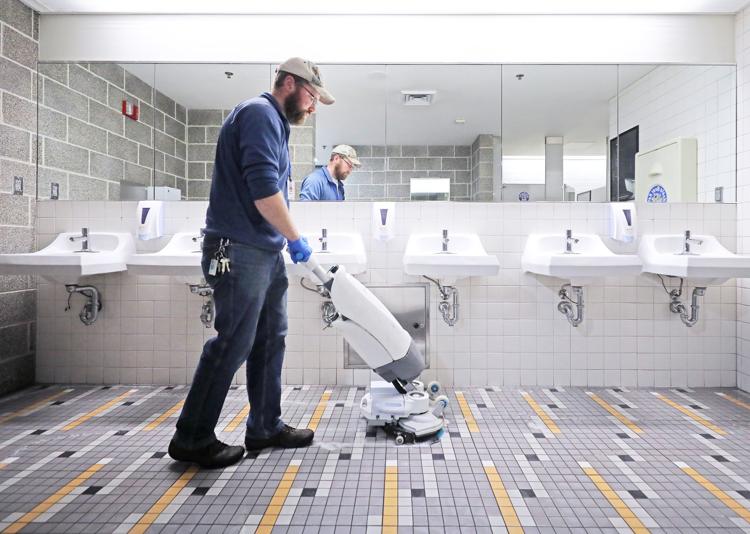 Act of Appreciation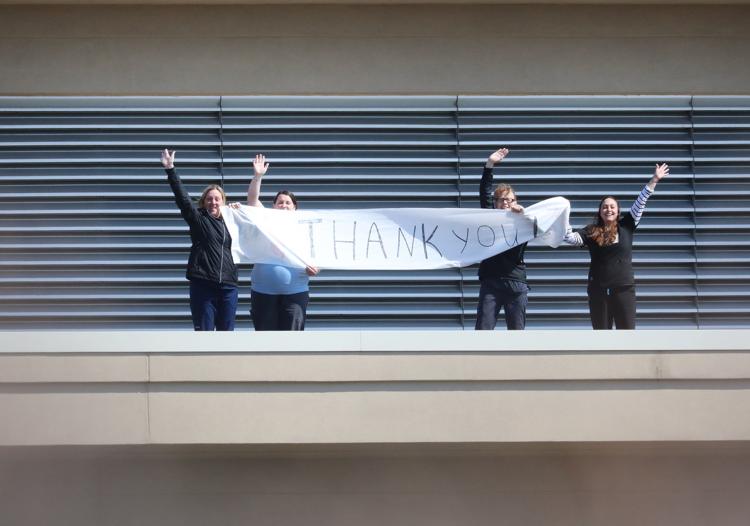 Brazelton with video screen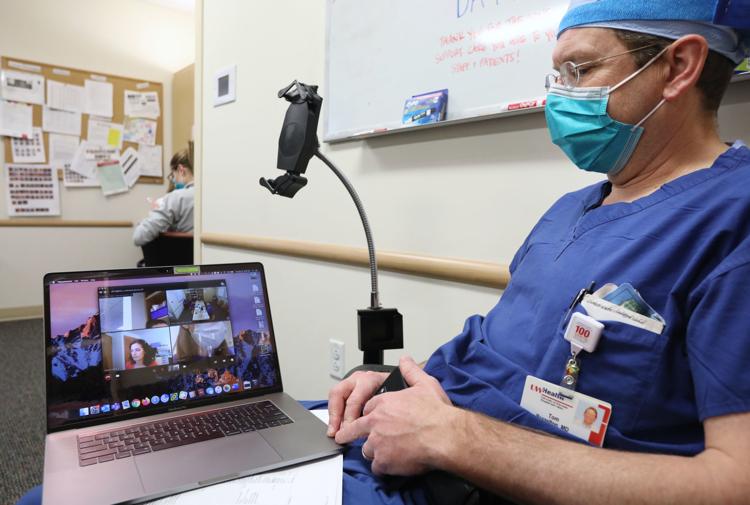 Saris stays busy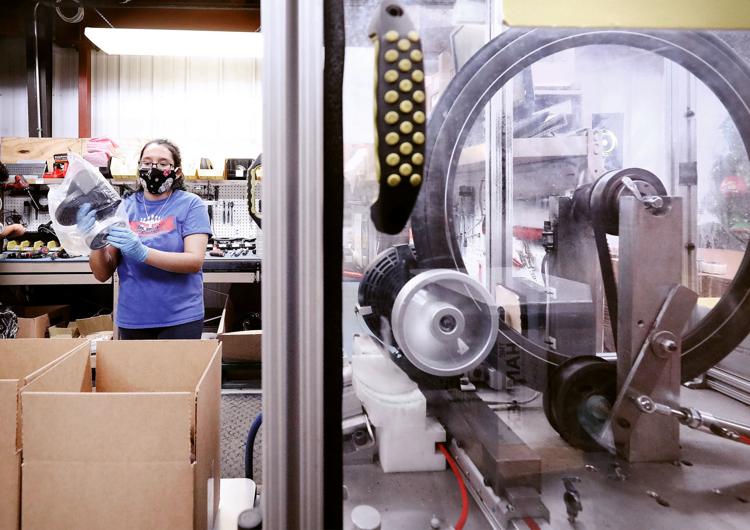 Absentee ballots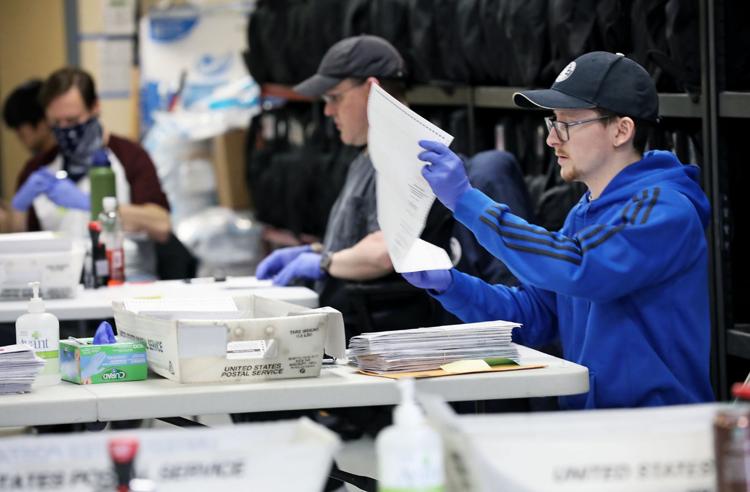 UW Covid Testing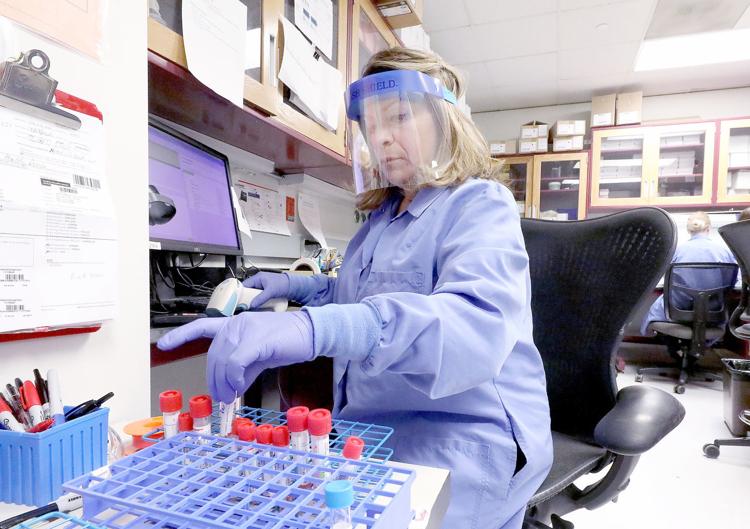 Covid State Parks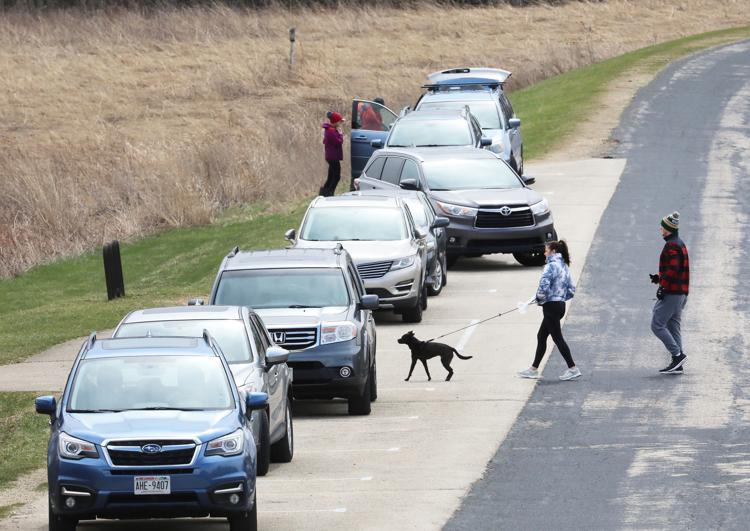 Easter baskets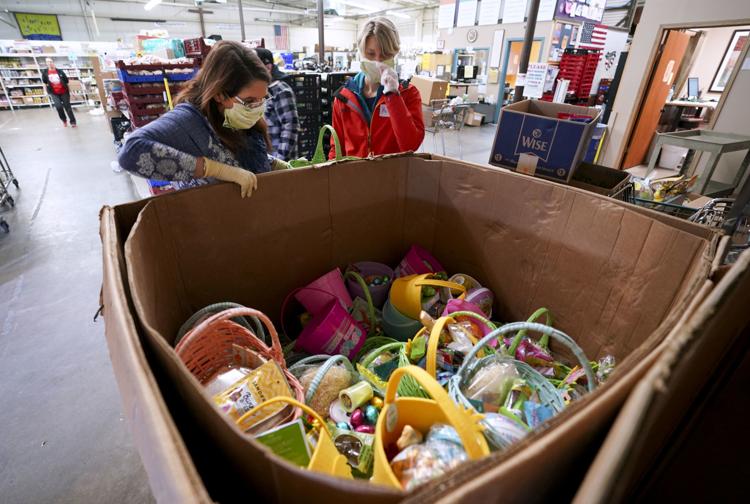 As social distancing progressed into an official order to stay in our homes, Madison has started to look more like an empty shell rather than …
Election Day with COVID-19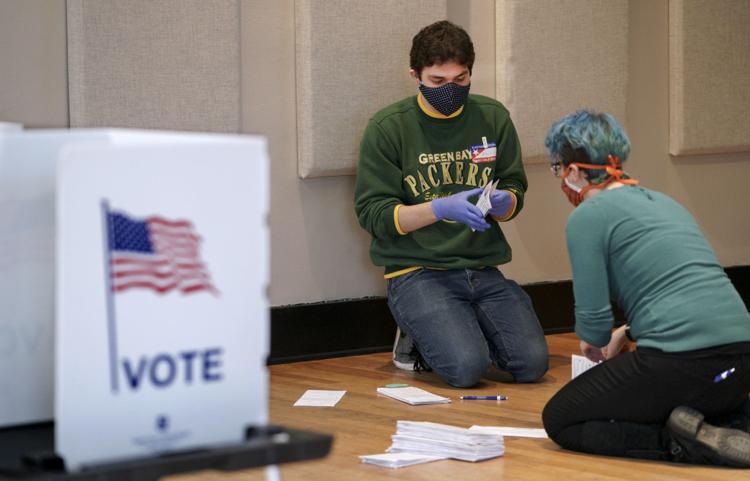 COVID-19 Journaling Project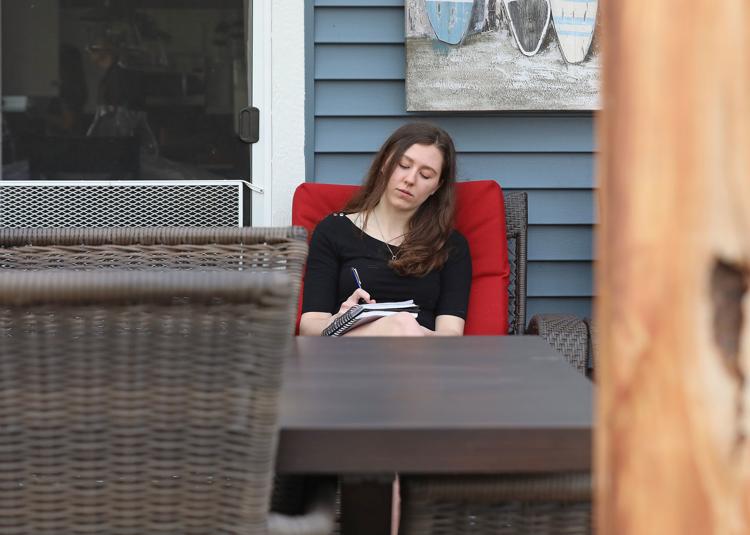 Election Day protest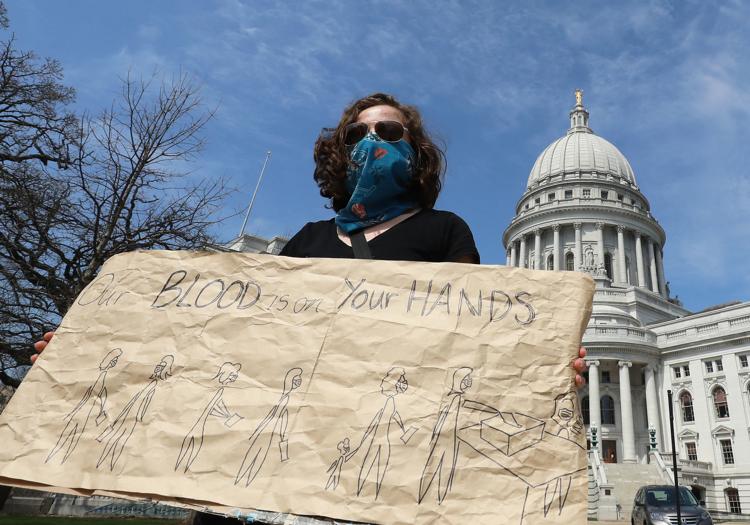 Election Day with COVID-19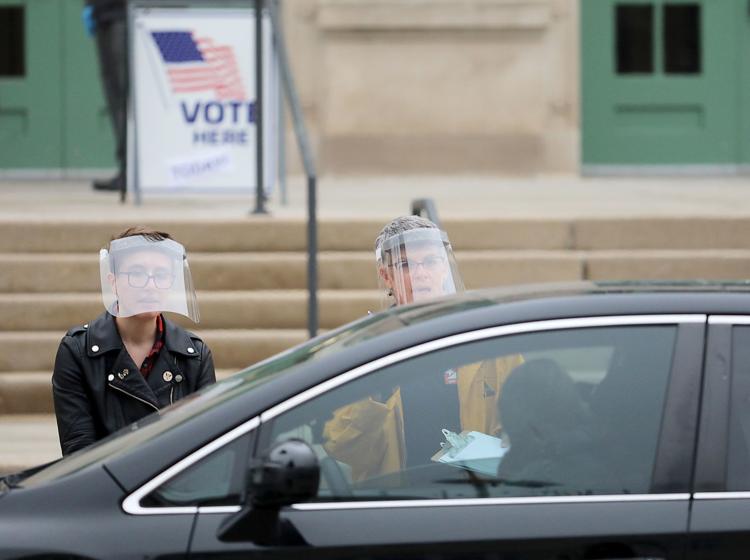 Honoring Essential Workers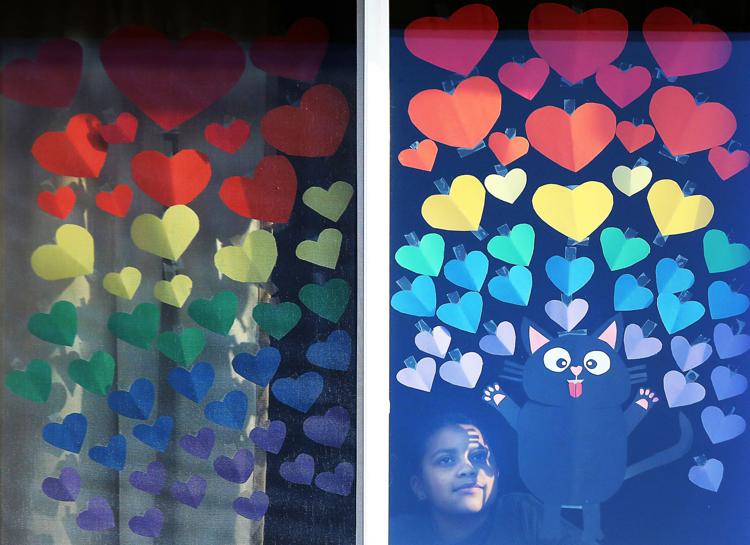 Metro Transit Butler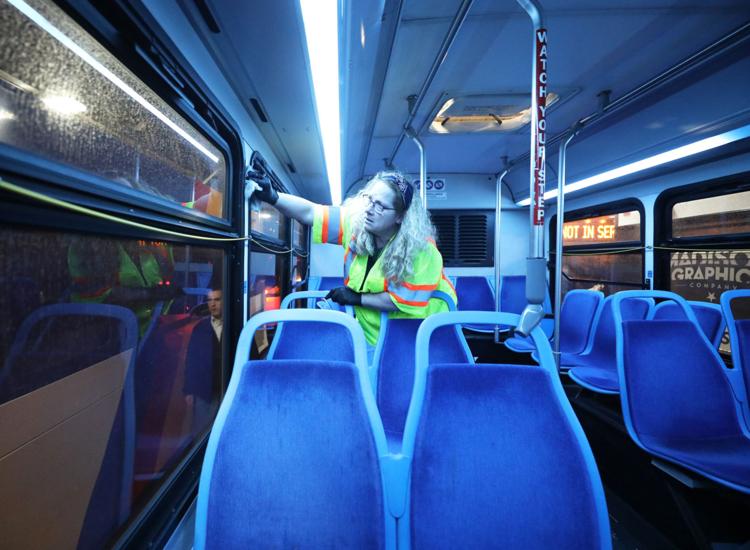 Election set for Tuesday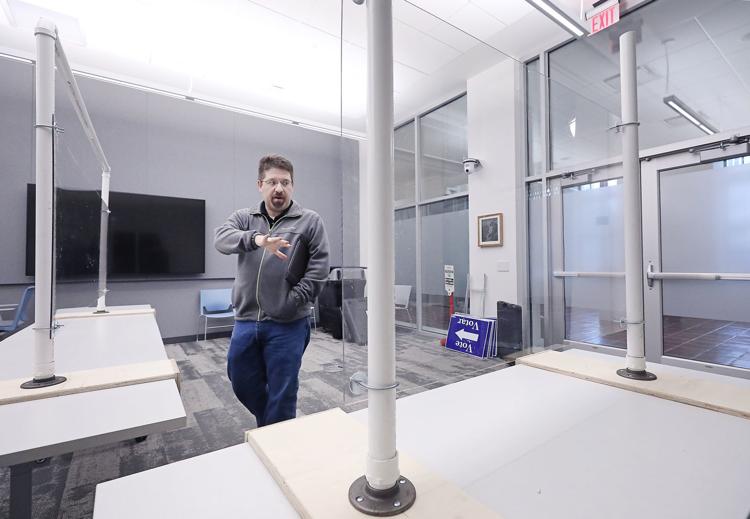 Robots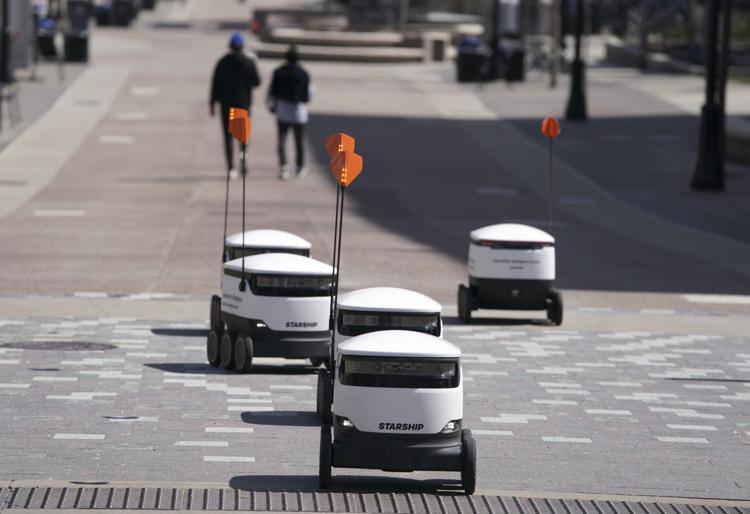 Nolan family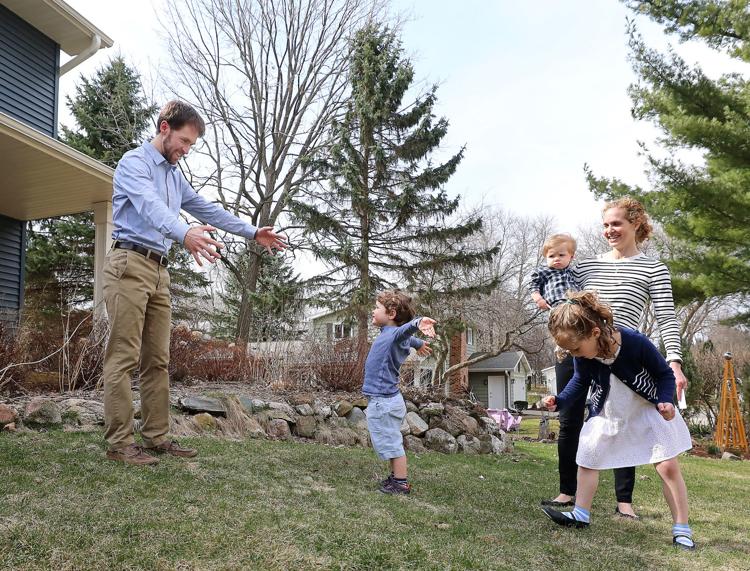 Stressed over closure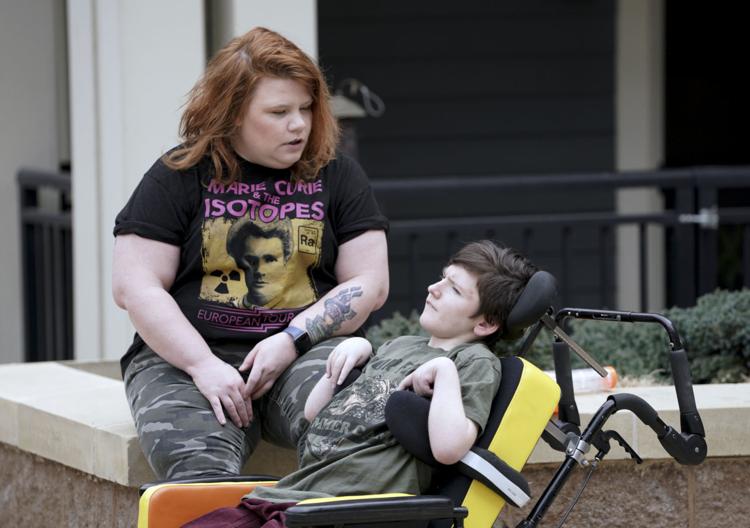 Amy Shircel, former COVID-19 patient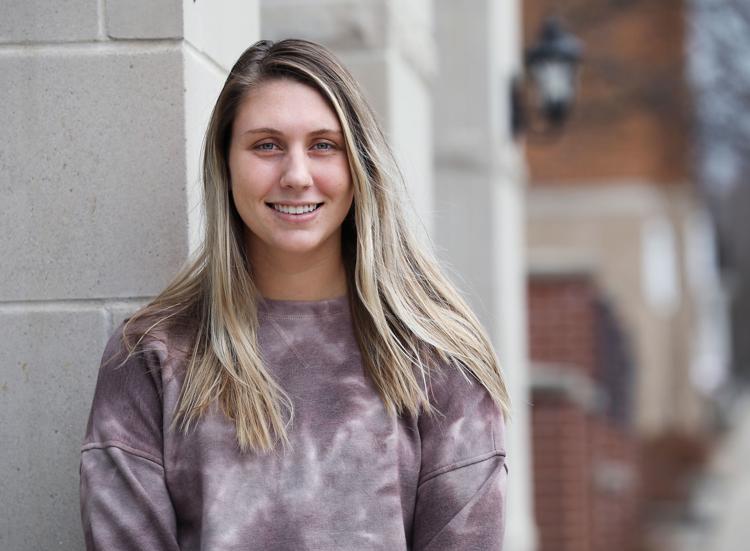 COVID-19 retail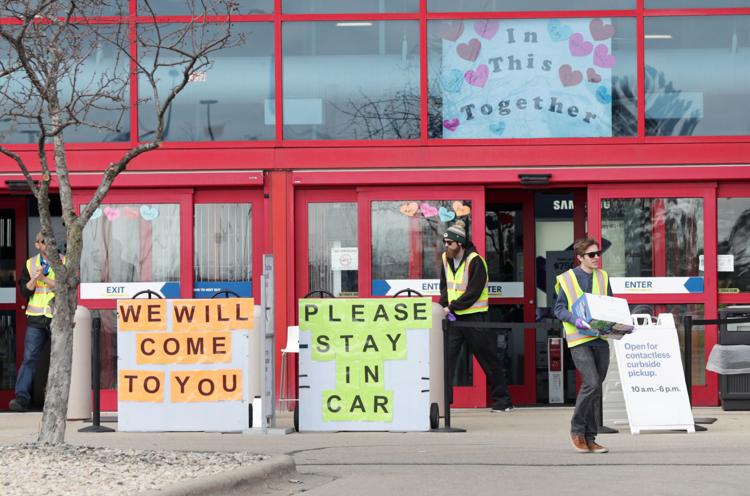 Playground closed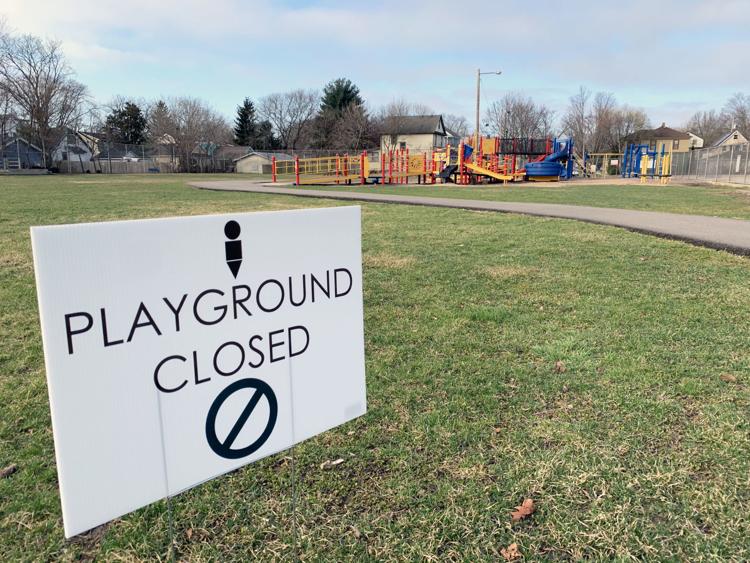 Little Library closed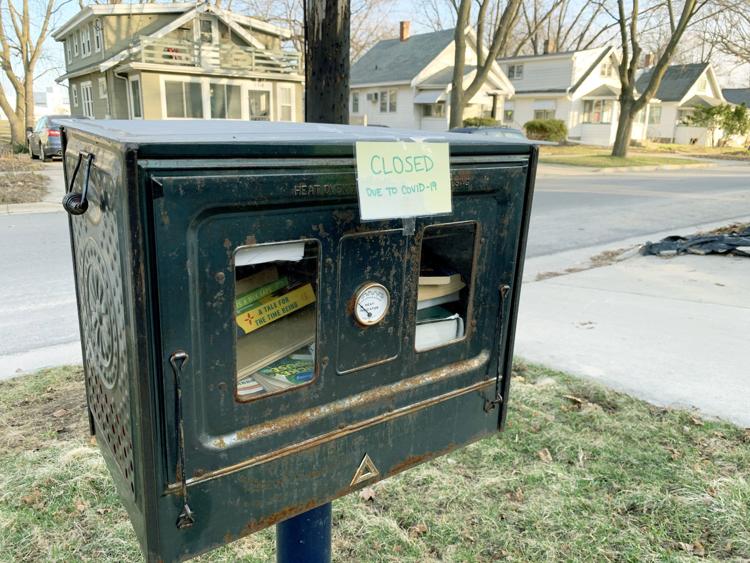 Entryway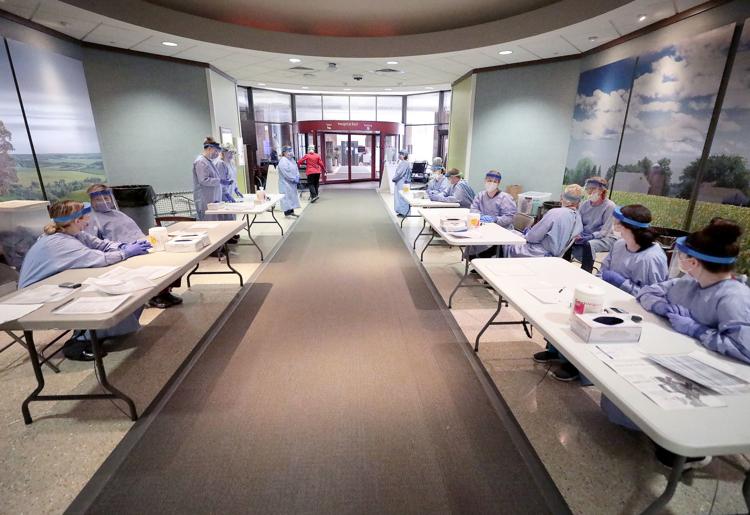 Face shields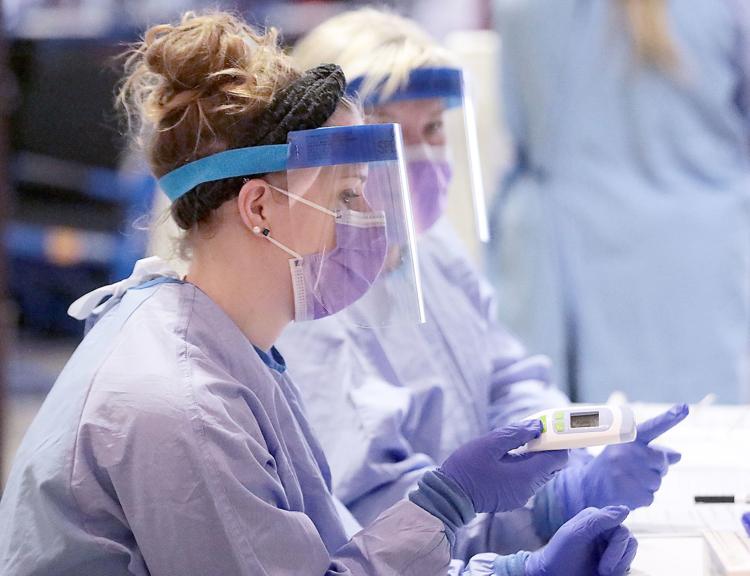 Rent strike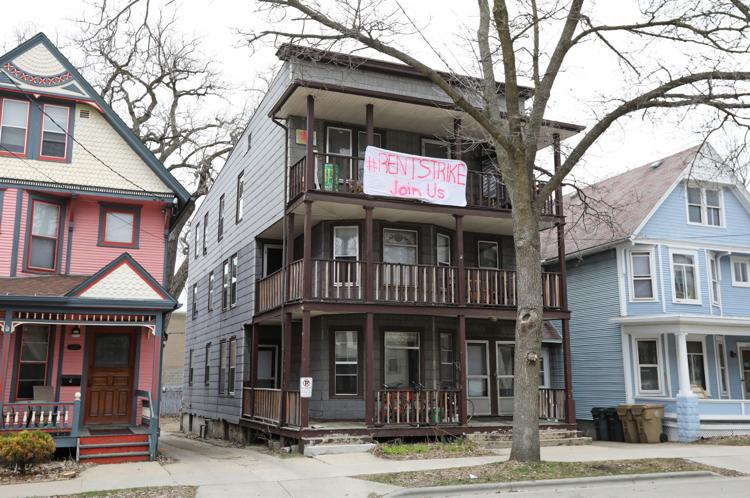 Carwash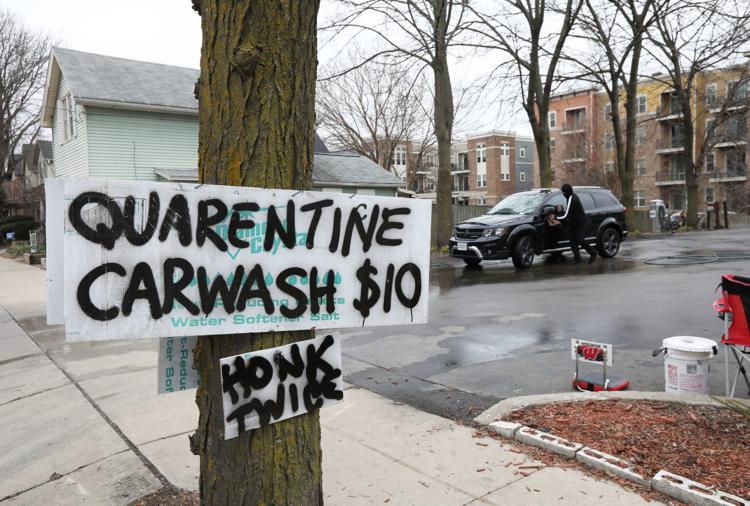 Election COVID-19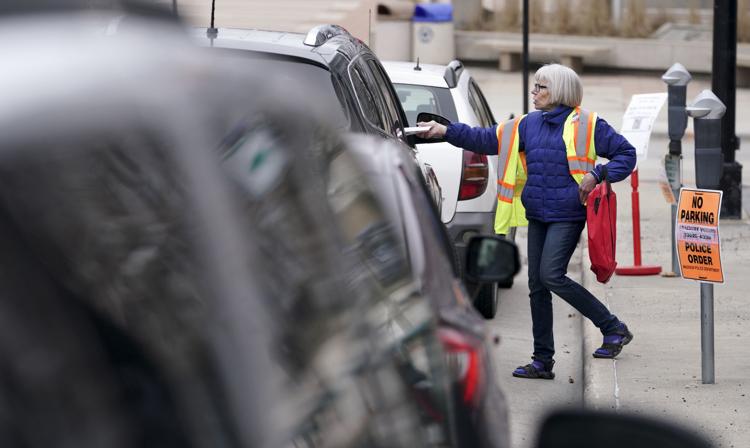 Precious Cargo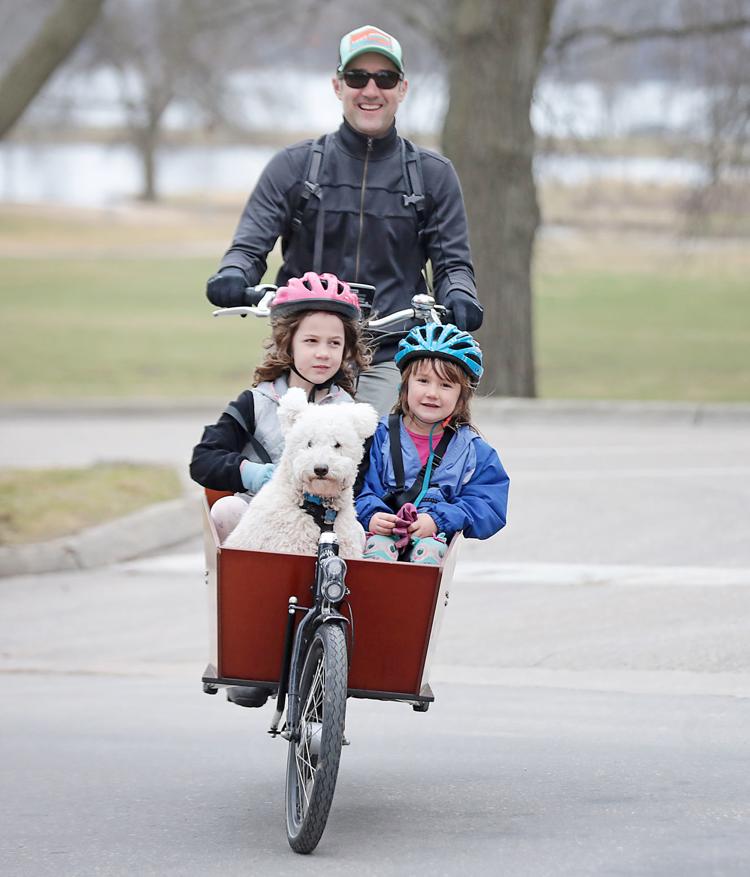 Chad Backes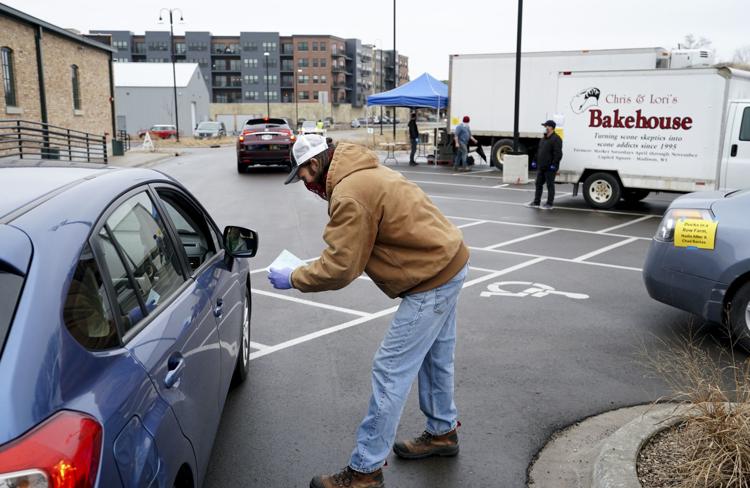 Lori and Chris Robson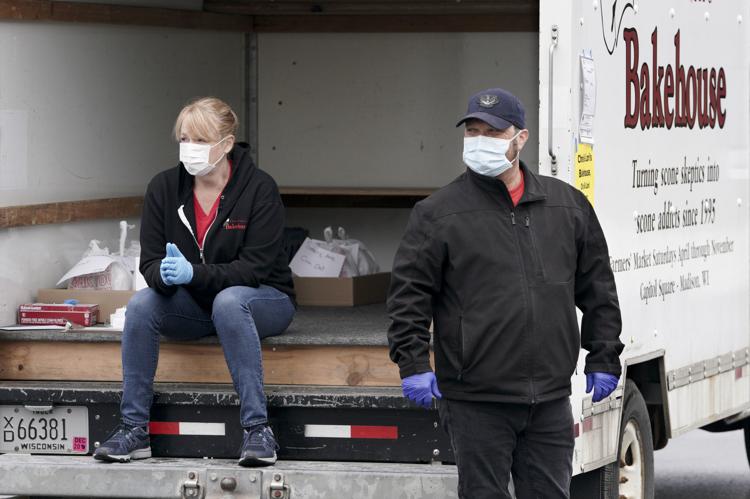 Tourism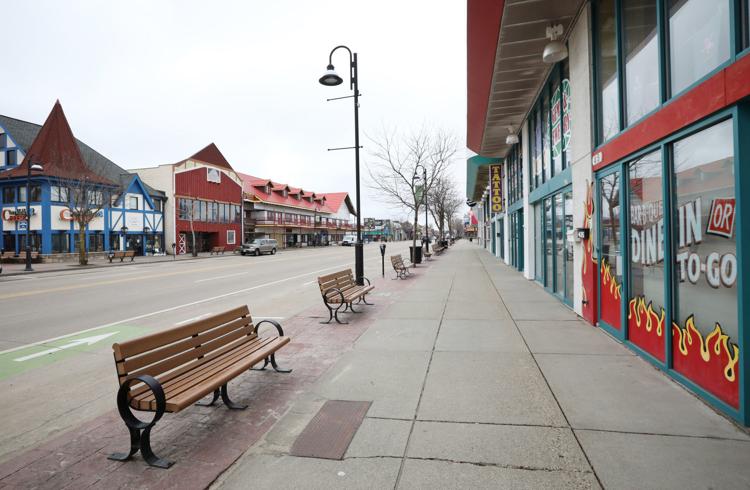 Tourism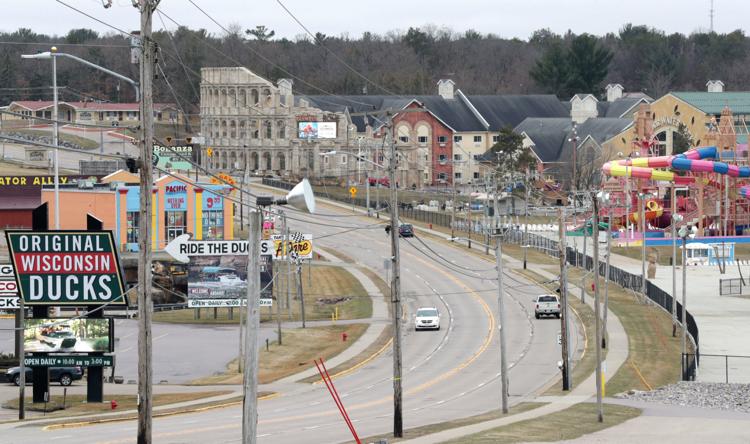 City Church live stream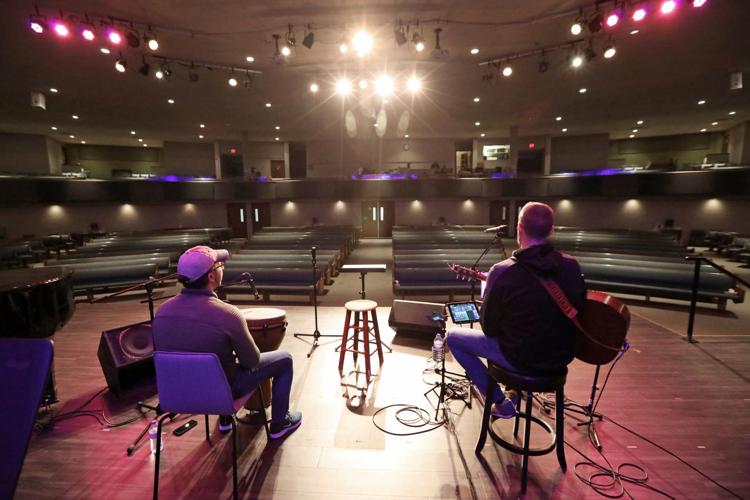 Covid Funerals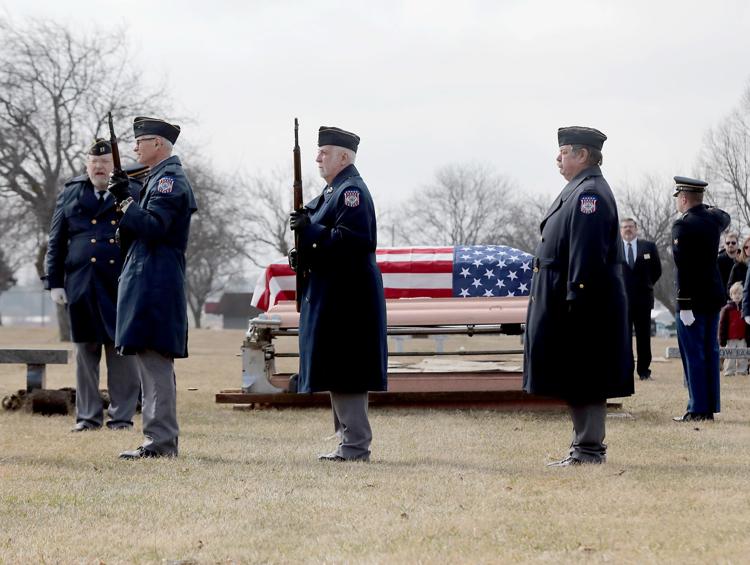 Covid Funerals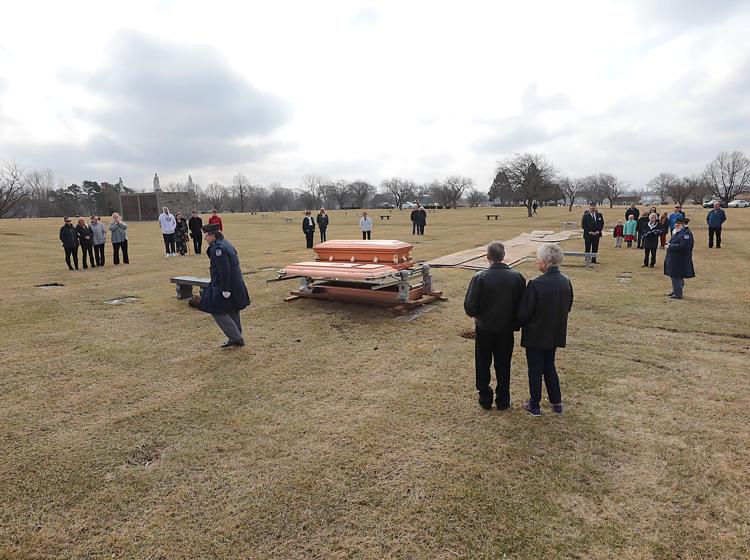 COVID-19 Sewn Masks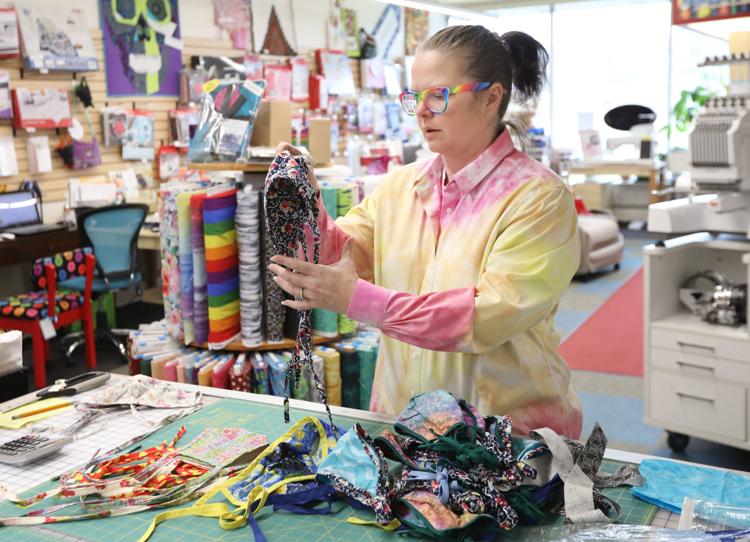 Traffic changes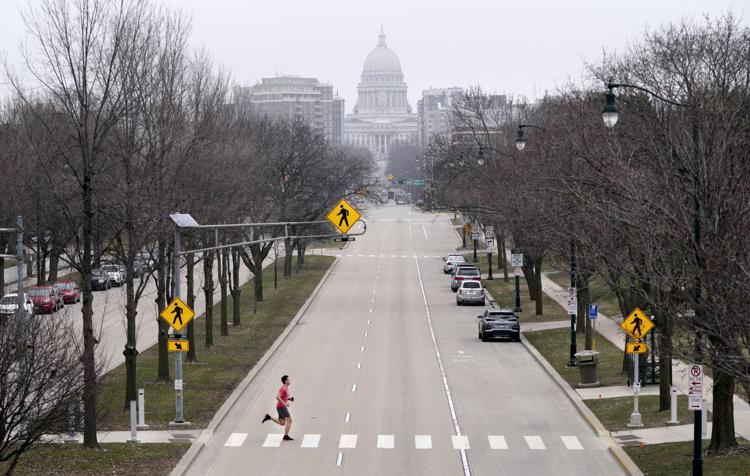 John Hicks getting a meal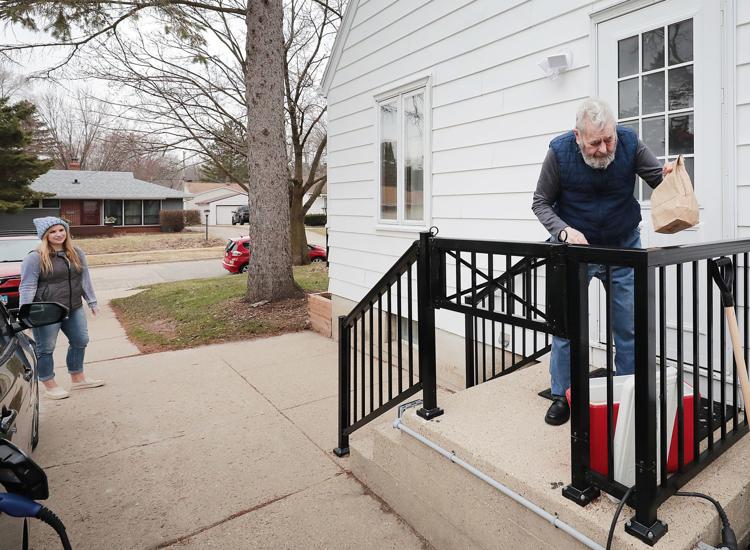 Rachel putting food in cooler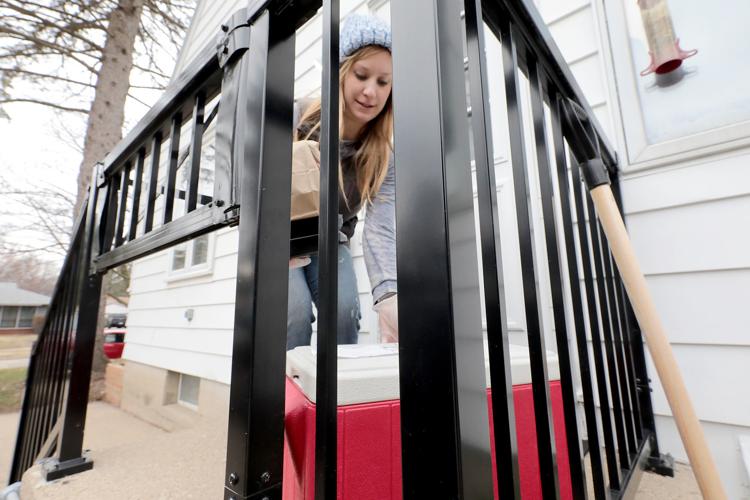 Mock Senate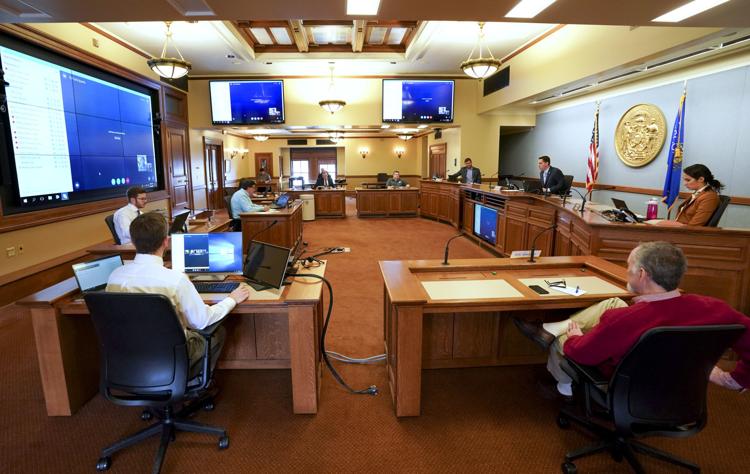 COVID-19 Ventilators 1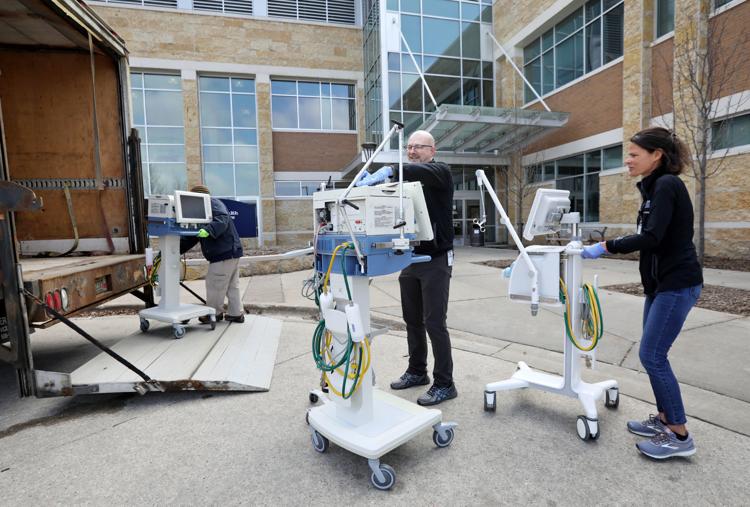 Covid Golf Courses 1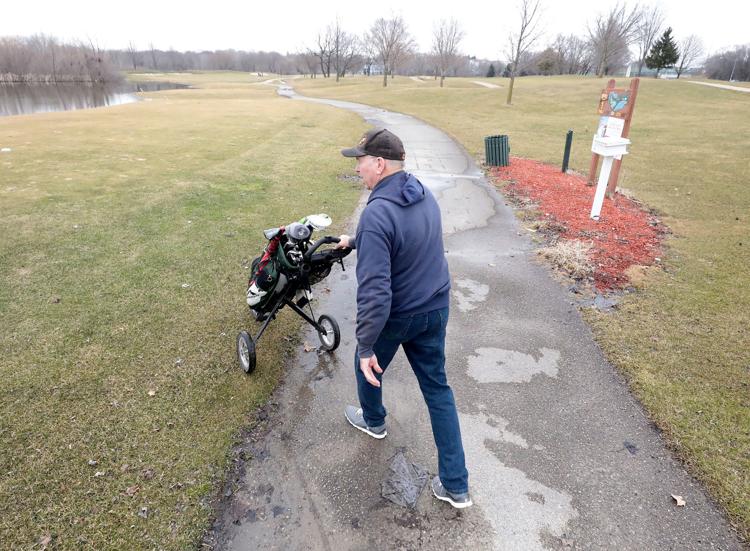 Tony Evers to order nonessential businesses to close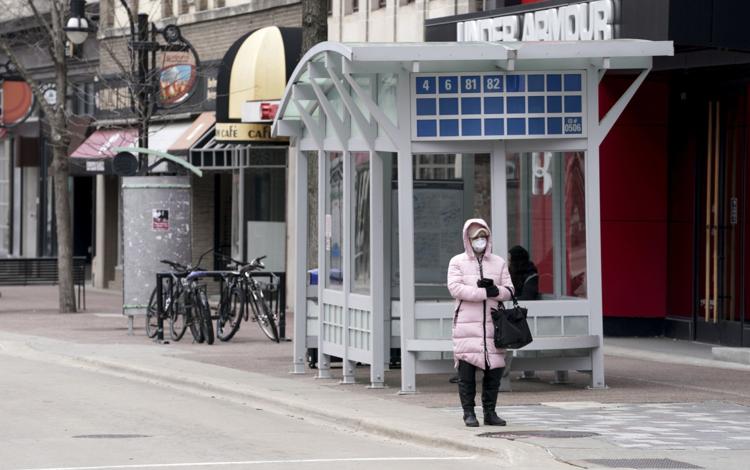 Tony Evers to order businesses to shut down to battle COVID-19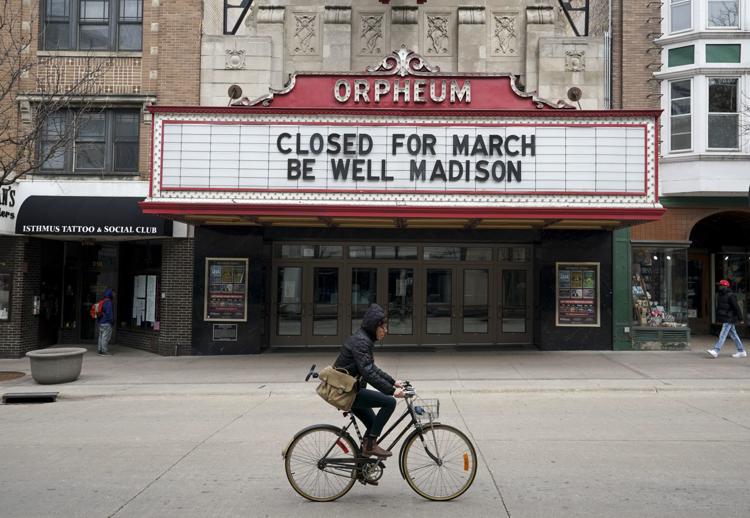 COVID-19-Bars and Restaurants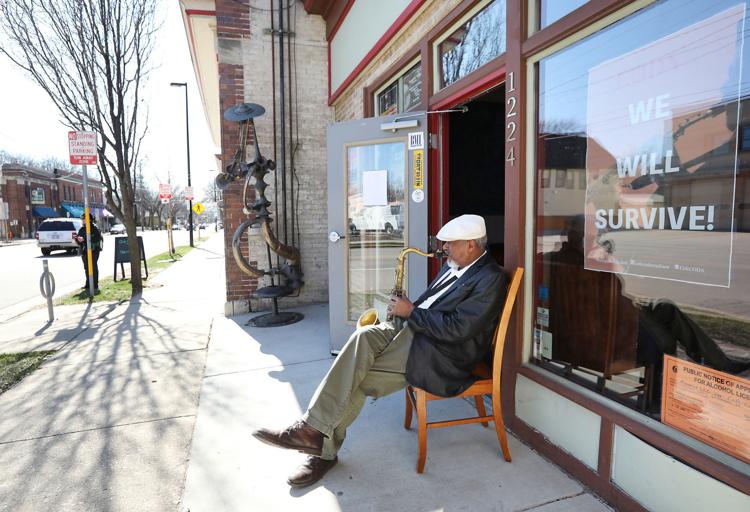 COVID-19 UW Virtual Match Day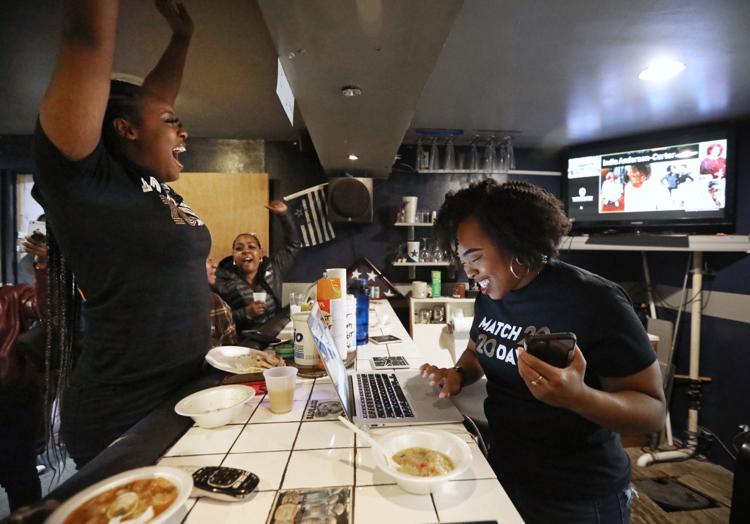 Covid State Street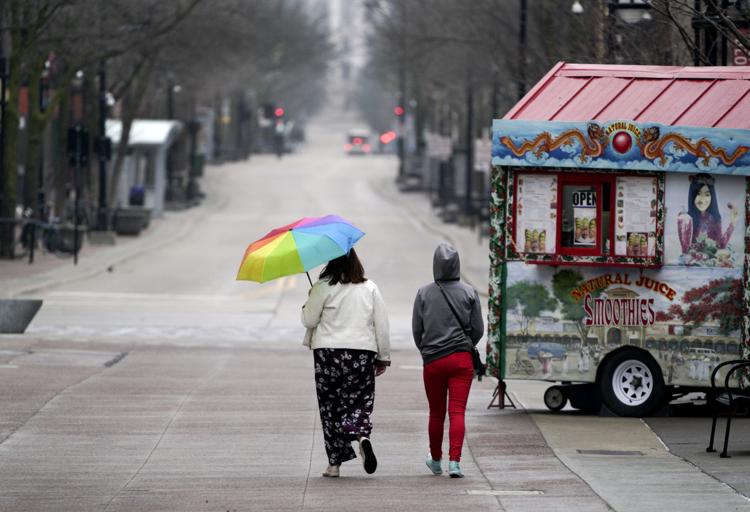 COVID-19 daycare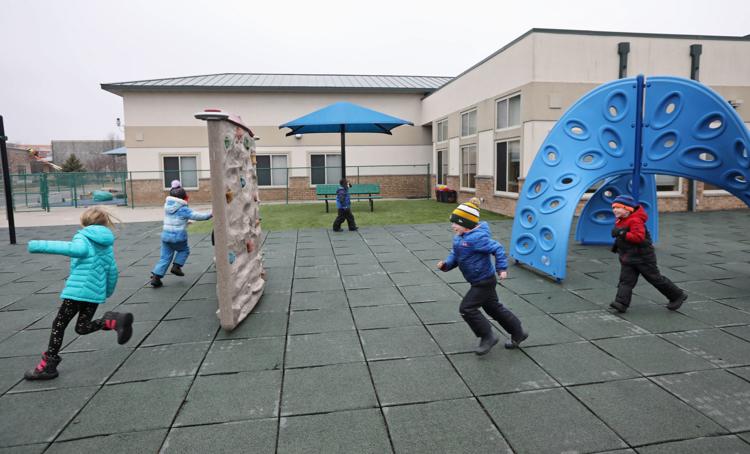 COVID-19 daycare
Barber Sherman Plaza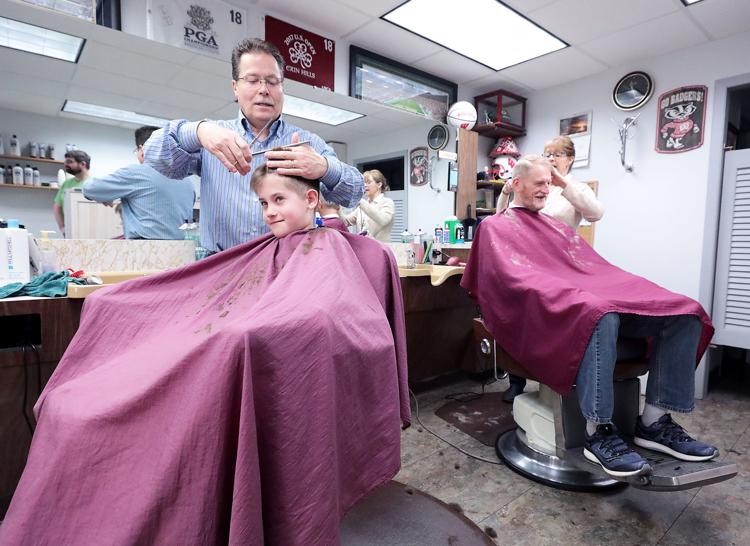 COVID-19 schools
COVID-19 schools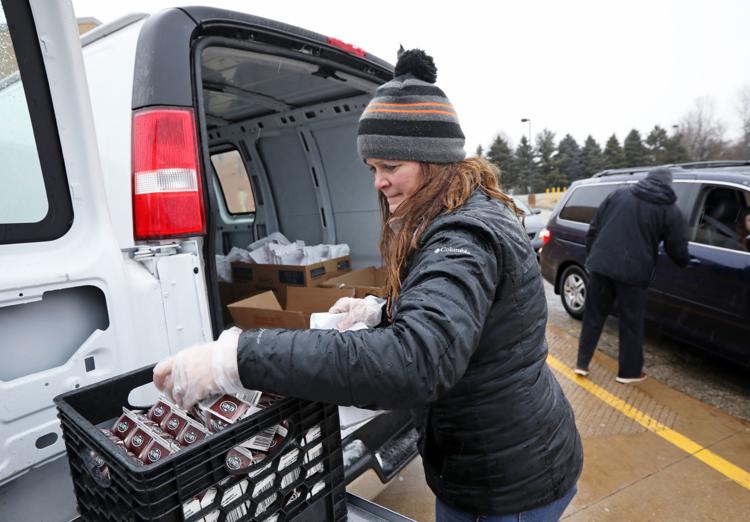 UW Moving to Online Only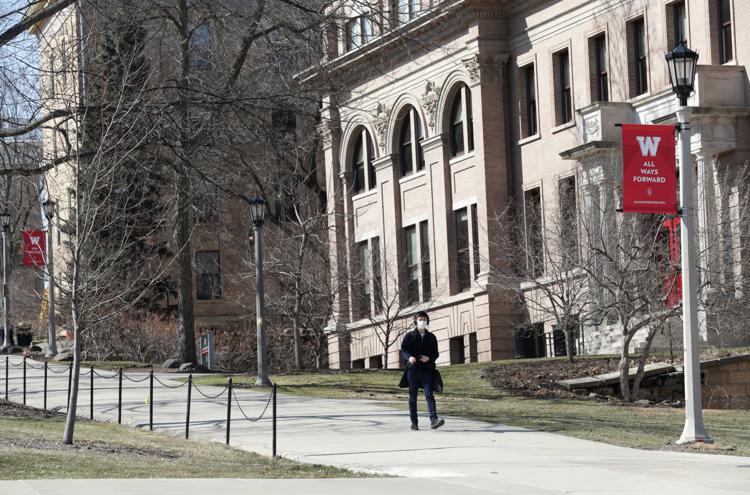 UW Moving to Online Only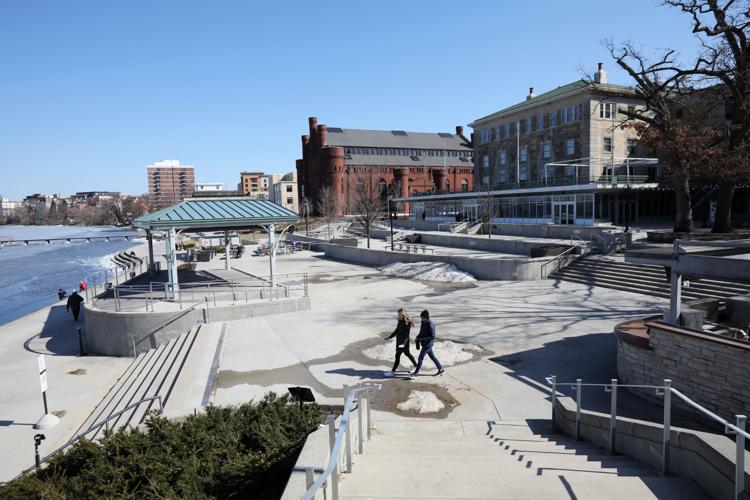 Covid Outdoors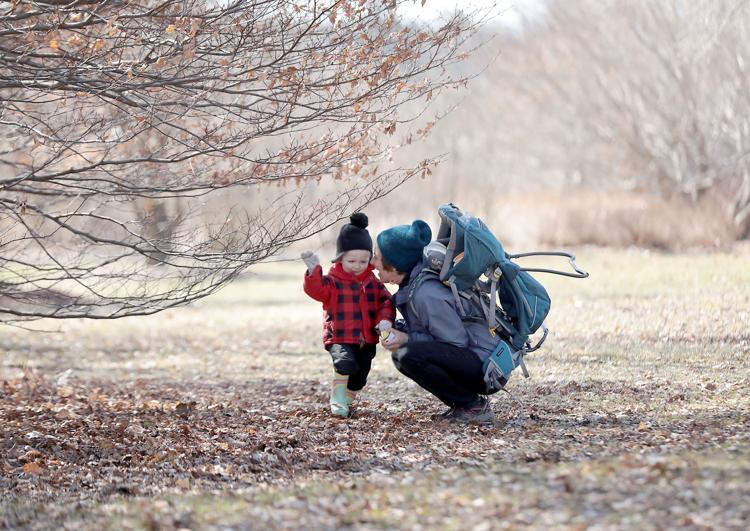 Covid Outdoors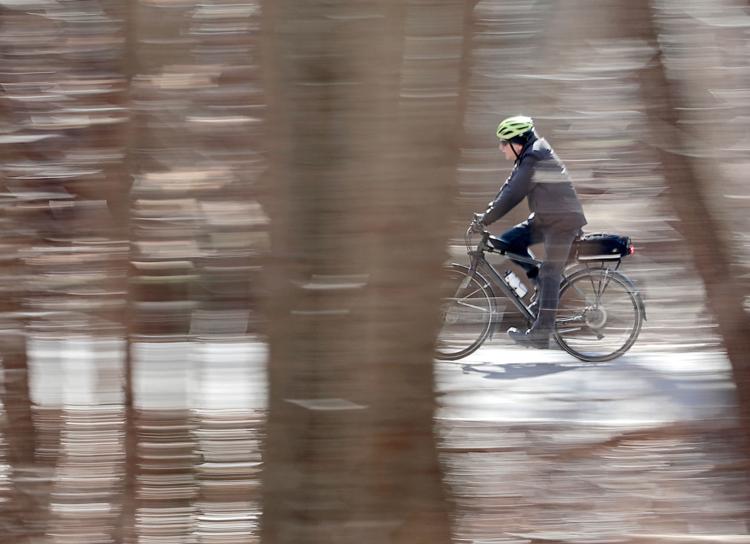 Stocking bags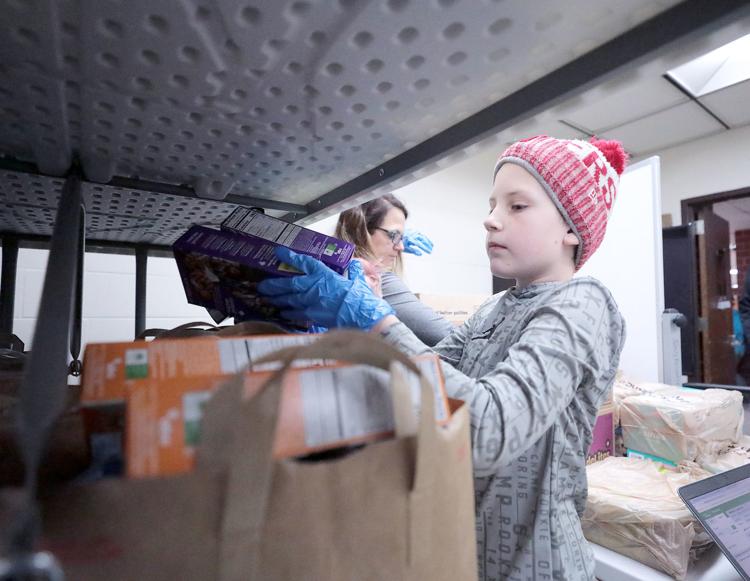 Madison school meals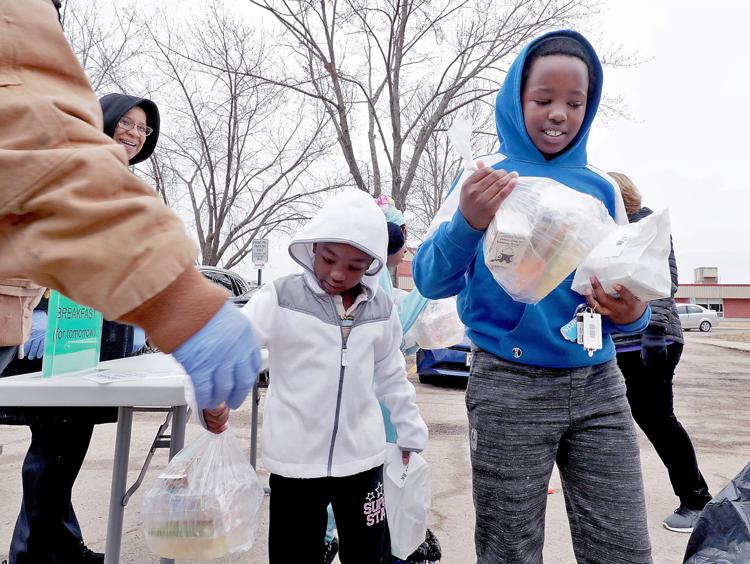 Hawk's Bar & Grill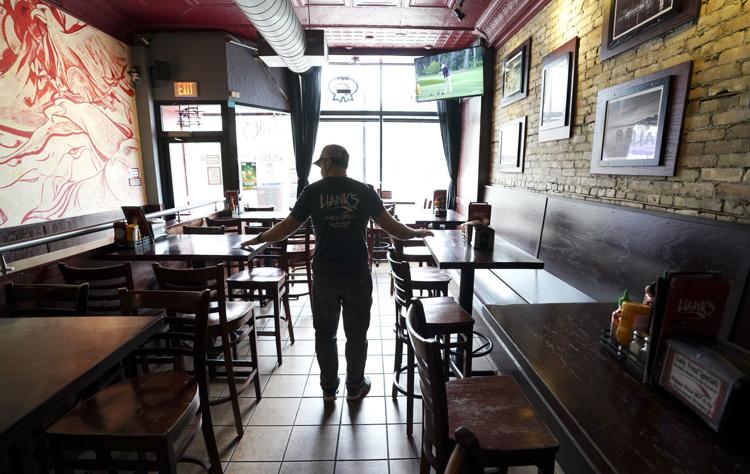 State Street -- Coronavirus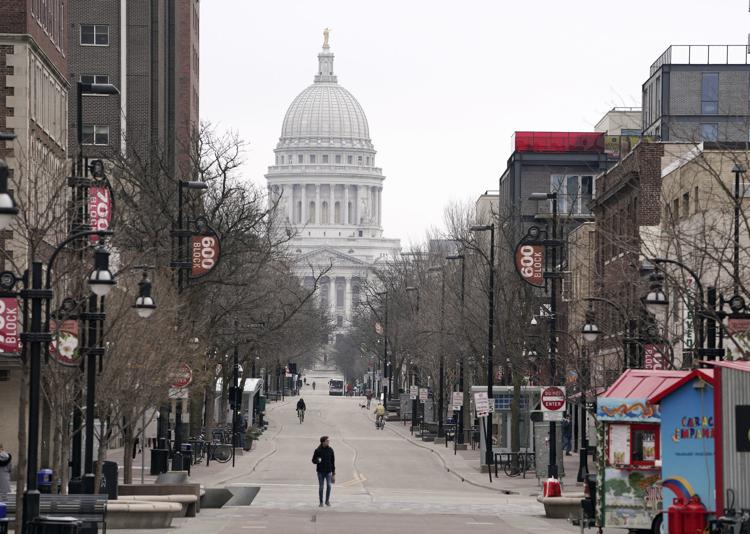 Speaking to changes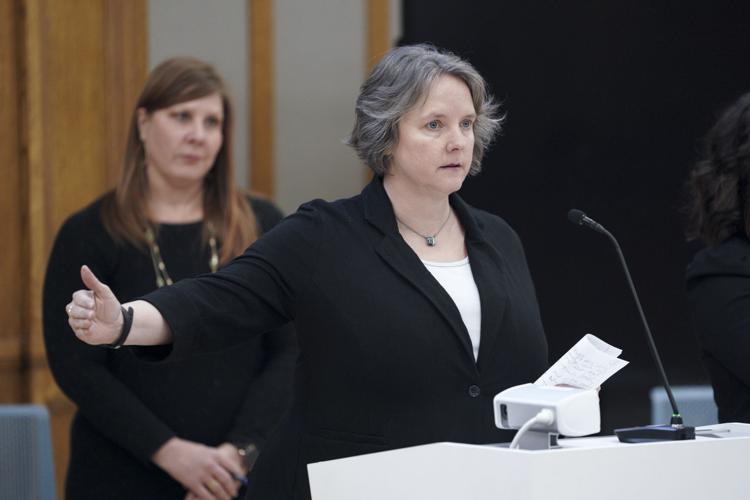 Jenifer Street Market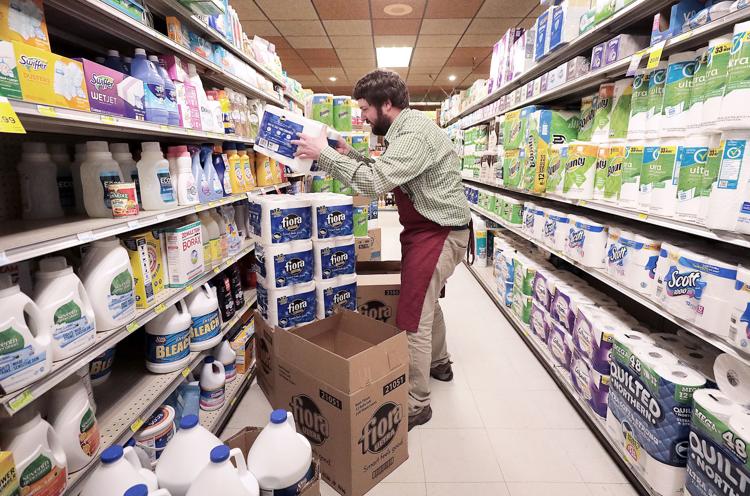 COVID-19 coronavirus UW-Madison campus dorm move-out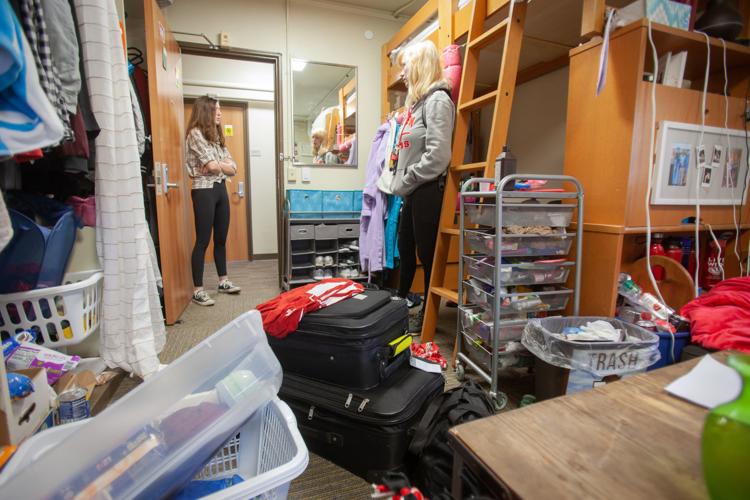 School closure news conference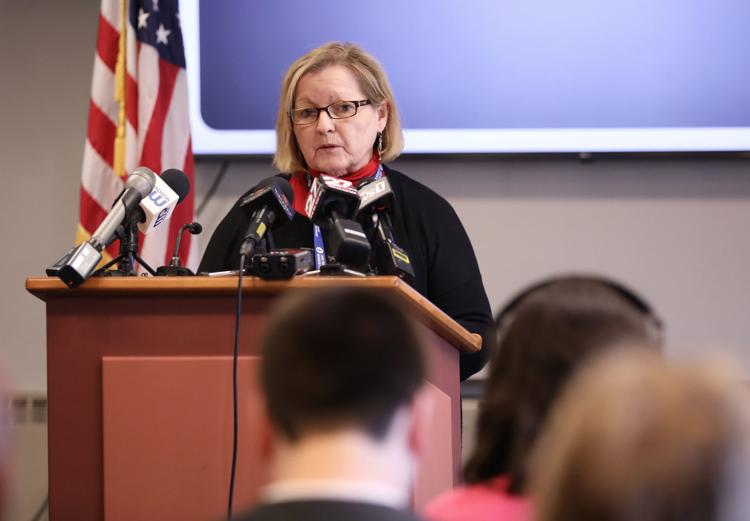 Coronavirus cleaning at UW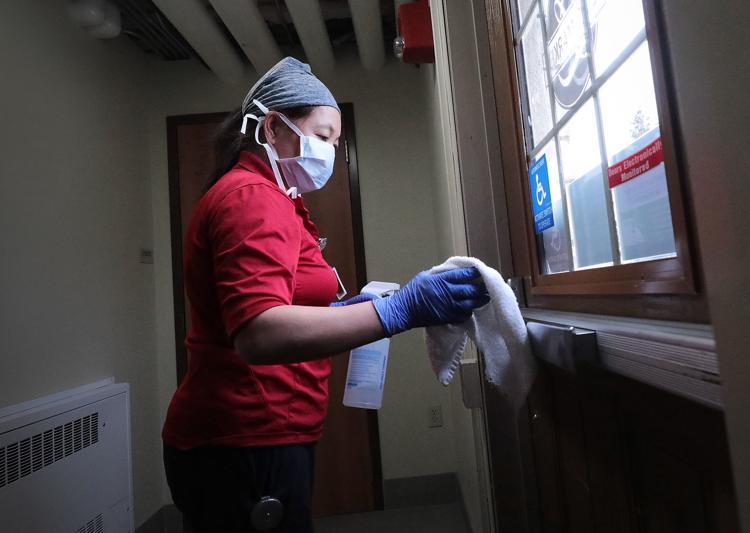 UW Spring Break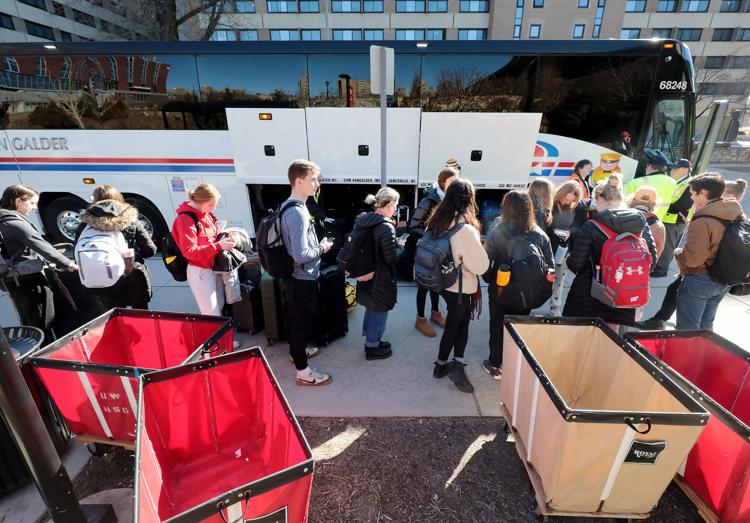 UW COVID-19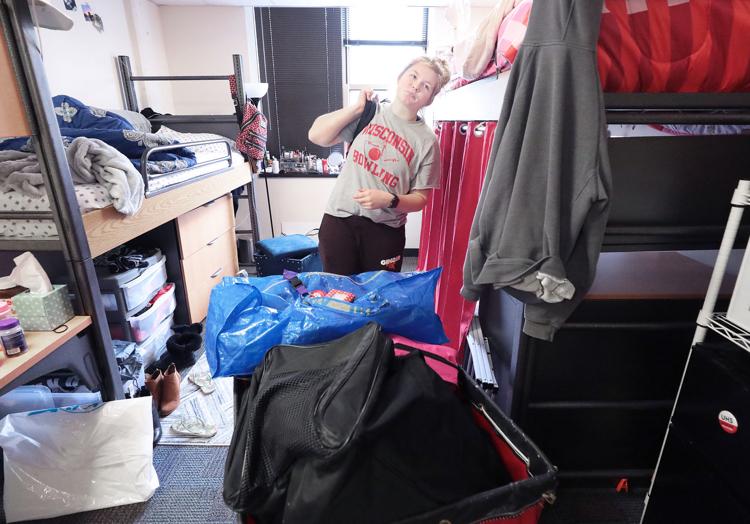 UW COVID-19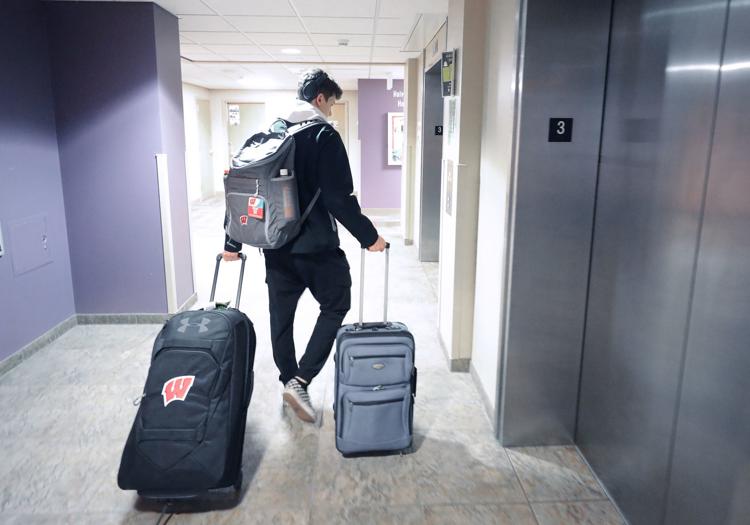 Evers news conference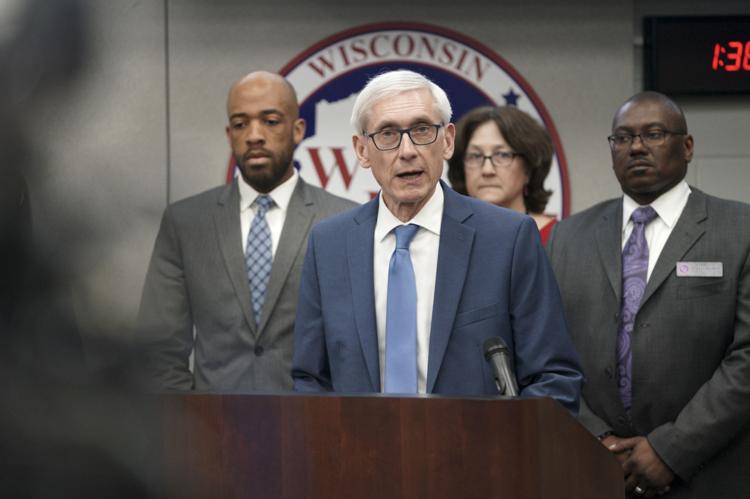 UW Covid-19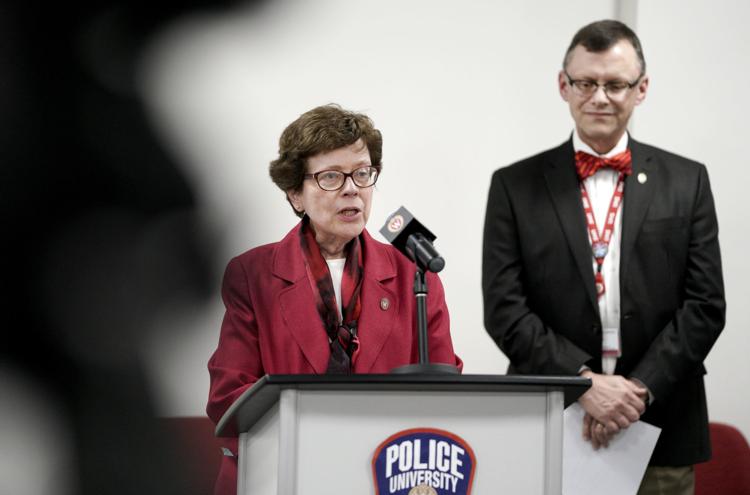 COVID-19 News conference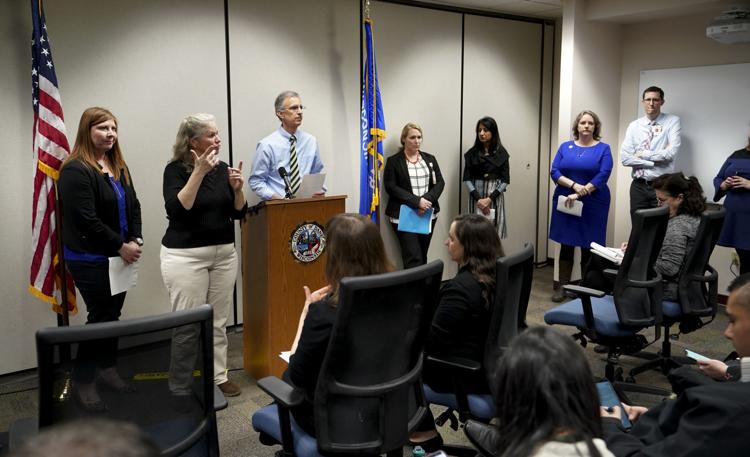 Safdar, Rhodes-Conway and Parisi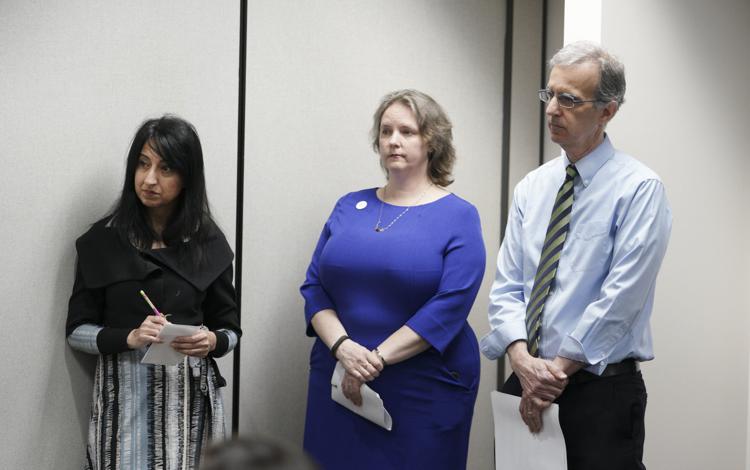 Concerned about COVID-19?
Sign up now to get the most recent coronavirus headlines and other important local and national news sent to your email inbox daily.