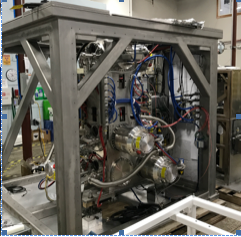 Phoenix, a Monona company whose advanced physics technology is being used to detect explosives, test missiles for defects, and create radioactive isotopes for medical tests, is moving to Fitchburg's Uptown district, where it will launch a new service designed to serve the aerospace industry and the military.
Phoenix will establish the Phoenix Neutron Imaging Center, an operation that will create highly detailed images of critical industrial components — such as the turbine blades in jet engines — to check for tiny flaws.
It will be the first commercial operation in the world that will offer that type of service using only simple gases, not a nuclear reactor or radioactive materials, Phoenix president Evan Sengbusch said.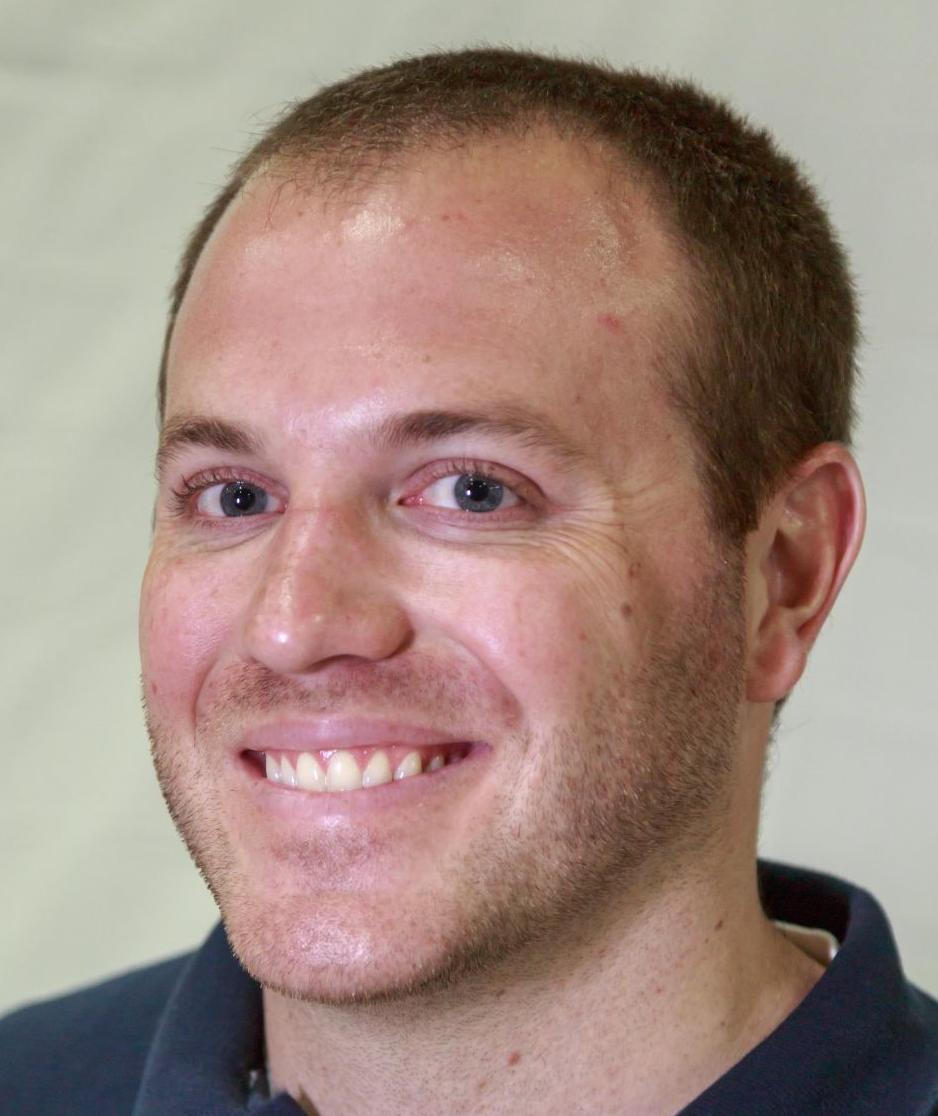 The new center "represents a major advance in making our neutron imaging technology broadly available to any industry," Sengbusch said.
Phoenix has hired more than 35 employees in the past year, raising the total to 69 full time and 22 part time. "Phoenix has seen a lot of growth over the last 12 months," Sengbusch said.
The company plans to add 50 employees over the next four years, at salaries averaging more than $80,000.
High-tech imaging
Phoenix, formerly Phoenix Nuclear Labs, was established in 2005 based on research that began at UW-Madison. The company makes neutron and proton generators whose high-speed particle beams pass through an object and create an image on a specialized screen. The beams can penetrate heavy metals, such as lead and uranium, without destroying the components being examined.
Phoenix sells its neutron and proton generators — priced at $1 million to $10 million — to customers that include the U.S. Army and corporations.
One corporation is using the neutron generators to test how well electronic equipment used in space can survive in high-radiation environments, and two nuclear fuel manufacturers recently signed contracts to buy Phoenix machines valued at a total of $15 million.
A spinoff of Phoenix, SHINE Medical Technologies, will employ the neutron generators to make molybdenum-99, a substance that decays into technetium-99m, a radioactive isotope used in millions of medical scans each year, and in short supply. SHINE is building a headquarters in Janesville.
Phoenix's Neutron Imaging Center will complement sales of the machines by offering companies the services provided by Phoenix's advanced technology. Commercial and government customers will be able to send their parts to Phoenix for examination rather then buying the neutron generators themselves.
It's a way to open the company's services to lower-volume customers or it could serve as "a stepping stone toward getting their own (neutron generator) built at their manufacturing site," Sengbusch said.
He said only four places in North America still perform this type of commercial imaging service — seen as a critical step in quality control for safety components — and they all use aging nuclear reactors. Three are research reactors owned by universities, whose main mission is to conduct research and educate students.
He said Phoenix expects the customers to include companies that make turbine blades inside jet engines. The neutron images can detect very small defects in the blades' cooling channels that, if they were not found, could make the blades overheat and cause a catastrophe.
Almost any company making parts for the aerospace industry is a potential customer, Sengbush said. "Whether you make airplane wings or electronic components that go into satellites, or key components that go into fighter jet ejection seats," he said.
Sengbusch said the Army has scheduled a test next spring at the White Sands Missile Range in New Mexico to see how well the first prototype of a system to detect improvised explosives — using a Phoenix nuclear generator — will perform. The system is expected to help the military unmask homemade bombs and fight opponents on the battlefield, he said.
Phoenix also has advanced its own generator technology to produce about 100 times higher neutron output than its previous versions, resulting in a higher-resolution image and faster analysis times. "It's the highest-output commercial neutron source," Sengbusch said.
Moving to Fitchburg
Phoenix will move from leased facilities in Monona to a site at Highway 14 and Lacy Road for its headquarters and imaging center.
Fitchburg Mayor Jason Gonzalez said attracting the high-tech company is a feather in the community's cap.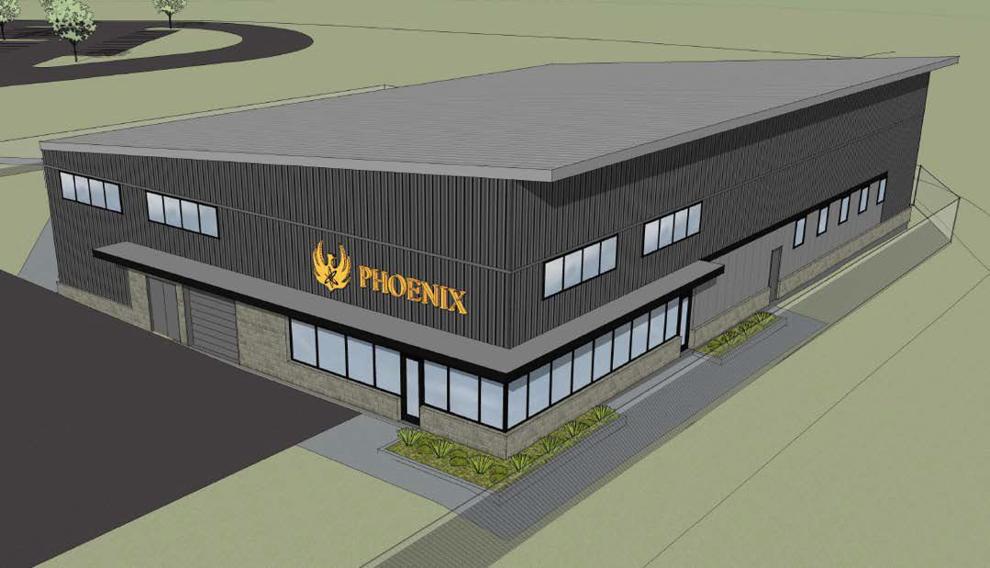 "We are impressed by their cutting-edge technology for the medical, energy, aerospace and defense sectors and their commitment to their employees. Phoenix will be a great addition to Fitchburg's science and tech industry cluster as the first corporate anchor within Uptown," Gonzalez said.
The project will include two buildings and will cost $12 million to $15 million. The 10,000-square-foot Phoenix Neutron Imaging Center will start construction in October with plans to open by mid-2019. Phoenix headquarters offices and manufacturing will occupy an adjacent 50,000-square-foot building that will start construction in 2019 and open in 2020.
Krupp General Contractors is the project developer and will own the buildings.
The city of Fitchburg plans to set up a new, 65-acre tax incremental district around the Phoenix site. The proposed district will be up for action by Fitchburg's city council on Sept. 11 and by the Joint Review Board on Sept. 25.
The city is offering $2.1 million worth of tax incentives for the Phoenix project, which would be repaid through higher property taxes that will be assessed when the buildings are finished.
Sengbusch said Phoenix considered a range of sites in the Madison area, including a Janesville location and the former Oscar Mayer headquarters in Madison, but they were "not a good fit for our needs."
The Madison Region Economic Partnership (MadREP) helped with site selection.
"Phoenix's commitment to continue to grow their business in Fitchburg represents another step forward for the Madison Region as a Midwestern biotech hub," MadREP president Paul Jadin said.