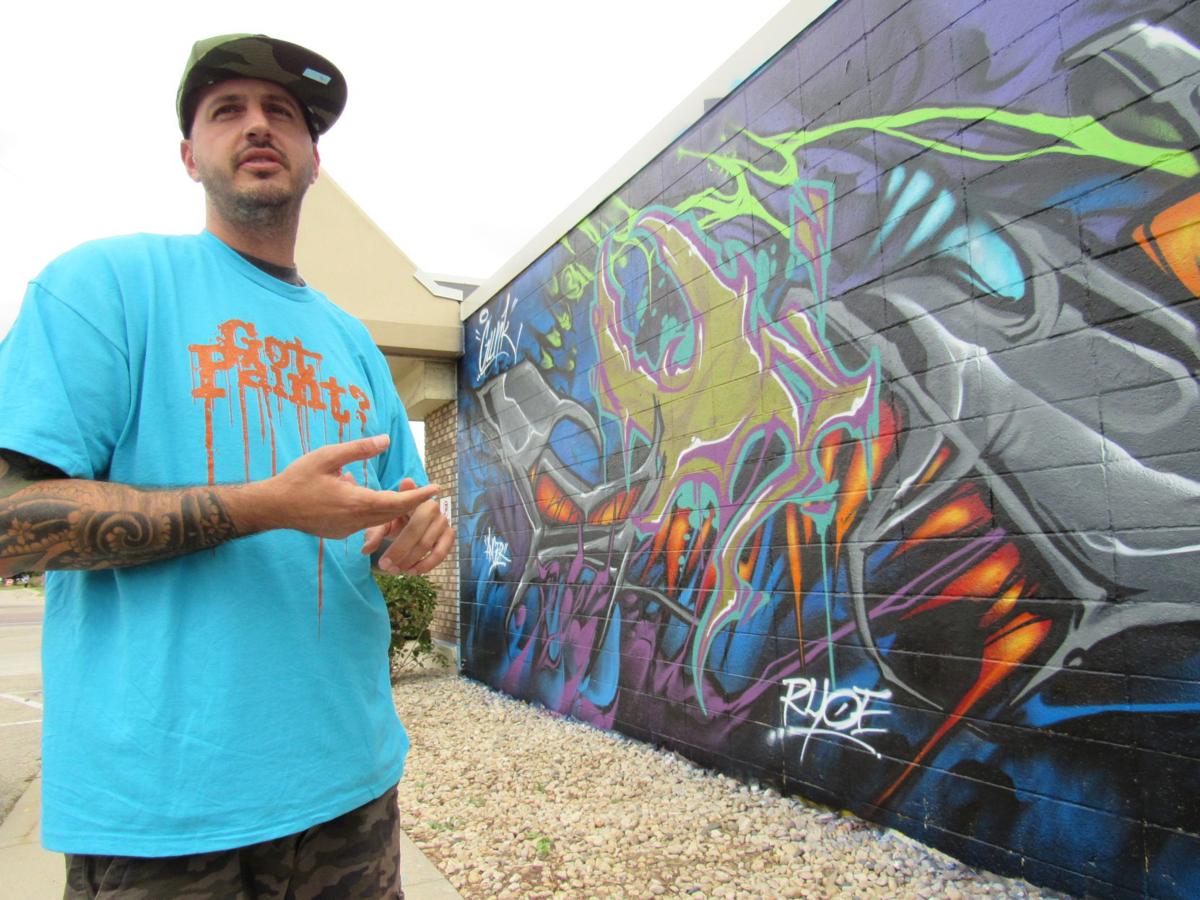 Before he had an idea for his own art store, before he worked at UPS, got married had three children, and before he became a U.S. Marine, James Gubbins was a Chicago teenager who was prolific with a spray can.
Now 38, Gubbins has a new approach to graffiti art, and it includes a business plan.
In August, Gubbins opened Momentum Art Tech, a 400-square-foot store and art gallery at 195 Cottage Grove Road, that specializes in spray paint and other art supplies and conveniently has its own exterior wall for murals.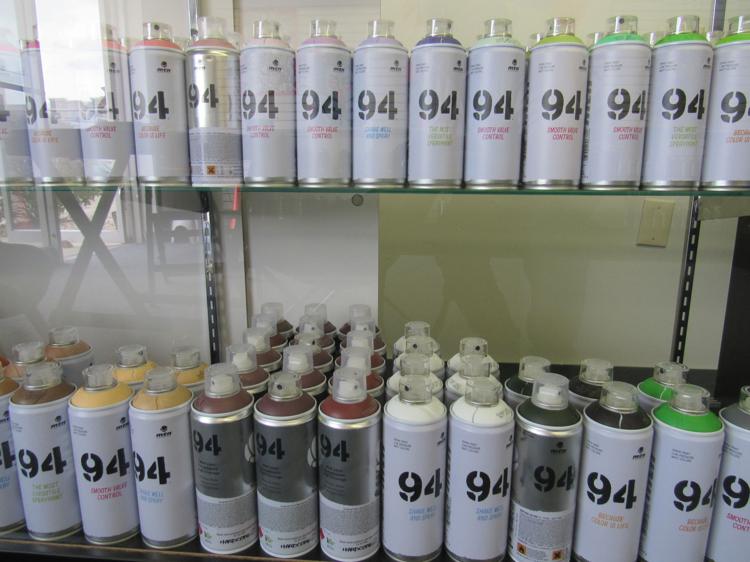 Gubbins is selling paint to local artists, offering gallery space for their work and is in search of walls throughout Madison on which murals can be painted on a rotating basis. The idea is to have the murals change every two to four weeks with the owner of the wall, in many cases, paying only for the cost of the paint purchased from Gubbins' shop. 
The store is similar to a shop in Oak Park, Illinois, owned by longtime friends and through which Gubbins is licensing his store's name.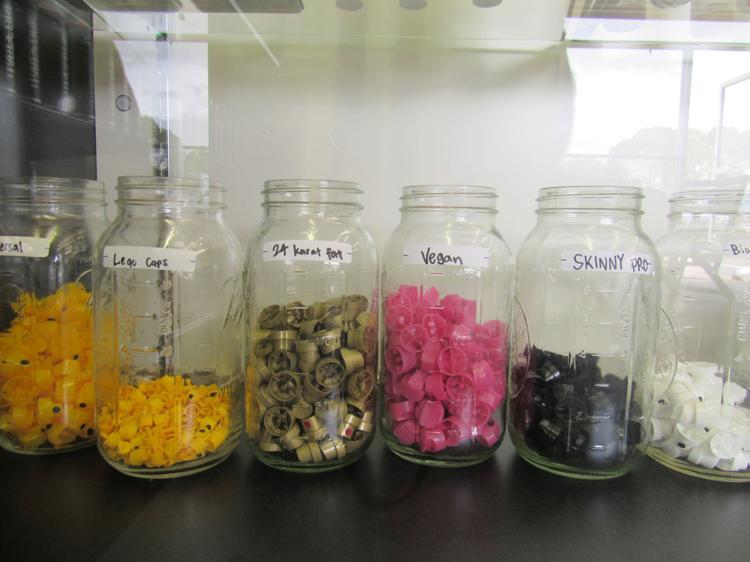 You have free articles remaining.
"We do not support illegal stuff and we do not support gang activity," Gubbins said. "For my generation, this is our art. And now people my age are owning businesses, they're politicians, they own property and every one of them know of art like this because we grew up in that era. I just want to bring it further out into this community."
His shop includes glass cases filled with spray paint designed for artists. Brands include Loop, Montana, Cobra and Ironlak, with his most expensive brand selling for $6 a can. He also sells removable nozzles that changes the width of spray; clothing; and other supplies like brushes and regular paint.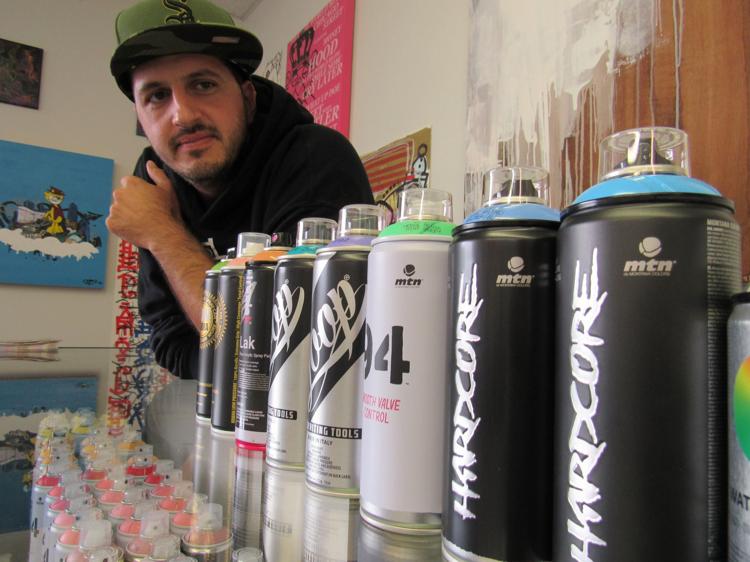 But one of the keys to the business is rotating murals that can provide a steady revenue stream for his shop and create better visibility for business owners.
"I know it seems weird that we're going to do this great production and switch it up every month, but that's just going to help business," Gubbins said. "I have people that come by here every few weeks just to see what our mural is." 
Gubbins, who drives cab part time, is already on his third mural on the 35-by-12-foot exterior wall of his shop, which previously housed a vacuum cleaner store and is next door to the Jade Monkey, a bar with its own exterior wall mural. Painting on exterior walls will end around November but restart in the spring once the weather warms, he said. Work, done by a variety of artists known by Gubbins, can be personalized to a building owner's desire or can be left up to the artist.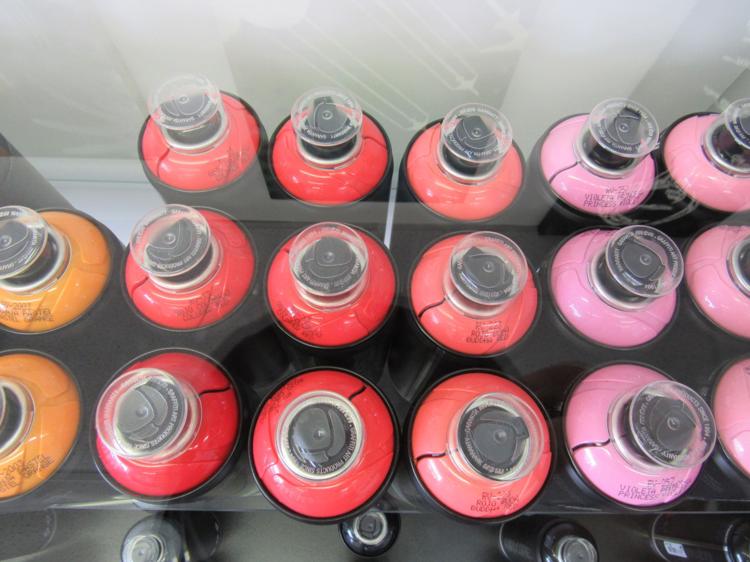 Some murals can take a few days; others can be completed in six to eight hours.
"Walls are my business," Gubbins said. "If we're like an art hub of the Midwest, like we claim to be, then we really should be an art hub on all fronts. We have so many beautiful walls here and young business owners and hip people. Why wouldn't we want to decorate our city?"
Send retail-related tips and story ideas to badams@madison.com or call Barry Adams at 608-252-6148.
The business news you need
With a weekly newsletter looking back at local history.