For those in Madison's beading community, Ramsey Finger is familiar.
Since the early 1990s, Finger has owned businesses like Blue Bead and Jade Mountain Bead & Jewelry Co. on East Johnson Street. But in 2007, Finger got out of retail and began working in wholesale where he traveled the world to import beads and traveled the country doing trade shows.
His latest Madison retail effort is helping one of the city's fastest-growing neighborhoods diversify its offerings with only a small percentage of its inventory dedicated to beads.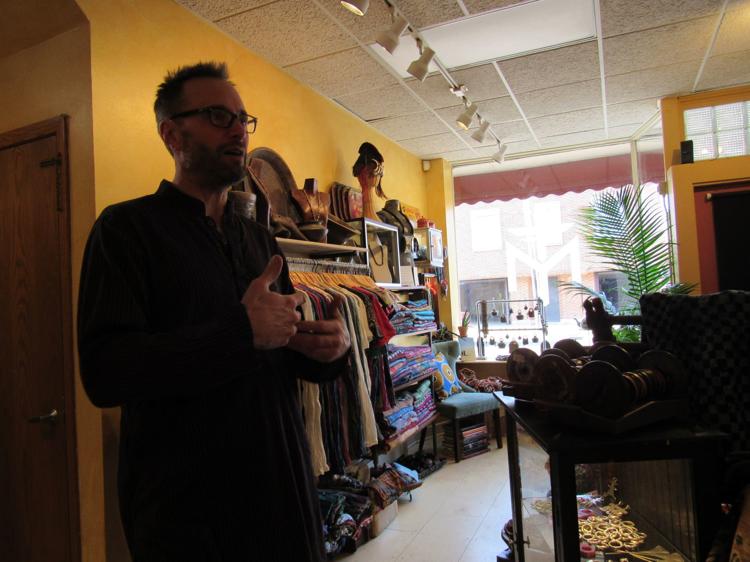 Finger, 50, and his wife, Melita Mullen, 46, have opened Modern Talisman, an 800-square-foot shop at 1937 Winnebago St. that is filled with a diversified, curated collection of jewelry, home goods, prayer beads and gifts.
Located next door to Mint Mark and just a few doors away from One Barrel Brewing Co., the Schenk's Corners shop has brought new retail to the area after fire in late February on a nearby block shuttered the Chocolaterian's East Side location and the brick-and-mortar showroom for Vault Home Interiors.
"This is all I've done since I was 18. I'm not sure how to retrain myself," Finger said. "This is kind of what I do. It's just a passion. And a leap of faith, especially with retail these days."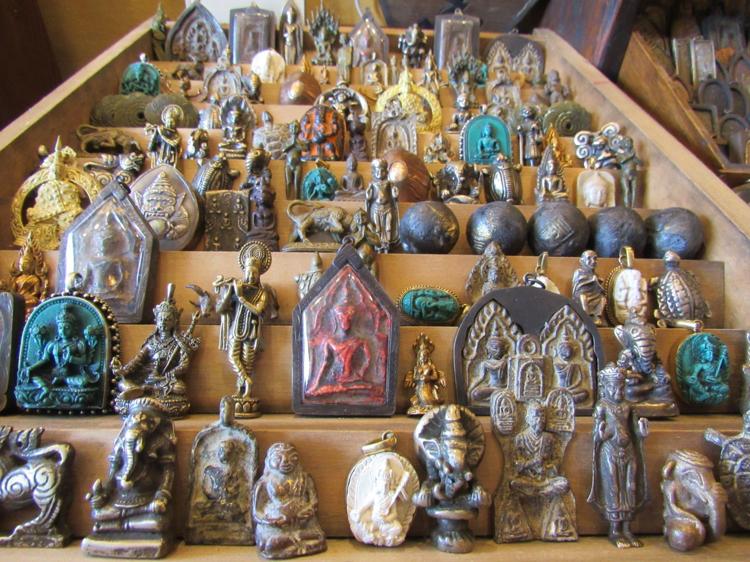 The offerings include handmade silver jewelry from hill tribes in Thailand and CIVAL Collective, a jewelry design studio in Milwaukee. There are Tunisian bowls, blankets from India and Nepal and a large assortment of Hindu and Buddhist amulets, jewelry some cultures believe give protection against evil, danger or disease. The collection also includes necklaces and other pieces of jewelry, that include antler from African antelope, made by Finger.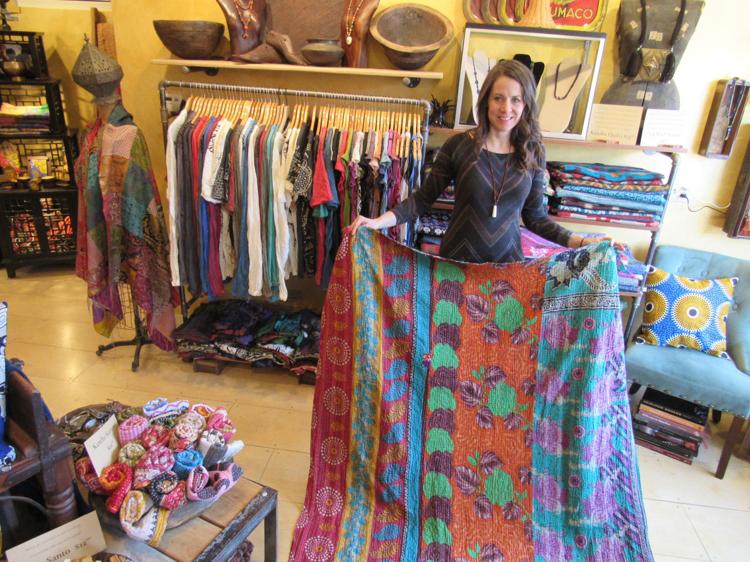 "We're not going to carry a whole line of dinnerware," said Mullen, who also works as an editor at the State Bar of Wisconsin. "It's more like special things. Little things to add to your life to make things more brighter and a little more special."
But while Finger and Mullen had access to plenty of inventory, finding a location that was suitable both in size, geographically and affordability wasn't easy. For example, he looked at but quickly rejected a 300-square-foot location on Regent Street that cost $1,600 a month, and a 400-square-foot space along Atwood Avenue for $1,800 a month.
Finger and Mullen recently purchased a house in the Atwood neighborhood so they limited their search to the East Side. New developments along Atwood and East Washington avenues were never considered due to size and cost so they focused on older buildings near their home. Finger said he had been watching the space his store is now located in for over a year and made regular visits with the landlord before he finally learned the space was available.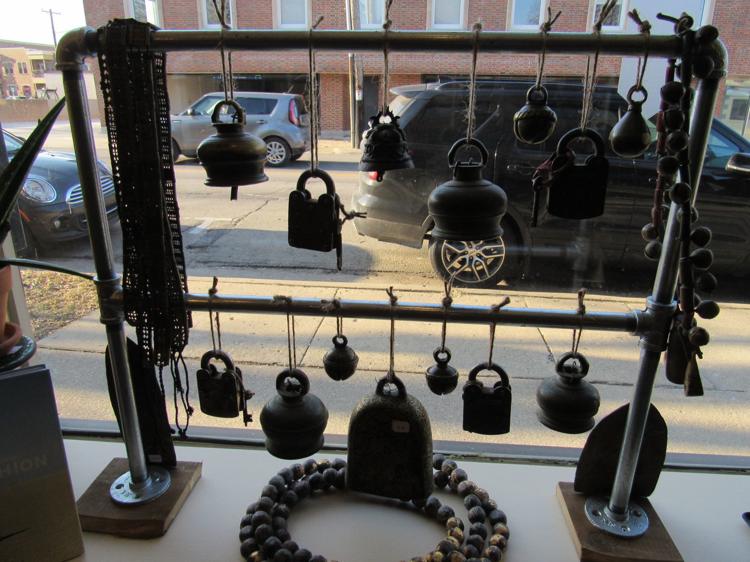 "He said 'if you don't want it, I have two or three people lined up,'" Finger said. "It's a hot neighborhood."
But getting the space ready for retail was a push. Finger and Mullen opened the doors on Dec. 7. They didn't find out the space was available on Nov. 1 until Oct. 1. But the news came just days after Finger had booked a trip to Thailand and also had trade show commitments, meaning he was unable to work on his retail space for three weeks. They didn't really start the build out until late November.
"It's been tricky and it's been a mad scramble, but this fits the neighborhood," Mullen said.