DEFOREST — The doors won't open until Wednesday on the 218,000-square-foot Mills Fleet Farm store here that is filled with hunting and fishing equipment, farm items, aisles of grocery, clothing, toys, housewares and tires.
But the rapidly expanding Appleton-based retailer that uses a looming orange silo as a calling card is already looking at a second location in Dane County, one of the fastest growing regions in the Midwest.
No sites have been identified but Derick Prelle, the company's CEO, believes the southwest side of the county in the Verona or Fitchburg area and along the Highway 18-151 corridor could be a prime spot for another store and provide more access to a mix of urban and rural customers from Madison, Verona, Mount Horeb and beyond.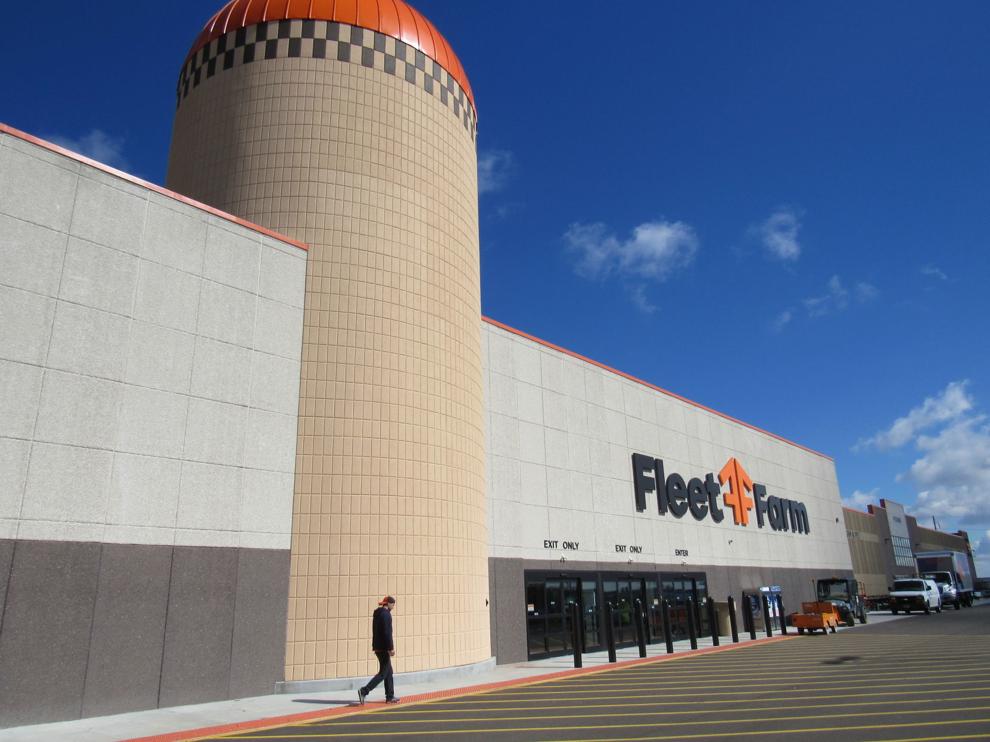 "We think over time, Dane County can support additional investment," Prelle, 45, said from his home in Mequon. "We started with one we liked but we're actively looking for additional real estate and we'd love to get deeper into the community. I think more on the south or southwest side of the Madison area is fruitful. We see that market as very attractive and we'd love to be there."
There was a time when Fleet Farm and Janesville-based Blain's Farm & Fleet, two separate companies and unrelated, generally stayed out of the way of one another. But both companies have been in expansion mode.
Farm & Fleet, with 39 locations, opened a 114,000-square-foot store in Verona in 2008 and for decades has had a store on Stoughton Road in Madison. In the last 10 years, the company has added stores in Romeoville and Elgin, Illinois, and expanded stores in Rice Lake in northern Wisconsin and in Kankakee and Bourbonnais, Illinois. In January, the company, founded in 1955 and owned by Jane Blain Gilbertson, announced a plan to enter Michigan. The first of four initial stores opened Sept. 5 in Jackson, Michigan, just west of Ann Arbor. Others are planned for Portage, a suburb of Kalamazoo, and in Traverse City and Holland.
"Everything is falling into place" Blain Gilbertson said in January. "In Michigan, we are finding like-minded partners who share our values and appreciate the unique community-focused retail environment we offer."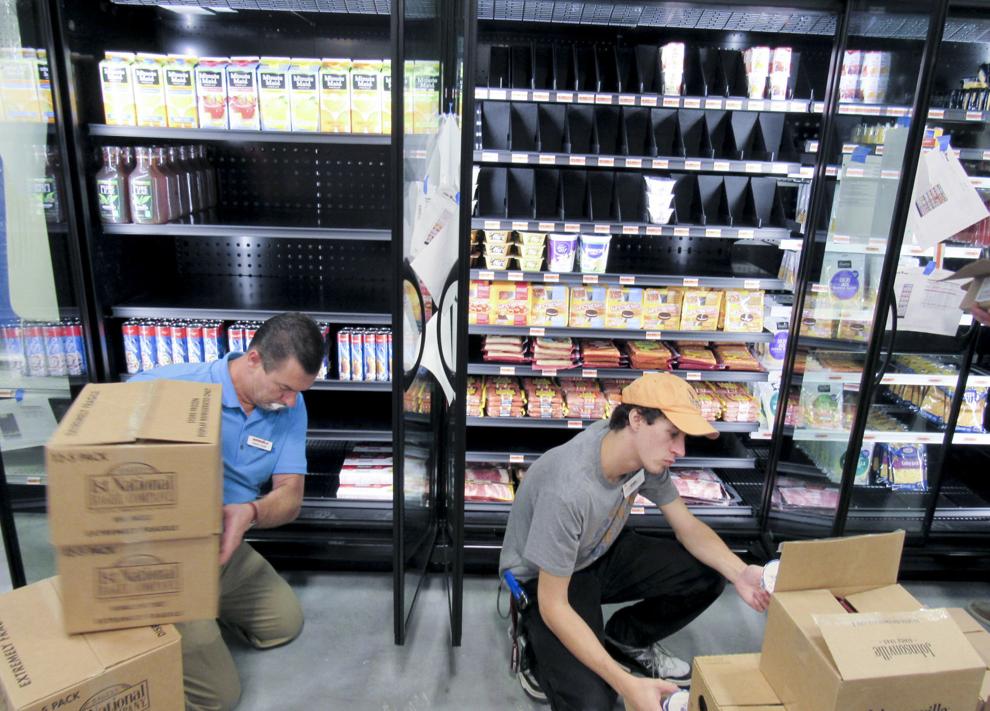 For Fleet Farm, its most southern store in Wisconsin had for years been in Beaver Dam but additions this year include stores in Oconomowoc and Delavan plus stores in Eau Claire and Sioux City, Iowa. The company, now with 40 locations, was purchased in 2016 by KKR Group, a New York private equity firm, and could open or begin construction on another five to seven stores in 2019, one of them in Kenosha. The company, which wants to nearly double its number of locations over the next five years, also received approval last week from the city of West Bend to replace its 49,000-square-foot store, one of its smallest, with a 190,000-square-foot facility similar to that of the $25 million DeForest store.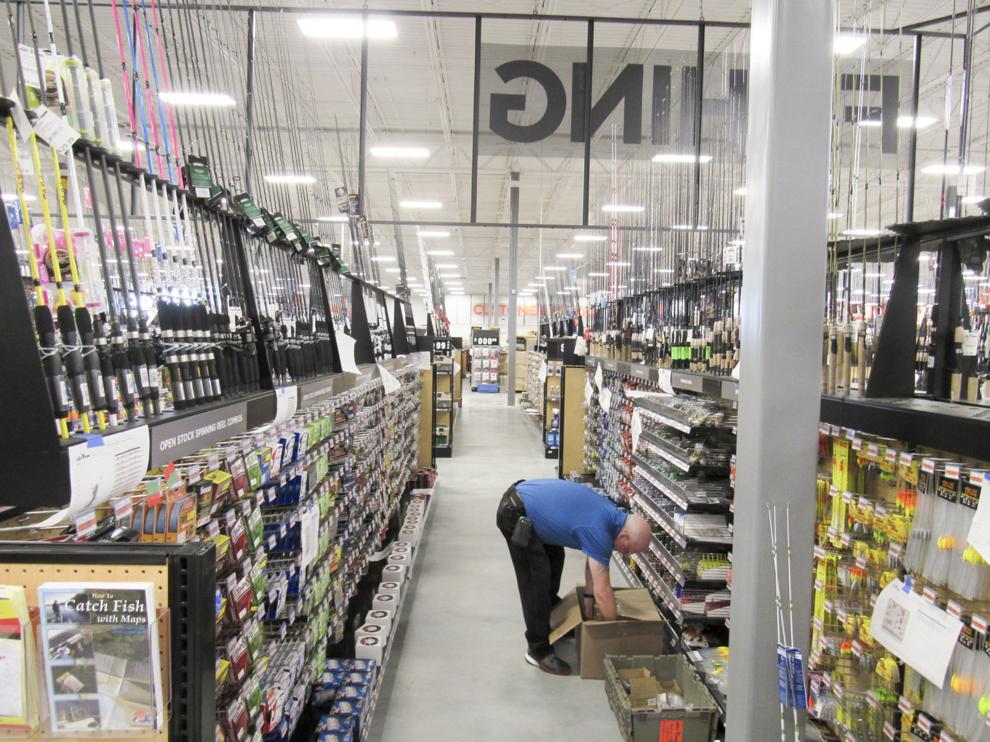 Earlier this year, Fleet Farm opened a $65 million, 1.12 million-square-foot distribution center in Chippewa Falls that is expected to bring more than 300 jobs to the northwestern Wisconsin community that is also home to the Jacob Leinenkugel Brewing Co.
"There is a role for brick and mortar in retail now and in the future but only for the most differentiated and distinct retail concepts," said Prelle, who was named CEO in June 2017. "The business has a very strong track record of opening new stores over the last 10 years. Every store we've opened has been a success and it's been at a slow and measured rate. But I think KKR is thinking that they've been successful at this so let's invest behind it for some faster growth."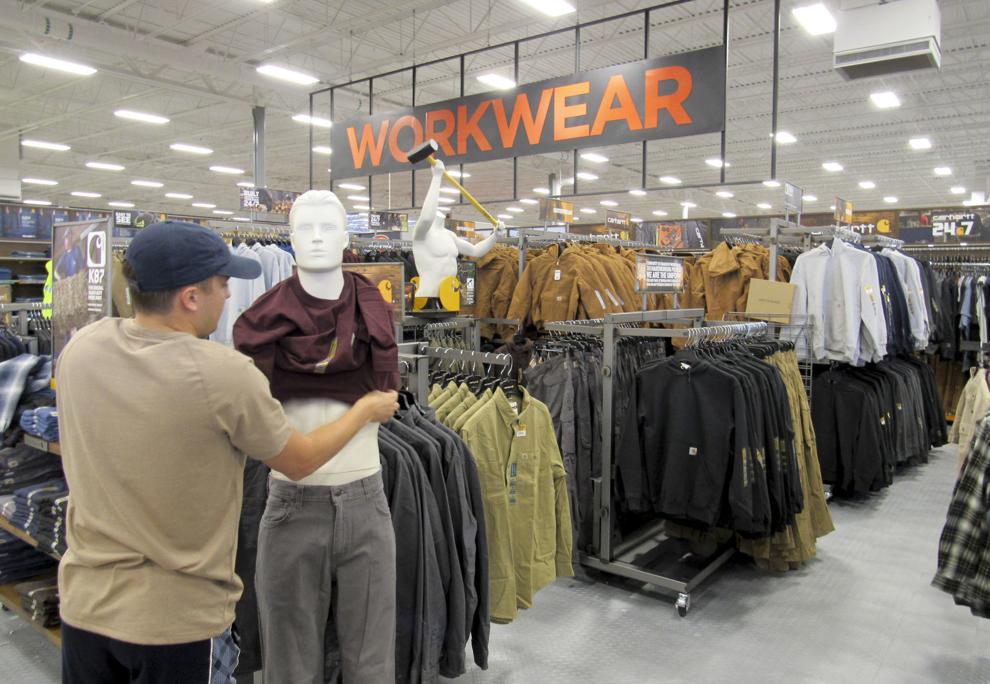 What is now Mills Fleet Farm was founded in 1955 as Fleet Wholesale Supply by Stewart Mills Sr. and his sons Henry Mills II and Stewart Mills Jr. They changed the name to Fleet Farm in 1960 and opened their first automotive centers in 1980. The chain has more than 6,600 employees in Minnesota, South Dakota, Iowa and Wisconsin. The sons said in early 2016 that they sold the majority of the company to KKR so the company would be poised for "the next level of growth for the future."
The village of DeForest is part of that growth plan. Fleet Farm approached the village in 2016, which pushed the village to annex from the town of Windsor the 25 acres for the project plus about an additional 81 acres for other development projects. The properties are part of a tax incremental finance district created in 2017 to fund about $4 million in improvements to roads, water and sewer services.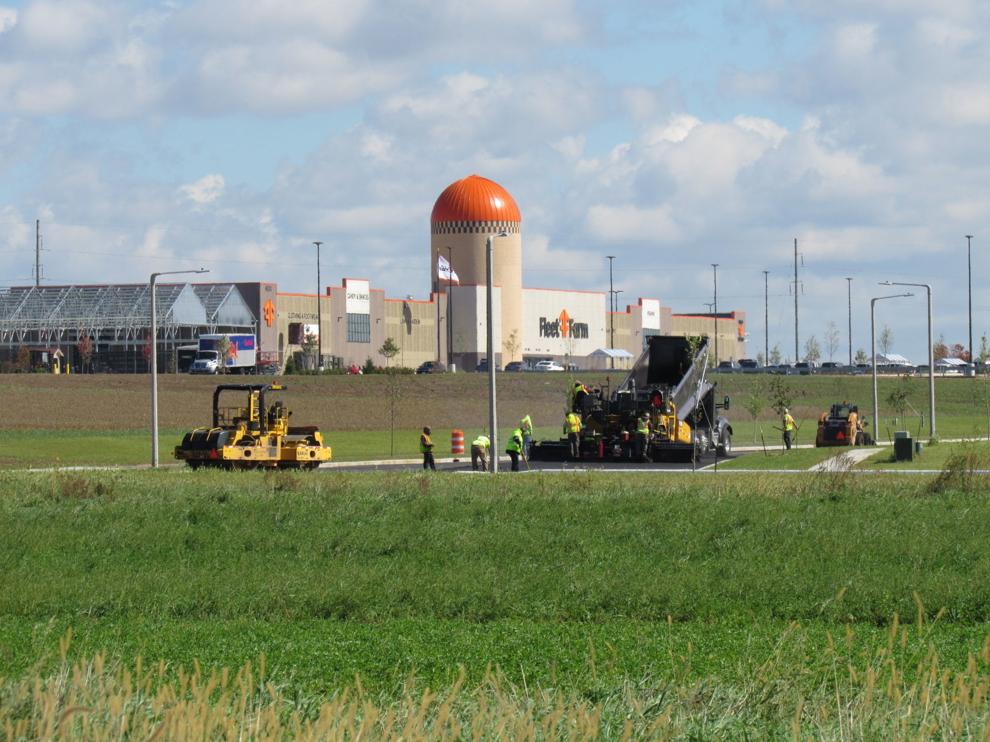 The outlots between Fleet Farm and Highway 19 will be used for complementary businesses to Fleet Farm and could include other niche retailers, restaurants and possibly a hotel, said Sam Blahnik, the village's community development director. The development is designed to provide more services and amenities for village residents, increase the village's tax base and draw more visitors. Housing could also rise just to the west of the store.
"We realize that this will be an economic stimulator," Blahnik said. "This is going to be its own retail hub that will be self-sustaining."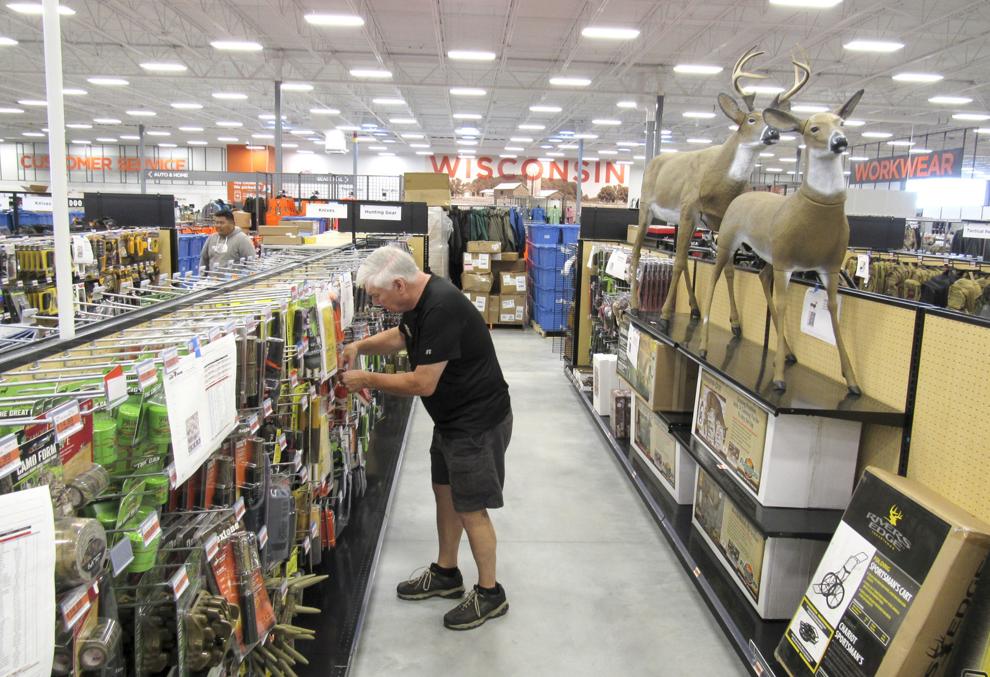 The project adds to the retail options that continue to grow along the interstate corridor. The former Gander Mountain store at Highway 51 is under new ownership and has been rebranded as Gander Outdoors, a move that includes a Camping World sales center and campers inside the store. In Sun Prairie, the retail options at Prairie Lakes include a Cabela's, Costco, Woodman's Market and a new Menard's that replaces the store at East Towne in Madison.
"We're a very natural fit with all of that but we do offer more value prices on our outdoor goods and we have more to complement the outdoors goods," said Jon DeMars, general manager of the DeForest Fleet Farm. "We really have a large, broad selection of quality products."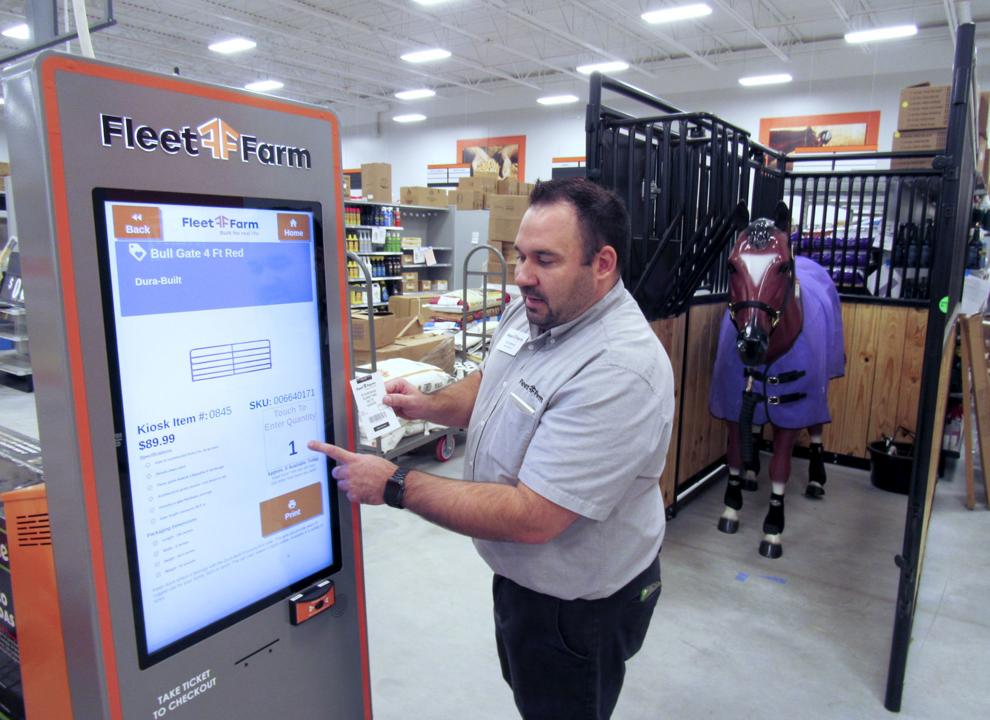 The store, with more than 120,000 products, 200 employees and 12 checkout lanes, is broken down into major categories like workwear, fishing, hunting, camping, farm, hardware, home and bird & pet. But the store setup differs from older stores to provide a better flow, DeMars said. The store also includes a greenhouse, sells houseplants and has a convenience store with fuel pumps and a car wash. Unlike most other Fleet Farm stores, it also sells beer and wine, does screen repair and glass cutting, and threads pipes.
Wednesday's opening will be followed by six consecutive weekends of grand opening events centered around different themes. The store's Toyland opens Oct. 14 and Orange Friday, a deer hunting event on the eve of Wisconsin's traditional gun season, kicks off at 6 a.m. on Nov. 16. DeMars said that at last fall's Orange Friday in Wausau, more than 800 people were in line when the store opened.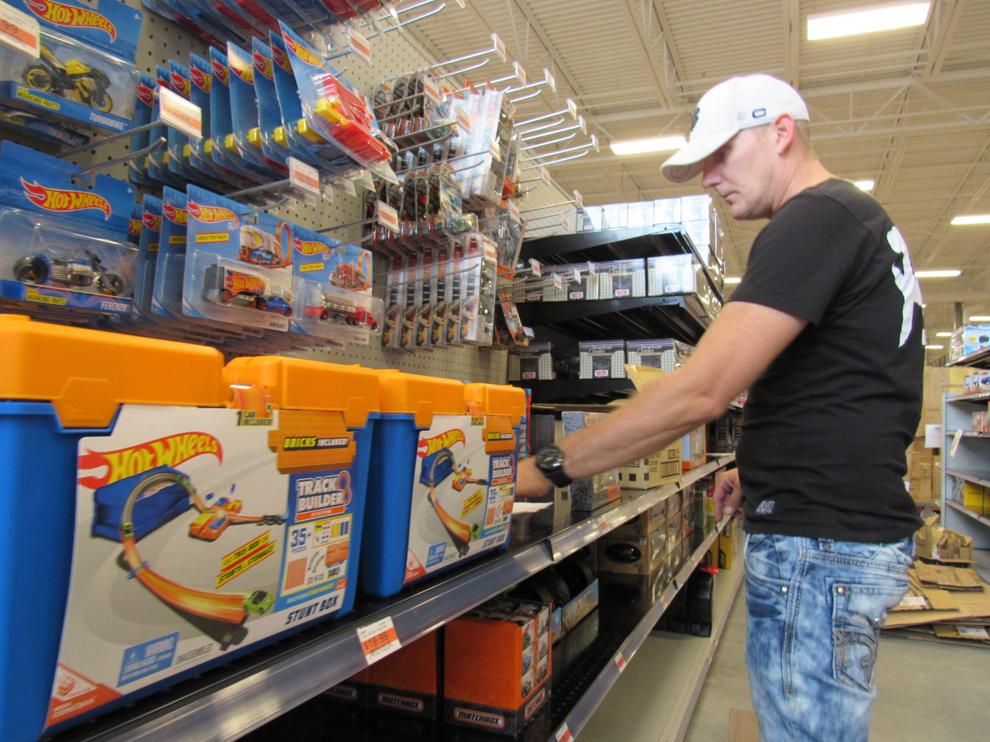 DeMars, 35, is a graduate of South Dakota State University, interned at Walt Disney World for six months and has spent 10 years with Fleet Farm. His first job with Fleet Farm was in his hometown of Owatonna, Minnesota, where he grew up on his family's farm that raised carrots and potatoes for Dinty Moore Beef Stew. DeMars later helped open Fleet Farm stores in Cambridge and Hermantown, Minnesota, before managing stores in Antigo and Wausau.
"It would be a monthly trip to Mills Fleet Farm and it would be exciting to see the store and the smells and all the stuff," DeMars recalled of his childhood. "Our treat was that we always got to get a brand new pair of gloves, because working with vegetables, you went through a lot of gloves."
[Editor's note: This story has been updated to correct the spelling of Blain.]