VERONA — Hay was still being cut last week on part of the 253 acres of farmland David Reinke owns on this city's southeast side.
But someday those fields could yield a colossal retail, office, housing and entertainment development valued at more than $500 million.
"It's rare to have an opportunity with this much property and to develop it with vision as opposed to taking whatever comes," Reinke said. "By being a bit more choosy on what we do, we can build a look and a feel and sense of community."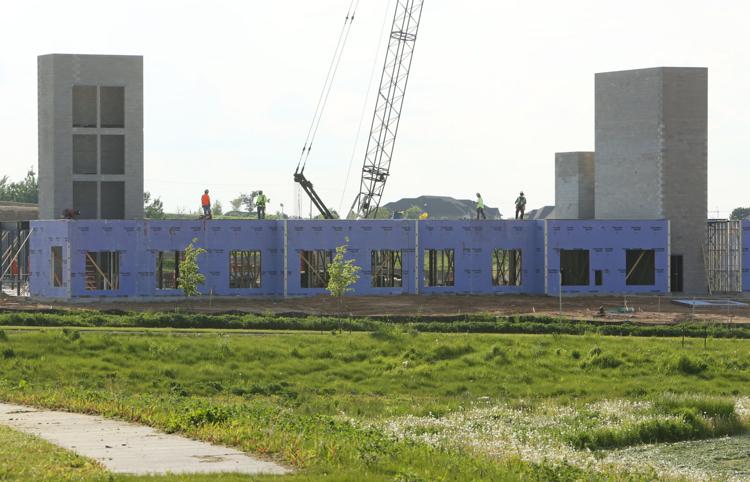 Some of his plan has already been built. It includes two mixed-use buildings each costing $4 million with 17,000 square feet apiece. They stand as sentries to the entrance of the Liberty Business Park where highways M, PB and 18-151 meet.
Two other multi-tenant buildings opened in 2015 that added a combined 56,500 square feet of retail and office space while a $20 million, four-story, 136-room Hyatt Place hotel is scheduled to open by the end of the year.
Reinke, 55, has plans to break ground on five buildings this year. They include a $3 million 6,000-square-foot sports bar and a $4 million 66,000-square-foot office and warehouse building. The latter is for his company, Liberty Parts Team, which is a wholesale supplier of printer parts that he founded in 2004 and is located along the Beltline east of Seminole Highway.
Reinke envisions two more hotels, a banquet and event center for 600 people, a hospital, movie theaters, restaurants, retail and an outdoor amphitheater.
The space would host live music, art festivals and other performances, and be rimmed by a series of buildings that could include an additional 34,000 square feet of retail with up to 180 residential units above.
The development is across from the Verona Technology Park, home to the UW Swap Shop and Wisconsin Brewing Co., and is designed to be a regional draw for those living in Fitchburg, Verona, Mount Horeb, Belleville, New Glarus and beyond.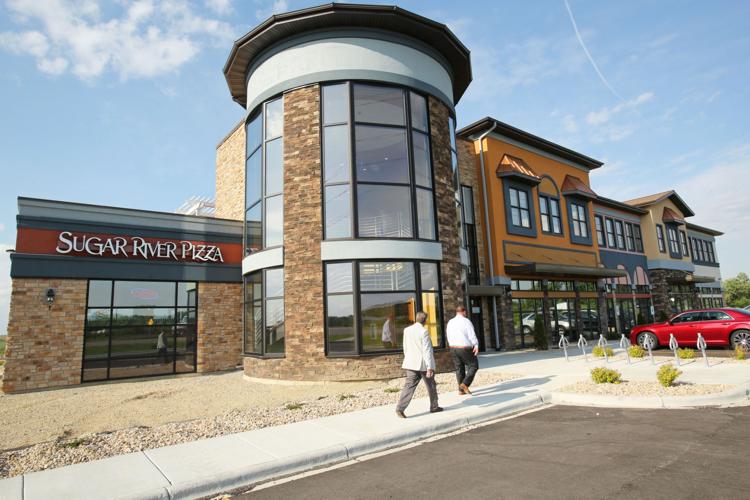 There are also more than 10,000 employees of Epic Systems Corp. just a few miles away and the thousands of visitors who come to the sprawling campus of the electronic medical records company throughout the year.
Reinke predicted some would stay at his hotels while others may stop for coffee, a pizza at Sugar River Pizza Co., have their hair done, take a martial arts class or sample a spirit from Wicked Jezebel Bootleg Distillery scheduled to open later this year.
"He's very passionate and very excited about his development," Adam Sayre, Verona's planning director, said of Reinke. "He has a strong vision to make this a great thing for Verona."
Madison is home to several major shopping destinations including East Towne and West Towne malls, the revamped Hilldale Shopping Center and State Street. But retail and office development is growing in the suburbs.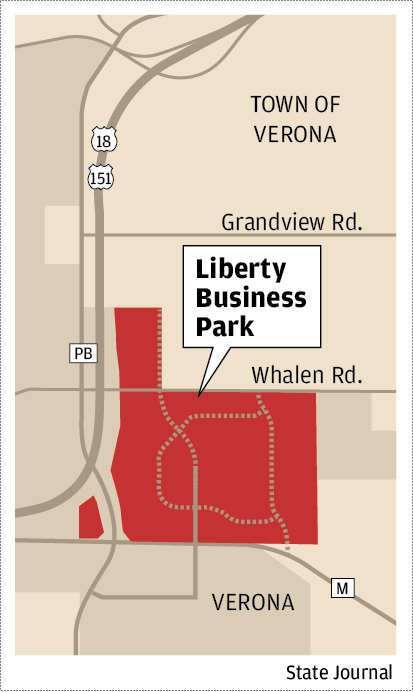 Greenway Station, a 325,000-square-foot open air shopping and dining center, opened in 2003 in Middleton while Orchard Pointe, a 109-acre development along Highway PD in Fitchburg, started with a 175,000-square-foot SuperTarget in 2007.
Since then it has added multiple retail buildings and restaurants in addition to a 45,000-square-foot $6 million Gold's Gym in 2009 and an 85,000-square-foot Hy-Vee in 2014.
Sun Prairie took its turn beginning in 2009 with the Shoppes at Prairie Lakes at highways C and 151 just north of Interstate 39-90-94. The 110-acre development includes a 90,000-square-foot Cabela's and Marcus Corp.'s 12-screen Palace Cinema, which both opened in 2015.
There's also a Target, Woodman's Market, Costco, several other smaller retailers, restaurants and service businesses in the project that developers trumpet as a regional draw.
You have free articles remaining.
Register for more free articles
Stay logged in to skip the surveys
Now, Verona, a growing city of 12,000 people that is mulling construction of a new high school, is getting its shot at a major development along a key Dane County corridor.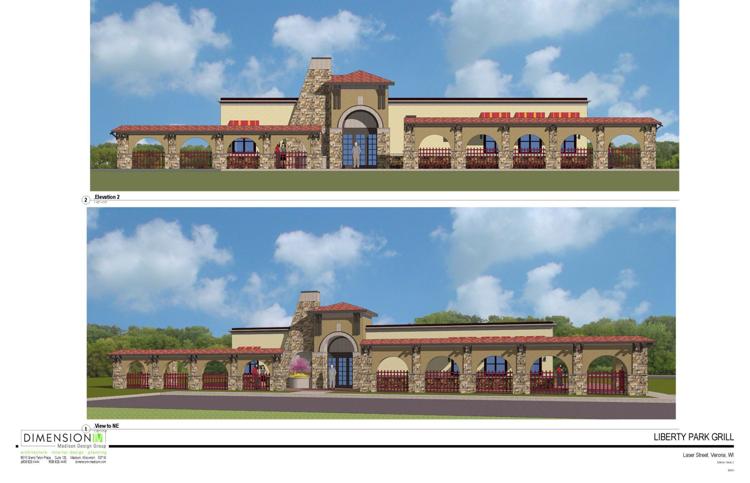 "This will be a whole new Verona," said Dean Slaby, a commercial real estate broker charged with marketing the new spaces to prospective tenants. "We're bringing something to the community that's different and unique."
In the late 2000s, before the Great Recession, there were grand plans by developers to add big box stores and hundreds of thousands of square feet of retail on Reinke's land, which at the time was just over 120 acres, and in the Verona Technology Park.
The slumping economy killed many of those projects, and in 2008 the city rejected a proposal for a $15 million 200,000-square-foot Menard's and a Kohl's department store on Reinke's property.
The decision infuriated Reinke, who followed up with a scathing letter to the Verona Press. To underscore his point, he spent $6,000 to have 7,500 copies of the weekly newspaper mailed to every household in the city.
Reinke is no longer courting big box retailers but now has to convince the city that his property, which rests between Highway M on the south and Whalen Road to the north, is appropriate for housing. The city's master plan does not call for housing in that area.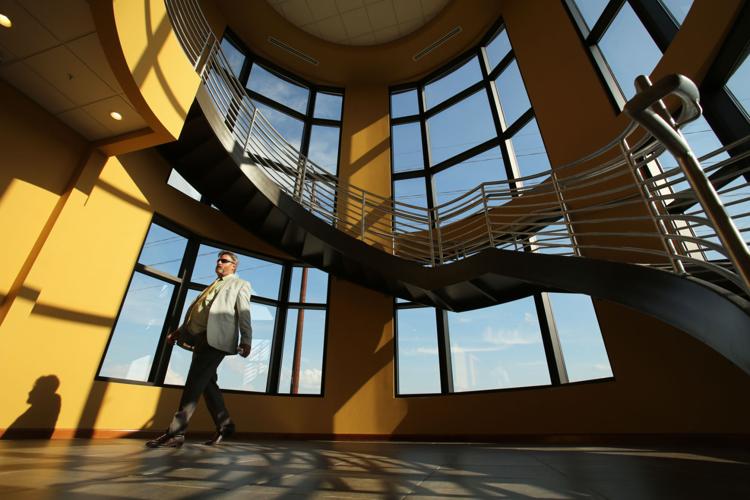 "The ideal use of this land would be that people could live here, work here, play here, stay here, eat here, be entertained here," Reinke said. "It's large enough to do that."
Sayre, the city's planning director, said the city has been supportive of Reinke's proposals for the property but no housing plan has yet been proposed.
If Reinke pursues a housing component, it will need the approval of the City Council, which spent about $1 million in tax incremental financing money to improve roads and waterlines in Reinke's development.
"We still see this as a business-type park and we're not sure if multi-family will fit in there," Sayre said. "When we laid out our long-term plan for the southeast neighborhood, that was always envisioned as industrial, commercial and office area. So if we're not going to have that, does that throw off other plans elsewhere in the city? We want to look at that big picture because it would be a shift."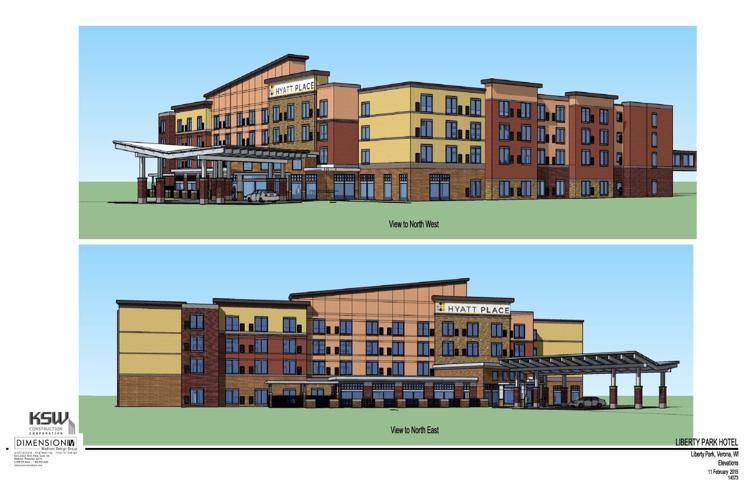 Before founding Liberty Parts Team, Reinke spent years in the automobile industry. In 1987 he took a job at a company that manufactured printer fuser rollers.
He left the company two years later to start Parts Now, which helps provide less-expensive parts to service companies.
Reinke sold the company in 1999 after sales hit $38 million in 1998.
Reinke began buying land in Verona about 15 years ago and had hoped to sell the property to a developer.
Now, he's at the helm, trying to create a destination that can stand out in a region flush with retail and office space.
"We've got a position here where we have a very high traffic count," Reinke said. "I've been successful for a very long time and I've owned the land at a price-point that allows me to put a lot of land value into the deal, so I have a distinct advantage over a lot of developers."