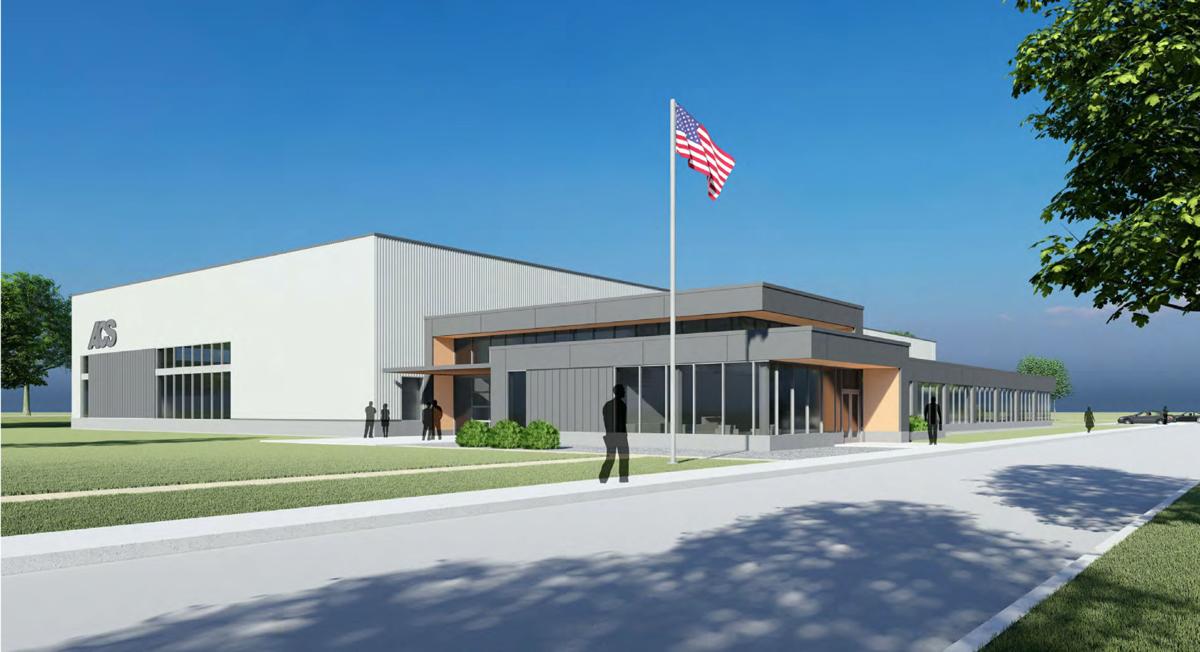 Scott Hoselton knew to plan for the unexpected.
He never envisioned, however, departing the $3 million, 40,000-square-foot office and manufacturing facility his company built on Deming Way in Middleton in 2013. But Hoselton, the president of Affiliated Construction Services, is seeing the benefits of his protocols and preparation.
Just over a year after flood waters caused millions of dollars in damage to his company and forced the firm to relocate into three separate facilities in Middleton, ACS has broken ground on a 48,000-square-foot manufacturing and headquarters facility in Verona.
"At the end of the day, no matter what you have in place, it all comes down to your people," Hoselton said. "You have to plan for the unexpected but you have to have faith in your people."
The $10 million project on a 5.8-acre lot in the Liberty Business Park is scheduled to be completed by January 2021; however, the ACS offices are likely to be finished and occupied sometime in late 2020.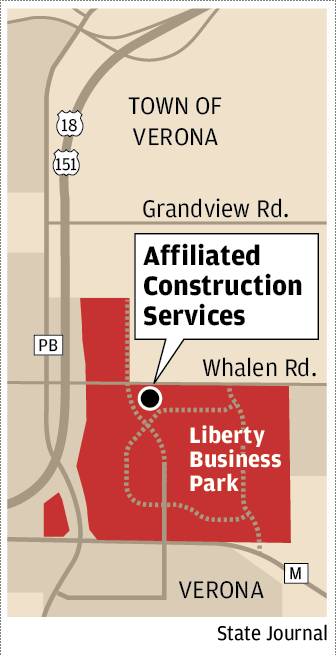 The location on the north side of the business park not only affords higher ground but it is centrally located for the 100 employees at ACS and provides room for future expansion. In addition, the move will connect Liberty Drive to Whalen Road, creating a through street in the 253-acre business park, whose other tenants include Sugar River Pizza Co., Fisher King Winery and the 136-room Hyatt Place hotel that opened in May 2017.
"Finishing Liberty out to Whalen was incredibly important to this project," said Steve Styza, a real estate broker with Cushman & Wakefield — Boerke, which represented ACS.
The addition of the ACS facility, designed by Eppstein Uhen Architects and being constructed by Ideal Builders, adds to the diversity of the business park and brings ACS manufacturing back to Verona, where it was located prior to moving to Middleton. The project includes $800,000 in tax incremental financing from the city of Verona in what is termed as a pay-as-you-go agreement, which does not require borrowing by the city.
"It's incredibly low risk for the city," Mayor Luke Diaz told the Verona Press after the measure was approved by the Verona City Council on Oct. 28.
You have free articles remaining.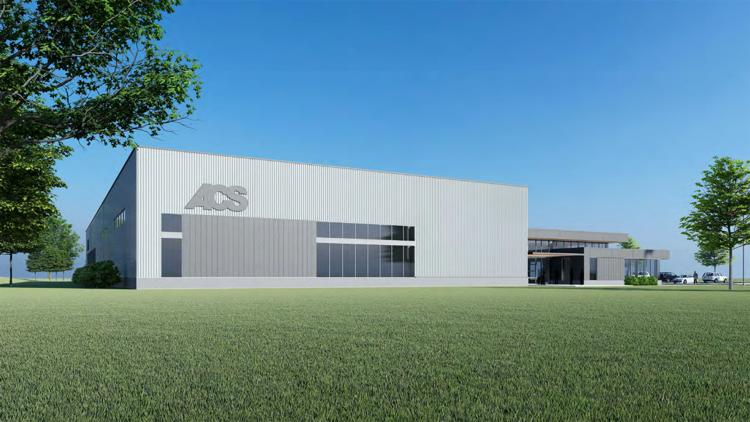 ACS is a grandchild of Flad Architects. Affiliated Engineers was spun off from Flad in 1978, and ACS grew out of Affiliated Engineers in 1994.
The company specializes in designing and building custom laboratories, many of which test engines, compressors, pumps, valves, axles and generators. ACS also designs and constructs noise and vibration testing facilities that allow manufacturers to obtain data for new product development and certification and creates modular testing facilities that can be portable and constructed inside shipping containers.
Other major sectors for ACS include the design and creation of production lines and custom process equipment and automation and control systems.
Projects over the years have included systems for the Institute for Influenza Viral Research at UW-Madison, Kettle Foods in Beloit and research and development space for Generac Power Systems. ACS developed for one client a central system to control 145 ventilation fans and an acoustic and vibration test lab for Briggs & Stratton.
But despite its successes, ACS wasn't immune to the floods in August 2018 that wreaked havoc in southern Wisconsin and caused more than $154 million in damages in Dane County, including more than $33 million in damages in Middleton.
Discovery Springs, a large commercial development north of University Avenue and west of the Beltline in Middleton was inundated with water, which caused significant damages to Costco, Gilda's Club and the UW Medical Foundation. Restaurants, hotels and other service businesses in the area also were flooded.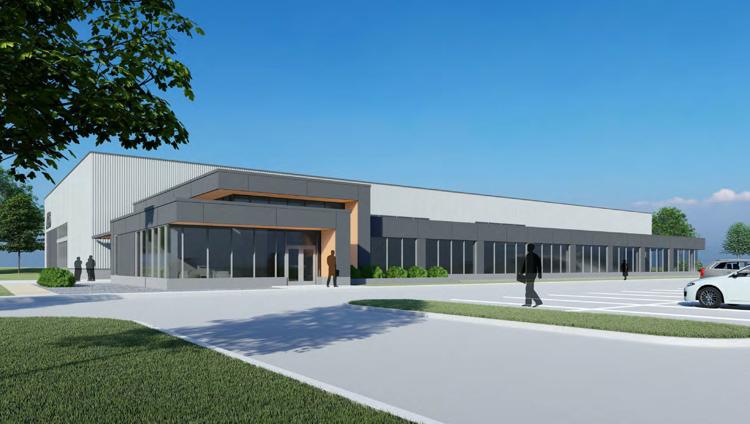 At ACS, 3119 Deming Way, water topped desks in the one-story facility and destroyed the company's computer system. The manufacturing floor of ACS also heaved and then caved in, which destroyed lathes, plasma cutters, milling machines and other equipment plus projects that were being worked on for clients.
That forced ACS to move its offices into 15,000 square feet in the Wisconsin Trade Center on Greenway Boulevard and move manufacturing to two facilities totaling about 25,000 square feet near the Middleton Airport, a process that took several months in order for production to fully resume and to satisfy orders from customers.
"It's probably the busiest we've been and the most complicated equipment we've built but our customers were very accommodating," Hoselton said. "But we've worked through it and have come out strong."