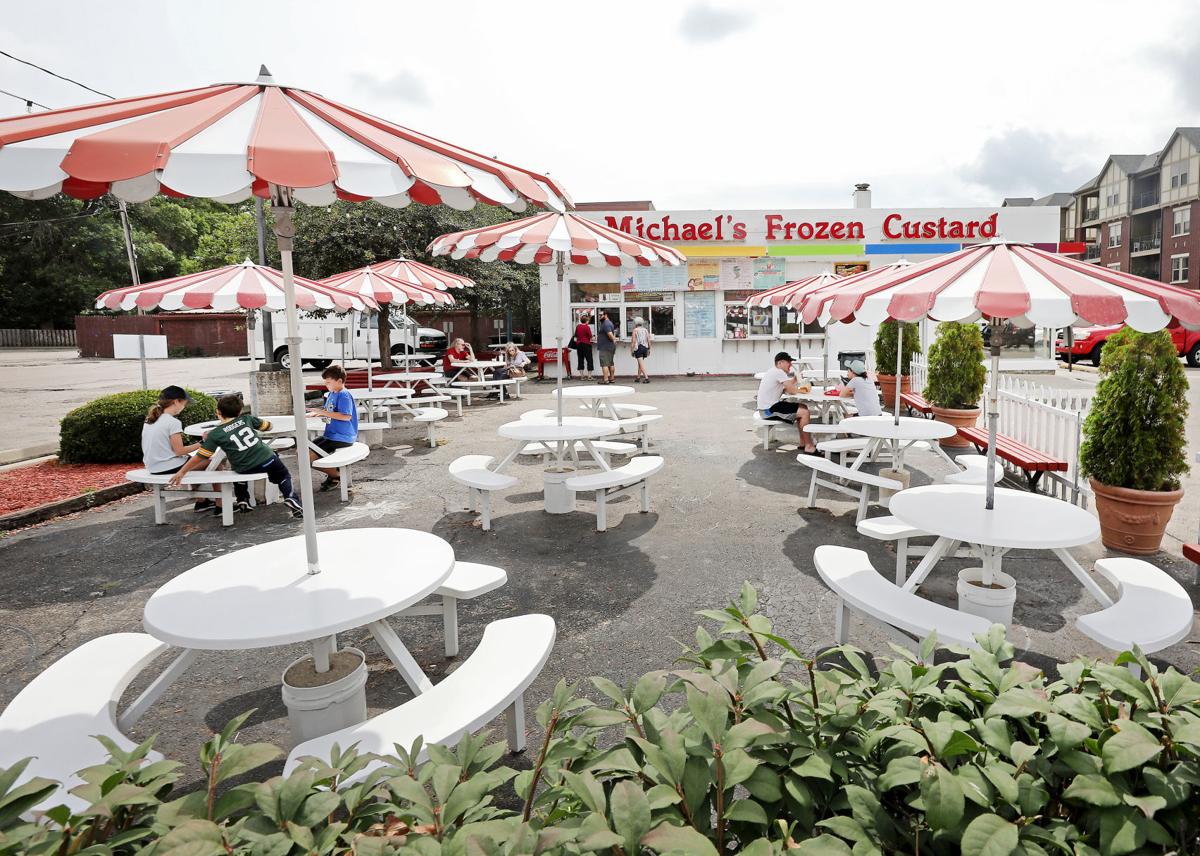 Michael's Frozen Custard, a local favorite for sweet treats, has lost its lease for the Monroe Street location after 34 years at the flagship store. 
Owner Michael Dix said he is still confused a couple of weeks after the fact, and his landlord has yet to give him a reason as to why his lease was ending. 
Dix said his landlord, Dianne Zilley, who also owns The Laurel Tavern next door to the custard shop, rejected his offer "a couple of weeks ago."
"I don't know why in the world she would want me to leave," Dix said. "I'm a good tenant." 
Zilley, however, said she rejected his offer because the proposed monthly payment was "much less than what he's paying now." She also said Dix's lease is supposed to be for five years, but he only wanted it for one year. 
"I would give him the option if it was a fair option, but it's not really fair," Zilley said. "I feel really bad because he's been there for a long time."
Dix said he plans to close his flagship store at 2531 Monroe St. some time in October, even though his lease goes through the end of December. The indoor dining area has been closed due to the COVID-19 pandemic, so he's not sure how long into fall and winter customers will come out but said he will stay open "as long as people stand in line."
Although one door is closing, Dix said he is already looking for another space in the area because he believes "something good will come of this." 
"This is a good, very supportive neighborhood with great people," he said. "I'd love to find something close by. I'd love to stay right here, but I don't own the location."
Dix owns the other two locations at 3826 Atwood Ave., which he opened in 1988, and 5602 Schroeder Road, which he opened in 1995. He intends to keep both open through fall and winter. He said he had tried several times over the years to buy the Monroe Street property, but the owner was not willing to sell. 
He said until he opens another Michael's Frozen Custard in the area, he hopes Monroe Street regulars will make the trip to one of his other locations to get their "sundae fix." 
---
10 Madison restaurants with enhanced outdoor seating thanks to city's Streatery program
10 Madison restaurants with enhanced outdoor seating thanks to city's Streatery program
Outdoor seating has been a lifeline this summer for some restaurants lucky enough to have it, but it comes with challenges, and worse, an approaching end date with colder weather on the way.
About 87 restaurant and bar owners are taking advantage of the city's "Streatery" program, modeled after efforts around the world to help restaurants during COVID-19 restrictions by helping them increase their outdoor dining areas by extending into streets, parking spaces, parking lots and alleys. Twenty-six other applications are pending in Madison.
The efforts are in response to public heath data that suggests that al fresco dining is a safer option than eating indoors in restaurants. Or as Chicago Tribune columnist Mary Schmich put it, "a restaurant patio is a calculated risk."
Here are 10 Madison restaurants and bars taking part in Streatery.