Madison Gas and Electric is proposing to raise natural gas prices by roughly 4.1% while holding electricity rates flat next year.
The utility filed an application Friday with the Public Service Commission for a one-year rate structure that has the approval of consumer and renewable-energy advocates as well as one of the utility's largest customers, though the Sierra Club plans to contest it, saying the rate freeze will simply result in bigger hikes down the road.
If approved, the deal is expected to cost the average household about $27 a year more for gas.
MGE is proposing to use 2019 fuel savings — which normally would be refunded to customers — and to put off collection of some expenses until 2022 to offset the need for an electric rate increase next year.
"This is critically important as we continue to battle the COVID-19 pandemic," Scott Smith, MGE's assistant vice president for regulatory strategy, told the commission.

The deal would increase the company's natural gas revenues by about $6.7 million.
MGE customers will begin paying for two large-scale solar farms in southwestern and northeastern Wisconsin that are expected to begin operation next year, which will increase the company's revenue but provide savings on the fuel side.
The Citizens Utility Board, which represents residential and small businesses customers; the Wisconsin Industrial Energy Group; Renew Wisconsin; and UW-Madison signed off on the negotiated settlement.
Tom Content, executive director of CUB, praised MGE for working to keep electricity rates from rising during the pandemic and said the agreement gives the utility flexibility to manage upward pressure on rates driven by COVID-19.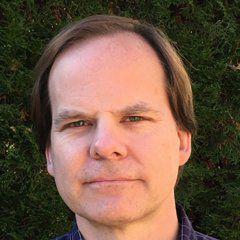 "The proposed settlement agreement also carries forward many of the terms of the rate settlement CUB negotiated with MGE two years ago, such as a profit level that is the lowest among the large utilities in Wisconsin," Content said. "MGE has also committed to collaborate with CUB to assess the home energy burden of those who struggle the most to pay their energy bills, especially during this year of pandemic, recession and uncertainty."
Other reaction
The Sierra Club, which was also involved in negotiations, opposes the deal.
Staff attorney Greg Wannier said the environmental group wants a closer examination of MGE's finances and that the settlement simply "kicks the can down the road" for ratepayers.
In recent years the group has scrutinized the economics of Wisconsin's remaining coal-fired plants, including the Columbia Energy Center, which the Sierra Club estimates lost about $20 million last year. MGE owns 19.1% of the plant.
Clean Wisconsin did not sign off on the settlement, but does not plan to oppose it.
"We will continue to collaborate with MGE on many of their pilots, tariff changes, and on the increased focus on managing customer loads," said Scott Blankman, director of energy and air programs. "They are moving in the right direction and we are looking to help them do more through our collaborative process."
Pilot program
The settlement includes some new or expanded rate offerings, including a pilot program for commercial customers with electric vehicle fleets and one that would allow residential customers to pay a flat monthly rate for electricity from renewable sources.
Under that plan, a household using between 500 and 600 kilowatt-hours, roughly the average for MGE customers, would pay $104 per month. That's about $6 to $10 more than under the regular rate structure.
If approved, the settlement would mean three of the state's largest utility companies will not be raising electricity rates next year.
Other utilities
that freezes electricity and gas rates next year for Alliant Energy customers but could set up future rate hikes.
Xcel Energy customers will see no change in electricity and gas rates next year as part of a two-year rate structure approved in 2019.
Regulators are considering requests from WEC Energy to raise electricity revenues by 3.4% for We Energies and 0.13% for Wisconsin Public Service Corp.