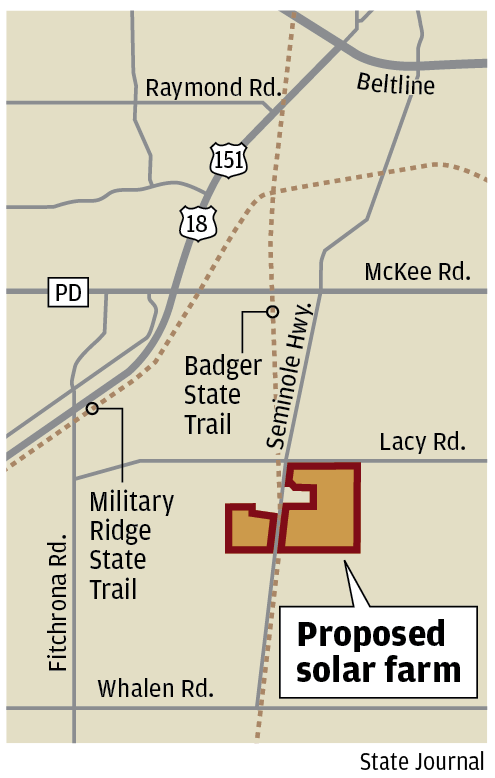 Madison Gas and Electric wants to build a 20-megawatt solar farm in Fitchburg to provide clean energy for a group of industrial and governmental customers.
Known as the O'Brien Solar Fields, it would be built on about 150 acres of farmland on either side of Seminole Highway just south of Lacy Road.
The city granted a conditional use permit for the project in January.
If approved, construction is expected to begin in September with the project going online in the summer of 2021.
MGE president Jeff Keebler said the project will help the utility reach its goal of carbon-neutral electricity by 2050 while also helping customers meet their own sustainability goals.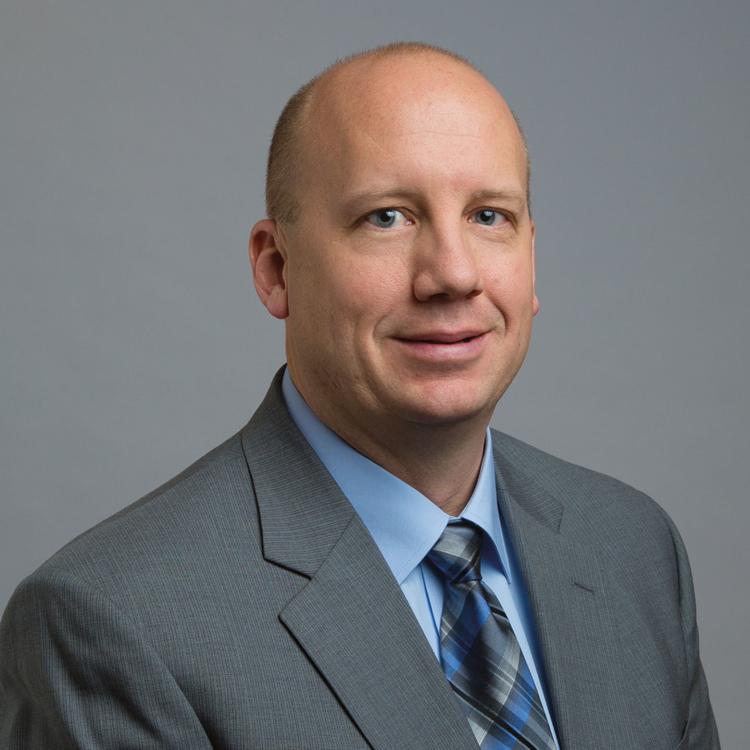 According to its filing with the state Public Service Commission, MGE has contracts with the state of Wisconsin, UW-Madison, the city of Fitchburg, Placon Corp., Promega Corp. and the Willy Street Co-op to buy about 85% of the project's energy output. The company said it plans to contract with others for the remainder.
That would require the PSC to raise the cap on MGE's 25-megawatt "renewable energy rider," which allows MGE to build clean energy projects supported by customers who sign long-term contracts for the energy.
Projects built under the program do not affect rates for non-participating customers.
The PSC last month approved construction of a 9-megawatt solar farm at the Dane County Regional Airport, which will provide electricity for the county's energy needs. A 5-megawatt project under construction at the Middleton airport will provide electricity for the city of Middleton and the Middleton-Cross Plains School District.
MGE also expects to have 100 megawatts of capacity at two large-scale solar farms under construction in southwestern and northeastern Wisconsin that would serve all utility customers.