For the first time in five years, Madison-area residents could be paying higher electricity rates next year.
Madison Gas and Electric and Alliant Energy each filed applications this week asking regulators to approve electric and gas rate hikes for 2022.
MGE is requesting a 5.9% increase for its electricity revenue, which the company proposes to offset with excess collections that resulted from lower than expected fuel costs in 2020. If approved, that would add about $4.91 a month to the typical residential bill, according to MGE's estimates.
The company is also seeking annual increases of about 3% and 1.7% for natural gas rates in 2022 and 2023, which the company says would cost residential consumers an additional $17.75 next year and $8.30 in 2023.
MGE, which serves about 157,000 customers in the Madison area, says the rate increase is needed to begin paying off new investments in renewable energy resources, including the company's one-third share of the $400 million Badger Hollow solar farm under construction in Iowa County.
Alliant Energy notified regulators Wednesday that it has agreed with consumer and environmental advocates on elements of a rate case that include a 6.2% increase to electricity revenues and an 8.4% increase in gas revenue.
Environmental groups sued the Army Corps of Engineers on Wednesday in federal court over its permitting of the $492M project known as Cardinal-Hickory Creek.
Alliant spokesperson Cindy Tomlinson said the company has not calculated the average bill impact, though an outline of the plan calls for rates to remain flat in 2023, even as customers will begin paying off new solar farms.
Under the terms agreed to so far, about 475,000 Alliant customers would pay off the entire $500 million balance on the Edgewater coal plant in Sheboygan, which is scheduled to close next year. But by restructuring the debt, Alliant will earn a slightly lower profit on the investment.
Wisconsin's two largest coal plants — in Rothchild and Oak Creek — are only slightly more cost-effective than renewables, according to the report. But that could soon change.
Alliant says it will also save customers about $60 million in avoided costs by closing the plant early and investing nearly $1 billion in solar.
Rates for both utilities are subject to approval by the Public Service Commission.
Tom Content, executive director of the Citizens Utility Board, said he was pleased to reduce ratepayers' burden for Edgewater, one of four Wisconsin coal plants scheduled to close in the next four years.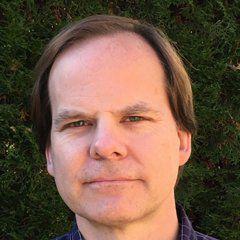 "That's obviously been a key issue as utilities look to transition their fleet," he said. "Certainly solar has been shown to be cost-effective and yield savings."
The ratepayer advocacy group is negotiating with Alliant and will be reviewing MGE's proposal for potential savings and ways to reduce costs for low-income households that pay a disproportionately high share of income for energy.
Neither utility has increased electricity rates since 2017, thanks in large part to federal corporate tax cuts that produced unanticipated savings that have now been exhausted.
The average monthly MGE residential electric bill last year was about $97, about $3 less than in 2015, according to bill data from the PSC. The average Alliant electric bill was about $83.50 last year, about $3 more than in 2016 but lower than any year since.
Adjusted for inflation, bills have fallen over the past decade.
"We've had a good period of relative rate stability," Content said. "Now what we have to do is roll up our sleeves."
Xcel Energy is still negotiating a rate case with consumer advocates.
WEC Energy Group has proposed to keep rates flat next year for customers of We Energies and Wisconsin Public Service.