Madison residents will see an additional break on electricity bills next year as a result of lower fuel costs.
The Wisconsin Public Service Commission on Thursday signed off on a plan that will bring Madison Gas & Electric's electricity revenues down by about 2.24 percent next year based on roughly $2 million in anticipated savings.
The reduction comes just one month after the commission accepted a plan to lower electricity revenues by 1.9 percent next year and keep them flat in 2020 so long as fuel costs remained within the range forecast.
The Wisconsin Public Service Commission approved new water, natural gas, and electricity rates Thursday for Superior Water, Light & Power Co. that are expected to cost the average residential customer about $6.82 more per month.
According to the PSC, the lower fuel costs will lower residential customer bills by roughly 1.7 percent. The utility estimates the savings will trim about $1.52 off the average monthly electric bill.
Revised forecasts for wholesale energy prices accounted for the bulk of the cost savings.
"The bottom line is really good for customers," said Tom Content, executive director of the Citizens Utility Board, which represents the interests of residential and small business ratepayers.
It's possible that fuel costs could alter rates again in 2020, but Content said they are less likely to go up with the addition of the 66-megawatt Saratoga wind farm, which is expected to begin operation early next year in Iowa.
"Because wind is free that should actually help them on the fuel cost side of things," Content said. "The more renewables you have the better you are on the fuel side."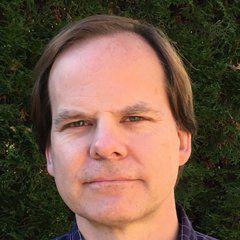 Under the settlement negotiated by MGE, consumer and environmental groups, natural gas revenues will increase 1.06 percent next year and 1.46 percent the next, raising the annual cost for an average customer by about $11.66 in 2020.
However some of those increases could be offset if the utility realizes additional savings from last year's federal tax cut.
The PSC also approved an additional $5.4 million in fuel costs for Alliant Energy, which previously agreed to freeze gas and electricity rates for 2019 and 2020.
That won't affect customer bills, however, as the utility previously agreed to use tax savings to offset any fuel cost adjustments.