MCFARLAND — The Ole S. Olson building in this village's historic downtown began as a dry goods store in 1897 and was later a hardware store, furniture store and then a meat market.
Since the late 1980s, the cream-colored brick building has been home to an antiques store. Rocking chairs, dining room tables, oil lamps, ornate wooden bed frames and scores of other items have filled the 2,300-square-foot main floor, the basement with hand-hewed wood timbers and covered the original hardwood floors of the second level that at one time was a dance hall and still has a small stage and 18-foot-high ceilings.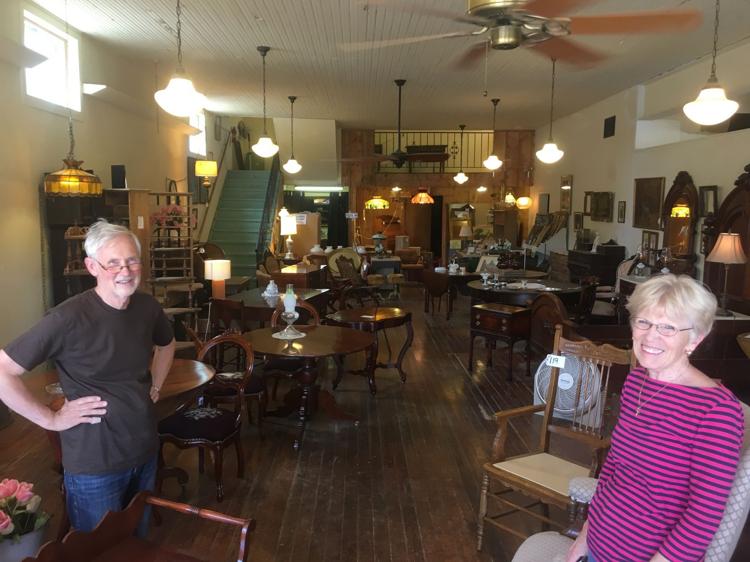 But 119 years of retail in the building are coming to an end when Aug. 26, Phil and Mary Jo Olson are scheduled to close their McFarland Antiques store. The announcement comes as Phil, 74, is battling back problems, prices have dropped on antiques and other traditional antiques stores in the area are struggling.
"If it's junk, nobody wants it. If you have good things you can sell it," said Phil Olson, who is no relation to the building's namesake. "Since (the recession of) 2008 it hasn't come back. Prices are down on everything."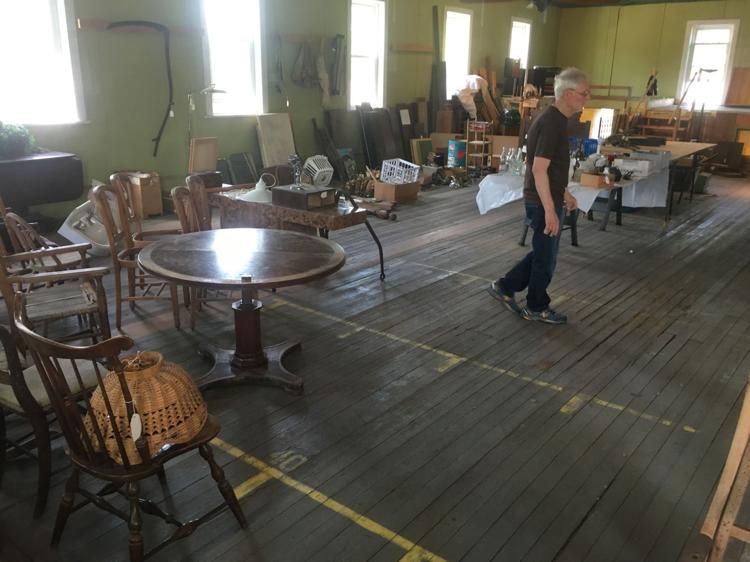 The Olsons still plan to sell antiques at a space at the Antiques Mall of Madison, 4748 Cottage Grove Road, and Phil will continue with his passion of refinishing furniture.
But the Olsons are stepping away from the day-to-day demands of running the business Phil opened in 1990 while working full time as a third-shift nurse at UW Hospital.
The building has been sold with the first floor likely to be converted to office space and the second floor into apartments, the Olsons said.
"Every single item he has ever bought he can tell you exactly where he got it," said Mary Jo Olson, 72, a retired librarian. "Life is a constant adventure with Phil."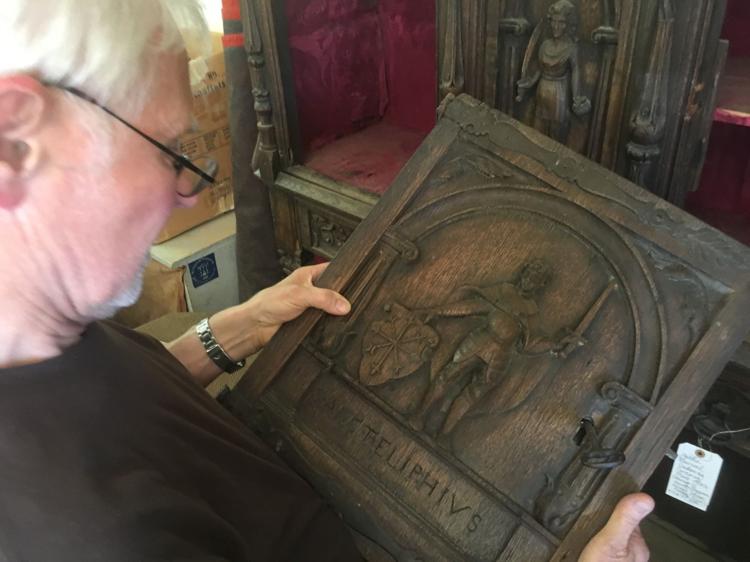 But the adventure for other antique dealers is also undergoing change, experts say.
Baby boomers who have filled their homes with antiques over the years are downsizing, younger shoppers are looking for retro items from the 1950s and 1960s, rising real estate prices are making buildings that house antique stores more attractive to sell while some antique store owners are past retirement age and looking for an exit.
"The Greatest Generation were pack-rats and hoarders. The Boomers were too but to a lesser degree," Mark C. Grove, a nationally recognized personal property appraiser and author recently wrote. "The trailing generations have embraced minimalism with a bear hug because it makes perfect sense to them and it is why your kids don't want any of your antique junk."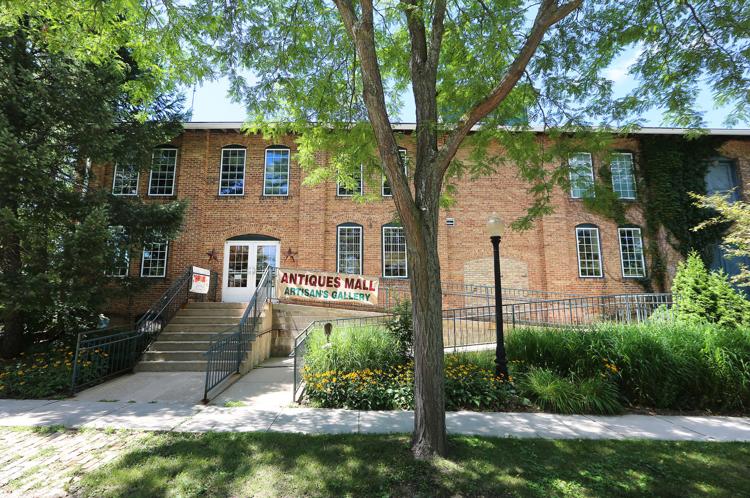 Sherry and Bob Rehm purchased a former farm equipment manufacturing building in 2003 to open what is now the Waterloo Antiques Mall and Artisan's Gallery.
The 22,000-square-foot three-story building is home to 30 vendors, which is down from the 50 vendors of a few years ago and who pay rent based on the amount of space they use.
The Rehms have been trying to sell the business and the building for the past 18 months and recently reduced the asking price to $650,000 from $695,000.
Sales have lagged over the last few years, especially on traditional antiques from the 1800s and early 1900s. Old clocks, Depression glass, China and glassware are among the more difficult items to move, Sherry Rehm said.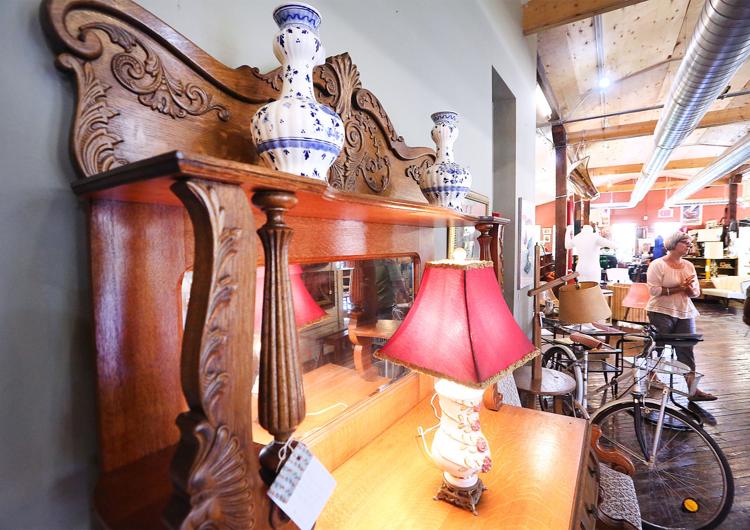 You have free articles remaining.
"It's a tough time," Sherry Rehm said. "It's frustrating. We'd like to see it in a better place after 13 years."
The Rehms hold auctions in the basement of the building that was constructed in 1909 every few months while Bob Rehm also holds down a full-time job outside of the antiques business.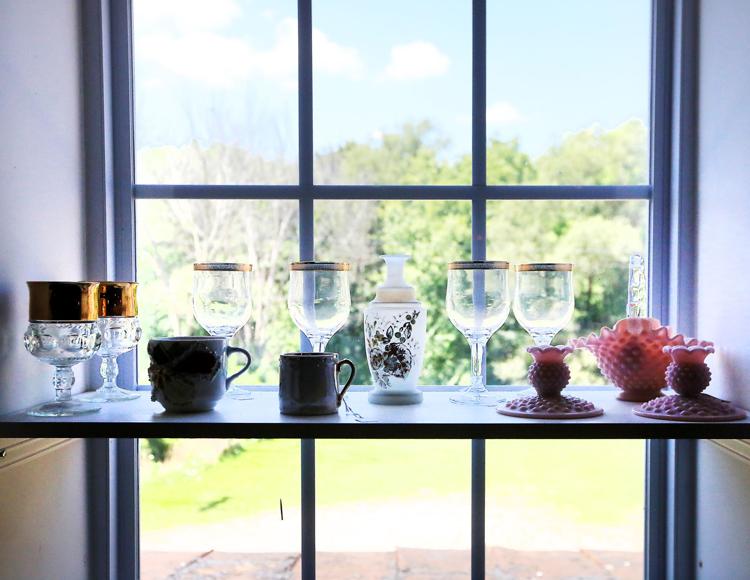 Items like brewing memorabilia, signs, advertising, comic books, fishing lures and vintage decoys remain strong.
Another bright spot for the mall is located at the rear of the main floor where 3,000-square-feet of space is rented by a pair of sisters who sell what is called "mid-century modern" furniture and lighting from the 1950s, '60s and '70s.
The inventory includes full bedroom sets, Formica cocktail tables and vinyl-covered kitchen chairs. Lighting is a big seller and can include table lamps with funky shades and triple-bullet-light floor lamps.
"What helps our business is that we're always reinventing ourselves," Rehm said.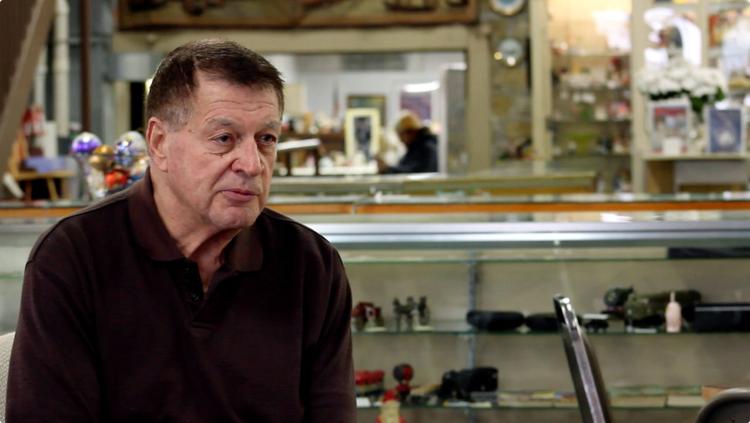 At the Columbus Antique Mall, billed as the largest in the state at 78,000-square-feet, owners Dan and Rose Amato have over 200 dealers renting more than 400 booths. The Amatos founded the business in 1983.
The mall is located in a former vegetable canning factory.
In a good year, more than 120,000 people can visit the business but with Rose Amato nearing 80 and Dan Amato already there, the couple are looking to sell the business.
"The antique mall industry is a mature industry now," Dan Amato said. "It's not growing that much because there's not that many people getting into it. (A stand-alone antiques) shop going out of business is not unusual."
At McFarland Antiques, the main floor remains full of classic antiques, much of it furniture.
The items include an 1870 walnut table, a 1903 sorting table from the old Janesville Post Office and white carnival glass candy dishes. A walnut, queen-sized bed from the 1860s is for sale for $8,500, a piece Olson purchased in 1973 for $6,200 and later had in the Jessie Stone House in Watertown, a home built in 1876.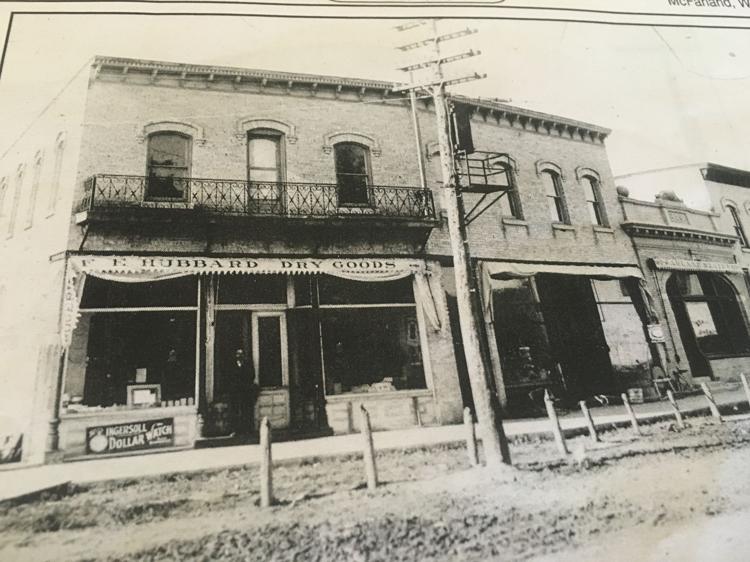 "It's one of the nicest one's you'll ever see," Olson said of the mid-Victorian piece. "I knew it was good and I had the space for it."
Olson grew up on Madison's East Side where his father was a watch maker and had a jewelry store at Schenk's Corners.
Olson was introduced to antiques by an aunt and later, as an adult, began scrounging garage sales. His interest in antiques intensified after he purchased historic homes in Jefferson, Fort Atkinson and Watertown.
He dipped into his retirement savings to buy the Olson building and open the antique store in 1990 but worked full time at the hospital for another 10 years. He married Mary Jo in 1996 and reduced his hours at the store to five days a week in 2000.
If the store were on Highway 51 instead of in the old downtown area, or located on the West Side of Madison, Olson thinks sales would be better.
"I'm not sad to get rid of the building," Olson said. "But if you have a good eye I think you can (successfully run an antiques store), even in this day and age. Antiques don't sell for nearly as much as they used to but if you have good ones, they do."