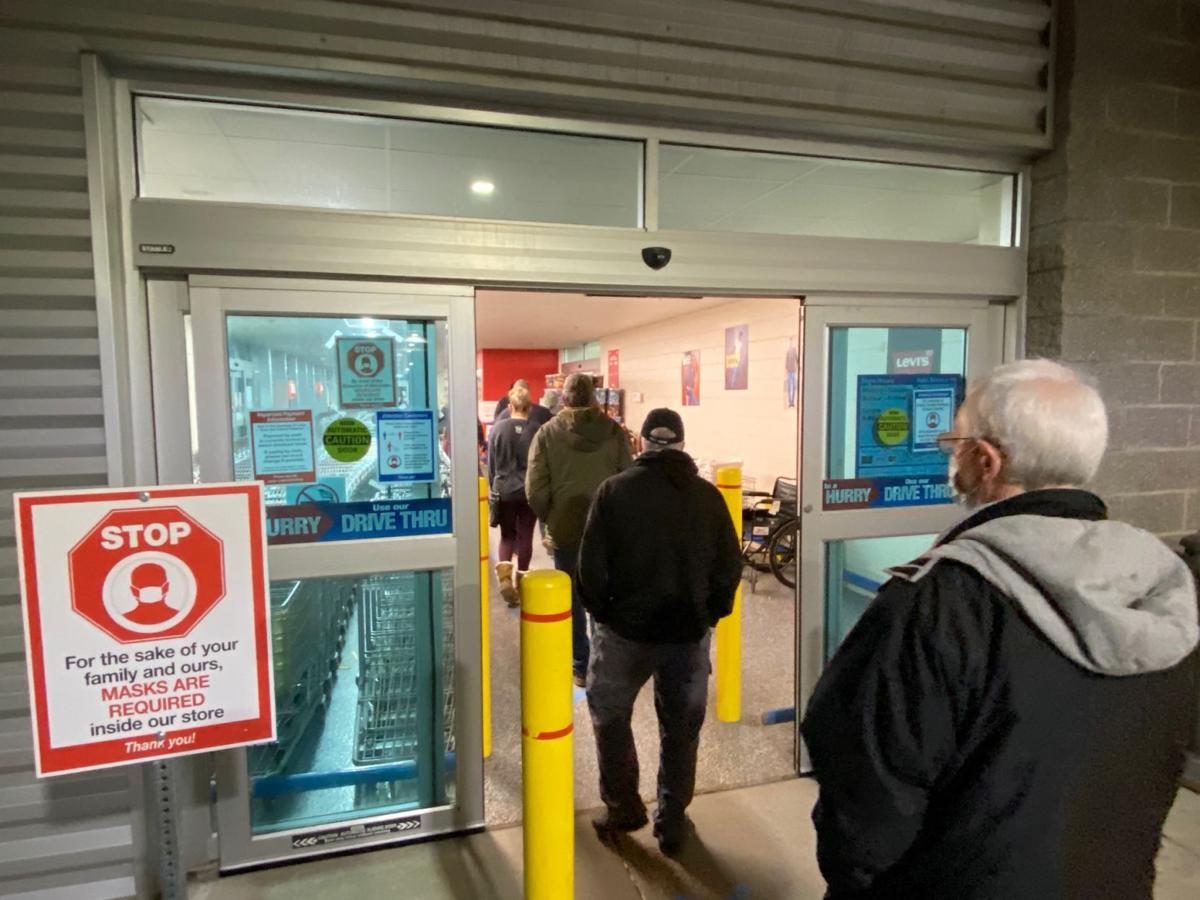 While politicians in Madison continue to wrangle over a statewide mask mandate, there's one thing that likely won't change when the matter is resolved: Many businesses will continue to require customers and employees to wear masks inside their buildings.
"The more we can do to slow the spread of COVID-19 until vaccines are widely available, the more confidence employees and customers will have to keep our economy running," said Steve Baas, vice president for government affairs for the Metropolitan Milwaukee Association of Commerce.
Nearly 60 organizations, including health and hospital associations and unions, have registered in opposition to a Republican effort to eliminate the statewide mask mandate, while no groups have registered in support.
And while business groups like the Milwaukee chamber and Wisconsin Manufacturers and Commerce have backed Republican efforts in the past to cut taxes and government regulations, they're staying out of this fight.
"The constitutional back and forth in Madison in no way impacts our local mask orders, or the ability of businesses to have their own mask policies and other safety protocols in place," Baas said.
A spokesperson for WMC didn't respond to a request for comment.
The Greater Madison Chamber of Commerce is among the groups that registered in opposition to eliminating the statewide mask mandate.
"Face coverings help protect public health and build public confidence in the safety of businesses, and that will ultimately help accelerate our economic recovery," president Zach Brandon said. "Our chamber and the broader greater Madison business community appreciate the importance of using scientifically proven mitigation strategies to get this pandemic under control."
For Kwik Trip, the state's largest convenience store chain, masks are required in all of its 454 Wisconsin stores and the 311 stores in Minnesota, Illinois and Iowa.
Leaders of the La Crosse-based company spent the time between the vote to repeal the mask mandate and Gov. Tony Evers' new order scrambling to react.
Most of the company's Wisconsin stores are in communities that have local mask mandates, so those stores would continue to follow those orders, spokesperson John McHugh said.
McHugh did not respond to an email asking for clarification on the policies for stores not under local orders until after Evers new order came out. At that point, McHugh said a clarification would be "moot."
"Now we put everything on hold and are keeping the status quo," McHugh said.
At all Kohl's stores, employees and customers are required to wear face masks, spokesperson Melanie Reynolds said.
At Woodman's Markets locations in Wisconsin and other states, employees and customers will also remain required to wear masks, whether or not there is a government order in place, president Clint Woodman said.
The state Legislature voted to repeal Evers' statewide mask mandate, calling it an overreach of his powers. The Senate passed the resolution last month, and the Assembly passed it Thursday, though not all Republicans voted in favor.
Because it is a joint resolution, it does not require Evers' signature to take effect. But, an hour after the Assembly passed the resolution, Evers issued a new mask mandate.
The fight over mask requirements will likely continue until the Wisconsin Supreme Court decides on the issue. The court heard arguments last year but has yet to rule on the case.
State Journal reporter Barry Adams contributed to this report.
Editor's note: This story was corrected to reflect that Wisconsin Manufacturers and Commerce didn't respond to a request for comment.
---
Fave 5: Business reporter Shelley K. Mesch reflects on 2020 coverage