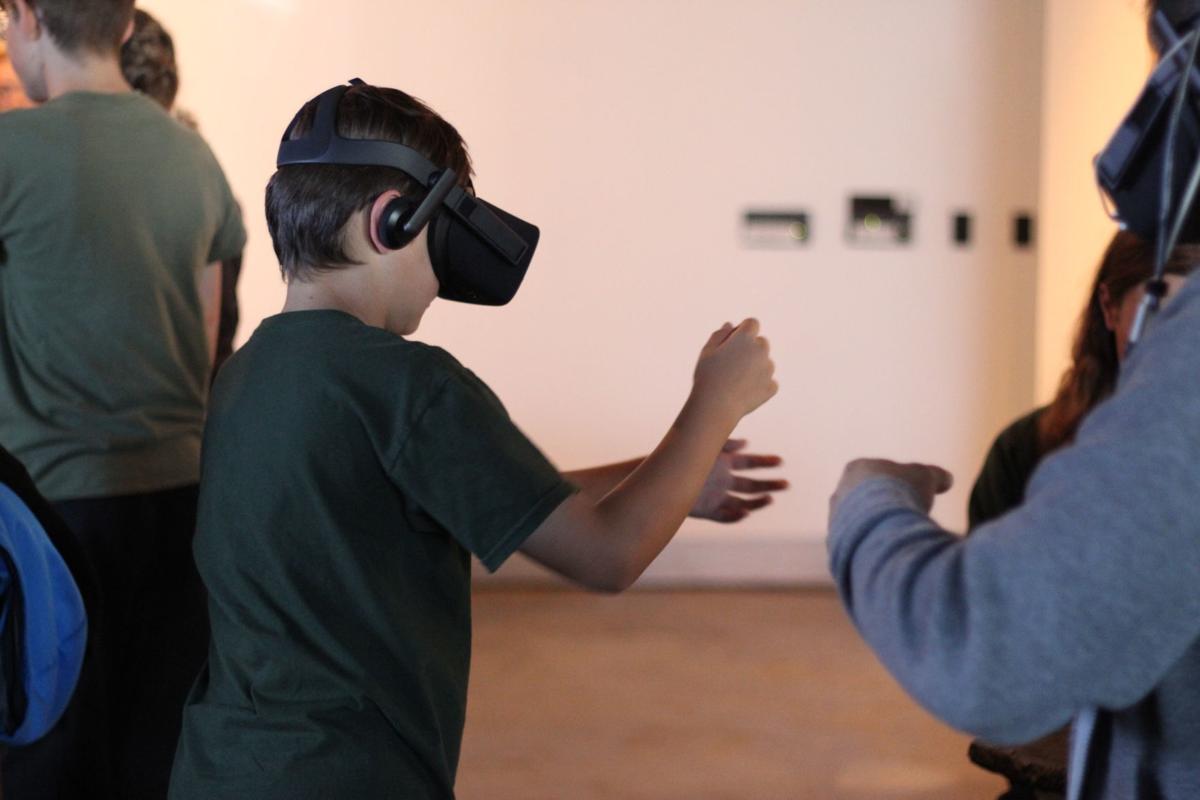 A Madison-based company developing virtual reality software has two current objectives: make classroom lessons more engaging for kids and train military mechanics in aircraft maintenance.
The two ideas seem at odds, but Holos founders Dan Borkhus and Tyler Waite see their software as an operating system for virtual reality devices that can be used for a multitude of professions — well beyond VR's current uses in video games and a few business applications.
And really, Borkhus said, the core use of Holos' technology isn't that different whether its used by a grade-schooler or an airman.
"You might want to have a hands-on learning experience when you're learning about ancient Egypt or the Amazon rain forest, the military has the same need when they're working on F-16s or F-22s," Borkhus said.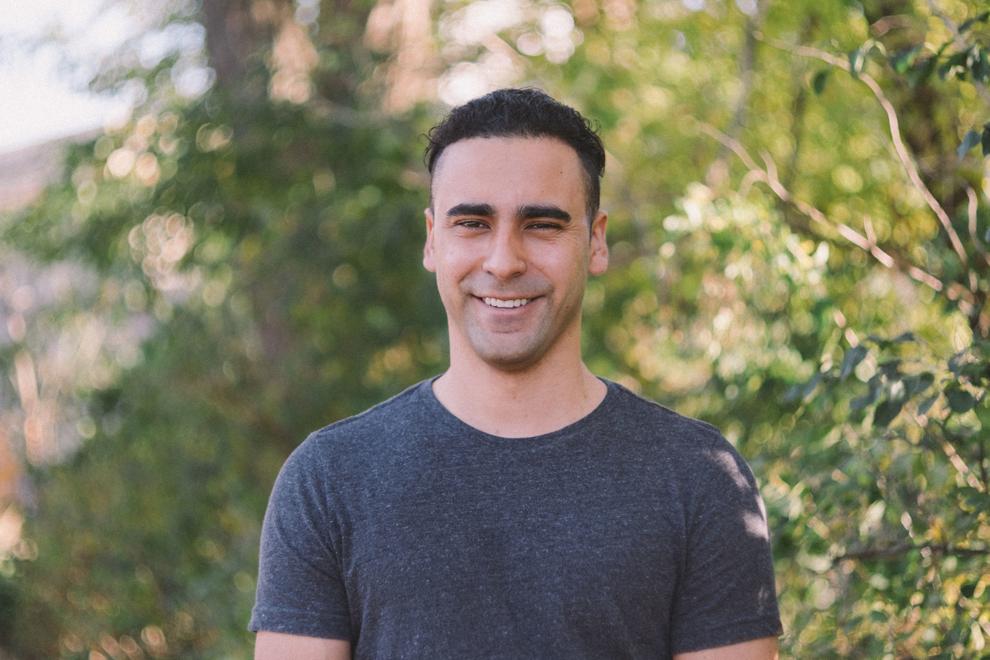 Classroom use
Waite said he was inspired to design VR technology for classroom use by his mother, who is a career-long elementary school teacher. There's a lot of good content in lesson plans, Waite said, but the method of teaching at a whiteboard isn't keeping students engaged.
"Kids go home and they're getting so (immersed) with video games and all these attention-grabbing mediums," Waite said. "We really thought there would be a lot of power bringing that to the classroom."
The Holos programs would give teachers the opportunity to bring museum exhibits to classrooms or show students around three-dimensional landscapes.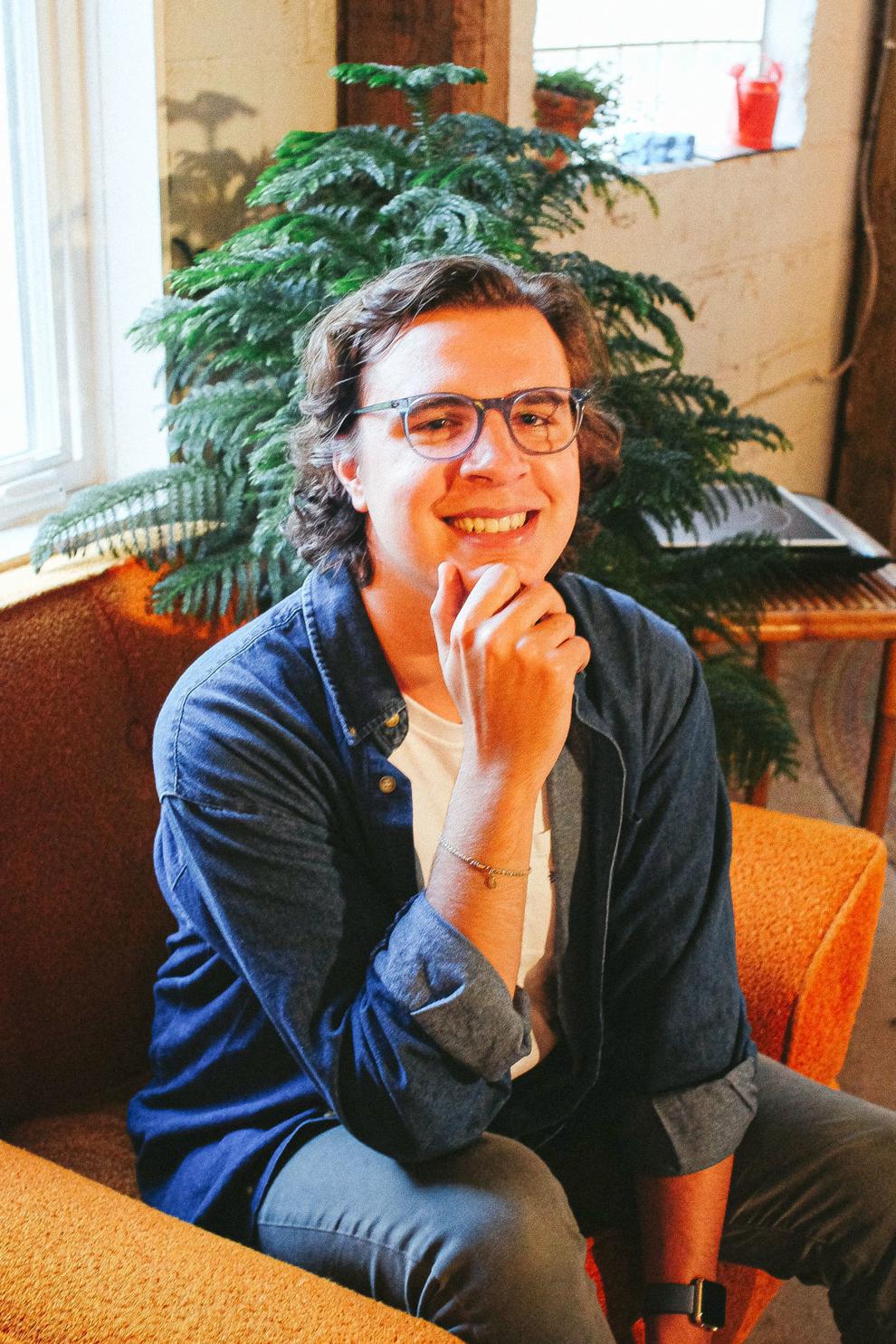 Knowing that not every school is equipped with VR headsets for every student, Holos also works with iPads, which work as windows into the virtual world that a teacher would have control over. By getting out of their seats with tablets in hand, the students can peer into whatever virtual world the teacher is showing.
Holos isn't planning on creating lesson plans, instead, it will work with teachers to develop current educational content into engaging VR lessons. When the Holos interface is more developed, the plan is to let teachers develop their own plans in the system and share them with other teachers around the country.
Military application
In March 2019, Holos was awarded a Small Business Innovation Research (SBIR) contract with the U.S. Air Force and develop VR technology that can be used to train Air Force mechanics.
The program is being developed to train airmen in aircraft maintenance and repairs, including on the F-35, Technical Sergeant Jeremy Neilson said. Neilson, at Edwards Air Force Base in southern California, has been working with Borkhus and Waite to create lessons on maintenance and repairs, which he said have the potential to improve the training program.
"Using this new technology, we're trying to evolve our ability to, in a successive, more rapid environment, qualify these maintainers," Neilson said. "(We) essentially create learning environments that would enable us to put airmen through realistic training without having to tie up actual resources like the aircraft."
Airmen testing the Holos technology use a backpack mounted computer and a headset, through which multiple airmen can work in the same virtual space, Neilson said. The Holos program is then able to track the movements of the airmen and their hands. The airmen can grab objects in the program, move them and place them somewhere else.
Beyond being a learning tool, the Holos system is fun to use, Neilson said.
"It's my generation and gaming technology, so they immediately love it," Neilson said.
Neilson said there was some initial skepticism that Holos could successfully create programming for the military after initially working on programming for school children, but Neilson said that skepticism has vanished.
"They have done nothing but validate that moving forward they can make that translation possible," Neilson said.
[Editor's note: This story has been updated to correct that Holos received a contract with the U.S. Air Force.]