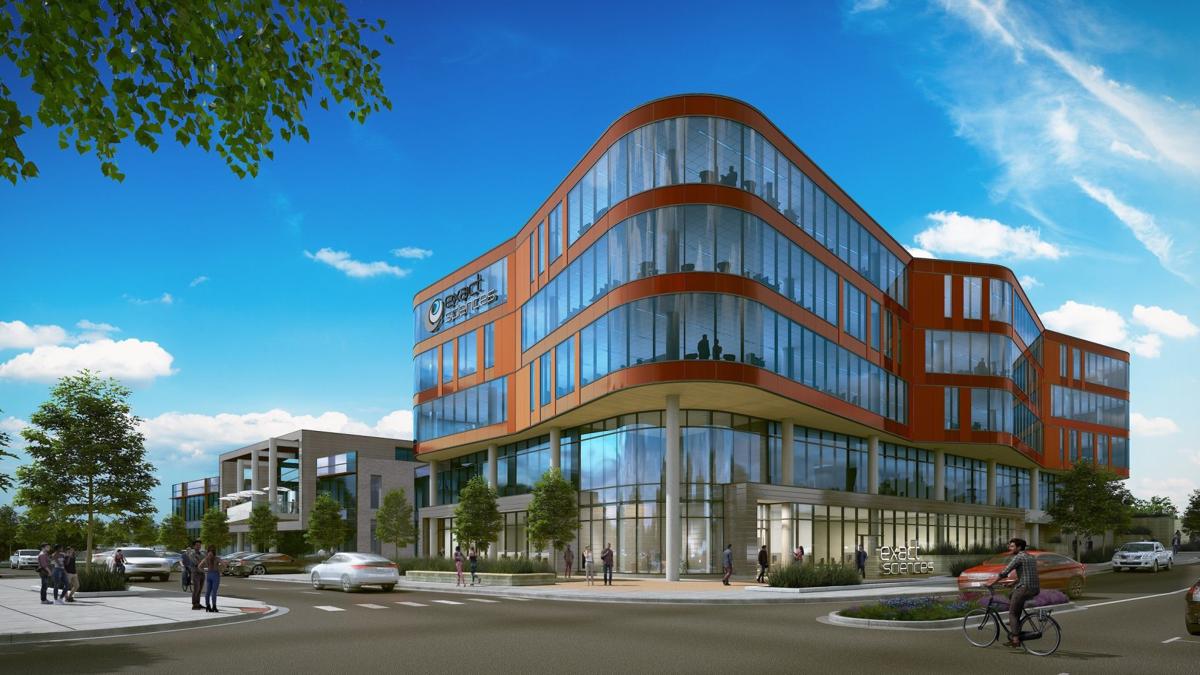 Madison usually stars near the top of the list for its tech economy and job gains, by most measures, but a report released Thursday by the Milken Institute says the metro area is not just in the bottom half of the top 100, it has sunk 14 places below last year's ranking.
Provo-Orem, Utah, was rated the No. 1 best-performing U.S. metropolitan area, followed by San Jose, California; Austin, Texas; San Francisco; and Dallas.
The rankings are based on factors that include job creation, wage growth and high-tech industry concentration and diversity.
Minoli Ratnatunga, co-author of the report and director of regional economics research for the nonprofit, nonpartisan think tank, said Madison did not live up to the job growth that other cities have shown.
"In 2017, Madison added jobs at a rate below the U.S. average and also experienced a slower rate of growth in high-tech GDP. These both factored into the lower ranking," Ratnatunga said.
The GDP, or gross domestic product, is a measure of goods and services produced and an indicator of economic health.
In overall job growth from 2016 to 2017, Madison ranked 142nd of 401 metro areas and it was 96th in job creation between 2012 and 2017, the Milken report said.
Scores were higher for wage gains — No. 49 in growth from 2015 to 2016 and 40th for 2011 through 2016.
In the technology field, Madison ranked No. 17 in five-year tech GDP gains and 34th in high-tech GDP concentration.
Zach Brandon, president of the Great Madison Chamber of Commerce, said he believes one reason Madison didn't have a better showing is that the Milken calculations give twice the importance to overall job growth as they do to the tech industry's production value.
"Things we're very strong at are not weighted as heavily in this report," Brandon said.
Merced, California, made the biggest leap in the Milken index of Best Performing Cities, jumping from No. 94 to No. 38 in the past year. Merced's economy is primarily agricultural, Brandon said.
You have free articles remaining.
"If you just have (more) jobs, any jobs, you're going to jump," he said.
Midwest lags
Midwestern cities, as a whole, did not fare so well on the Milken index. The only ones that topped Madison were: Grand Rapids, Michigan, No. 29; Indianapolis, No. 63; and Des Moines, Iowa, No. 69.
"Cities that combine advantageous business climates and large skilled workforces have been able to attract some of the overflow tech growth from the coastal cities where costs have risen significantly, but this has not yet reached the Midwest," Ratnatunga said.
Brandon has another theory about the Midwest's lukewarm showing: It's not as big of a tourist draw.
"When the country is doing well and consumer spending (is strong), high tourism sectors do very well in the report," Brandon said.
Ratnatunga said she also thinks the industrial mix in Midwestern cities may not be where a lot of the recent job growth has occurred.
Points for diversity
But Paul Jadin, president of MadREP, the Madison Region Economic Partnership that represents the eight-county Madison region, said the area's diversity is part of its strength.
Emsi, a labor market data firm, last year rated the area "the most industrially diverse region in the country, which means that the high-tech center of our region is complemented nicely by the agricultural and manufacturing activity in surrounding counties," Jadin said. "Be assured that I would not forfeit that diversity for a top 25 finish in Milken."
"None of these reports is the definitive gospel on economic momentum," said Brandon.
"We're looking for sustained economic growth — momentum in the right sectors that are less likely to be disrupted and more likely to see job growth in the future. We feel good about where Madison is," he said.
Ratnatunga said the Madison area did see an "uptick" in job growth in the last three months of 2018. That will likely be reflected in Milken's 2019 index, she said.